Quote of the Day: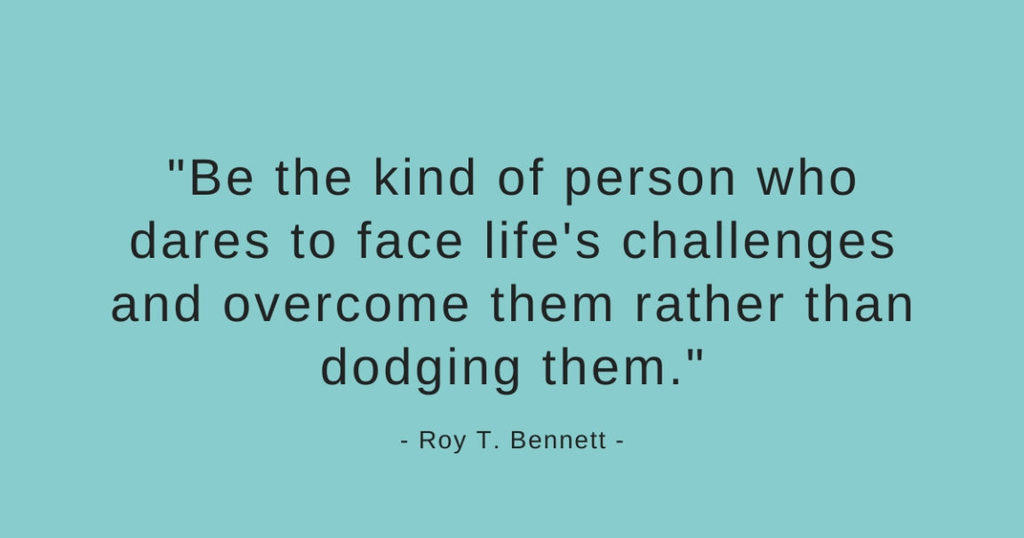 Beta Club reminder to those who received an invitation! This is for 7th and 8th graders only with an average of 90 or above in core classes! Please don't forget to get your dues in and to fill out the membership form if your student plans to participate! Let us know if you have any questions! Mrs. McGuckie //
bmcguckie@caddomillsisd.org
Mrs. Crumpton //
kacrumpton@caddomillsisd.org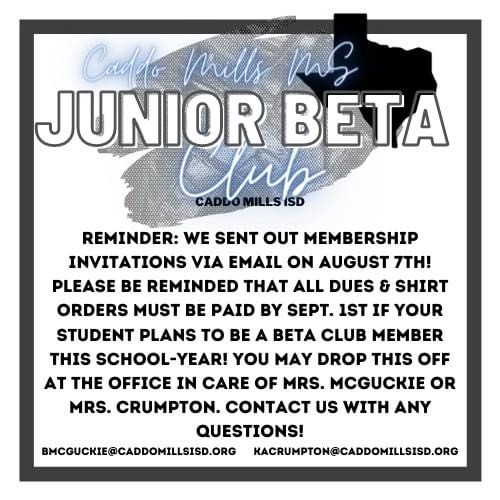 Quote of the Day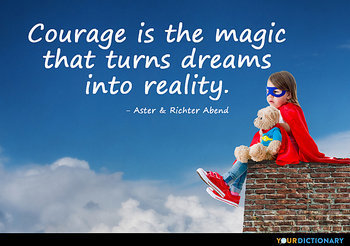 Kona Ice will be here during lunches on Friday! Bring you money.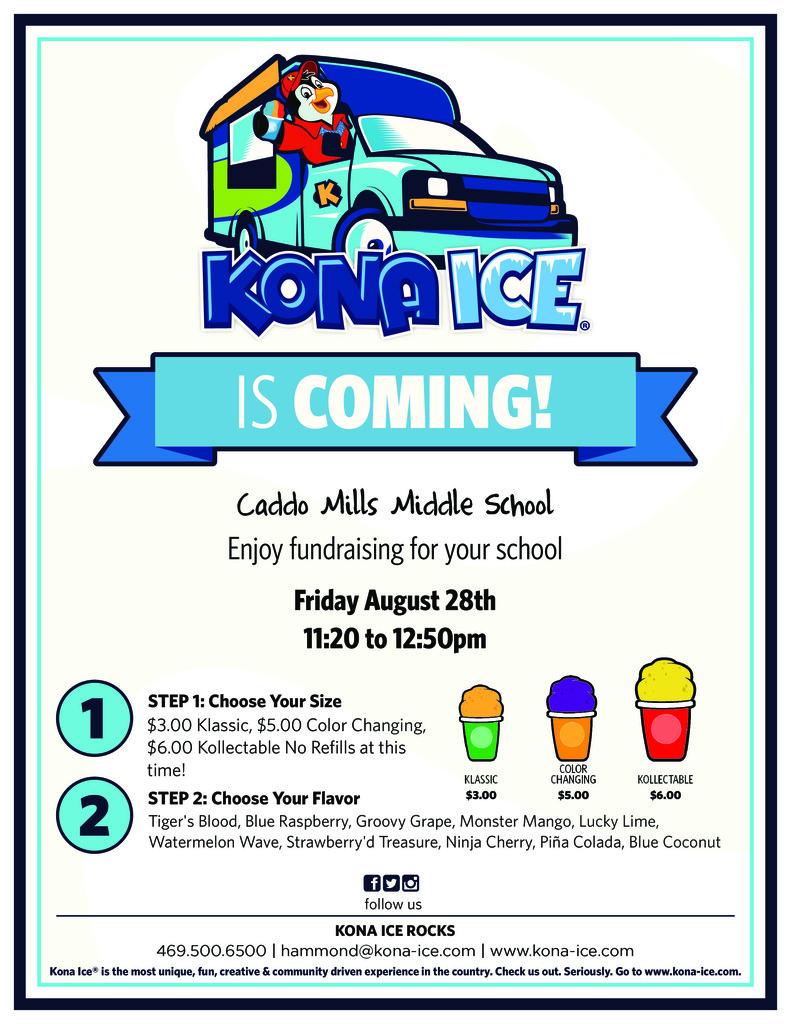 We hope you had a good weekend! Just a reminder, parents/guardians are expected to screen their students for COVID-19 symptoms each day prior to sending their student to school.

Accidents happen, especially with young people. Fortunately we offer Chromebook insurance for our students. We have chosen Worth Ave. Group as our provider, and the price is $25 for the school year. This is for a $0 deductible policy, so if a device breaks it gets repaired at zero cost to you, provided you purchased a policy. This is optional coverage, so do not feel obligated to participate. The most common damage we see are broken screens. A broken screen will cost $100 to repair without a policy, so you may want to consider insurance. Sign up at
https://gpo.worthavegroup.com/gpo/caddomillsisd

Come out to the first Foxes Scrimmage! Go Get'em Foxes!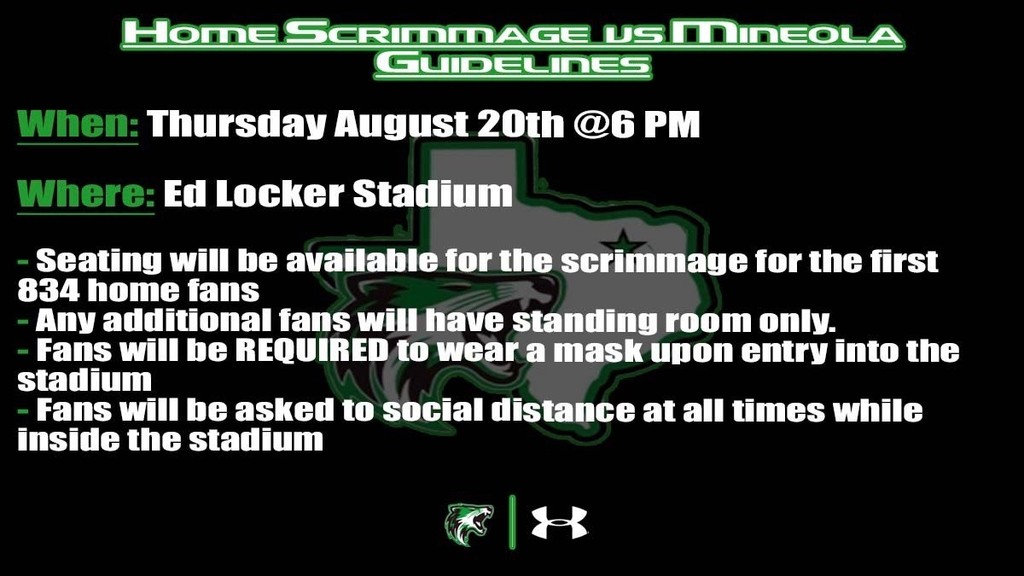 Middle School Boys Athletics Information

Cross Country Runners!

Middle School Athletics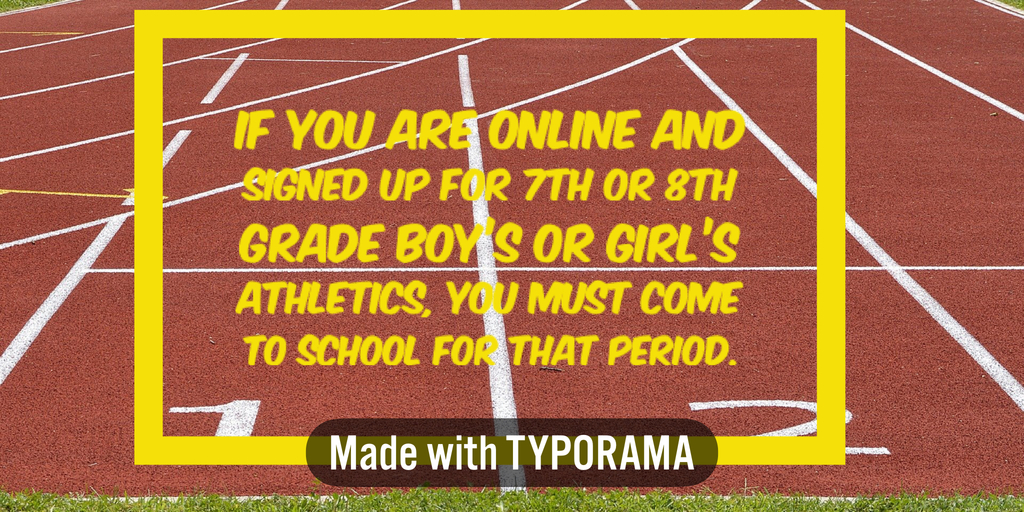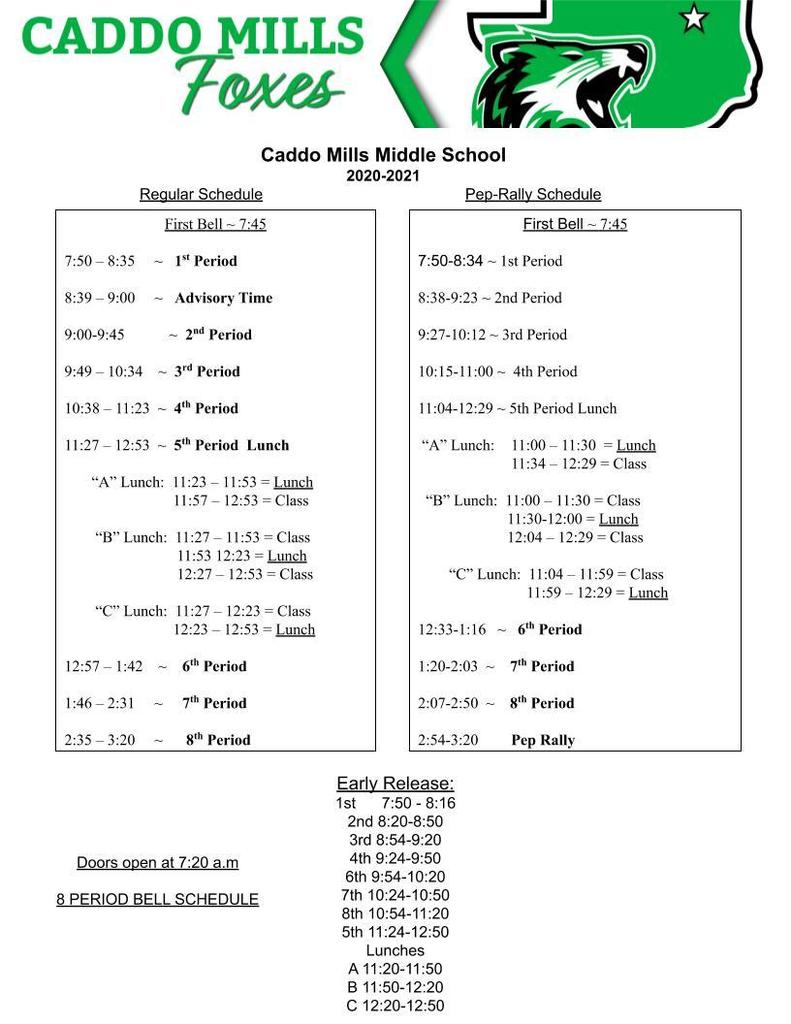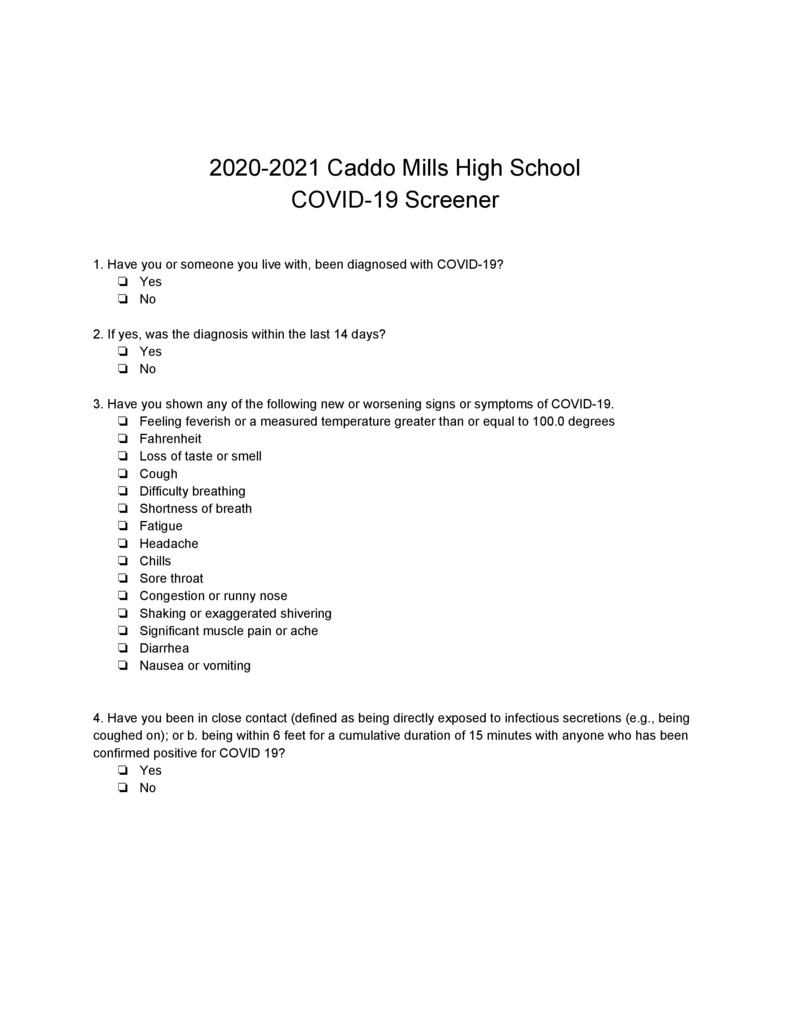 SCHEDULE CHANGES : The only schedule changes that will be made are for required credits. All inquiries must be in writing to
ablakemore@caddomillsisd.org
or
tcuevas@caddomillsisd.org
. Not all changes will be made before the first day of school. Please report to your first period class based on the schedule that is currently on Parent Portal.

MEET THE TEACHER for RETURNING middle school students: We will be posting a Virtual Meet the Teacher Tuesday evening. You will be able to tour the building and click on each of your classrooms to see a video from your teacher. The link will be on our social media and website.

Reminder for Meet the Teacher today for incoming 6th graders and new to the district 7th and 8th graders. Masks are required to enter. We will have your sign up slots at the front door. We will only be able to let the students and one person in the building during their 30 minute time slot. You will meet your teachers and drop off supplies and exit the side door next to the cafeteria. You will only have 30 minutes before the next group enters so please move quickly so your child gets to see each teacher. Thanks!


If you have not completed your online registration packet, you will not be able to receive a chromebook. The packet is in your parent portal. If you have problems logging in, please call the campus at 903-527-3161. Please make sure they are completed today. Thanks!

Please join us for a Prayer Walk in our Caddo Mills schools on Sunday August 16 at 5 PM. Schools will be open on Sunday from 5-6 PM for anyone to walk through (come and go) and pray over our schools, students, and personnel. Please wear masks and practice social distancing.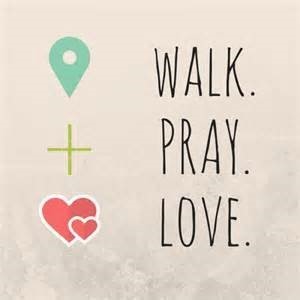 Caddo Mills ISD welcomed our new teachers to the district this morning with a welcome breakfast. Special thanks to CMHS Cheer for the early morning appearance!