KONA ICE tomorrow!

Quote of the Day: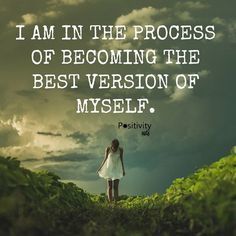 Report Cards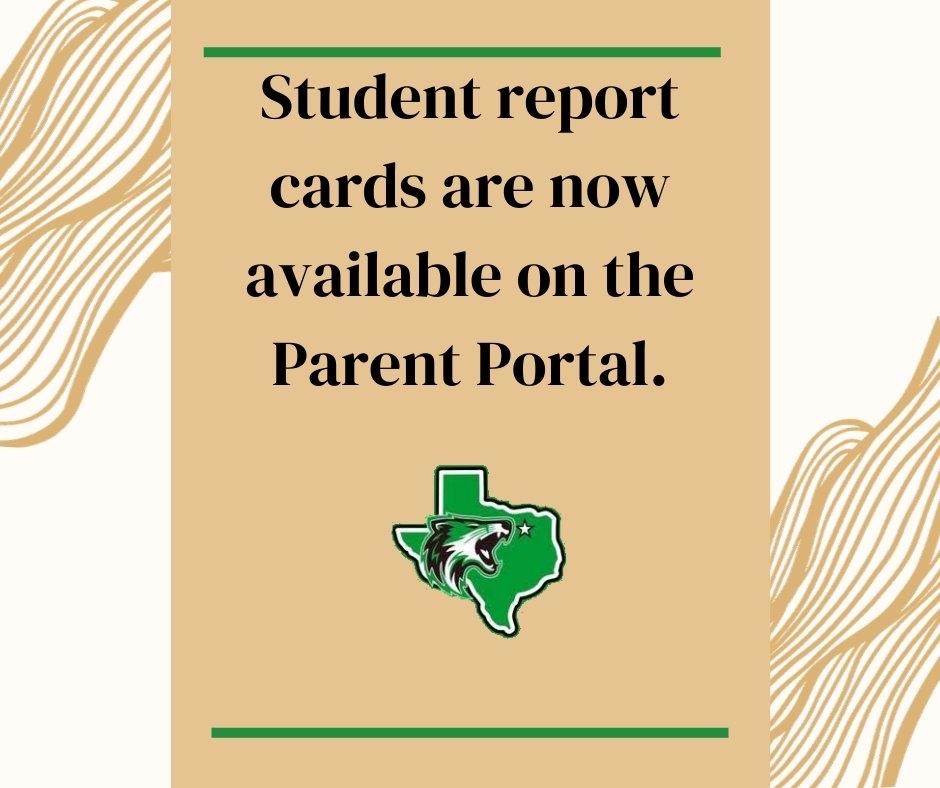 Quote of the Day:

Last week of early voting!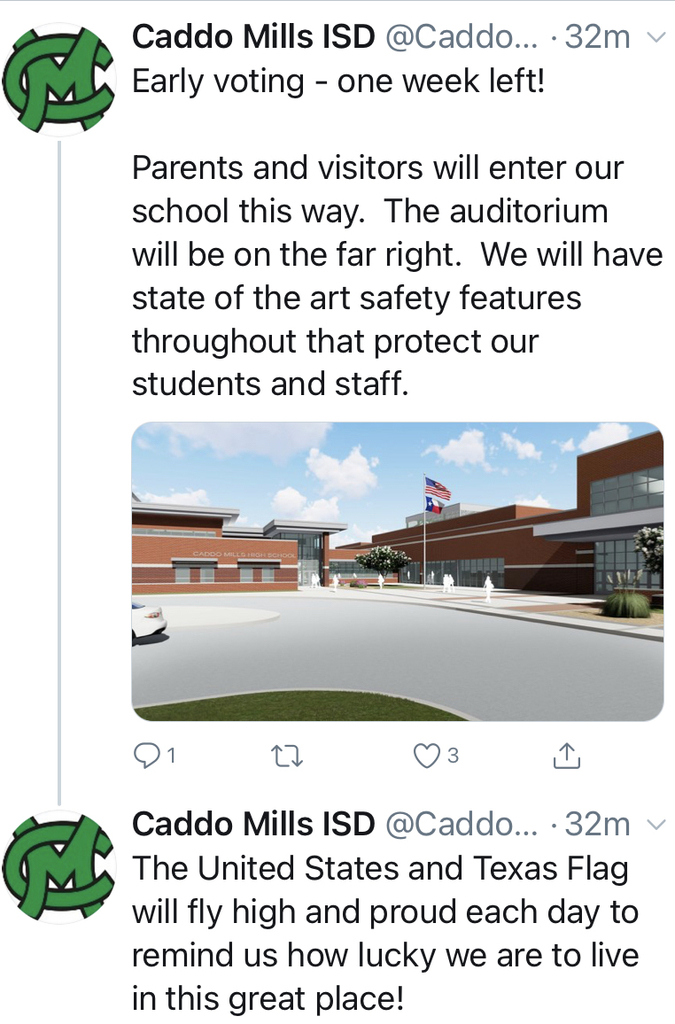 The Week Ahead: This is Red Ribbon Week and the theme days are posted on our Facebook and Website Monday - Girl's Volleyball at the high school. Ticket information was posted last week. Tuesday - Middle School Football at home. Ticket Information is under the athletic tab on our website. Wednesday - Varsity Football at home. Friday - Kona Ice

Quote of the Day: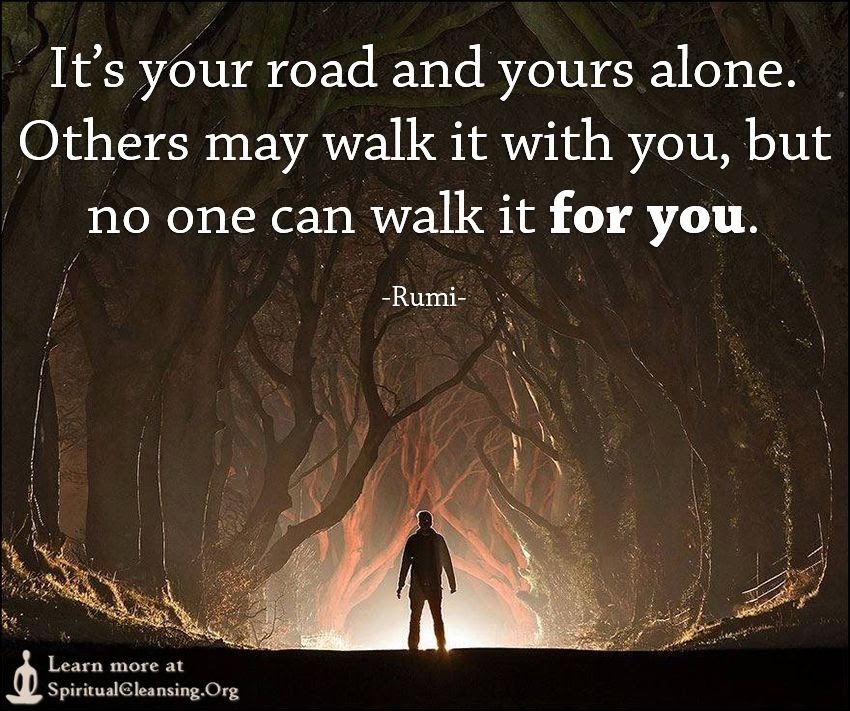 Drug Free Theme Week!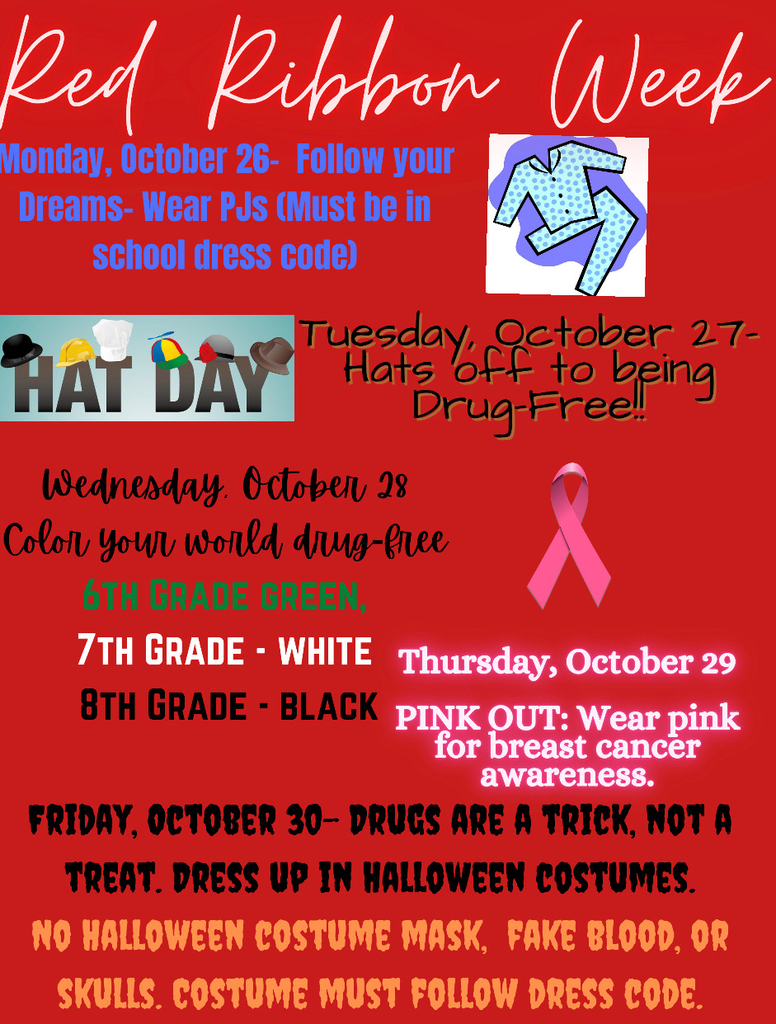 More information on the school bond.

Quote of the Day: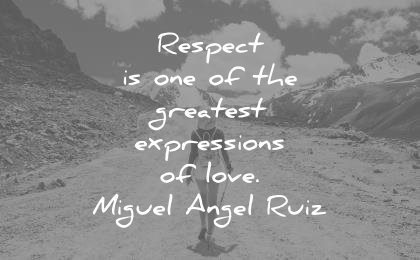 More School Bond Information


Information for our middle school volleyball games hosted at Caddo Mills High School on Monday 10/26. ALL 7th & 8th grade games will be played at the High School gym! (side by side on main court) We will play 7A & 8B @ 5:30, followed by 7B & 8A @ 6:30. This will allow all coaches to be present for whichever team they coach. Tickets will go on sale online today @ noon. 9/7. Here is the link to purchase tickets
https://www.cmfoxathletics.com/HTtickets
There will be 2 ticket options, 1 for the games @ 5:30 and 1 for the games @ 6:30. Tickets are $5 for adults and $3 for students. We will have to clear the spectator stands after the 5:30 games have been completed. There is a good chance this may push our 2nd game back to a start time of closer to 7:00 if the first games go to 3 games. Please be patient with us, as we are only doing what's best for our kids and coaches. Our visitor bleachers will be blocked off specifically for our athletes that are not playing. All spectators will sit on the home side of the bleachers. Lastly, we are live streaming the games- go to this link to watch.
https://www.cmfoxathletics.com/broadcasts

Quote of the Day: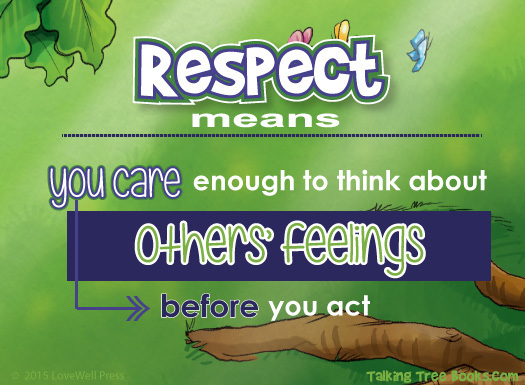 CONGRATULATIONS to our 7th and 8th grade football teams for defeating Community tonight!

Quote of the Day: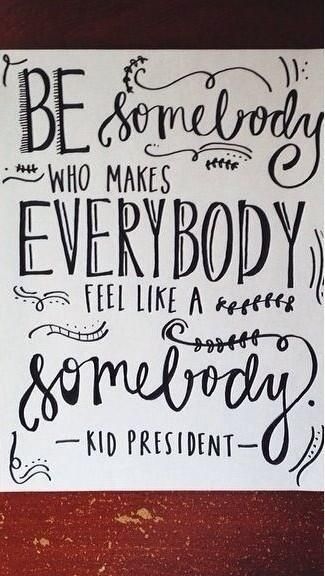 More Bond Information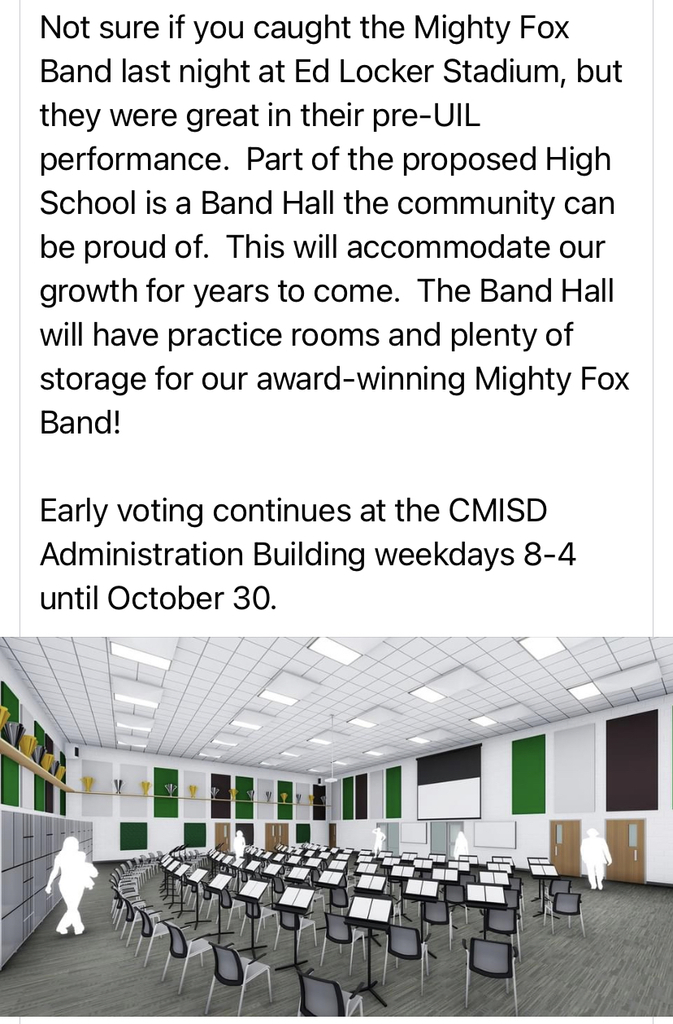 It was a great night at Ed Locker Stadium! 8th grade band students performed with the Mighty Fox HS Marching Band after their marching performance. Thanks Mighty Fox Band for having us! Thanks parents for supporting the kids!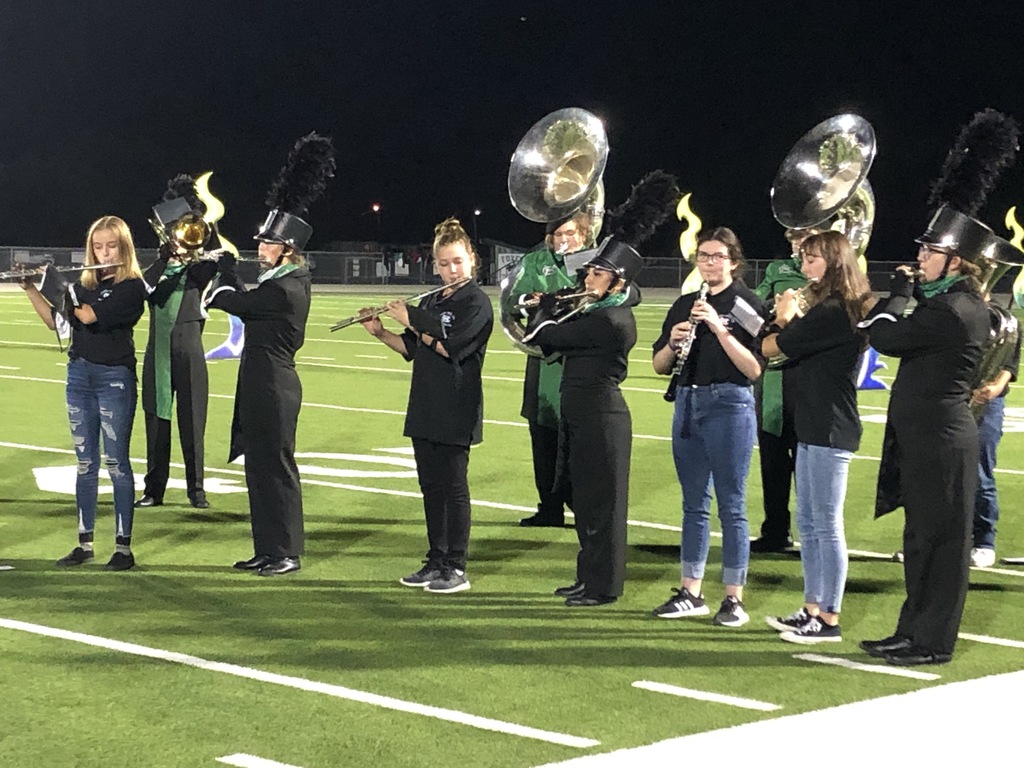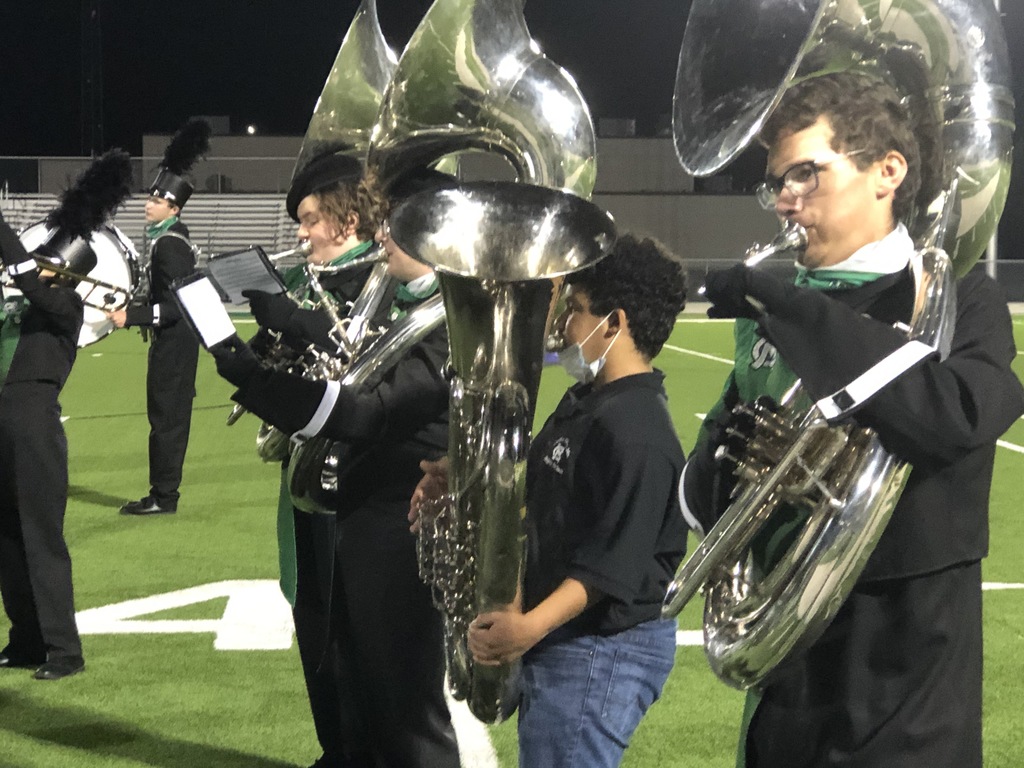 Our October Student and Employee of the Month has been chosen! Congratulations to Tyler Hopper and Alisha Litchfield, our nurse. Our campus is better because they are here.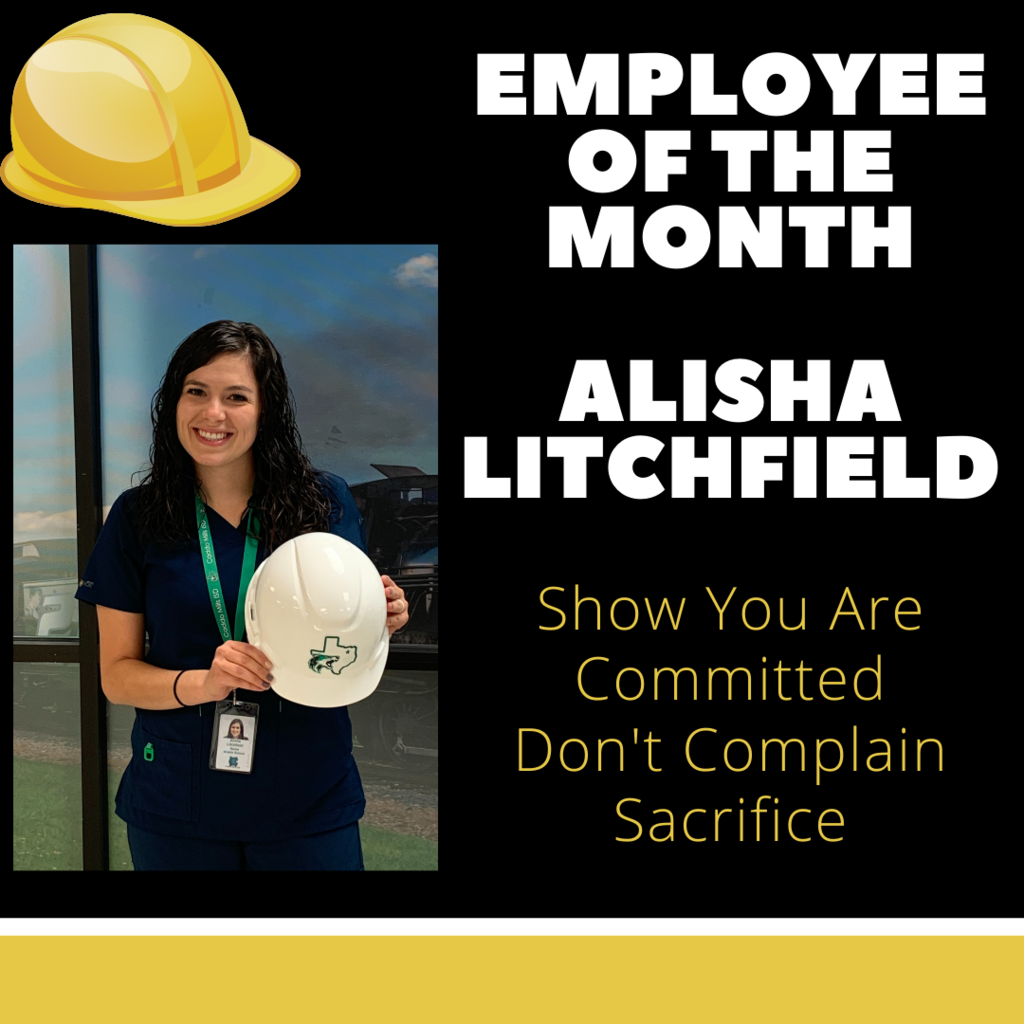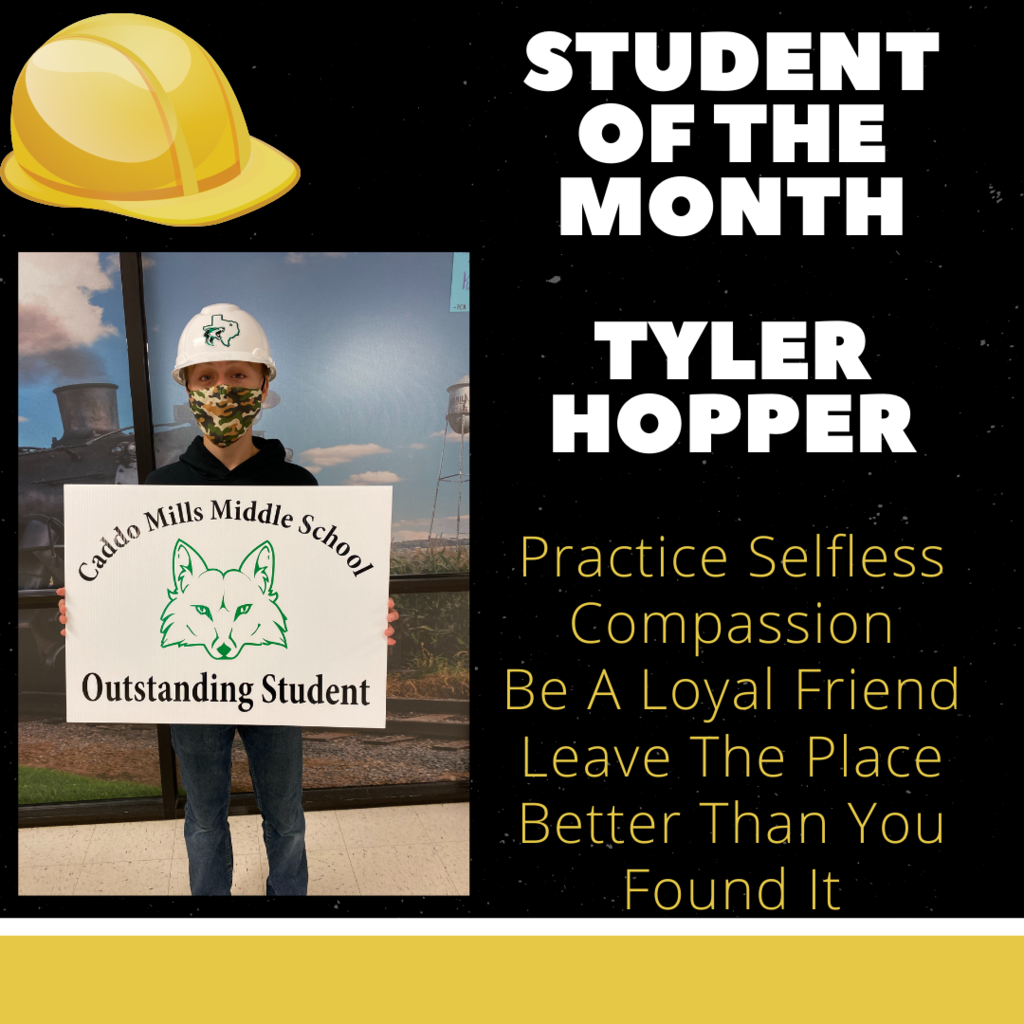 Quote of the Day: