UPDATE on MONDAY'S HOME GIRL'S BASKETBALL GAME!!! Update for the Middle School Girls Basketball games this Monday 11/16. ALL games have been moved to the MS gym. We will not be using the Lee Elementary Gym. *This update is ONLY for the 11/16 game. The opposing team did not have a 8B team, so accommodations had to be made. Thanks! *Game times are now 5:00 (7B) , 6:00 (7A) & 7:00 (8A)


Quote of the Day: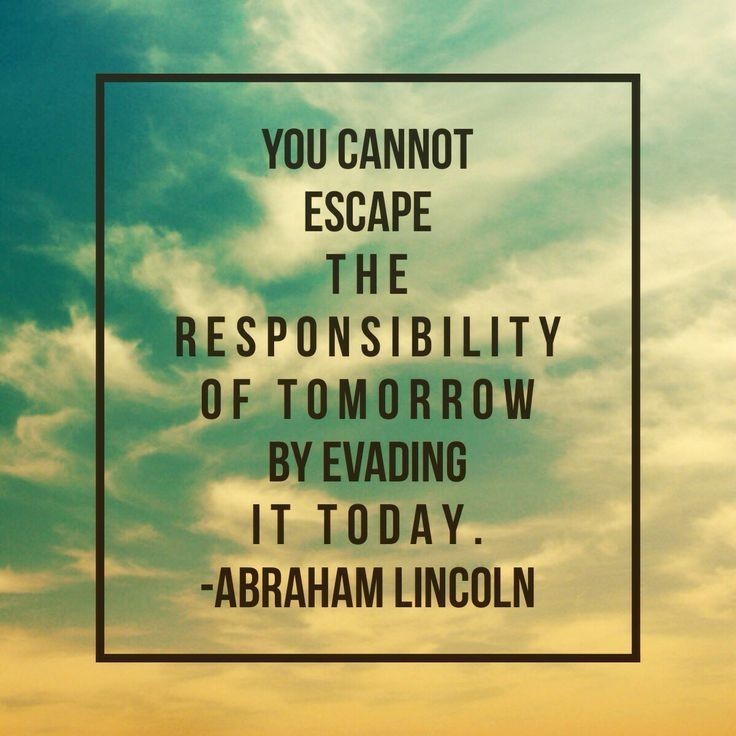 Girl's Home Basketball - Monday, Nov. 16th Game Info: 7th A Team @ 5:30- Caddo Mills Middle School 8th A Team @ 6:30- Caddo Mills Middle School ------------------------------------------------------------------- 8th B Team @ 5:30- Lee Elementary Gym 7th B Team @ 6:30- Lee Elementary Gym This year we are pre selling all of our tickets online. There will be NO tickets sold at the gate. Here is the link to purchase tickets.
https://www.cmfoxathletics.com/HTtickets
Cash will not be handled at the gate. Tickets must be purchased before arrival. There are 4 tickets options, 1 for each game played. Please make sure parents know that they must purchase the ticket in which their child is playing. There will be NO refunds for people that purchase the wrong ticket. Due to capacity limitations, we are having to clear the gym after each game that is played. Only those who purchase a ticket for the current game being played will be allowed to enter the gym. Once that game is finished, we will clear the gym and start allowing the next group of spectators to enter. Please make sure parents are aware of this procedure. It is extremely important that they purchase the correct ticket upon arrival. We will make arrangements for parents that need to stay and watch more than 1 kid play. Just email us at
scamacho@caddomillsisd.org
and we will get it figured out. * We have accommodated room in the bleachers for basketball athletes waiting to play. **Please make sure your kiddos bring their own source of water. We will not be providing water to any team this year due to covid.

More Veteran Day pictures.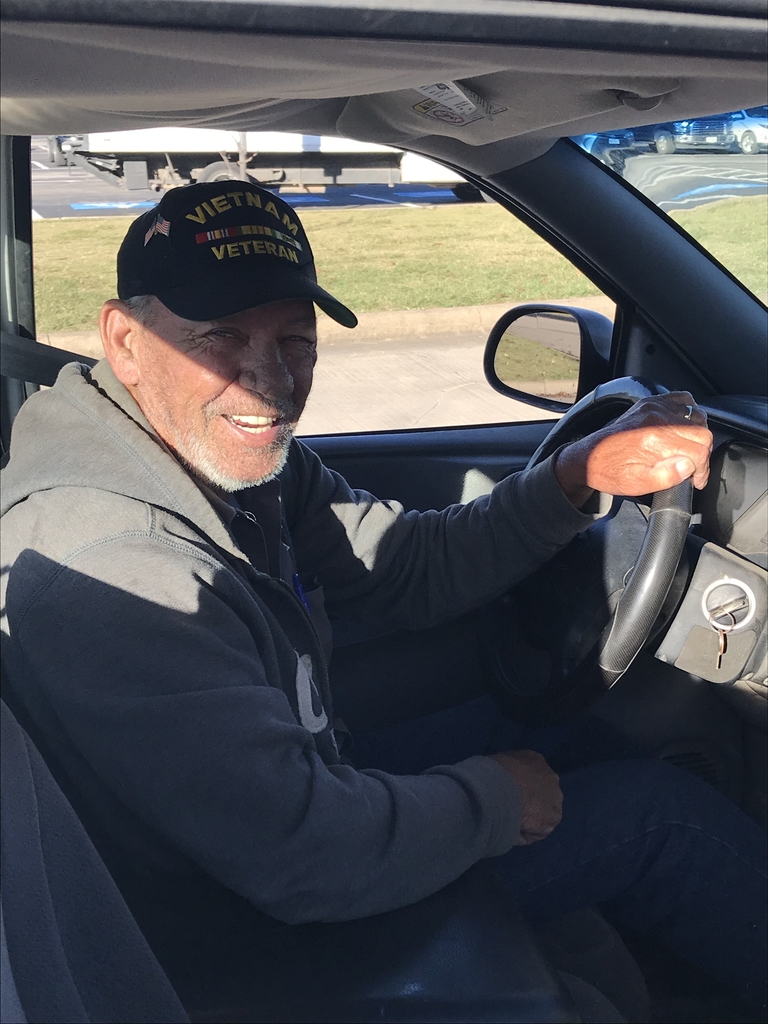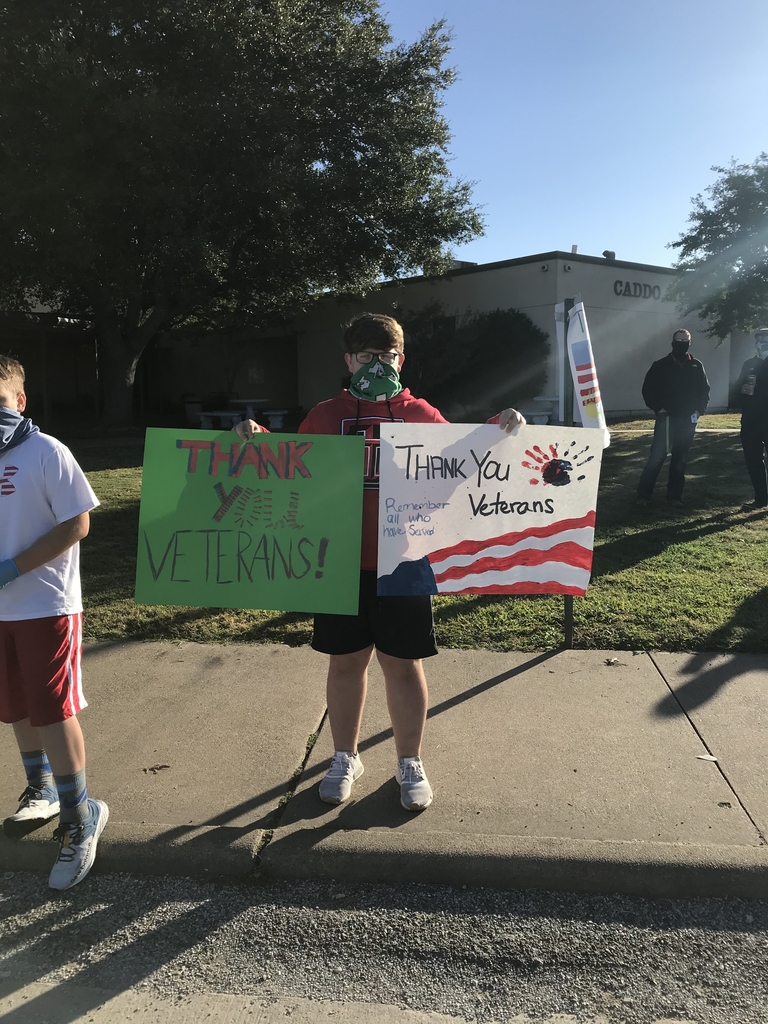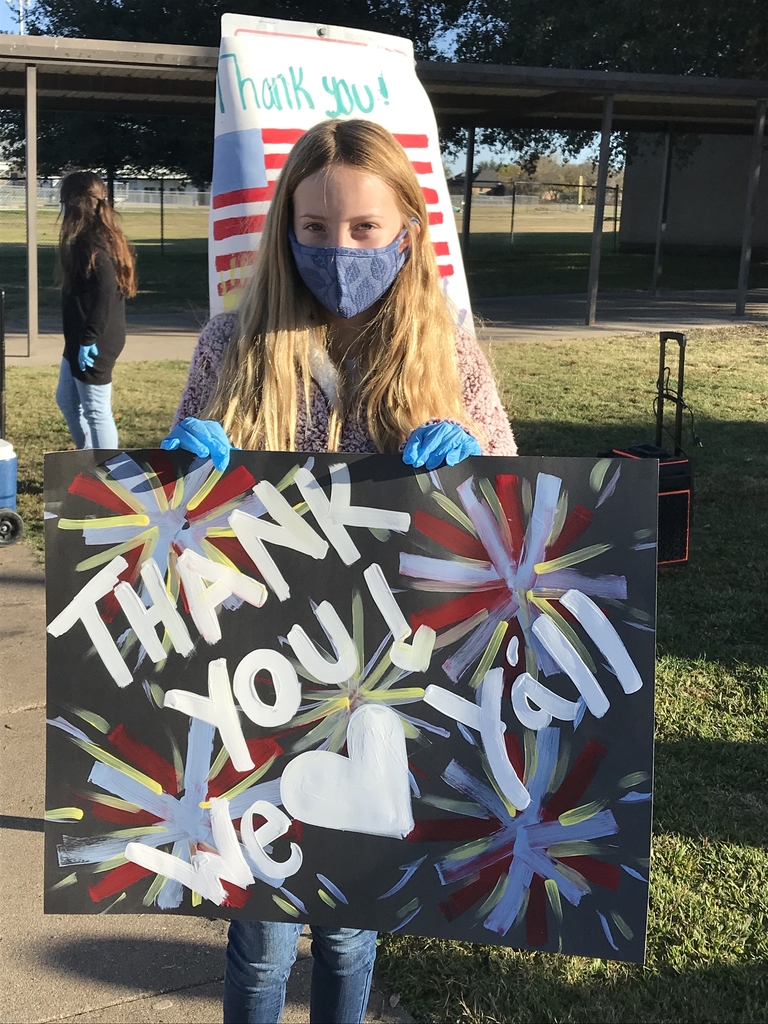 Our students did a drive-thru breakfast for Veterans Day! Thanks CMMS PTO and Fiestas for helping us do that.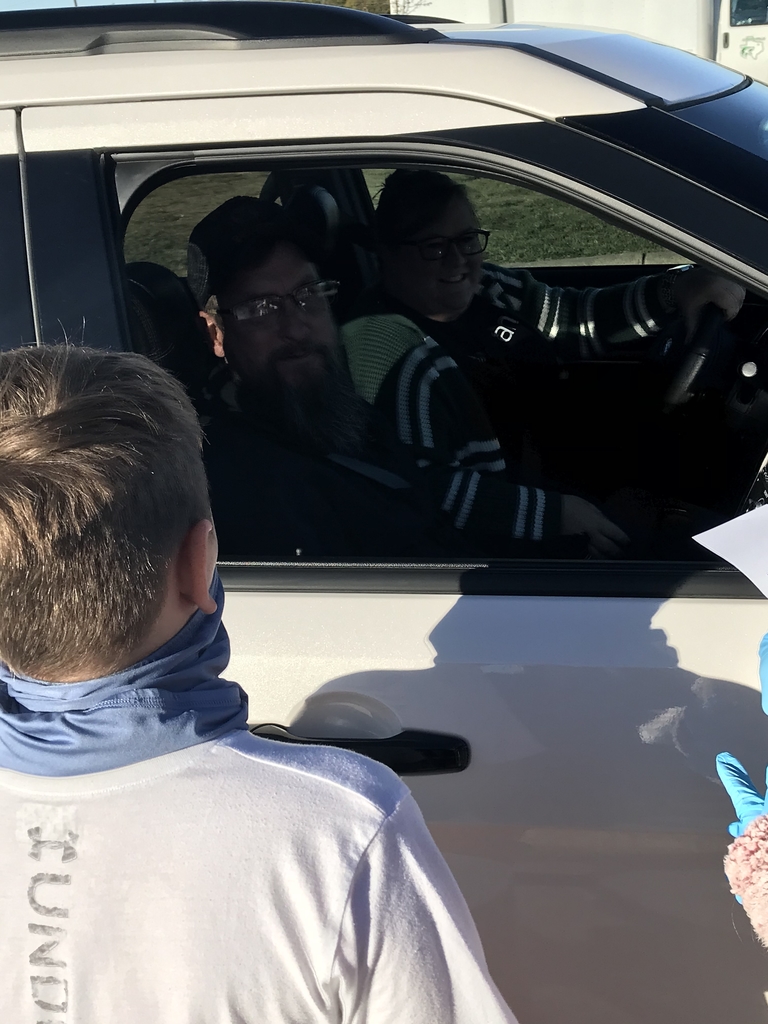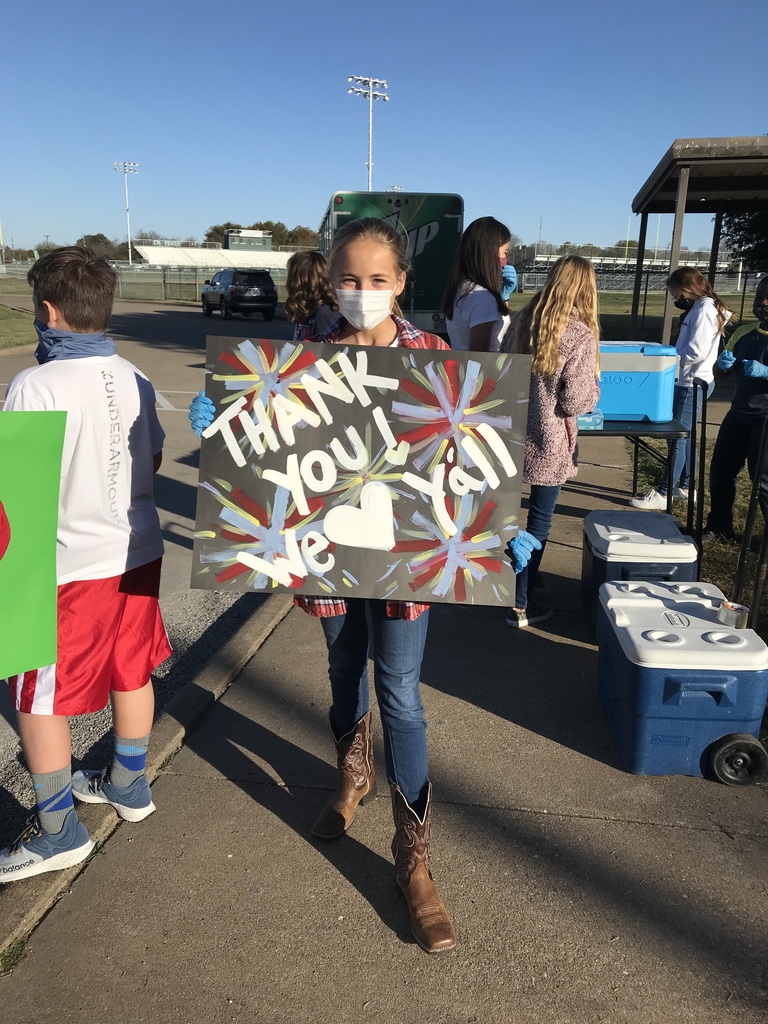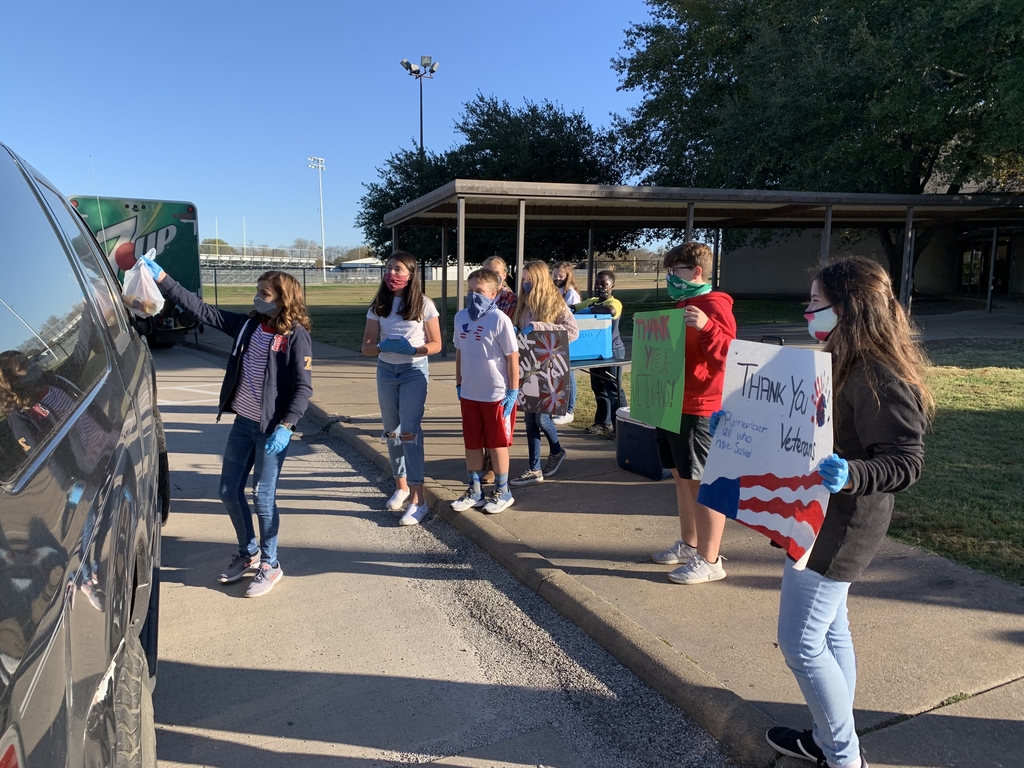 Quote of the Day: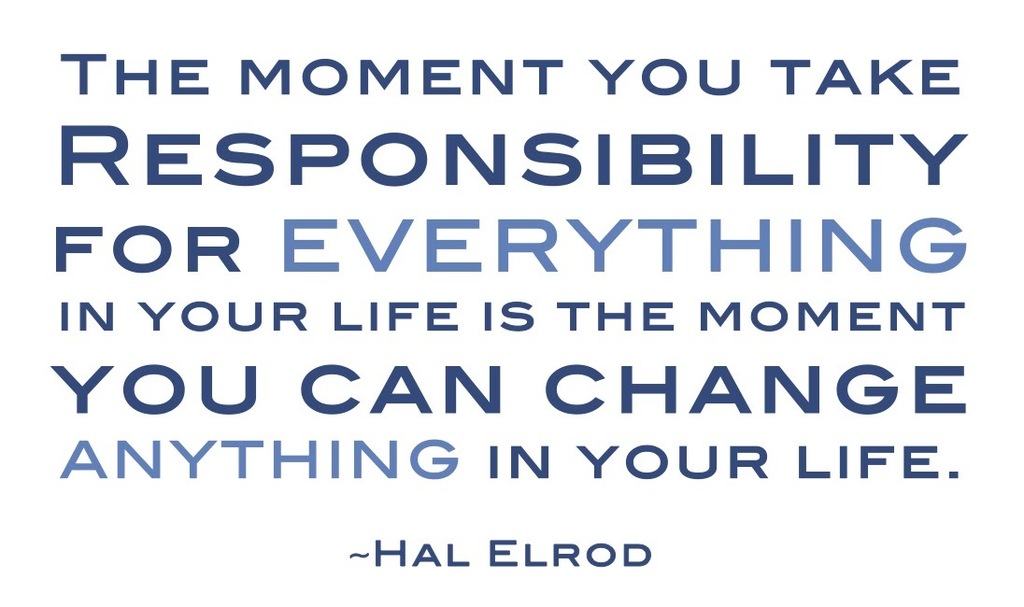 Beautiful German Shorthaired Pointer on our campus lost. Please bring proof if it's yours.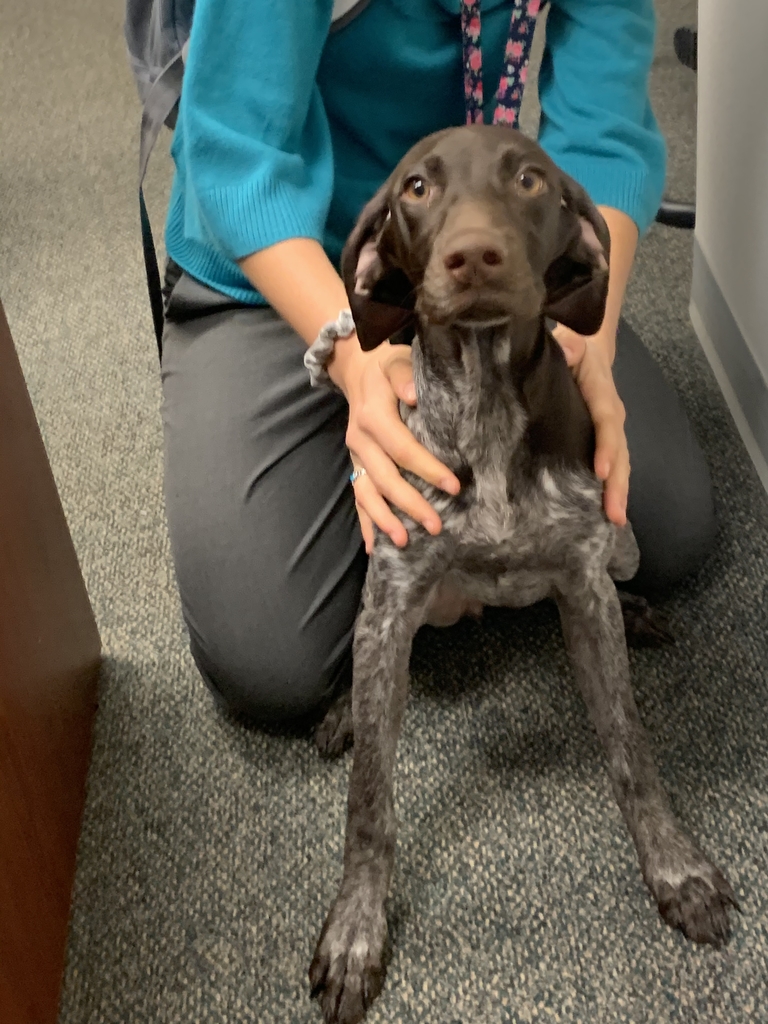 Breakfast for Bravery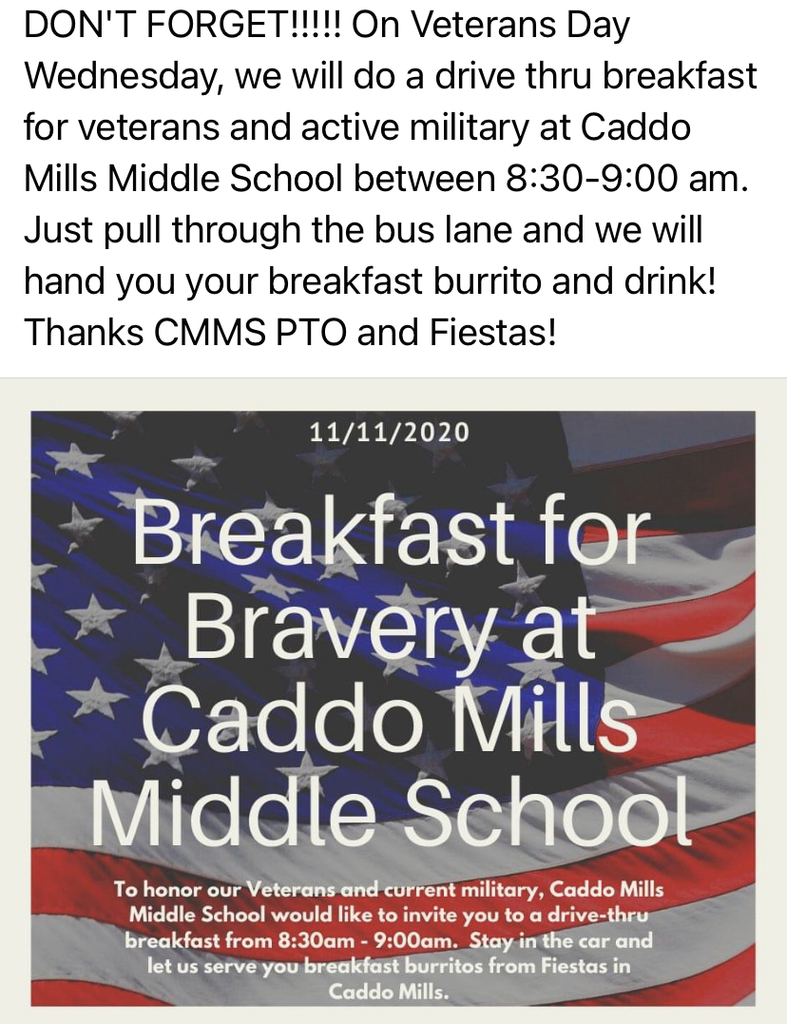 Quote of the Day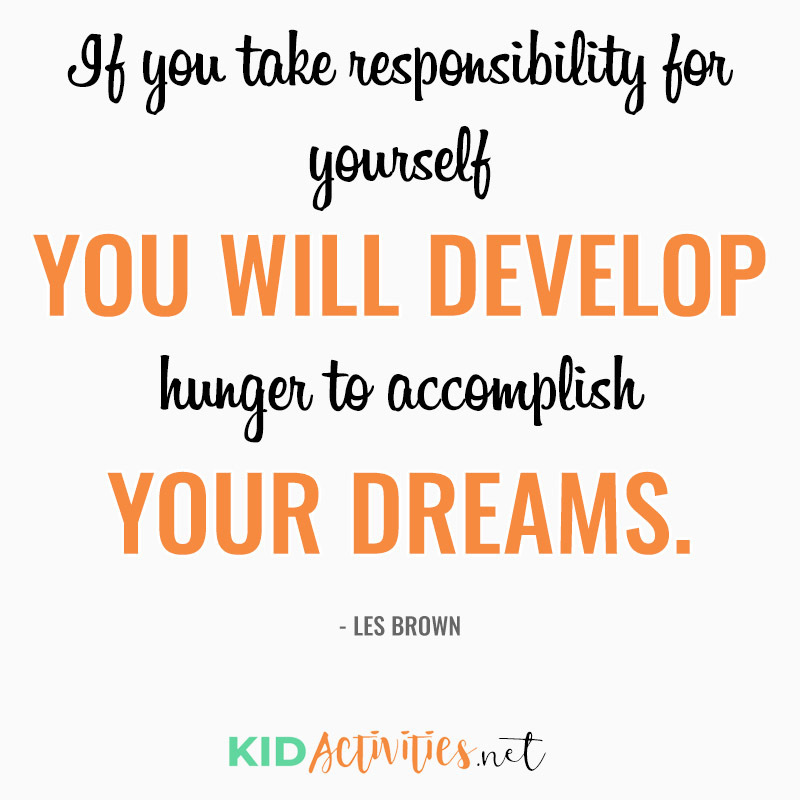 If you are participating in the Powder Puff game as a player, coach, or cheerleader there will be one practice held this Thursday after school until 5:00pm. We will be practicing in the fenced-in grassy area next to the middle school, NOT in the stadium. We will go over plays and cheers, but you do not have to be at the practice in order to participate in the game. See Mrs. Crumpton or Mrs. McGuckie if you have any questions.

Congratulations to our 8A, 8B, and 7B basketball teams for winning their first basketball game of the season! Our 7A played a great game as well.

DON'T FORGET!!!!! On Veterans Day Wednesday, we will do a drive thru breakfast for veterans and active military at Caddo Mills Middle School between 8:30-9:00 am. Just pull through the bus lane and we will hand you your breakfast burrito and drink! Thanks CMMS PTO and Fiestas!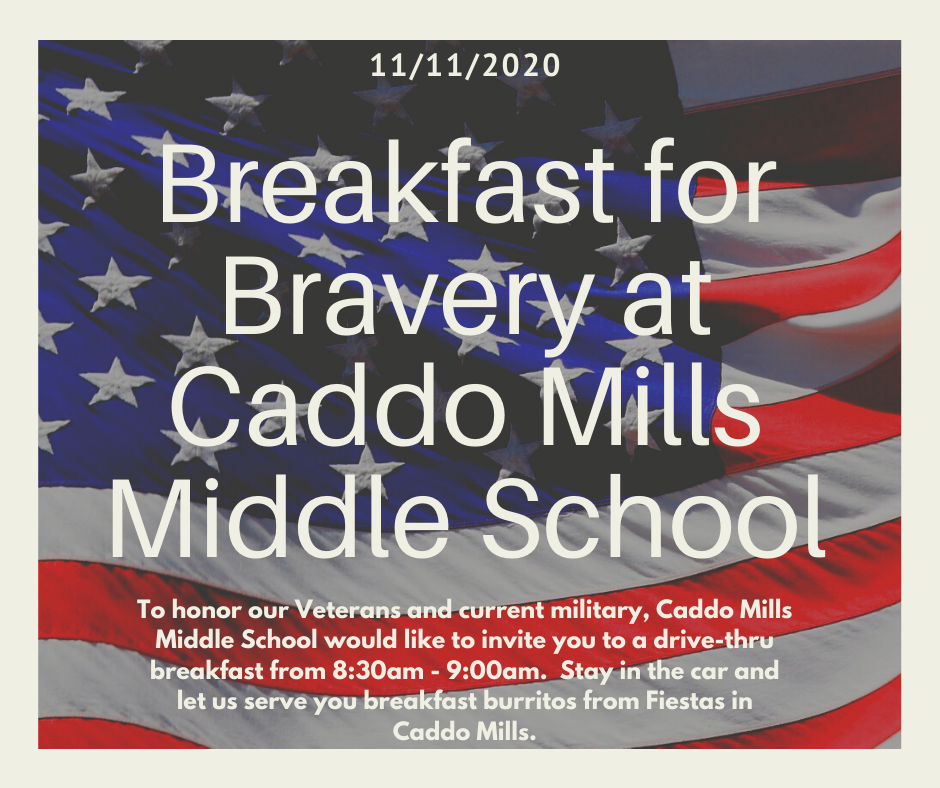 Quote of the Day: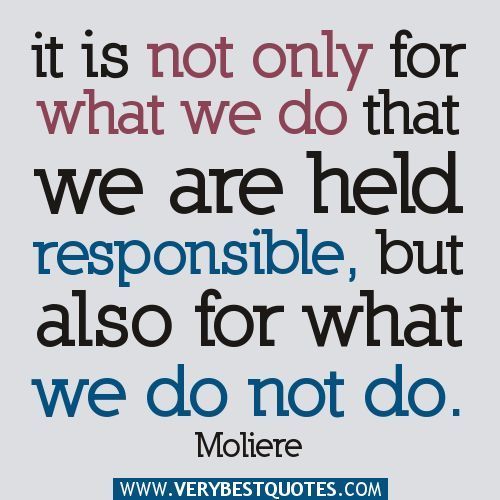 Middle School Boys Basketball

Girls Middle School Basketball Schedule 20-21

​If you are a VETERAN or ACTIVE MILITARY, please swing by our middle school campus on Wednesday - November 11th for a drive - thru breakfast. We will be serving breakfast burritos from Fiestas! THANKS FOR YOUR SERVICE!!!!!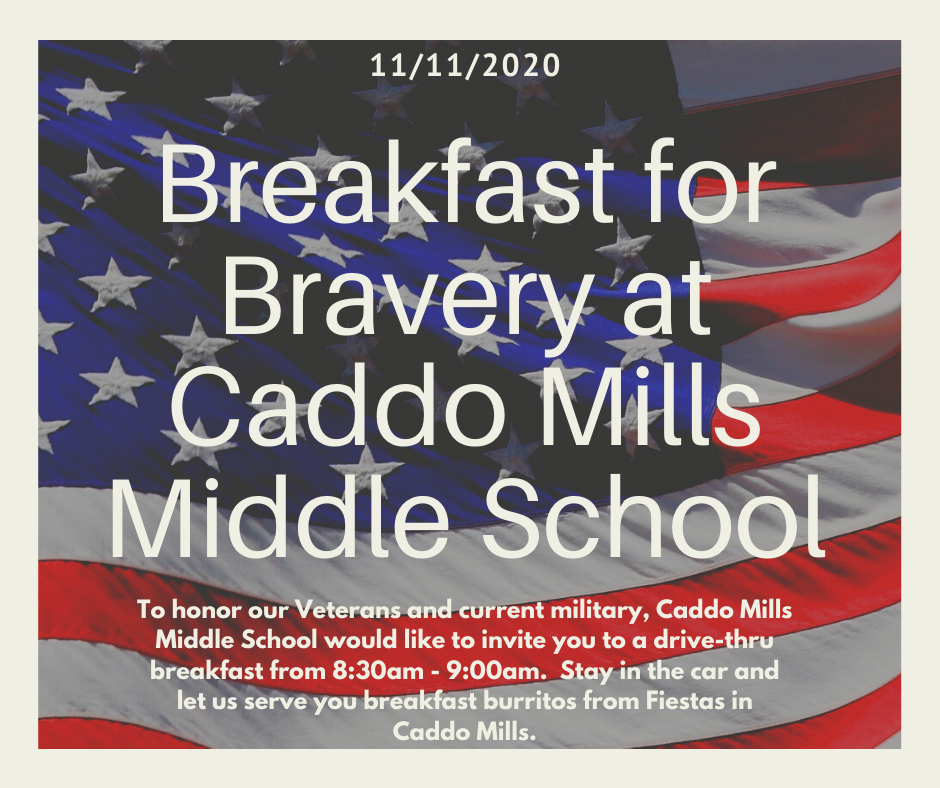 This is all the information you will need for the middle school boys and girls basketball season.

Quote of the Day: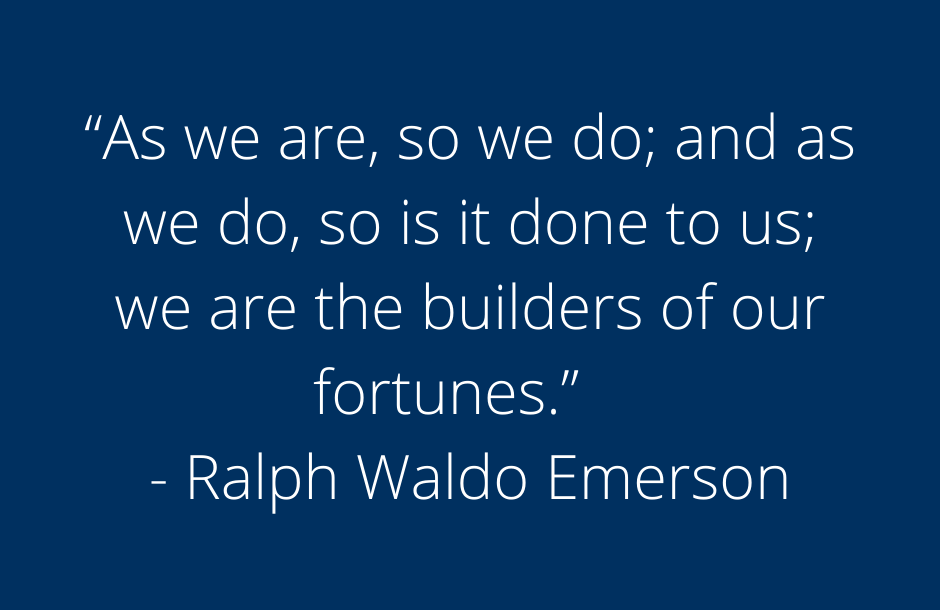 Class of 2025 Shirts