Peer Tutoring is always helpful!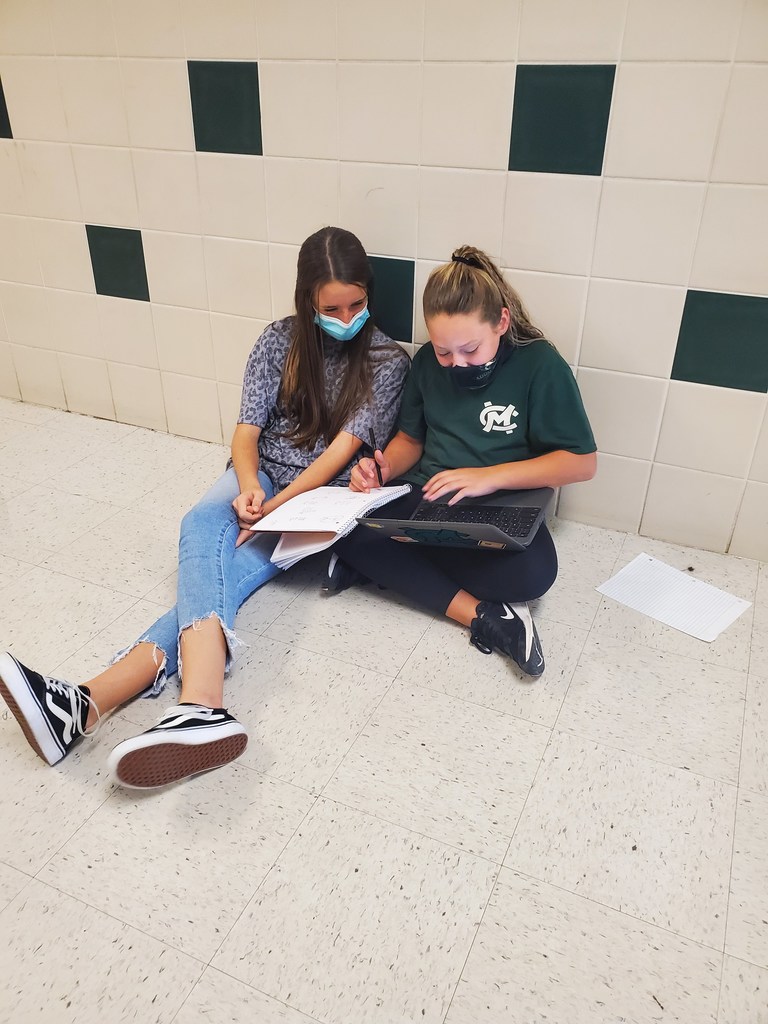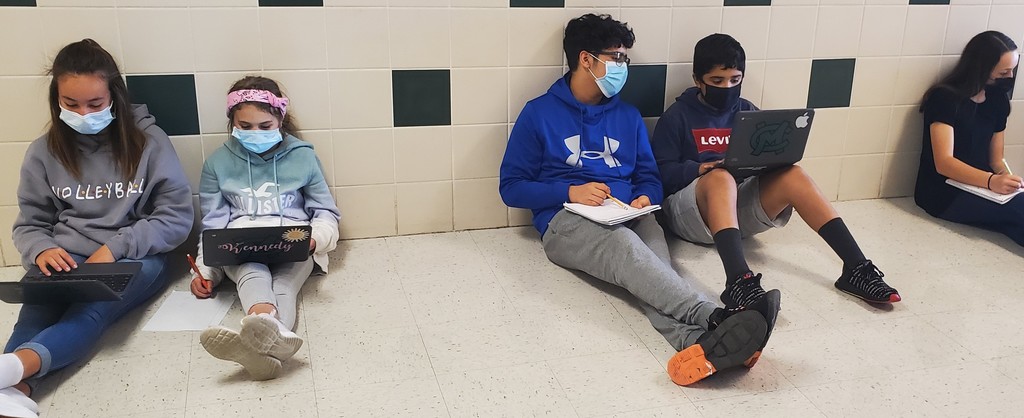 Congratulations to Karlei Hawthorne for winning the Christmas card competition this year.

Gus is practicing for pictures with students!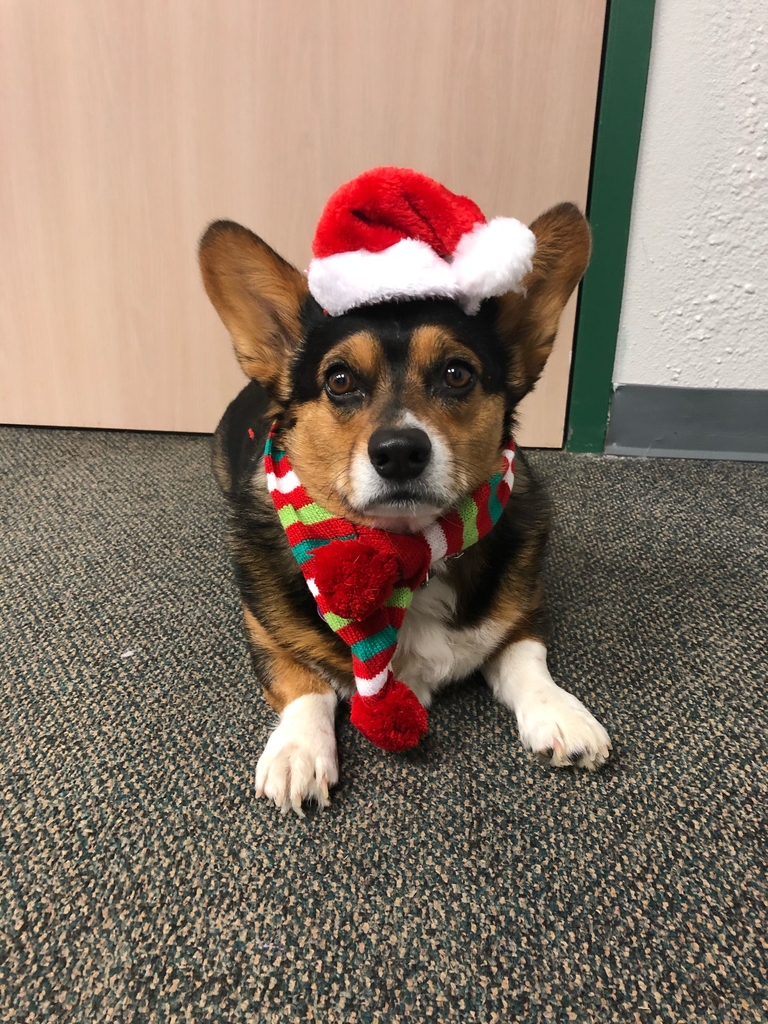 One more grant from our Foundation!!!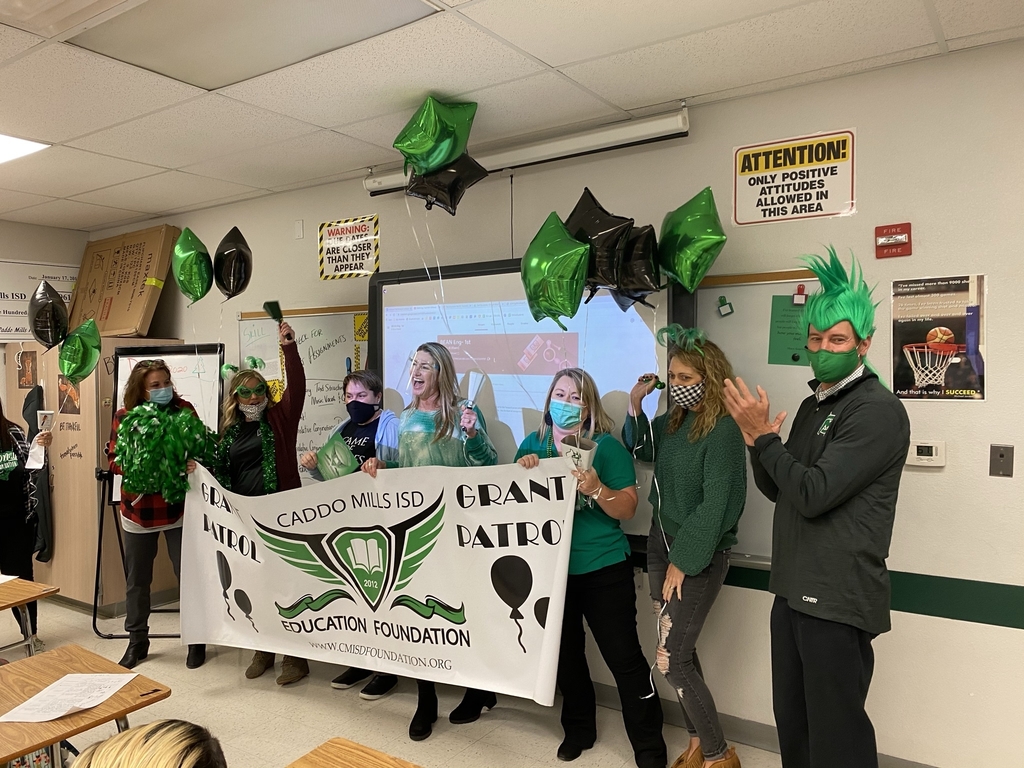 HUGE THANKS TO OUR CADDO MILLS ISD EDUCATION FOUNDATION for bringing classroom grants to our teachers today. We love the surprise grant patrol and the students love cool things they give them to use in class. Thanks Foundation!!!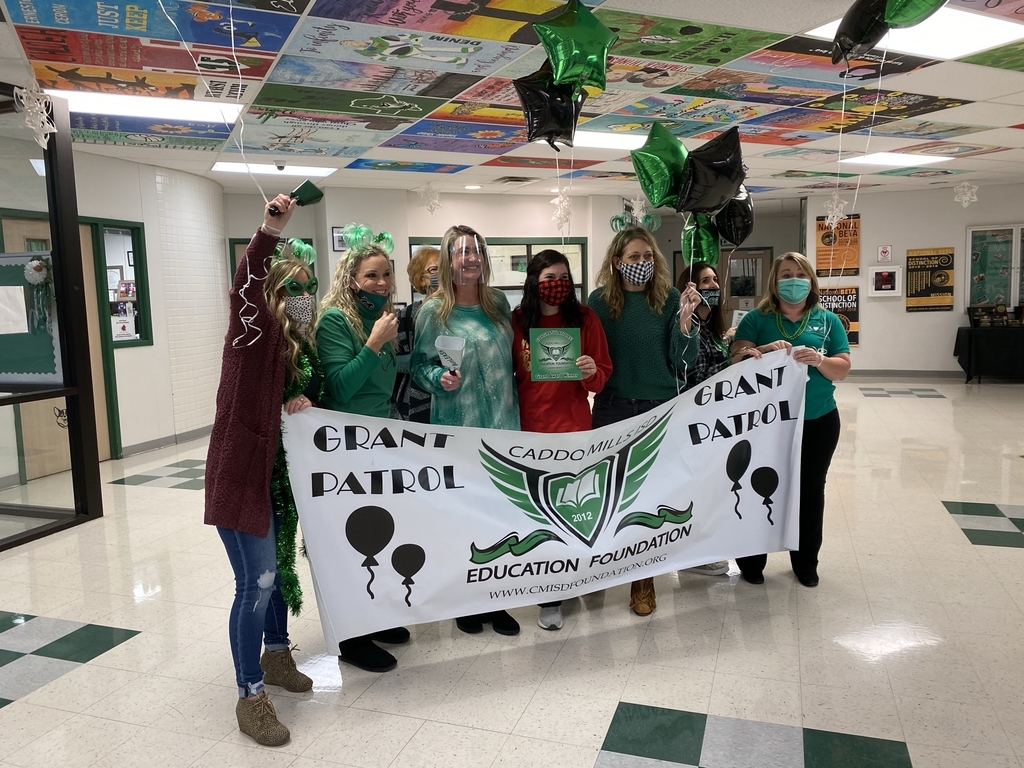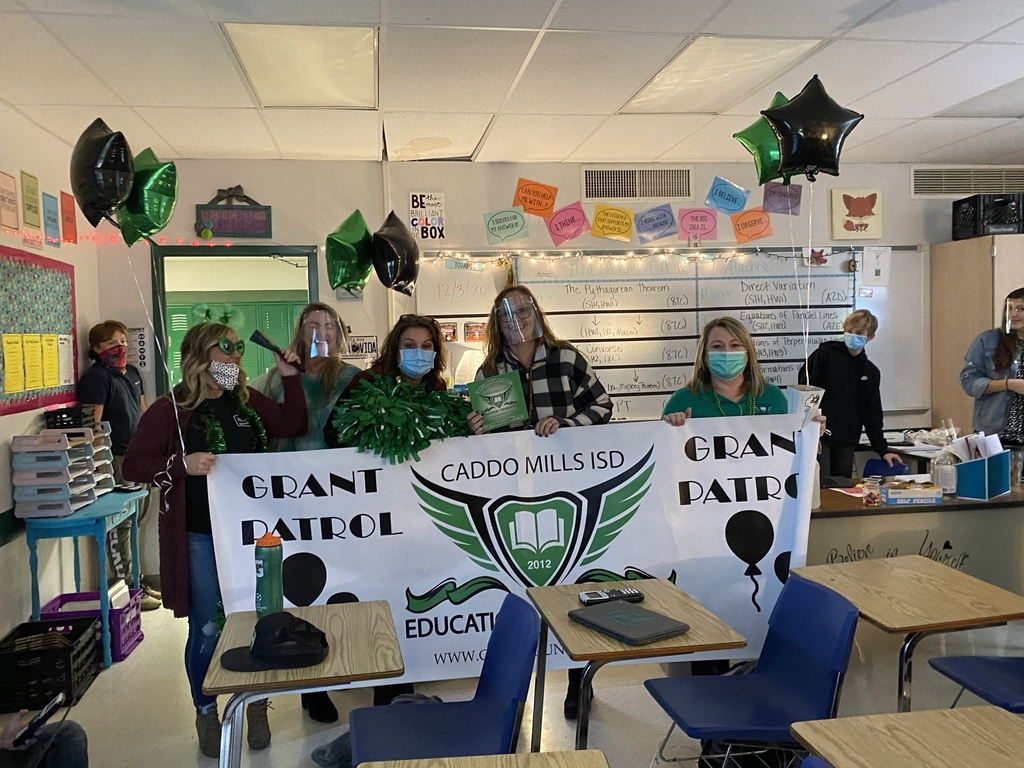 Please help us make Christmas better for our Caddo Mills children during this pandemic year.

Thanks for working hard Jakk!!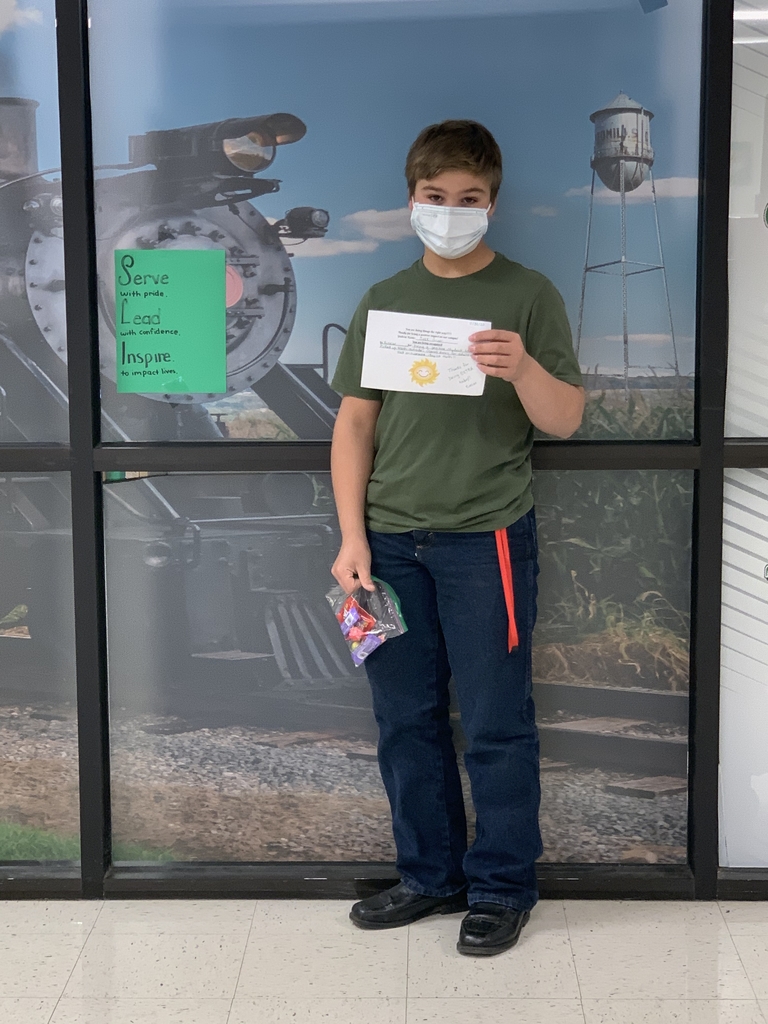 Quote of the Day:

CONGRATULATIONS TO OUR STUDENT of the MONTH - Gunner Allison and our EMPLOYEE of the MONTH - Brittany McGuckie!!!!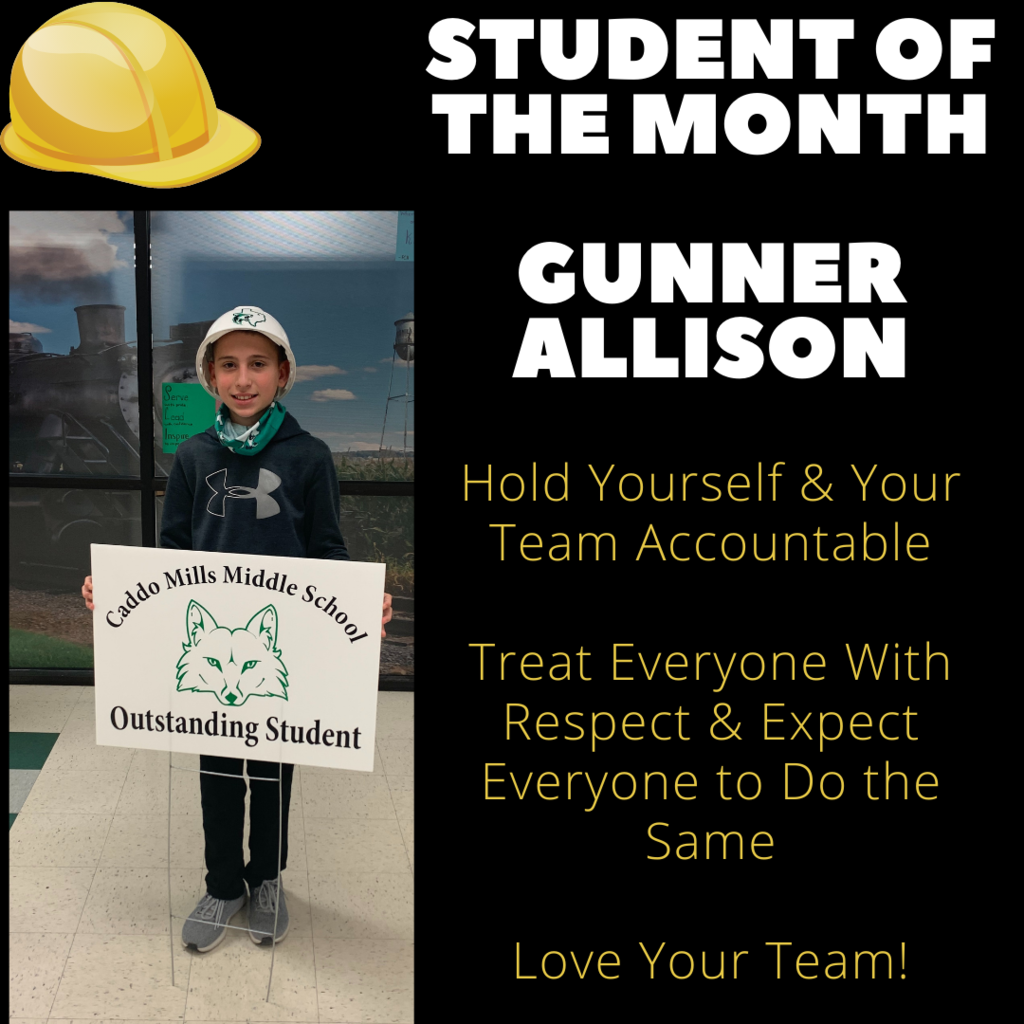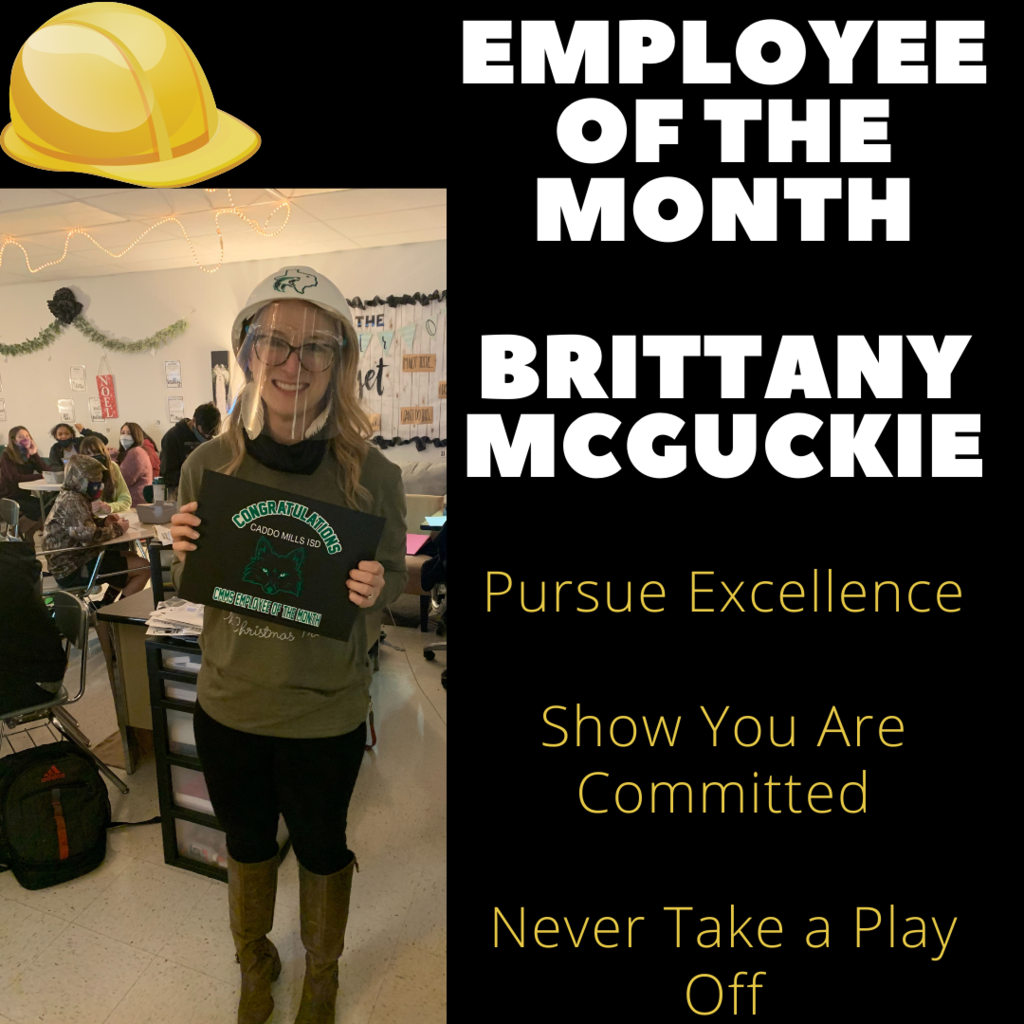 Quote of the Day: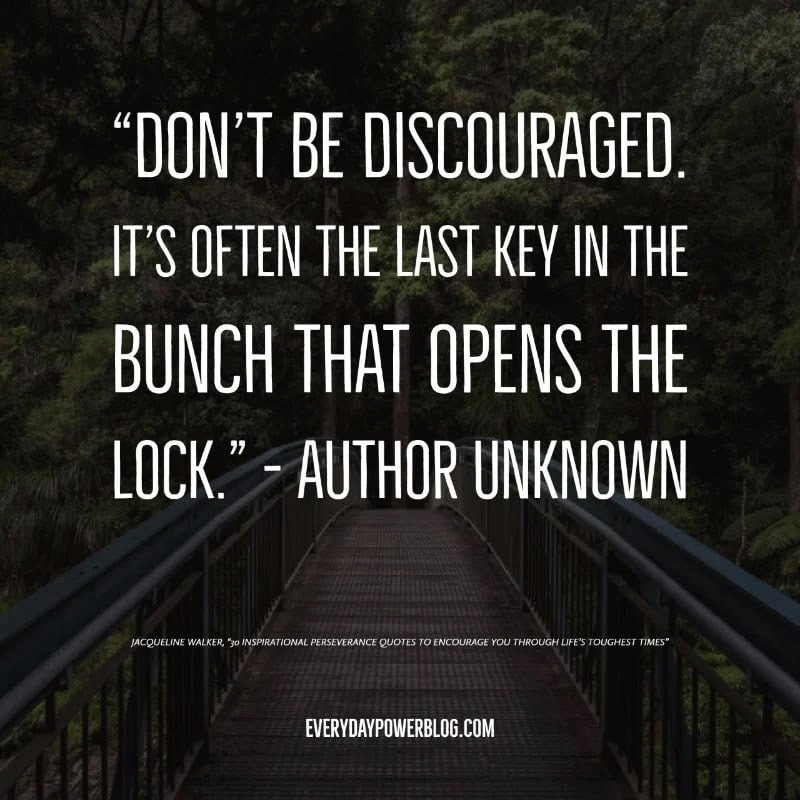 Our Character Trait of the Week is Perseverance!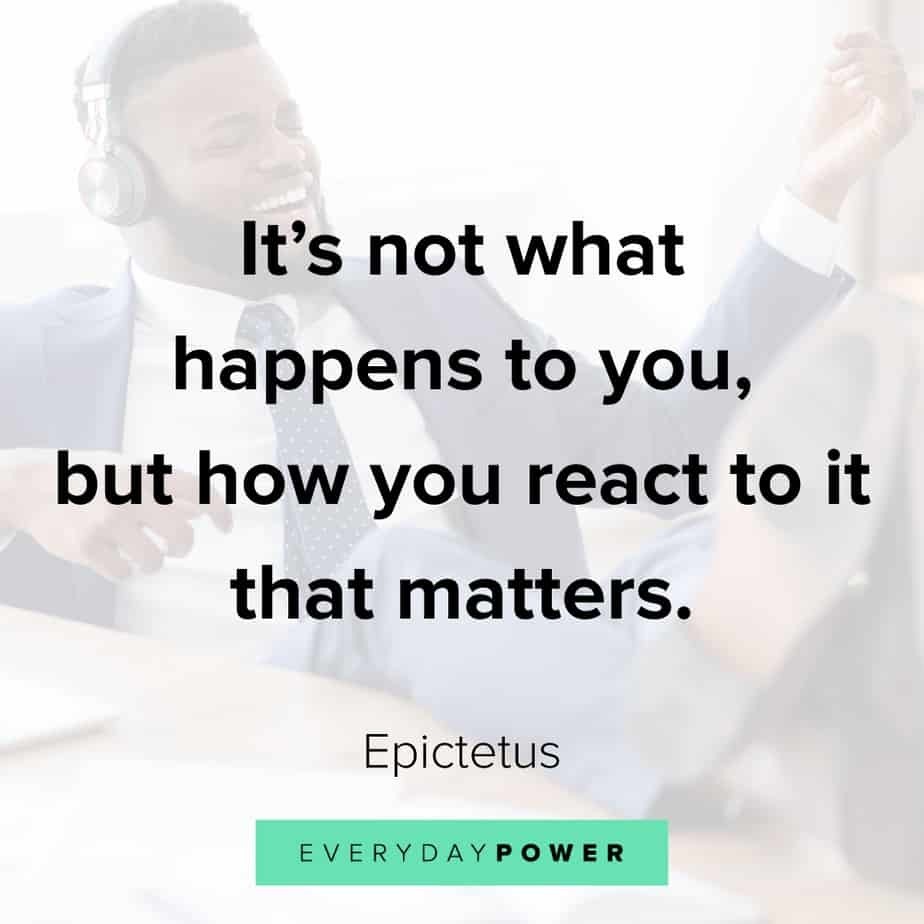 Boy's Basketball Scores: 8B lost 21-18 7A won 47-14 7B won 11-7 8A won 45-24

Girl's Basketball Scores: 7A won 25-13 7B lost 14-17 8A won 48-14 8B lost 13-14


Boys play at home at 5:30. Middle School gym will be A teams and Lee Elementary will be B teams. Tickets sold online. Girls play at Quinlan. Information below: JH girls games in Quinlan: tickets will be sold at the door today. No online tickets. A teams: Thompson MS gym, B teams: Joe Martin gym (behind Thompson MS)

We hope everyone had a wonderful Thanksgiving break. We can't wait to welcome back our students tomorrow, but as a reminder, please do not come to school if you are experiencing any symptoms related to COVID-19. We want to finish out this semester on a strong and healthy note!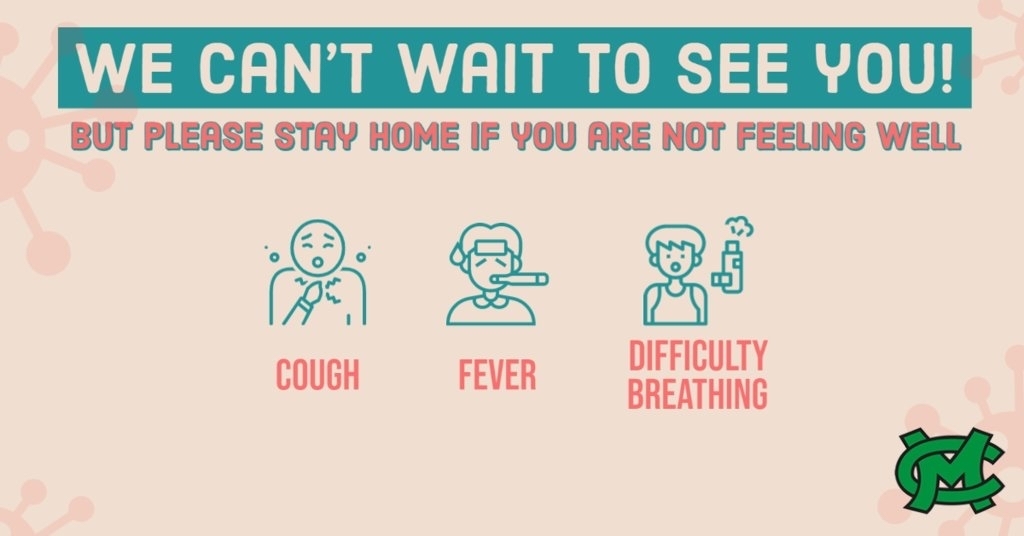 CONGRATULATIONS to our FOXES for advancing to the 4th round of the playoffs. Ticket info. Is below: Caddo Mills vs. Gilmer Friday December 4 @ Commerce 7 pm. We will be the home team and will sit on the west side. All tickets are $8. Tickets: wearelionstix.universitytickets.com


Way to go Colton!

Way to go SUPERINTENDENT'S Honor Roll for the third nine weeks!