Mrs. Pullen's 6th graders are enjoying the first of their garden. They approved of the radishes.

End of the Year Dance is in the books! Thanks to our chaperones, Ms, Crawford, and to Mr. Gilbert for being our DJ.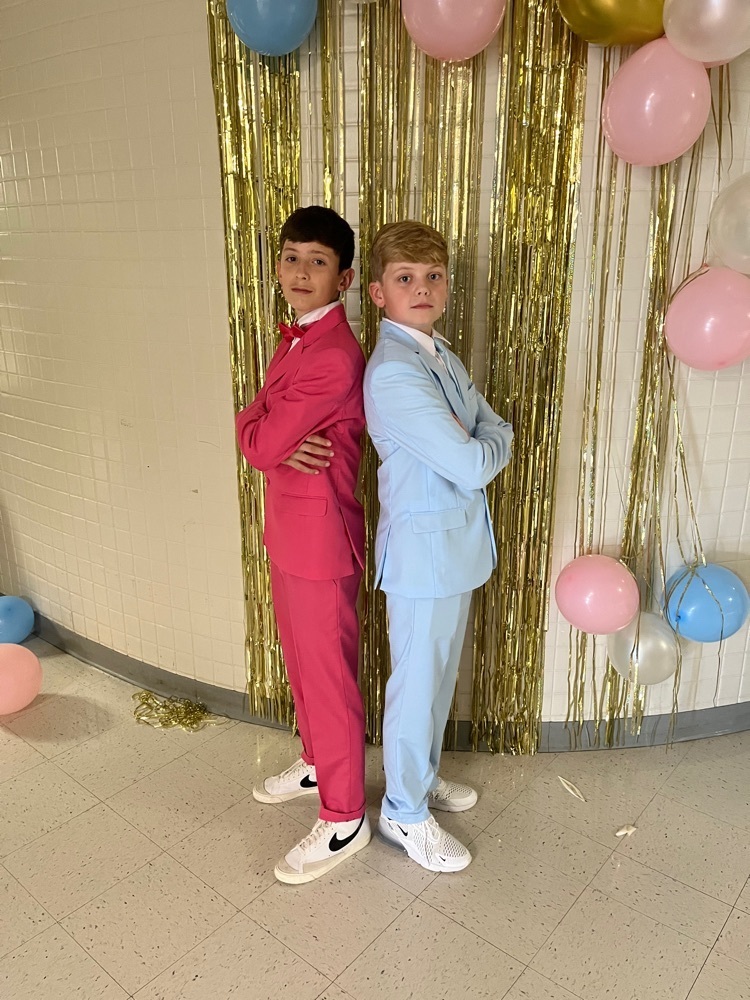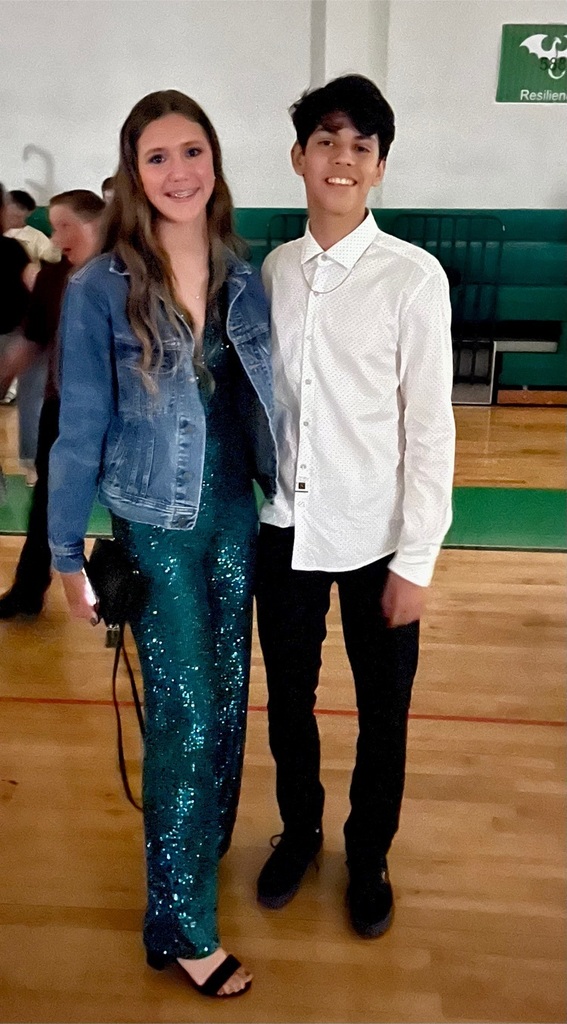 We are getting ready to send another round of military packages to our CMISD graduates. Please send addresses to
apayne@caddomillsisd.org
. We have six, but if you have not turned in an address to us please do so asap.

SWEET FROGS in the house! Students had visitors today. They brought coupons and lots of smiles. If you go to the Greenville location today and mention CMMS, you'll get a $4 cup with unlimited toppings.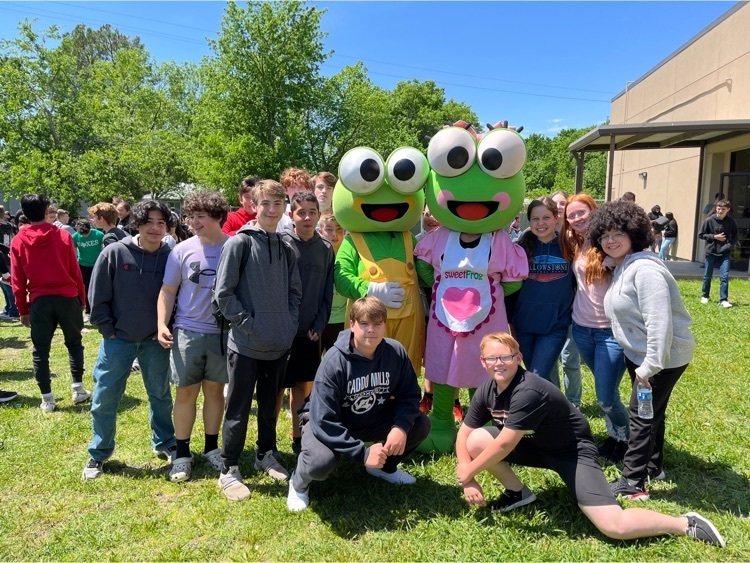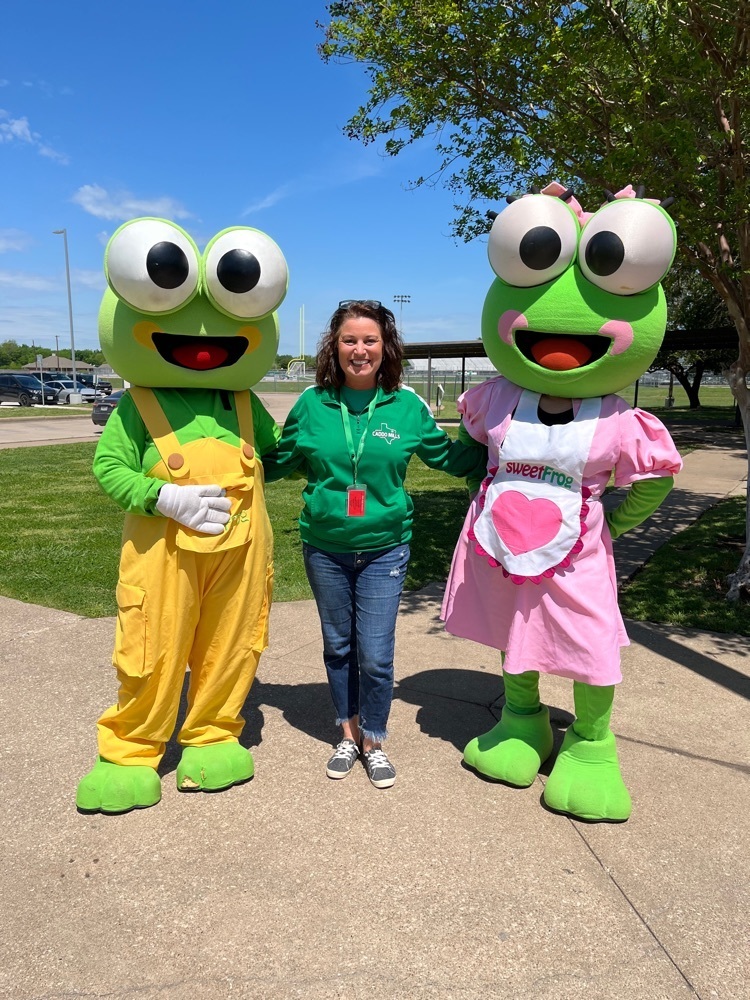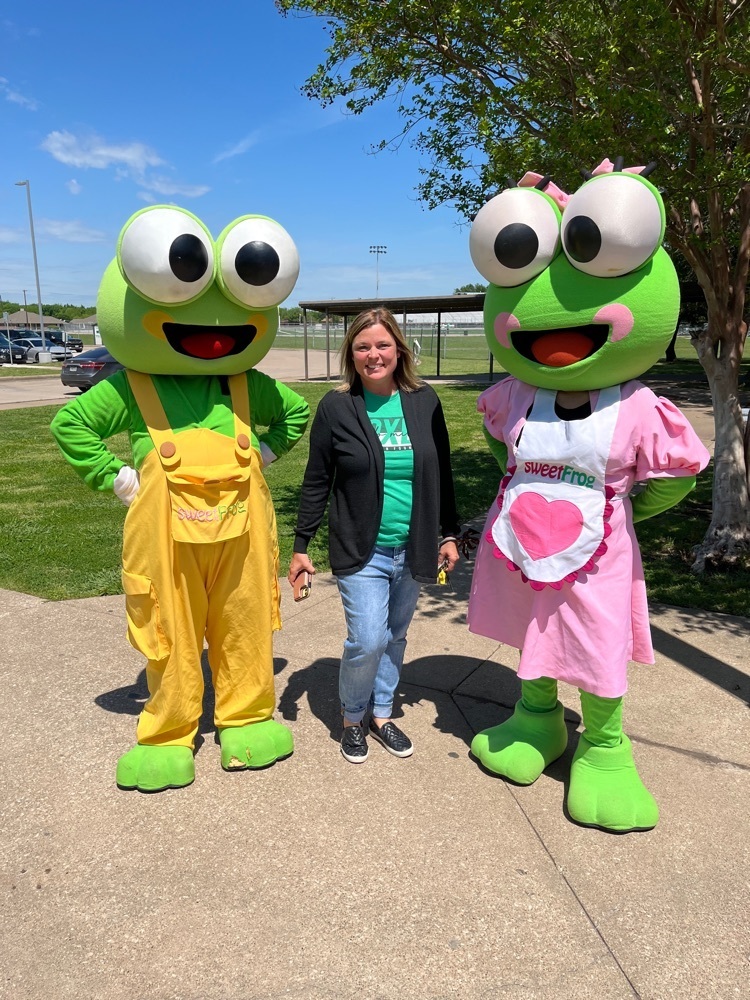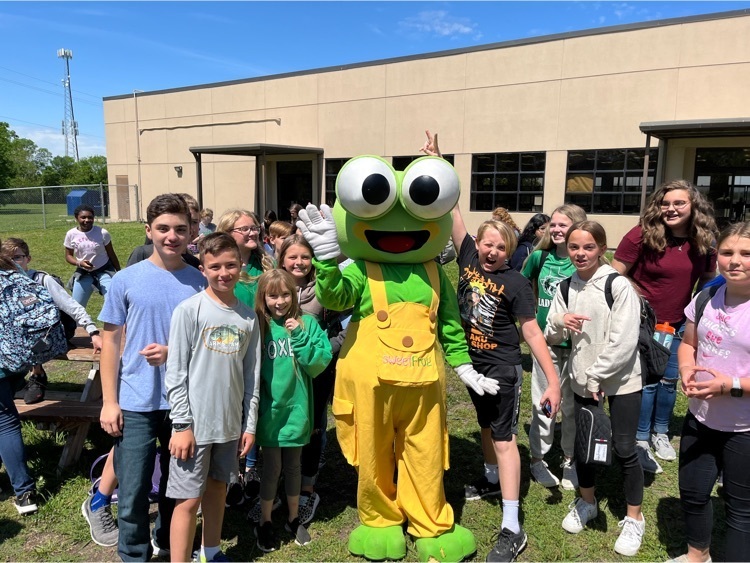 Reminder that all FCA meetings in May will be on Mondays instead of Fridays! Remaining dates: 4/29, 5/2, 5/9, 5/16, & 5/23!
There will be lots of great music and a very special surprise at the end. You do not want to miss this year's Sound of Spring with the Mighty Fox Band!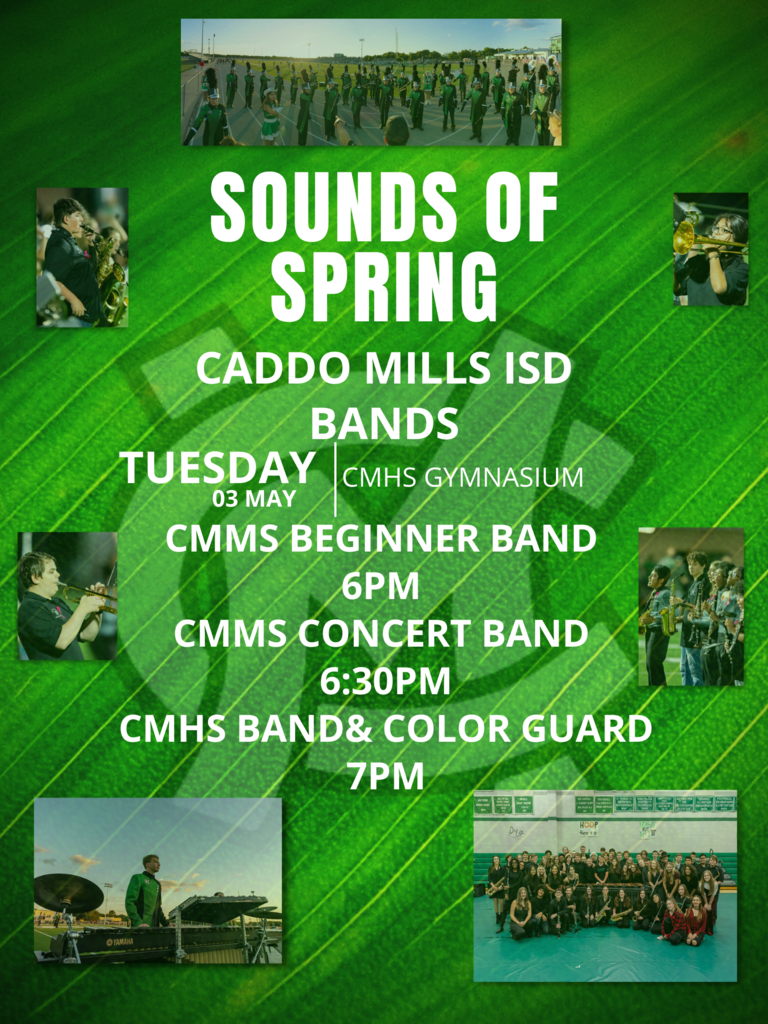 Volleyball Camp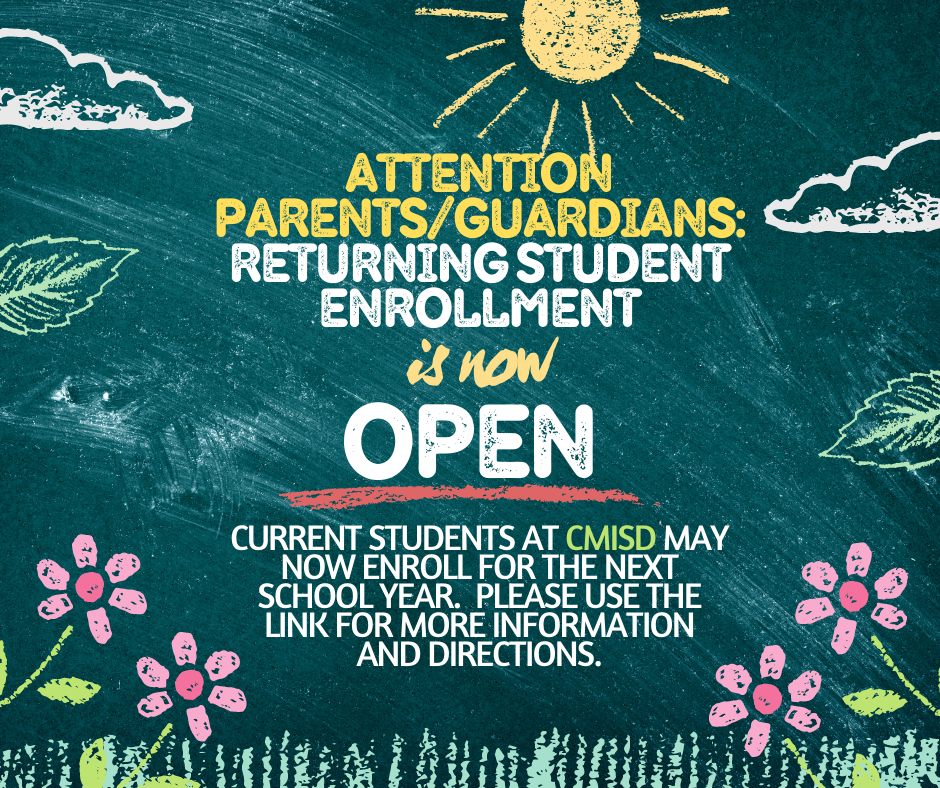 Middle School 7 on 7 information for tomorrow night 4-26-22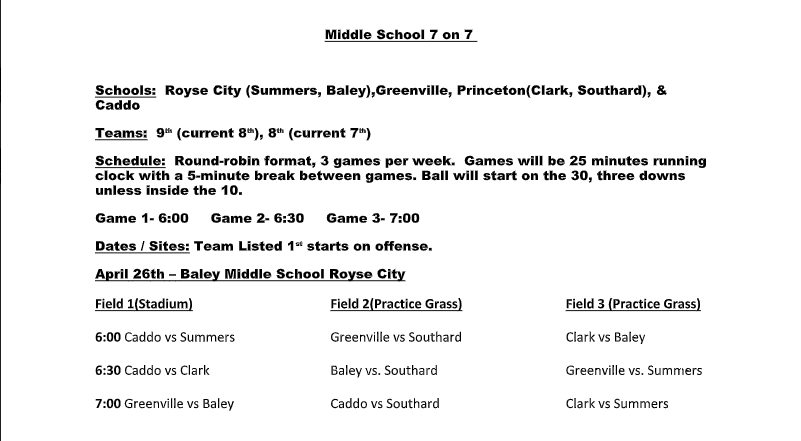 Middle School 7 on 7 information for tomorrow night 4-26-22

School Dance this Friday! Please bring exact change to be admitted - $5. Only CMMS students are allowed.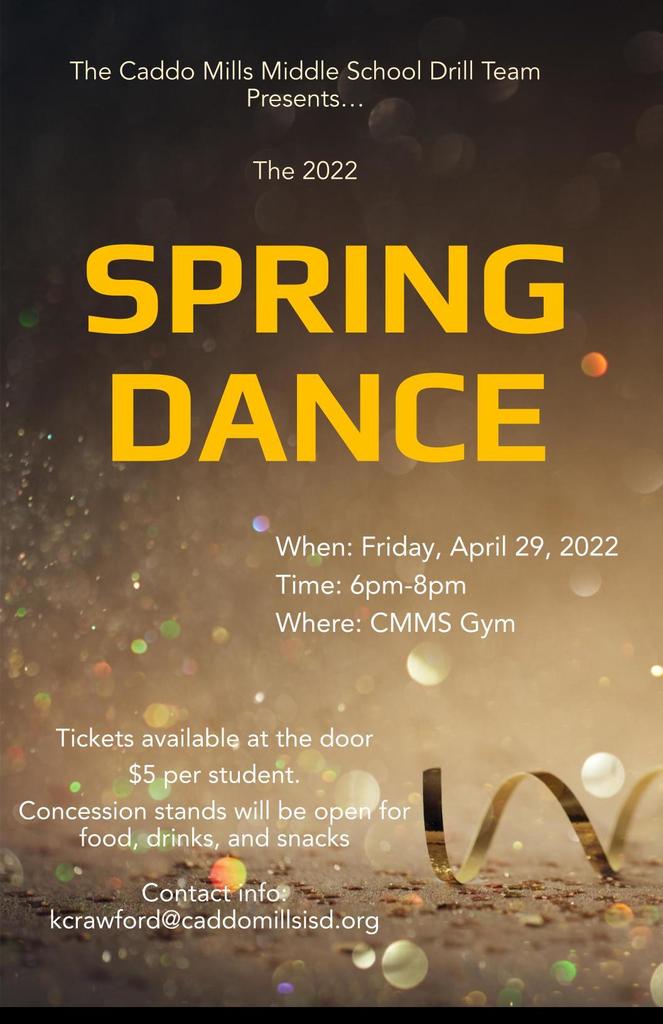 Our UIL Academic Championship team enjoyed a field trip sponsored by our PTO. We enjoy rewarding them for their hard work.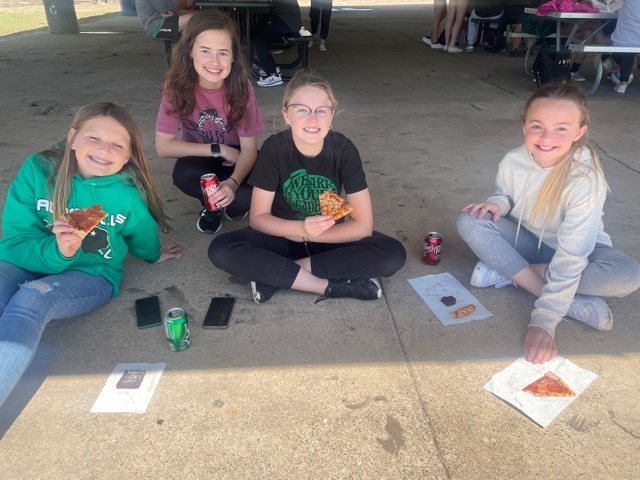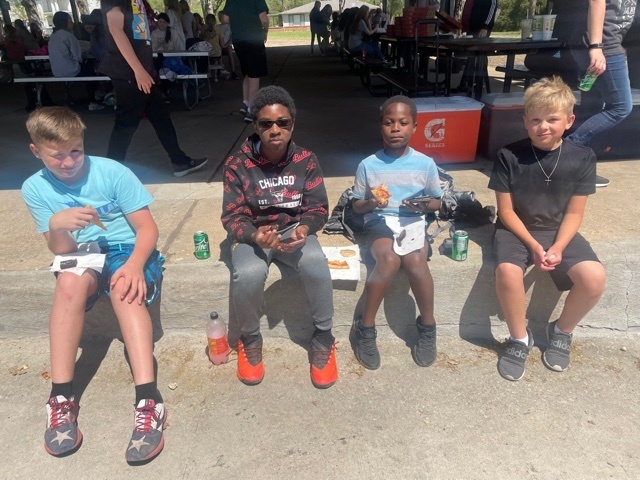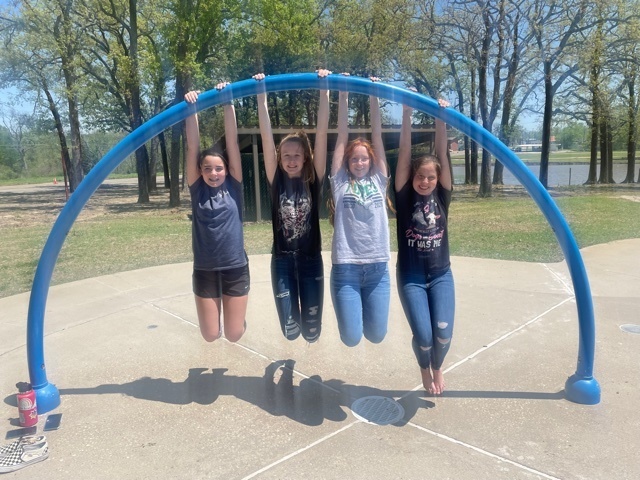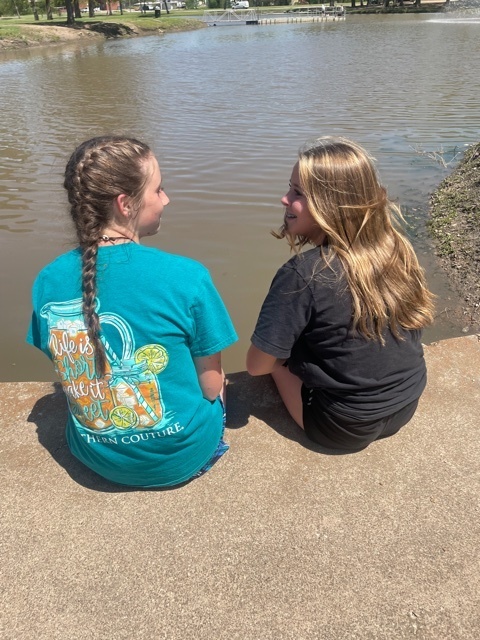 CMMS made a big showing at the Olympics this past week. Way to go kiddos! Thanks to our staff who made this happen and spent the day cheering them to wins.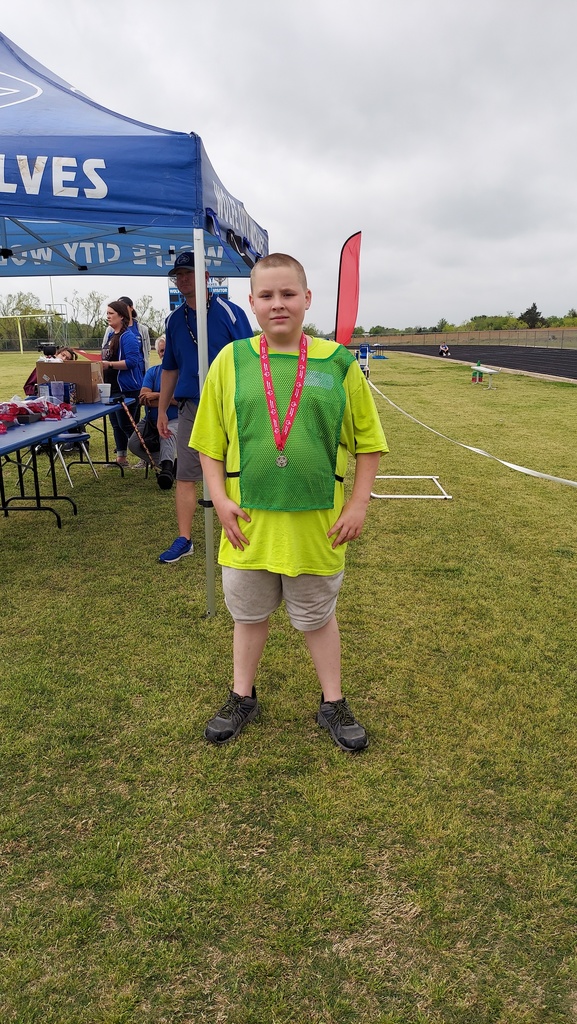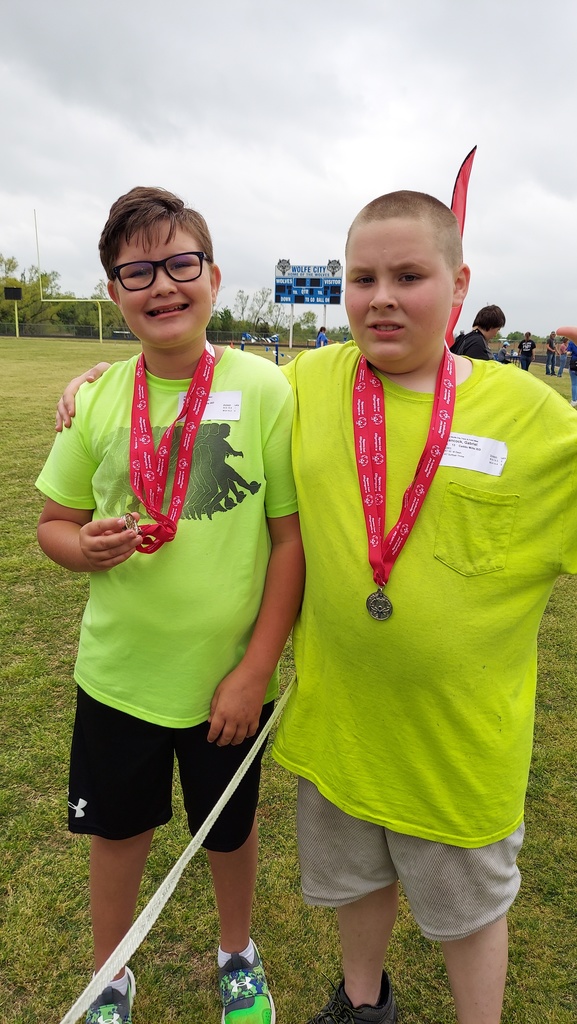 Congratulations to our April Employee of the Month Mrs. Korey Reeves and our Students of the Month.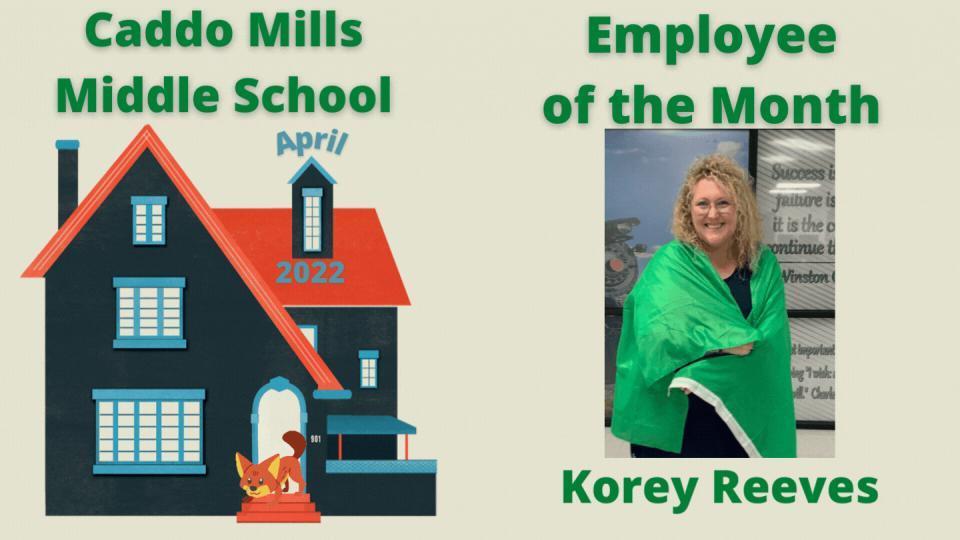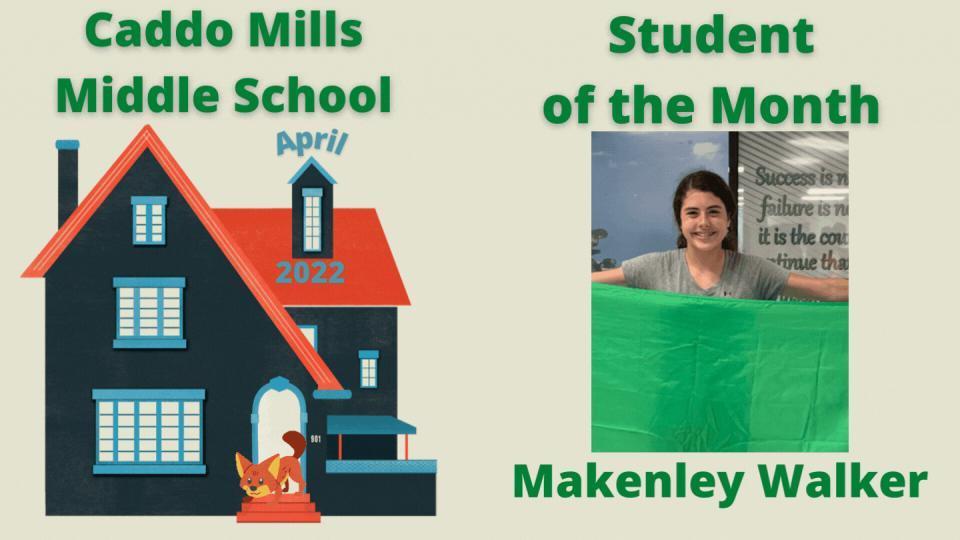 Don't forget our Powder Puff game tonight at 6pm. Admission is $5 for everyone. It's a Beta fundraiser.

Our district gave us an incredible opportunity to attend To Be Like Me yesterday in Dallas. Our students experienced what it was like to live with various disabilities. The sessions were taught by people who experience disabilities daily. The students attending will share what they learned with our campus to encourage compassion and inclusiveness. Thanks CMISD for embracing learning outside of the classroom.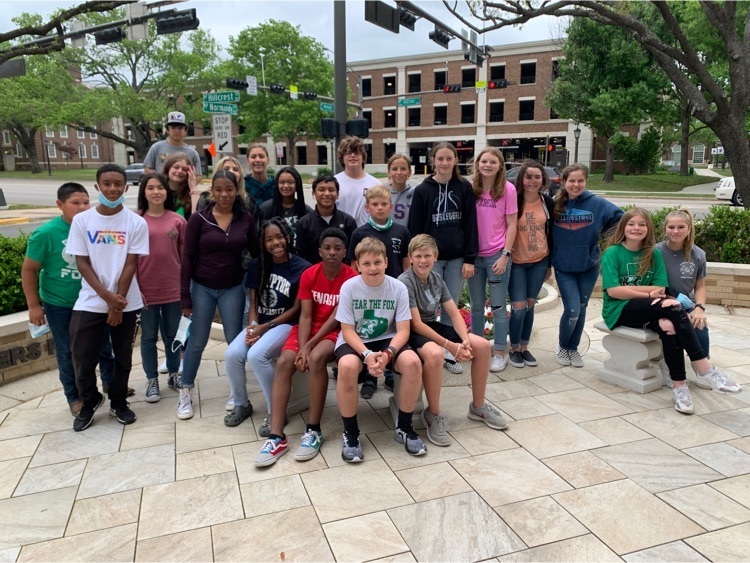 MS 7 on 7 schedule for tonight in Greenville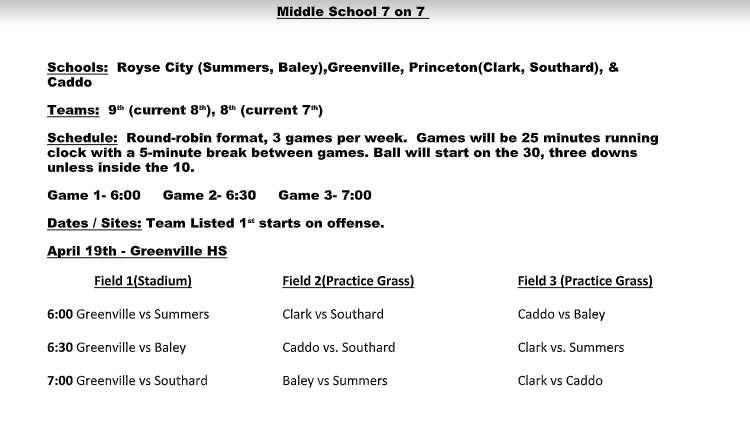 It's time for TEA's Special Education Parent Involvement Survey! If you have a student receiving special education services you may have been selected to participate! Check if you received an email or contact
support@gibonsonconsult.com
or call 512-685-2697 to participate. (Spanish) ¡Es el momento de la Encuesta de TEA sobre la participación de los padres en la educación especial! Si tiene un hijo que recibe servicios de educación especial, ¡es posible que haya sido elegido para participar! Revise si recibió un email o puede escribir a
support@gibonsonconsult.com
o llamar al (512) 685-2694 para participar.

SUMMER CAMPS!!!! See attached information for our volleyball and football camps.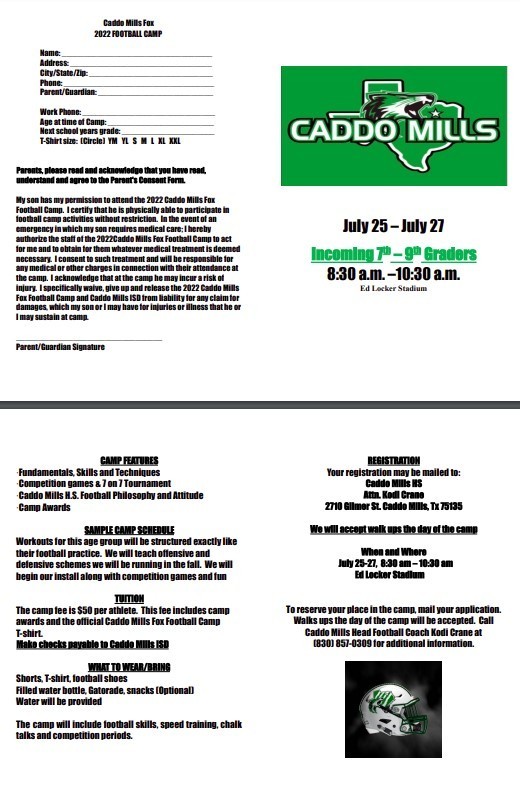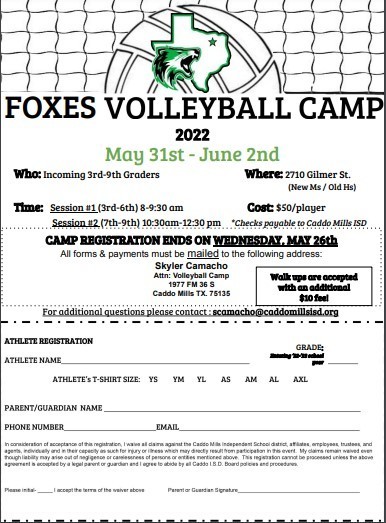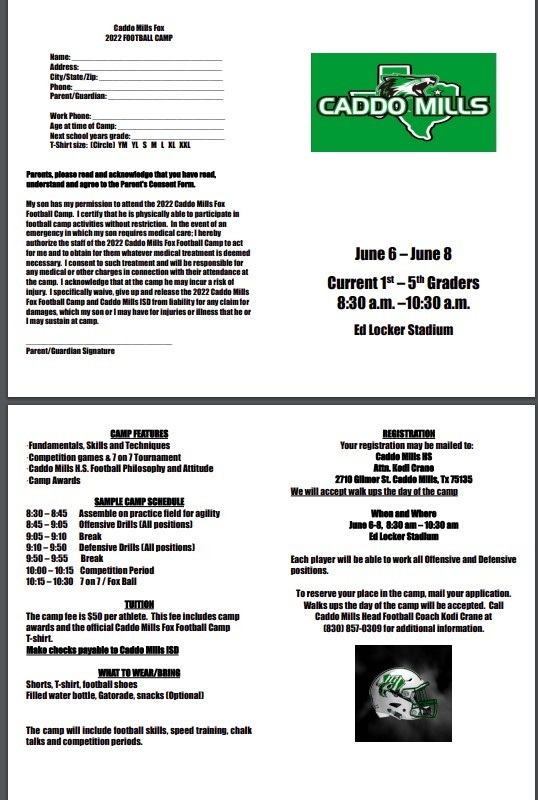 Our Annual Powder Puff game is next week. This is always lots of fun for the students and families. It is a Beta Club fundraiser so it is $5 admission for everyone. Don't miss out on this exciting night.