Overview of the new High School from Hwy 36. The new high school will sit on 97 acres in front of the new Caddo Mills water tower. Thanks to the school board for authorizing the purchase of this land and having the forethought for our new school several years back. Early voting continues until Oct. 30 at the CMISD Central Office.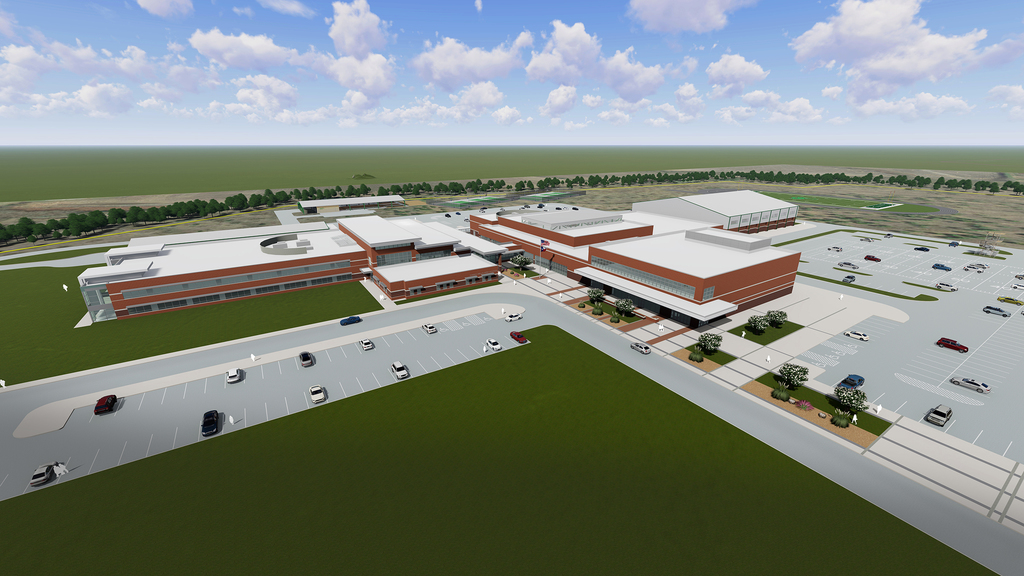 We know that our principals are rock stars! Show them your appreciation! October is Principal Appreciation Month! #ThankAPrincipal

The Foxes remain undefeated!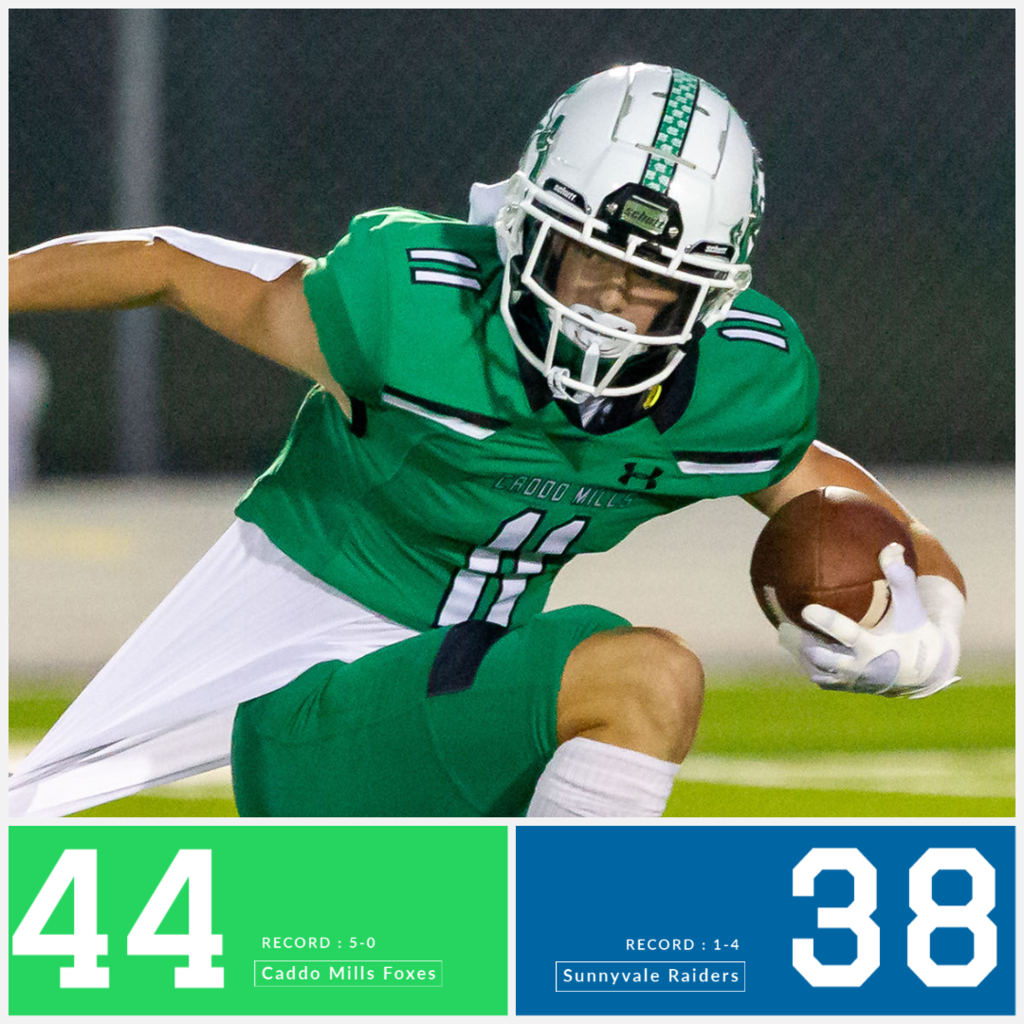 New High School Inclusive Playgrounds Safety and Security Energy Efficiency Upgrades HVAC Replacements MS Parking Resurfacing and Lighting Campus Renovations Early voting starts Tuesday!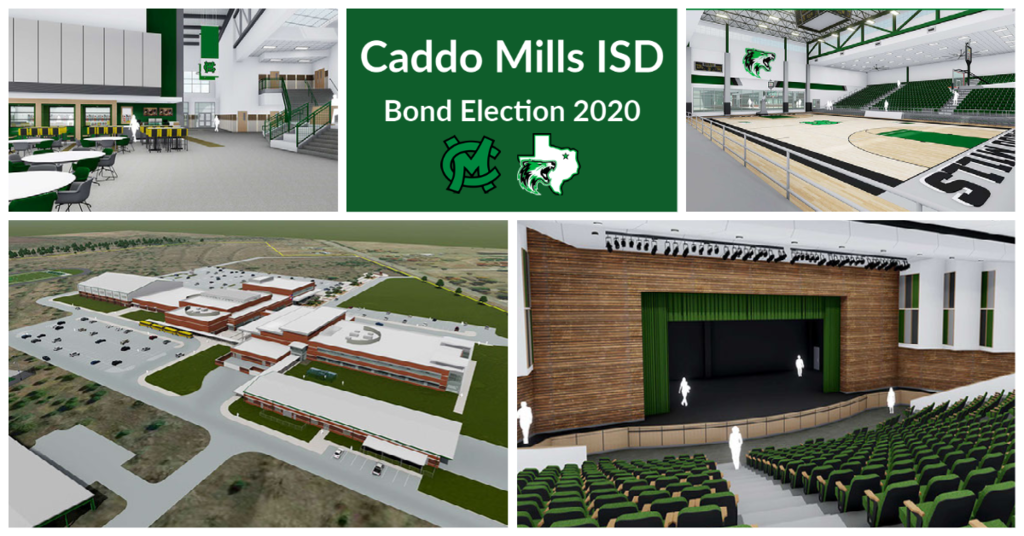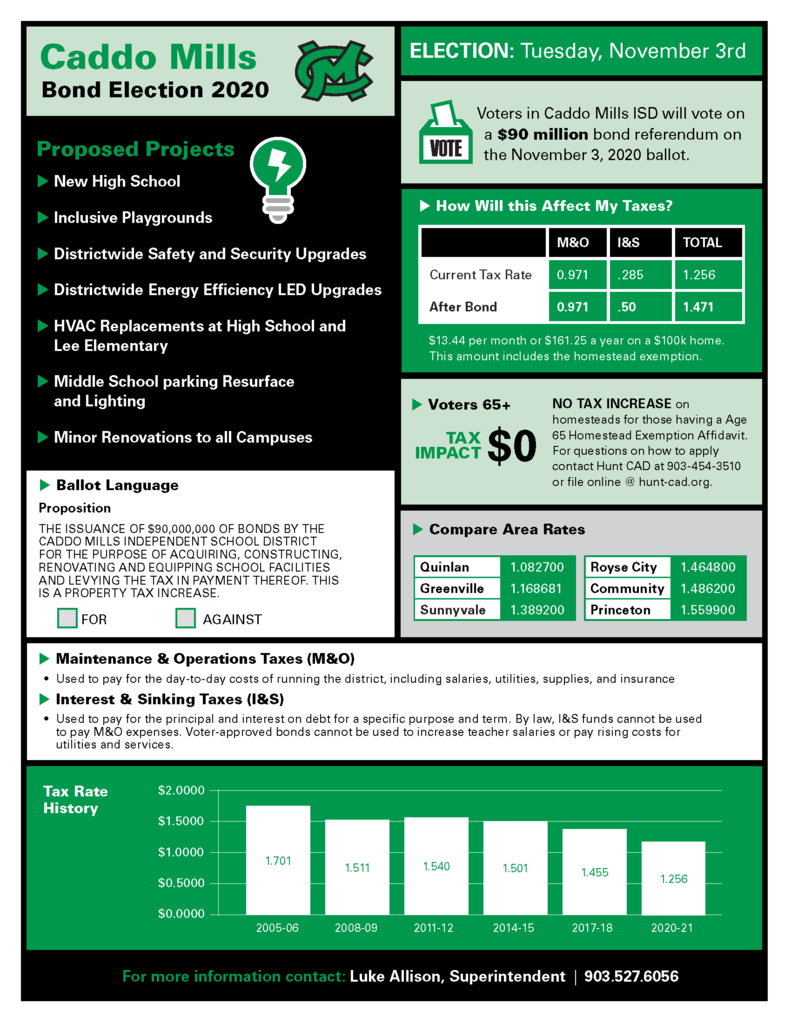 A message from our Superintendent of Schools regarding the district's rapid growth and the 2020 bond proposal.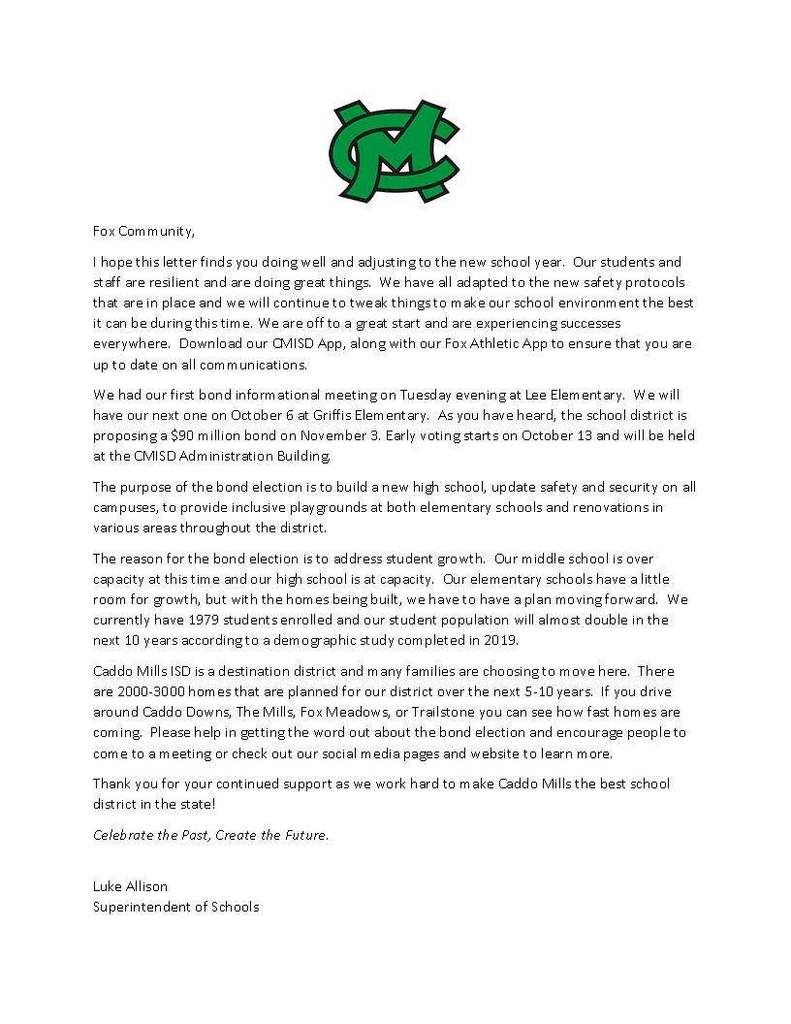 There will be no school on Monday and Tuesday. Students, enjoy your break and we'll see you on Wednesday!

The Foxes remain undefeated!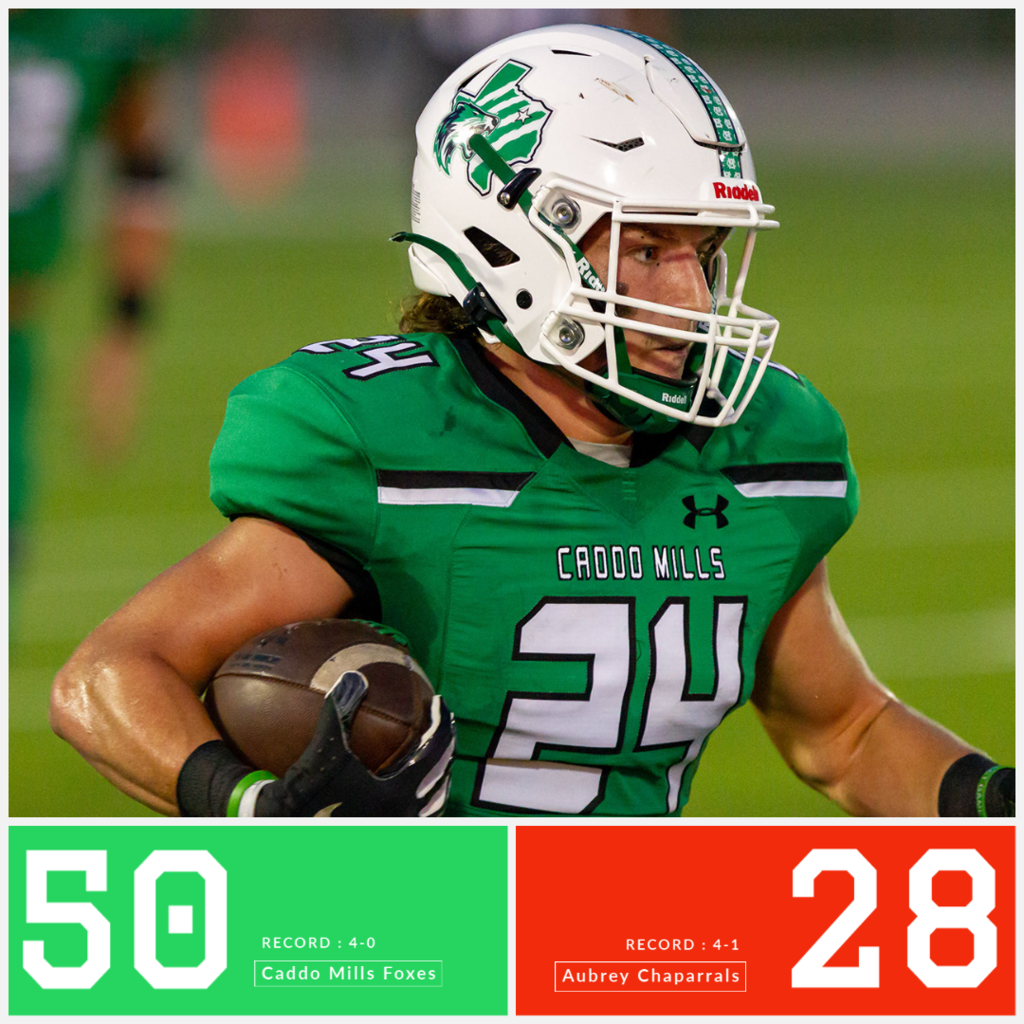 Mark your calendars! Bond Community Informational Meetings Sept. 29 - Lee Elem. - 5:30 Oct. 6 - Griffis Elem. - 6:00

Friday night is Homecoming! Please adhere to the protocols put in place.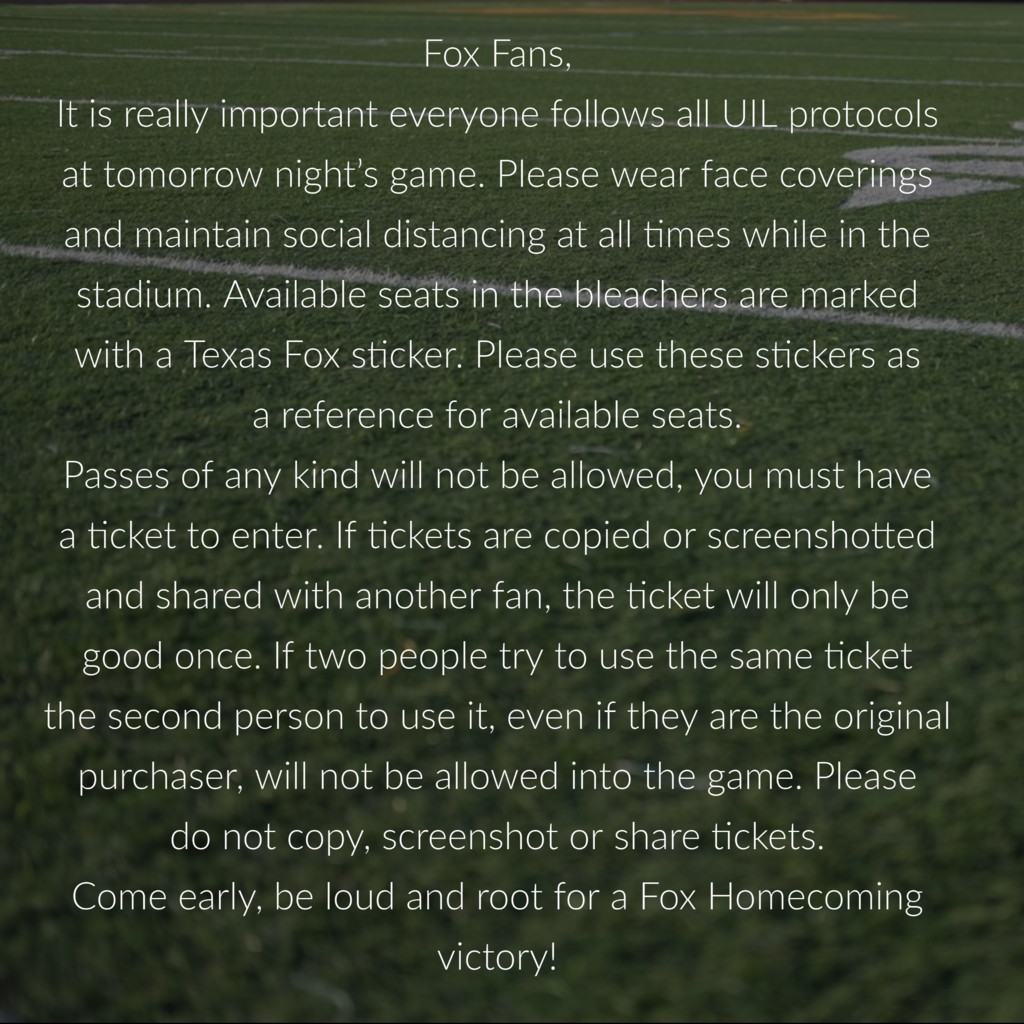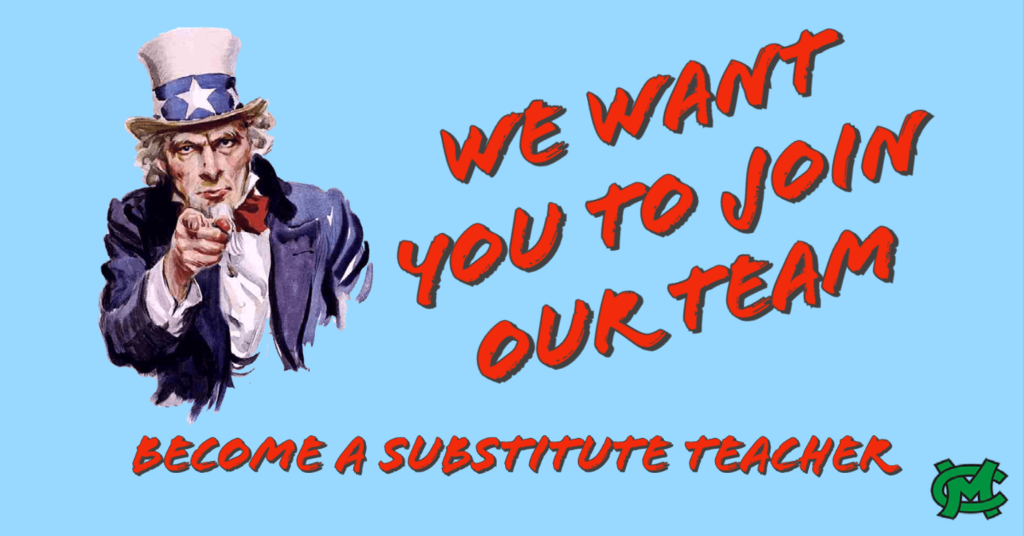 Senior Citizens tickets Available for Friday's football game vs. Aubrey. Please contact Suzanne Ayo by email to claim your free ticket. 100 available -
sayo@caddomillsisd.org

Student progress reports are now available online in the Parent Portal.

Fox Fans, We need to inform you that all HS football games vs Waxahachie Life have been cancelled. Their AD called this morning to inform us that their JV/Freshmen were not coming tonight and they would not be hosting our varsity tomorrow. We are currently looking for a last minute replacement for the games, and will inform you if we find one. Tickets purchased for all games will be refunded minus the fee paid to the digital ticketing company.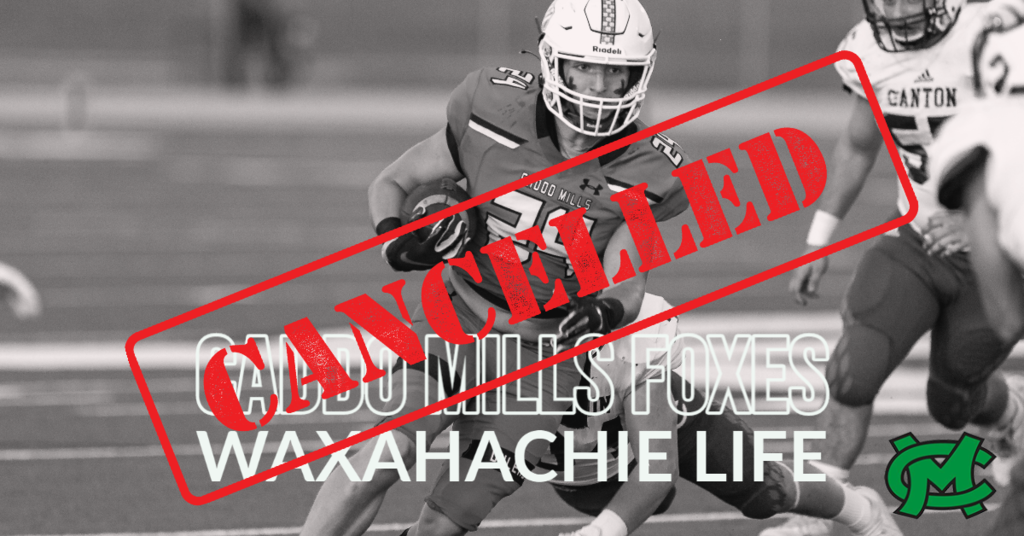 The Foxes move to 3-0!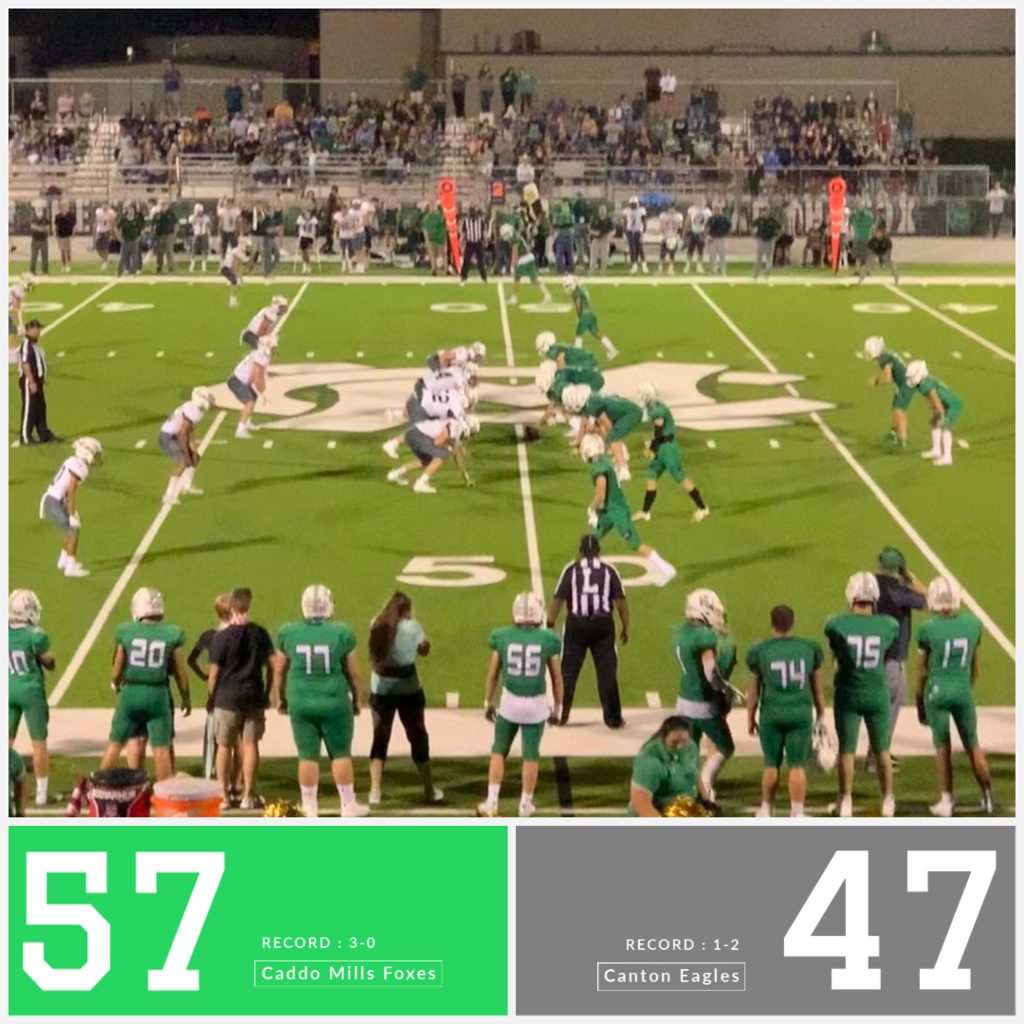 Senior Citizens Tickets Available for Friday's football game vs. Canton. Please contact Suzanne Ayo by email to claim your free ticket. 100 available
sayo@caddomillsisd.org


Final from Bullard. Your Foxes go 2-0!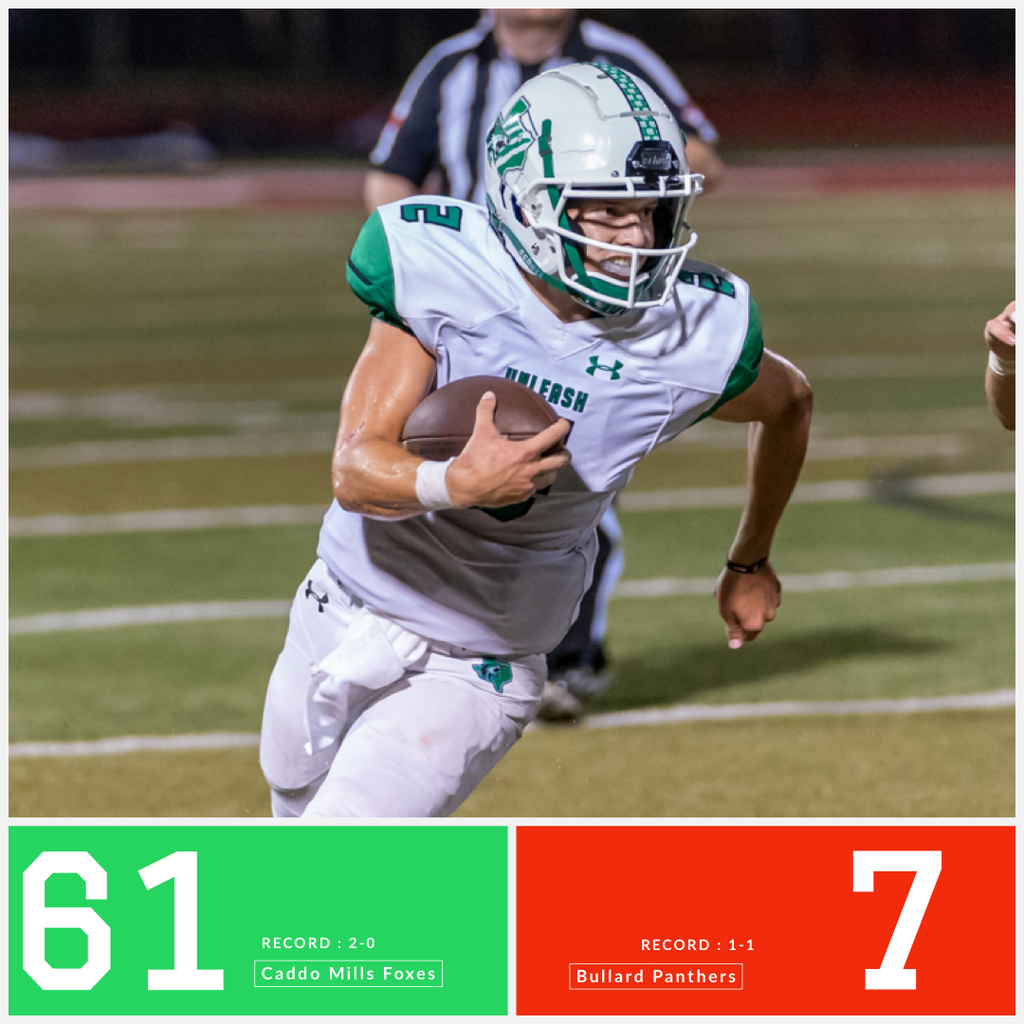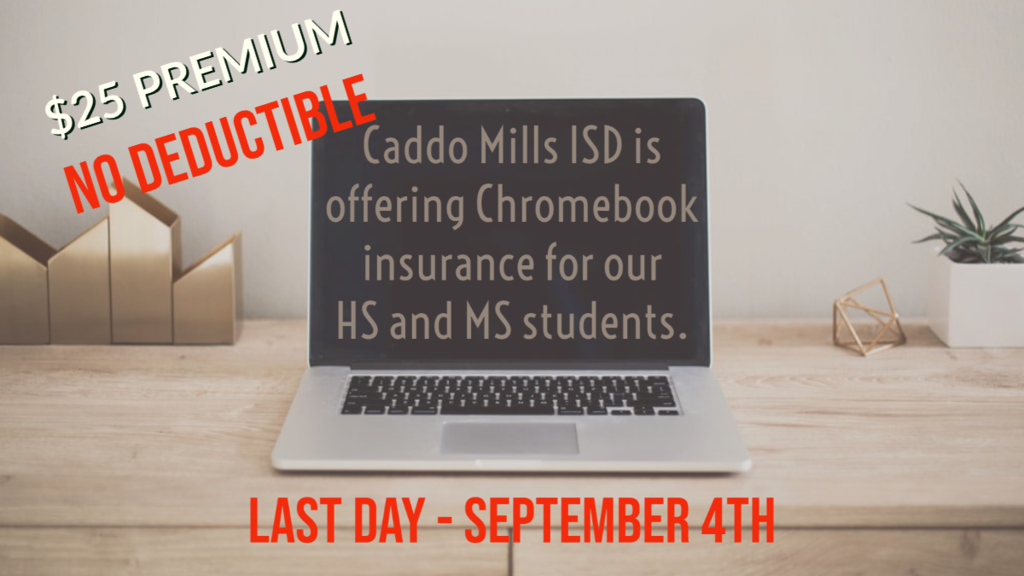 Reminder that tomorrow evening is Senior Citizen Night in the Caddo Mills High School Parking lot starting at 5. We will deliver meals to your vehicle! There will be performances by cheer, drill and band, and of course giveaways! We will also have information on Athletic Passes.