STAAR Scores are in for STAAR/EOC tests given in the Spring. If you would like to see your child's scores, go to the link below. Click on Find My Access Code and enter your child's social security number and birthdate to access their scores. There will be a paper copy of each student's scores mailed home by July 30th.
https://texasassessment.gov/staar/families/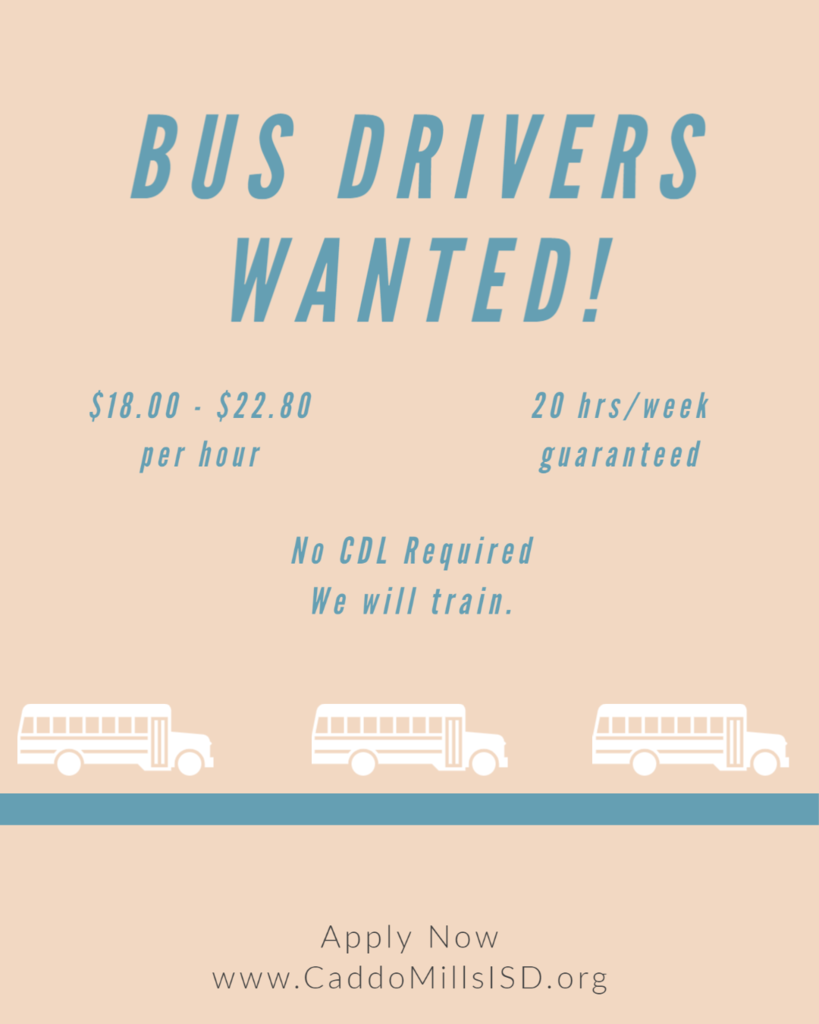 We are also excited to announce we will have a one day tournament to introduce Gridiron Football to our community. Please direct questions to Gridiron Football.

We are excited to announce we are hosting a flag football league through Gridiron Football this fall. CMYSA will be helping coordinate this new venture for our student athletes. If you have questions, please direct them to Gridiron Football.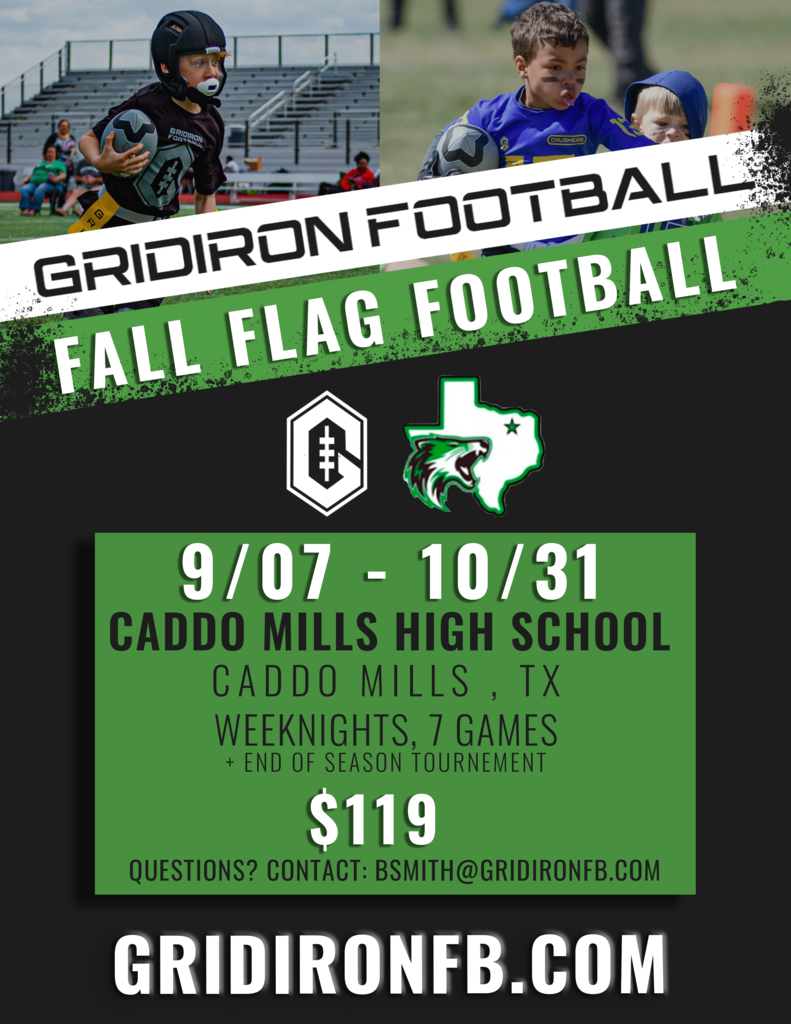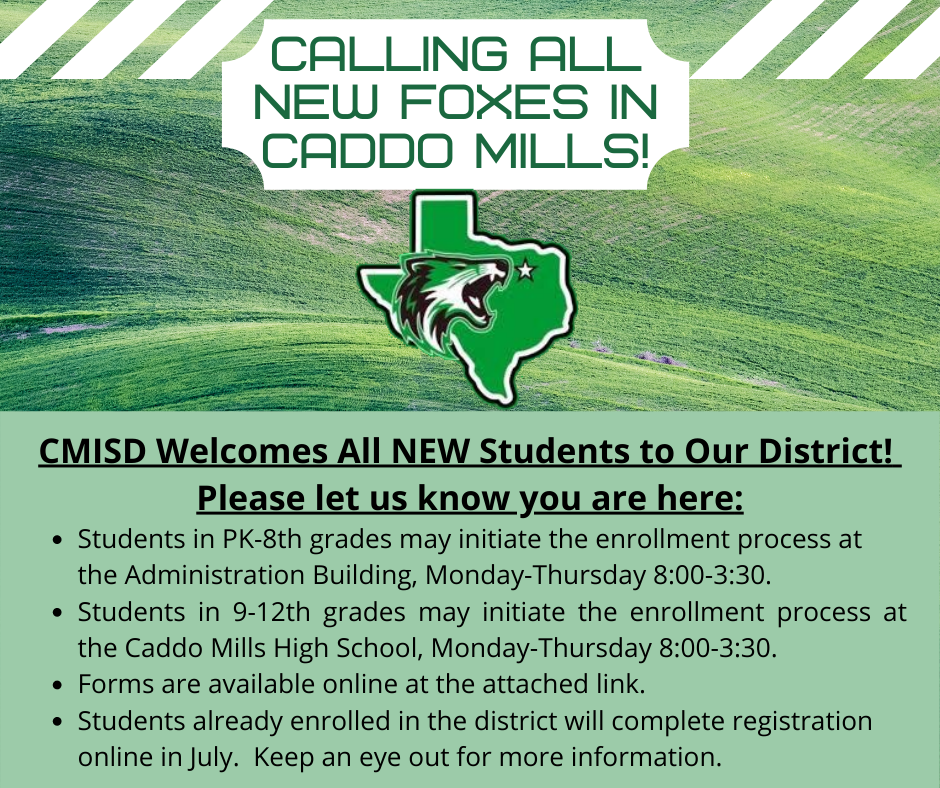 We are excited to welcome Kristi Hancock and Capturing Kids' Hearts to our district this week. Through CHK, our teachers are given tools to further engage and challenge our students, allowing them to higher levels of performance. We 💚 that our teachers go extra in CMISD!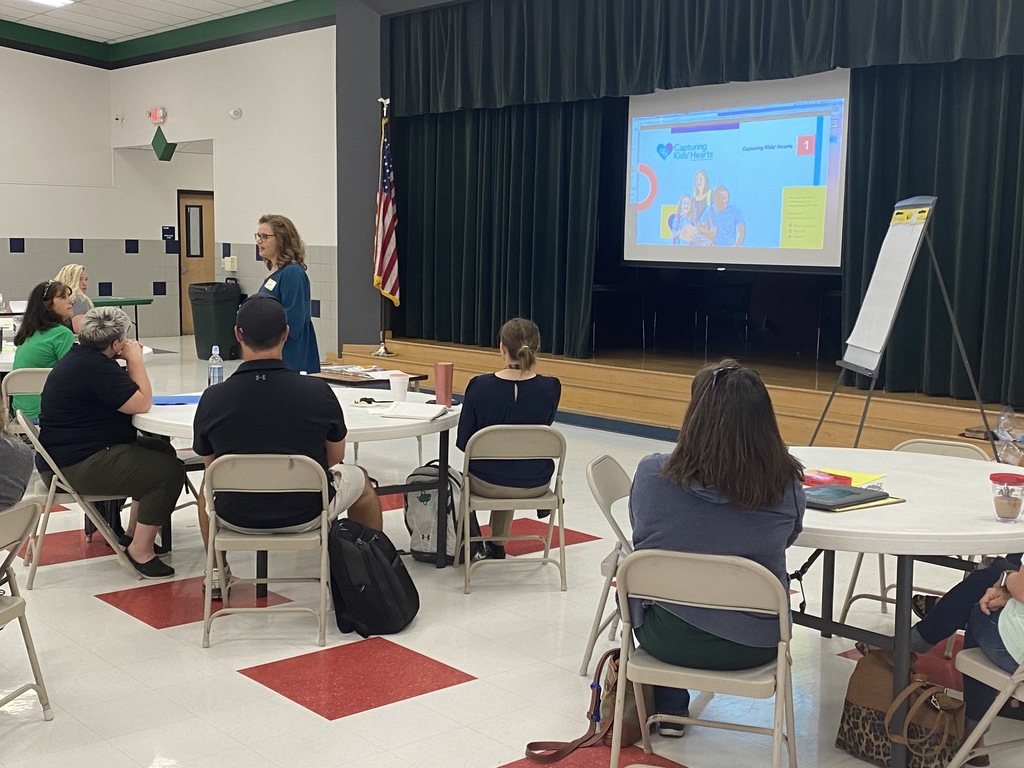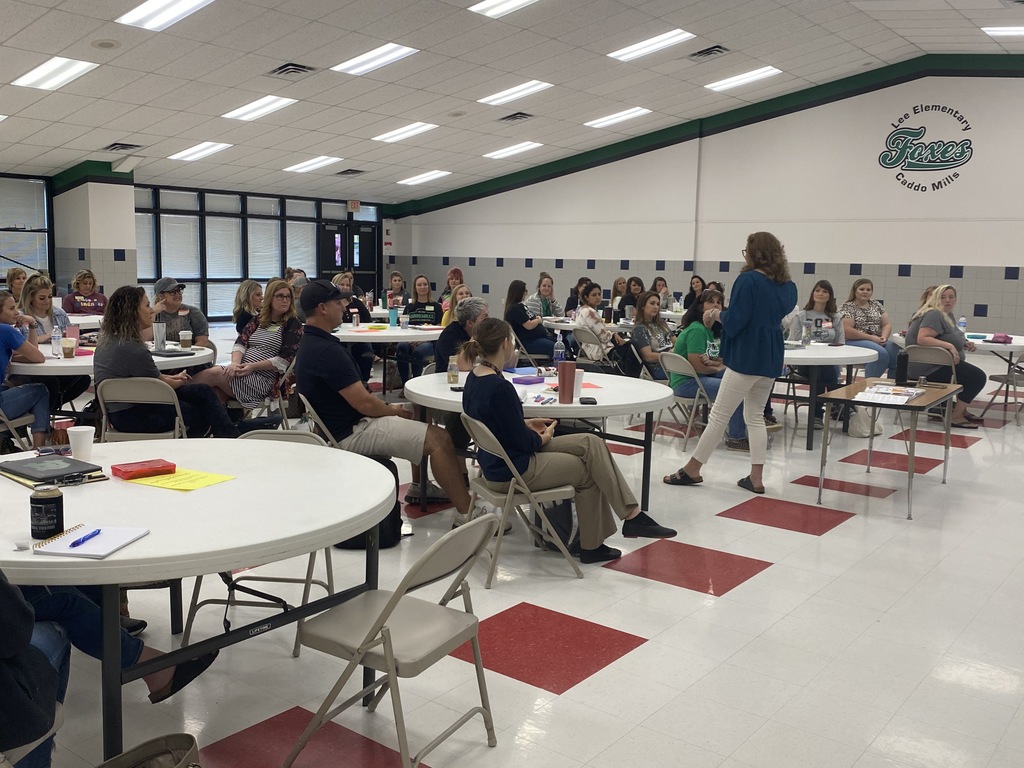 Congratulations to our District Teachers of the Year! Ms. Karen Roberts - Lee Elementary Ms. Shanon Hamilton - Caddo Mills Middle School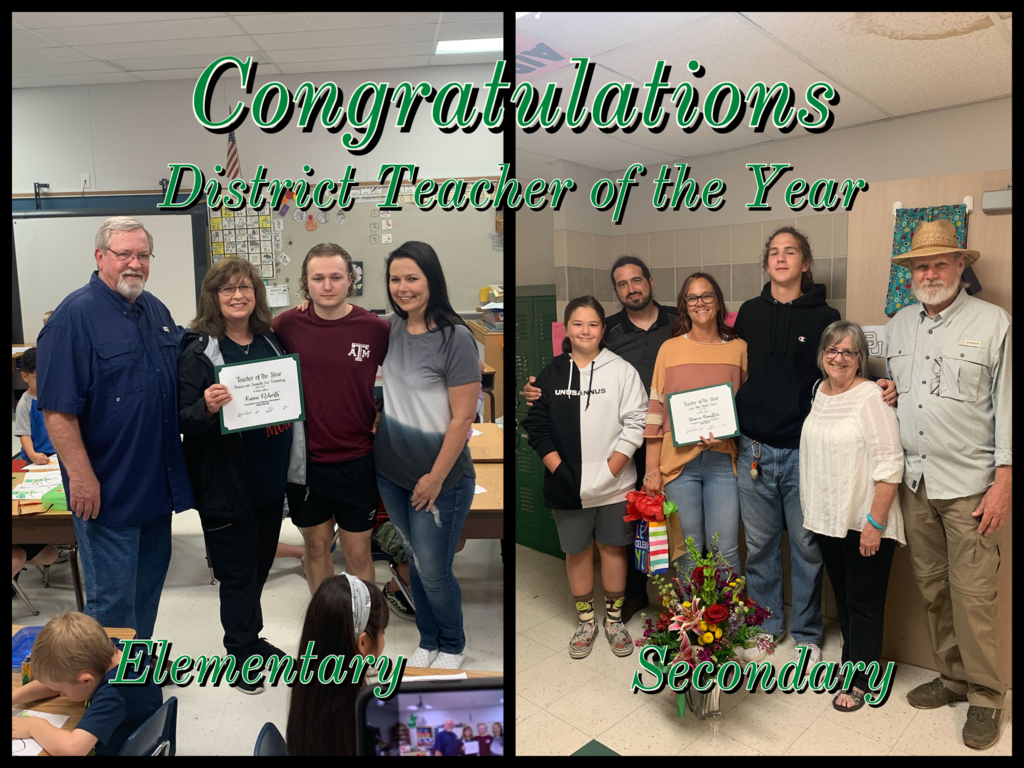 The CMISD Pfizer Vaccine Clinic is scheduled for May 26th, 2021 from 12:30 p.m. - 5 p.m. Please click the below link to schedule your appointment time. This is for the 2nd dose of the Pfizer COVID-19 vaccine. In the event you are in need of the 1st dose, you will be able to utilize this clinic as well. As a reminder, everyone 12 years of age and older is eligible to receive a COVID-19 vaccine. You must register to receive your vaccine on May 26th. The location of the clinic: 100 Fox Lane, Caddo Mills, Texas 75135 (different location from the last clinic). Click and/or copy/paste the link to register. Select 'Book vaccine appointment time'
https://mavenir.xbotapps.com/client/?botid=3791b3b9-75f5-4e52-8934-5c199750c784
Reminder: You must bring your vaccine card.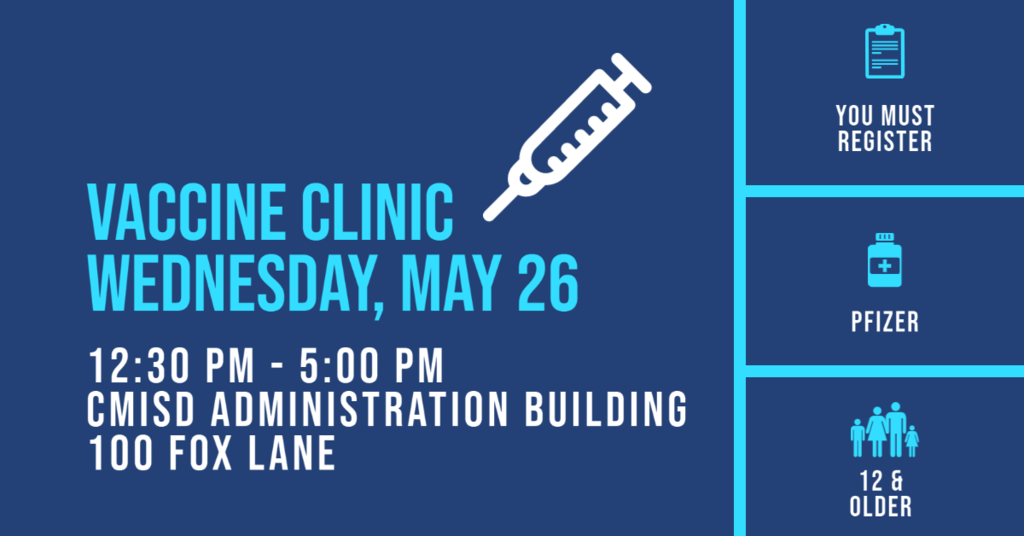 CMISD celebrated the retirement of bus driver Tim Marshburn today. Tim was affectionately referred to as "THE LEGEND." He has served CMISD admirably for years and we are thankful for his contributions. He will be sorely missed and tough to replace. Happy retirement Tim!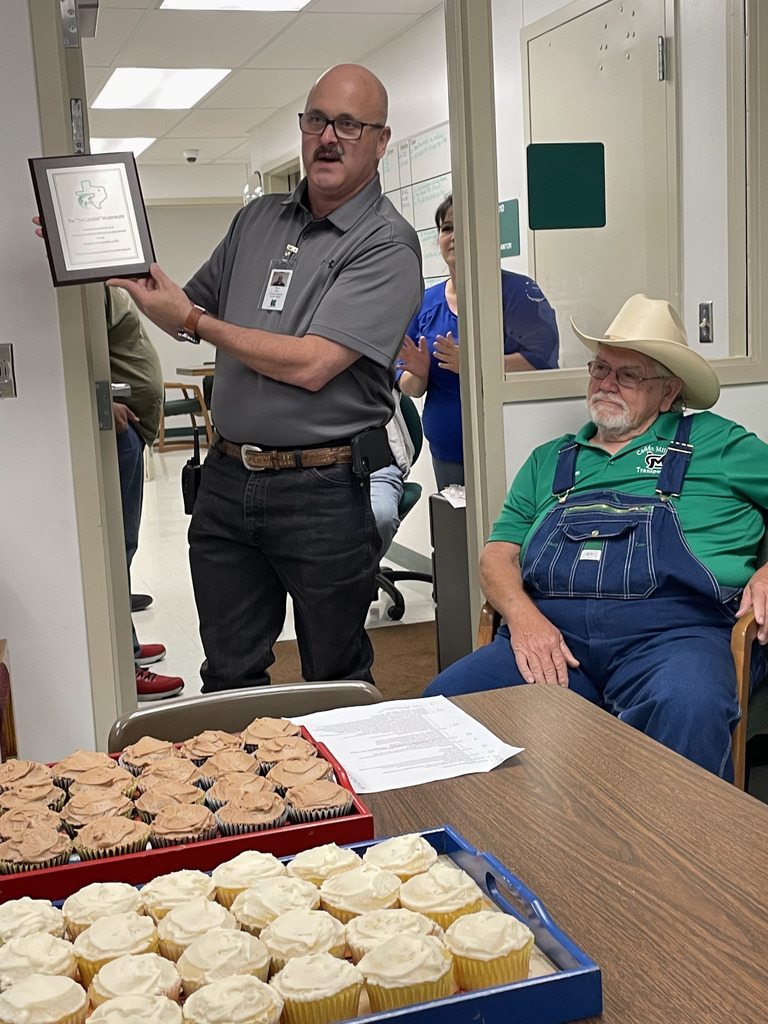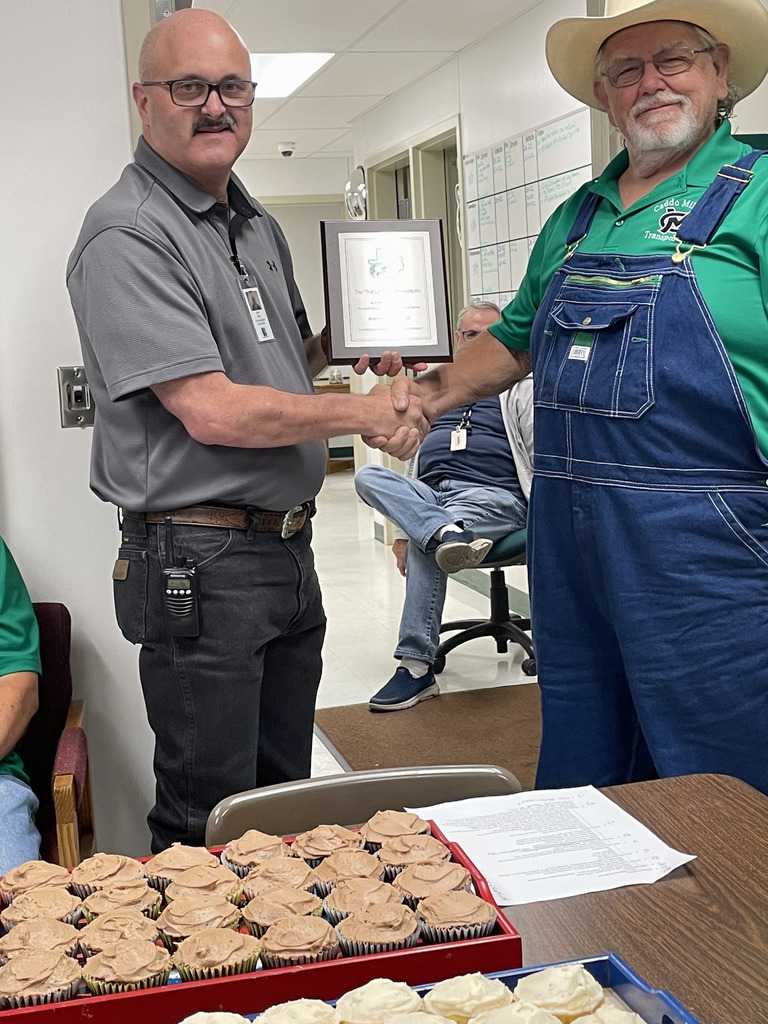 Congratulations to the Caddo Mills ISD Employees of the Year! Shannon Smith of Lee, Michael Madsen of Griffis, Robin Summers of HS, and Jennifer Helms of MS (not pictured) were recognized tonight at the Board Meeting.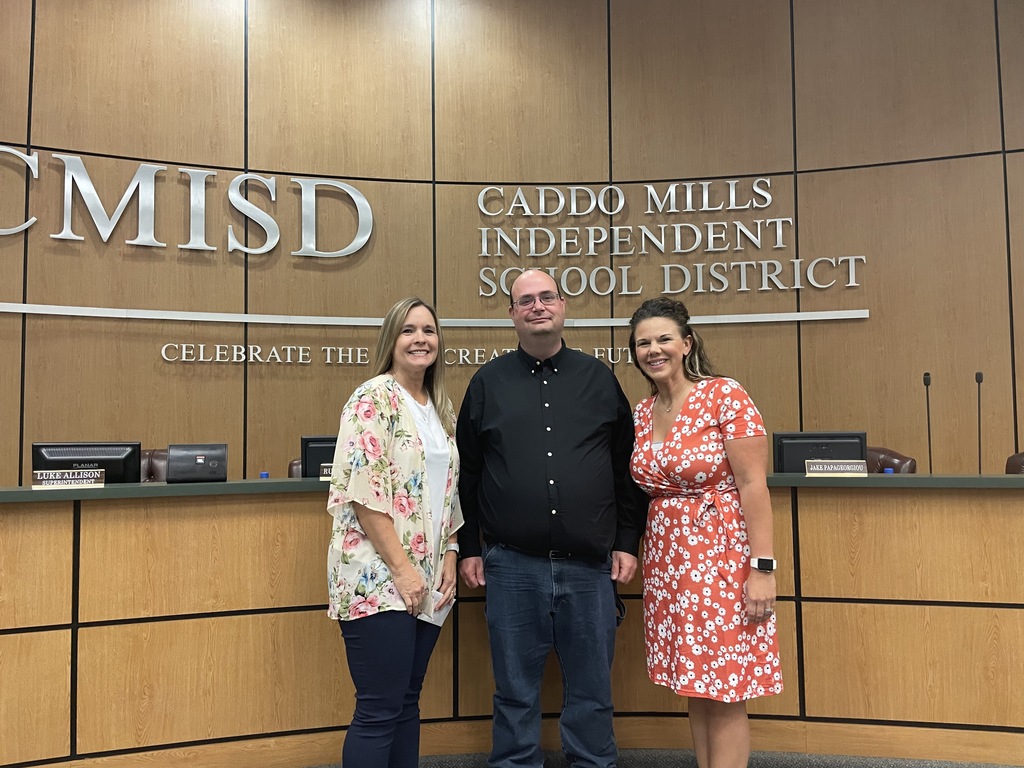 The Caddo Mills ISD Teachers of the Year were recognized tonight at the Board Meeting. Congratulations to Karen Roberts of Lee, Nikki McDaniel of Griffis, Shanon Hamilton of MS, and Jason Thomason of HS for this accomplishment!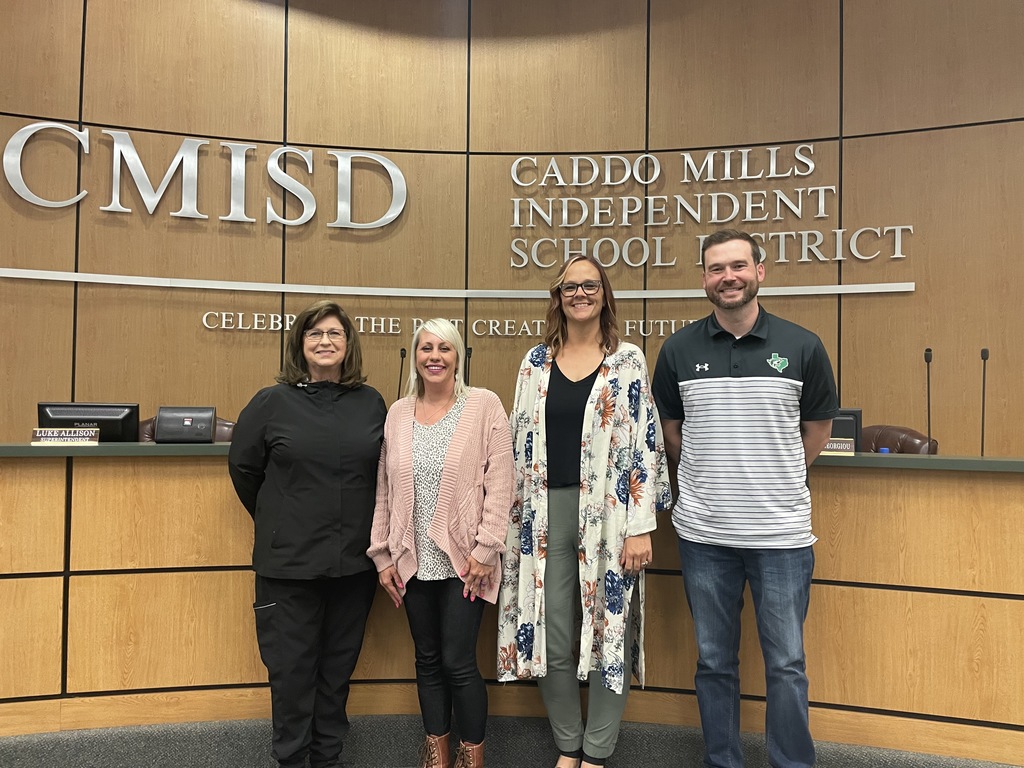 Today is National School Nurse Day. We are thankful and grateful for our AMAZING nurses. Thank you to Ms. Milton, Ms. Litchfield, Ms. Smith & Ms. Pryor. We 💚 you!

New Board Members Klint Rybicki and Mark Sweeney took their Oath of Office this morning. We thank these fine men for their servant leadership and commitment to our students and community.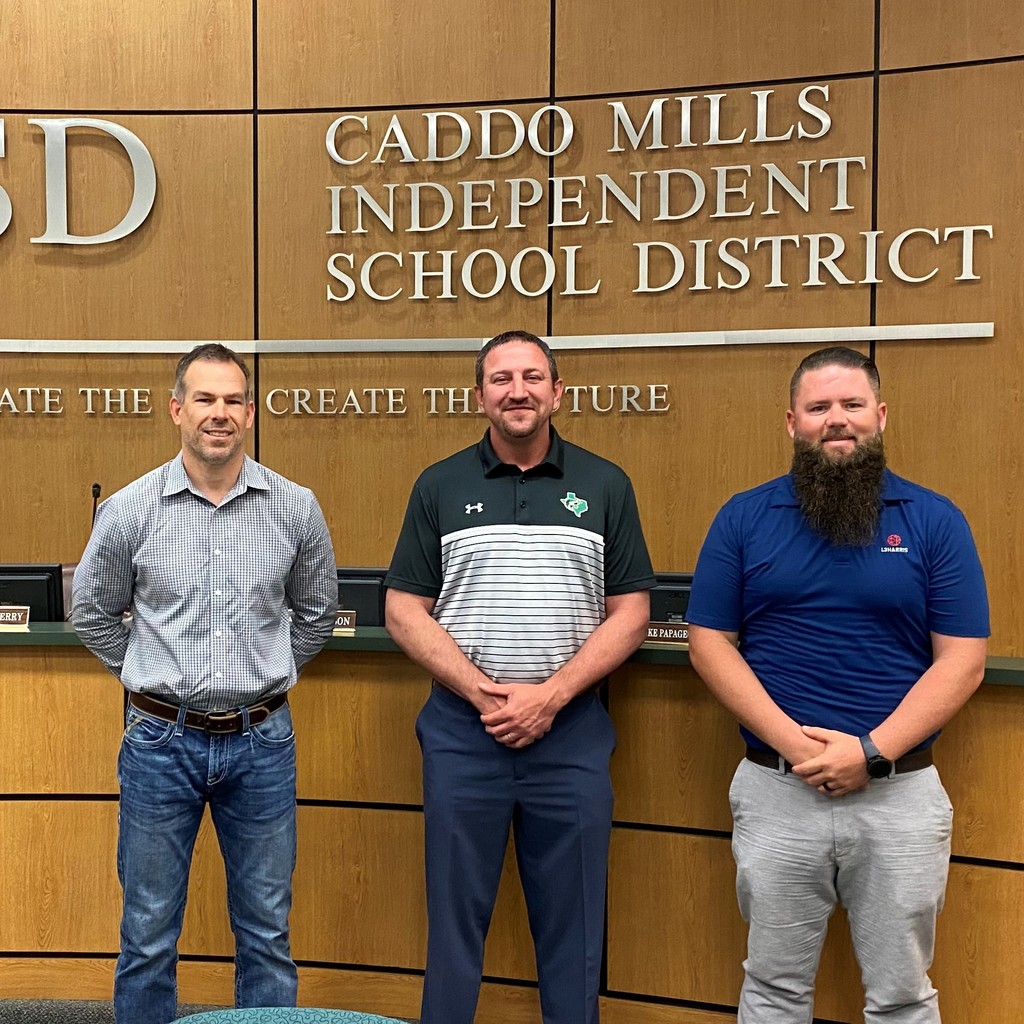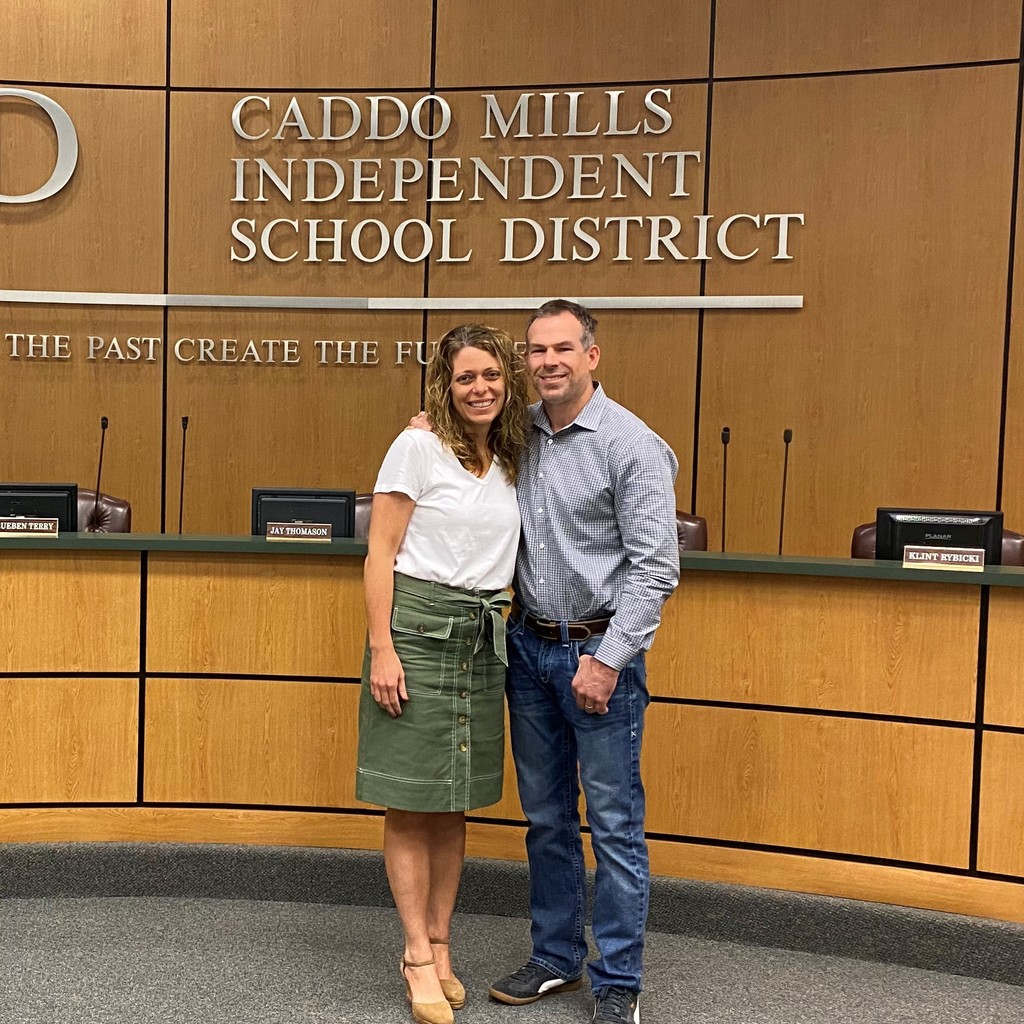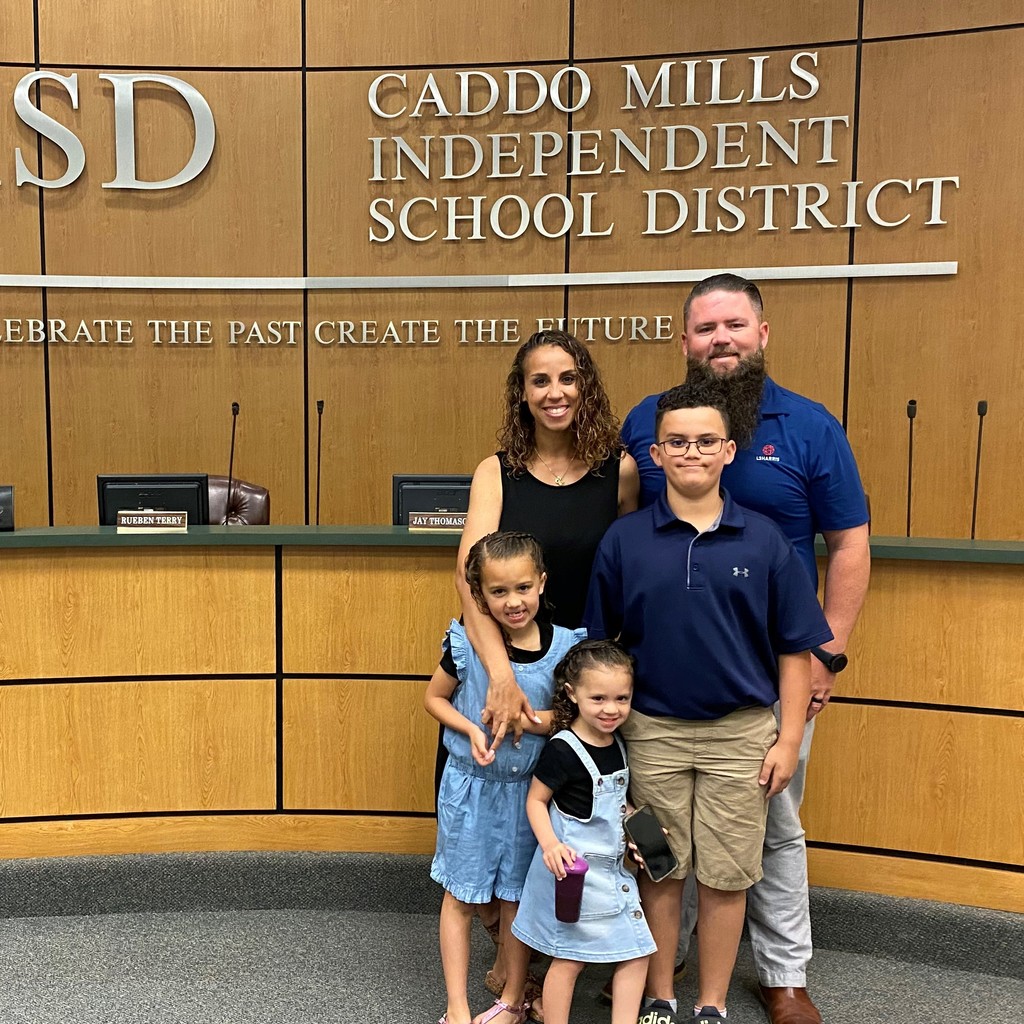 Happy Teacher Appreciation Week, Caddo Mills ISD teachers! You go above and beyond every day for students!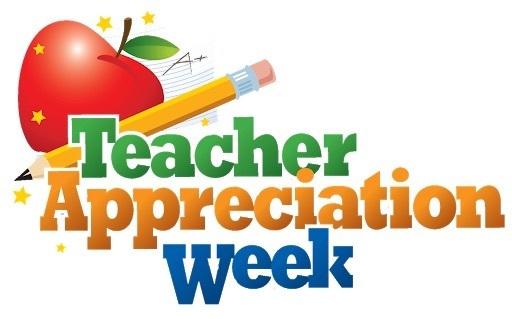 Caddo Mills AG Mechanics teams showed projects at the Hunt County Fair.

FFA will be hosting their drive thru pet vaccination clinic May 15th from 3:00-5:00 in the middle school parking lot

Join the Caddo Mills FFA at the upcoming FFA banquet.

🚨 Attention Caddo Mills Community 🚨 COVID-19 Pfizer 1st dose Vaccine Drive-through Clinic Ed Locker Stadium May 5th, 2021 12 pm - 5:30 pm Sign-up by Monday, May 3rd:
https://forms.gle/gBYVGht9UT924Vqj8