Support you CMHS BETA Club tonight at Panera in Greenville! See the flyer for details. This helps with their state convention.

Big Chili Cook Off at CMIS today! Thanks to our local businesses who judged! Scott Hunt - Scott's Custom Cabinets & Homes Savannah Bur - State Farm John Verity - Farmers Insurance Bayli Parr & Kayleigh Parker - Momgents Remax Micah Hammack - Freedom GMC Amy Goodman - Caddo Creamery Klint Rybicki - Twilight Coffee Lori Howell - Hometown Group Trish Perry - Caddo Dental Liz Helms - Caddo Dental Jamie Holton - Mills Mercantile First Place - Bobbi Allison Second Place - Jennifer Helms Third Place - Lauren Bryant On January 14th, Mrs. Allison will make her chili at Caddo Creamery and all proceeds will be donated back to Caddo Mills Intermediate School.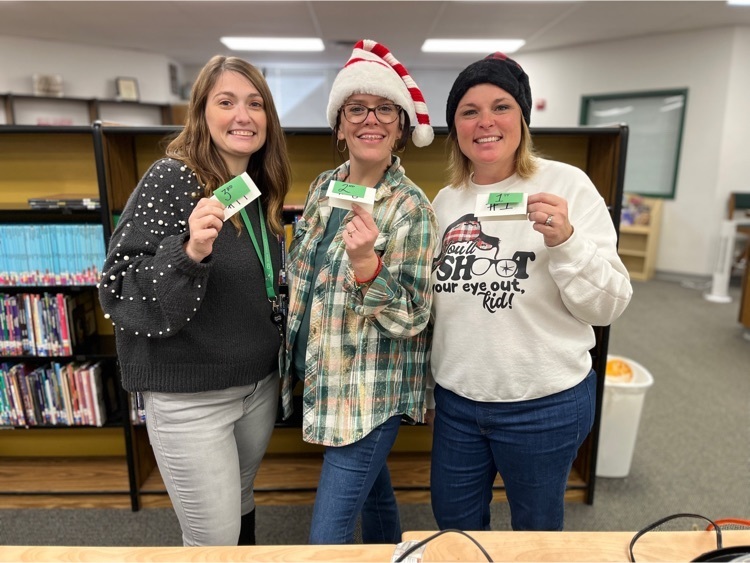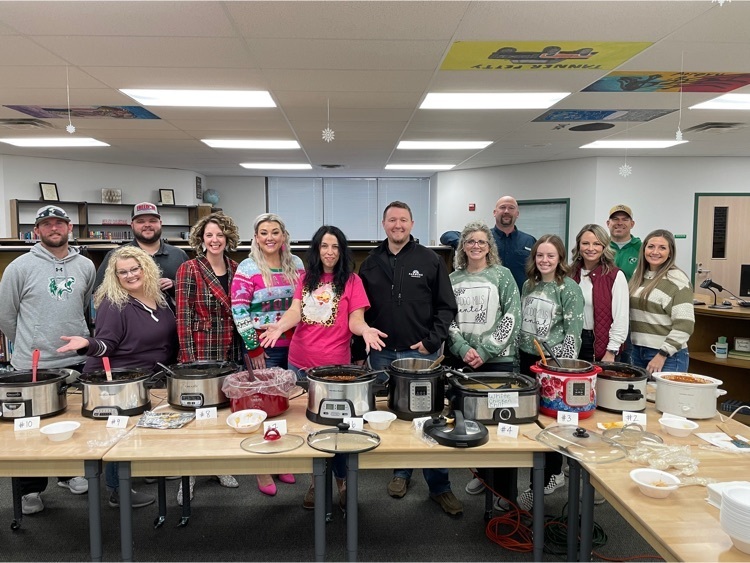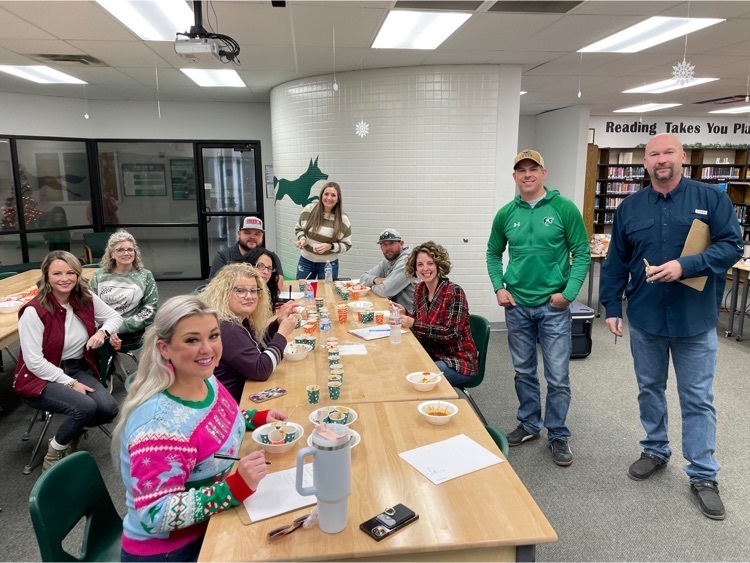 We value your input as we prepare for the future of CMISD. Please take time to read the updates and complete the survey in order to help us plan. Thank you.
https://www.smore.com/1jpnb

Students will release early on Friday, December 16 for the Christmas Holiday. Classes will resume on January 4, 2023. Please see the dismissal schedule for additional information.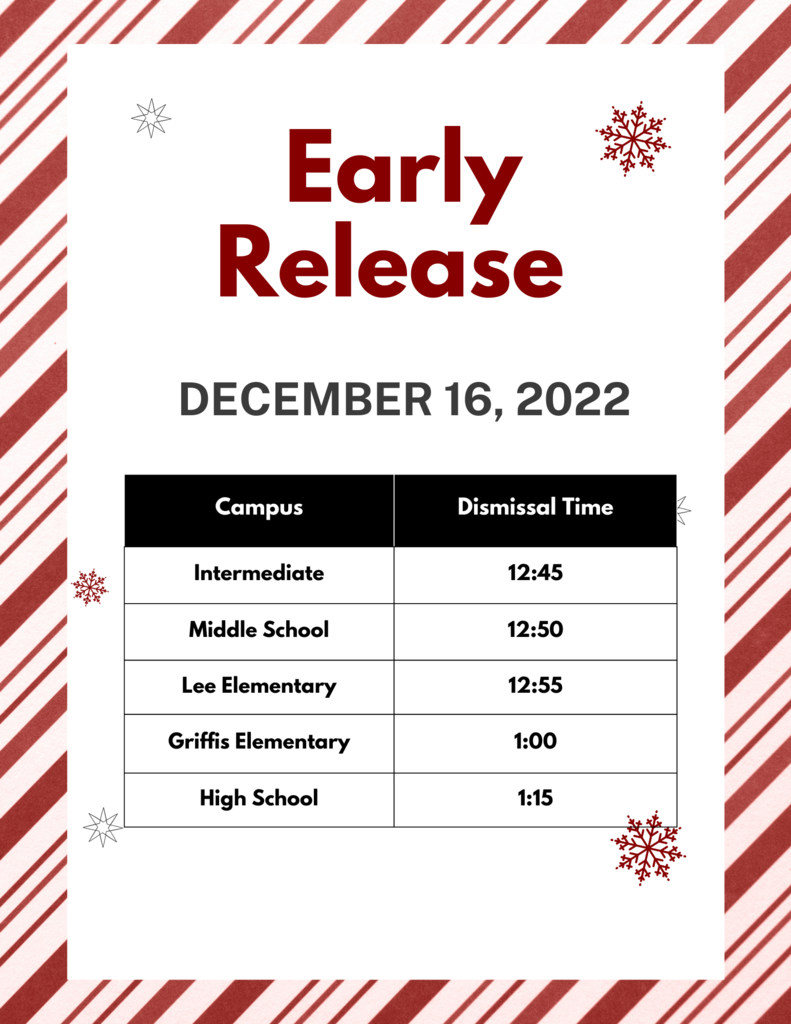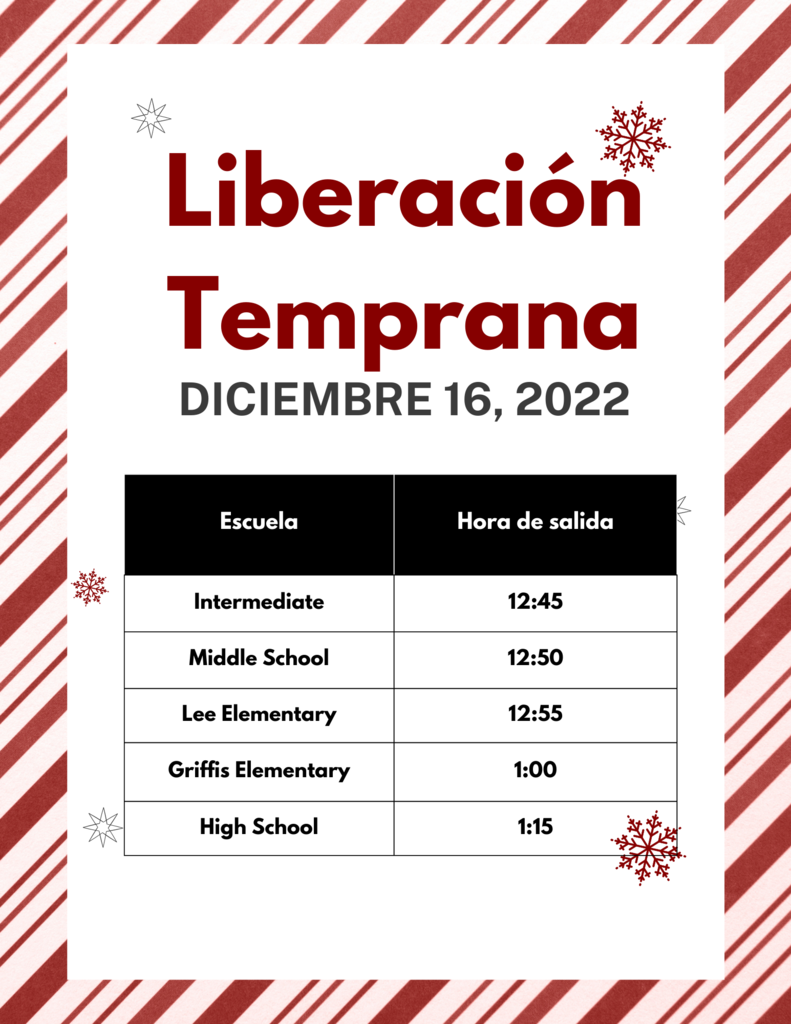 Our CMHS Student Entrepreneurs set up today at the vendor fair. Mamma Mia Makings and Rollin Like A Gypsy were representing CMISD well.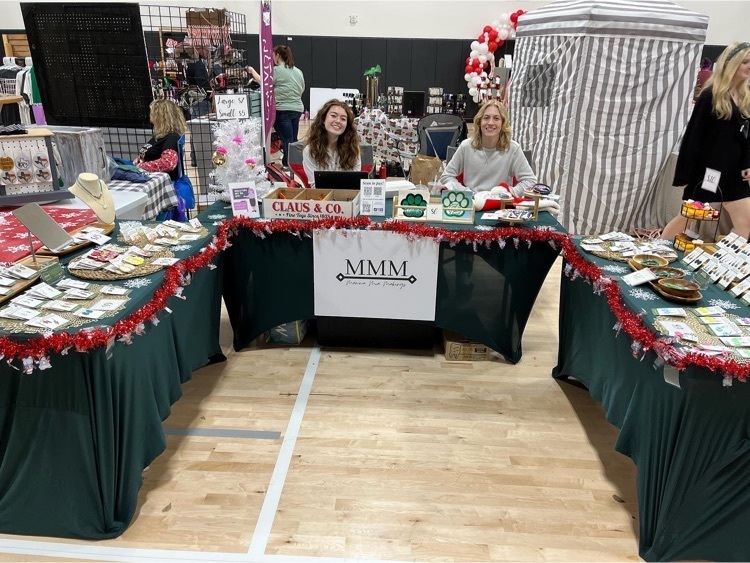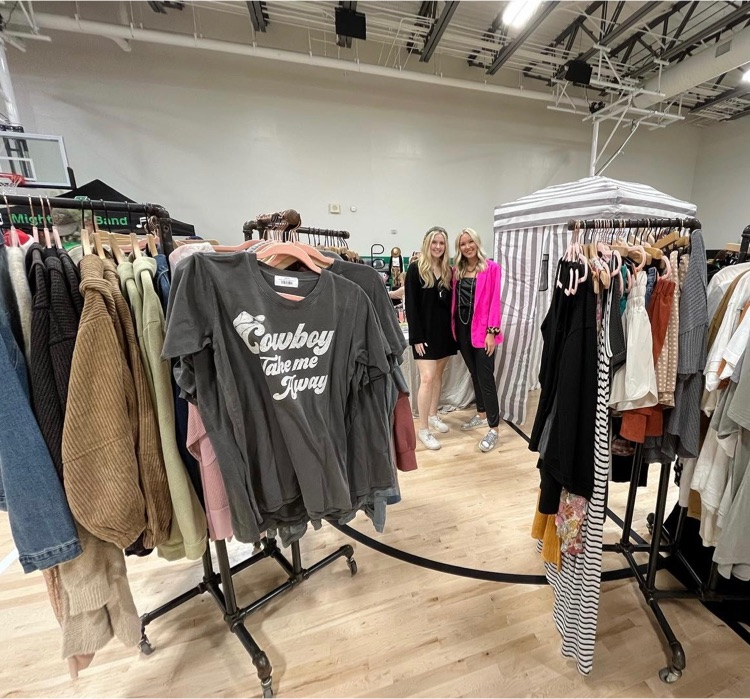 SHOPPING LOCAL! Join us until 4pm at CMHS!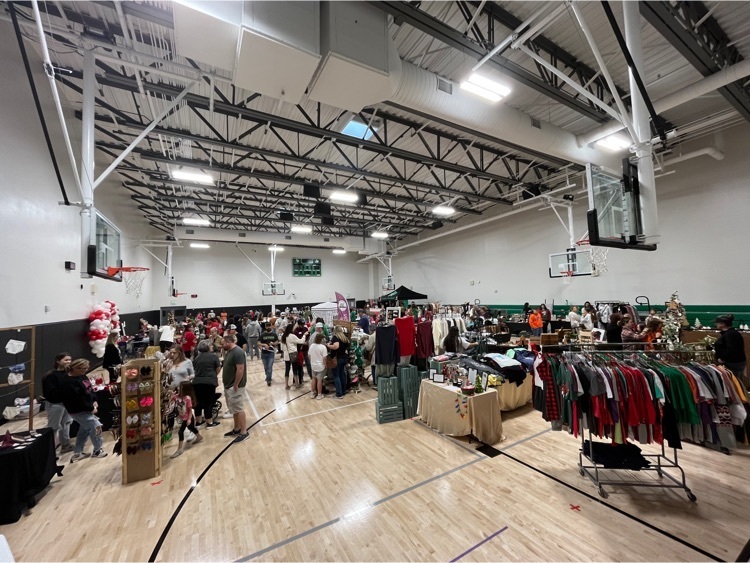 It's time!! Fiestas will have breakfast burritos staring at 8am. The vendors will be ready by 9am! Come spend your rainy day inside the auxiliary gym at CMHS shopping and supporting local businesses. Swing by behind or after your CMYSA games.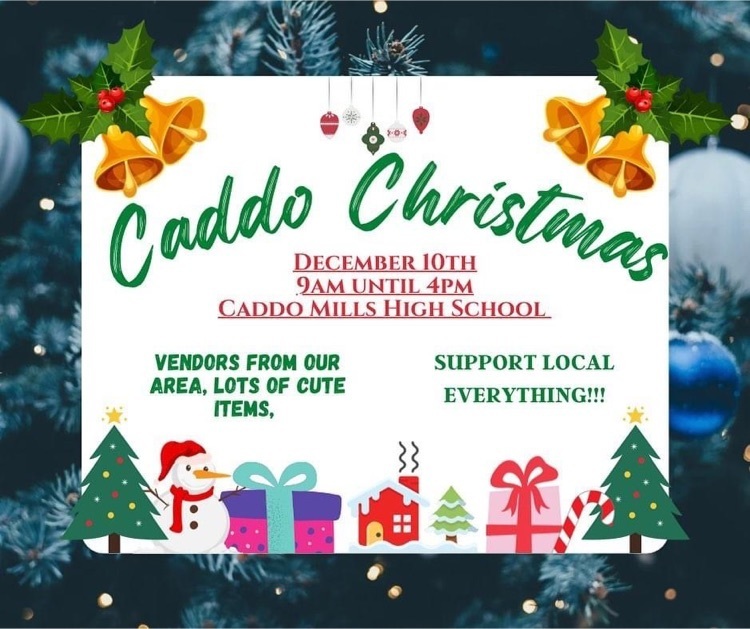 Parents and Community Members We value your input as we prepare for the future of CMISD. Please take time to read the updates and complete the survey in order to help us plan. Thank you. Click the link below:
https://www.smore.com/1jpnb-caddo-mills-isd

Fiestas will have breakfast tacos and lunch. Twilight will serve coffee all day. Lots of great vendors for shopping! CMHS practice gym in the back of the school. Support local!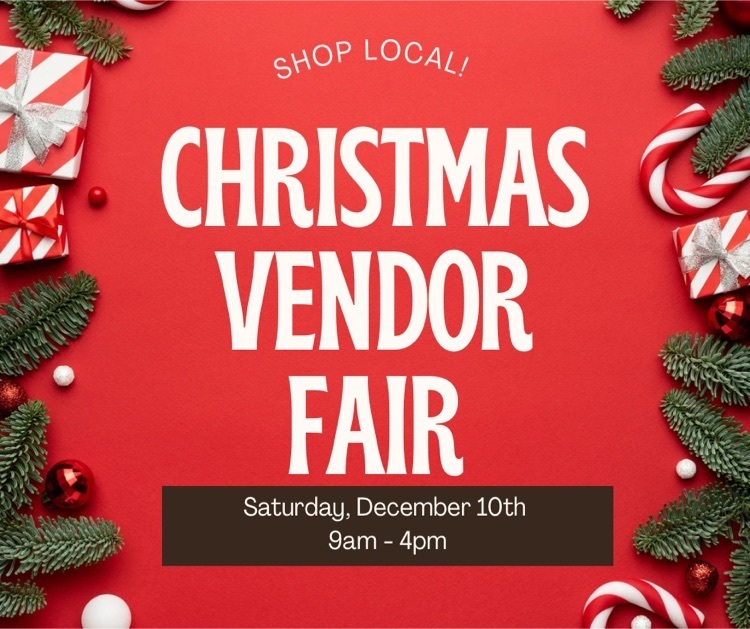 Did you know our CMISD Education Foundation just gave our teachers over $80,000 in classroom grants? How? Through the support of our community and local businesses. Saturday is your chance to shop local in one place at CMHS! Wooden Christmas trees, cute clothes, Fox wear, jewelry, Twilight Coffee, Fiestas Mexican Restaurant, home decor, and so much more! Enter through the side closest to the ag building at CMHS. We will be set up in the auxiliary gym from 9am until 4pm. Come out and support those who support our schools!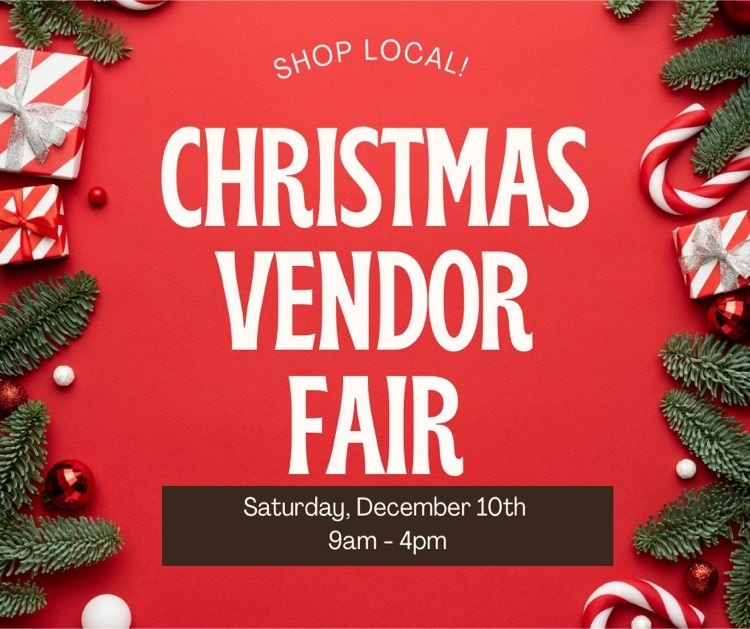 Mills Mercantile is setting up a Bling Bar at each campus before the Christmas break. Every teacher gets to choose a piece of FREE jewelry! This is why we support our local businesses, because they support our schools. Thanks Mills Mercantile for spreading holiday cheer to our teachers!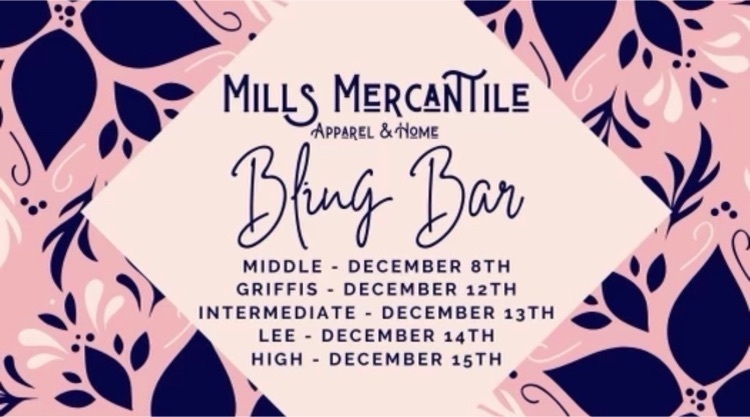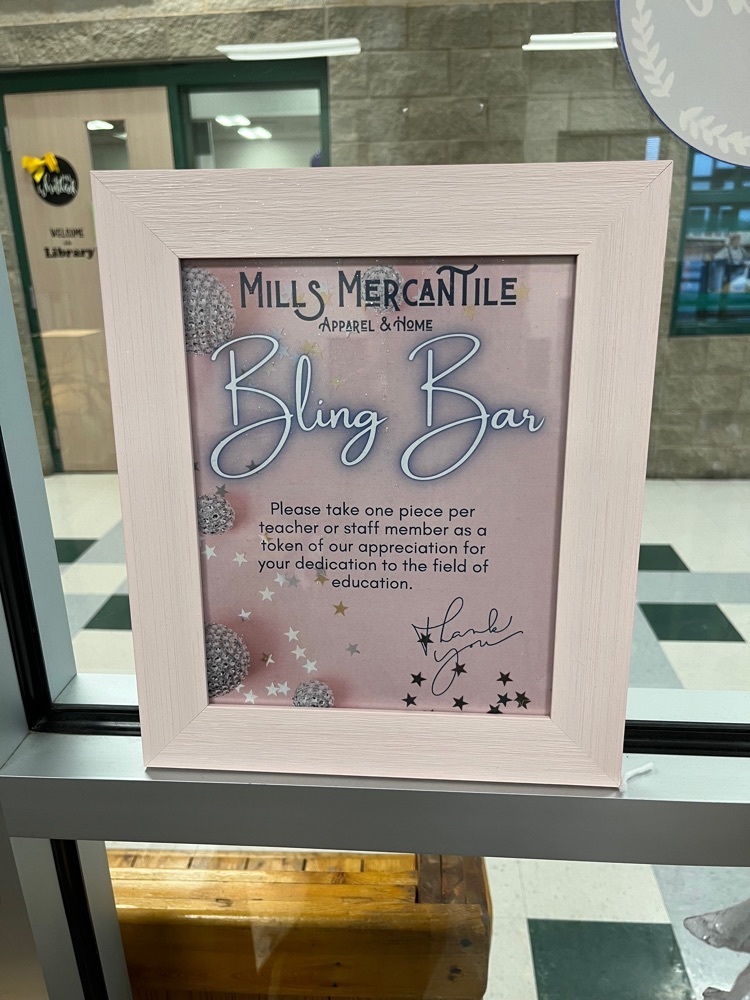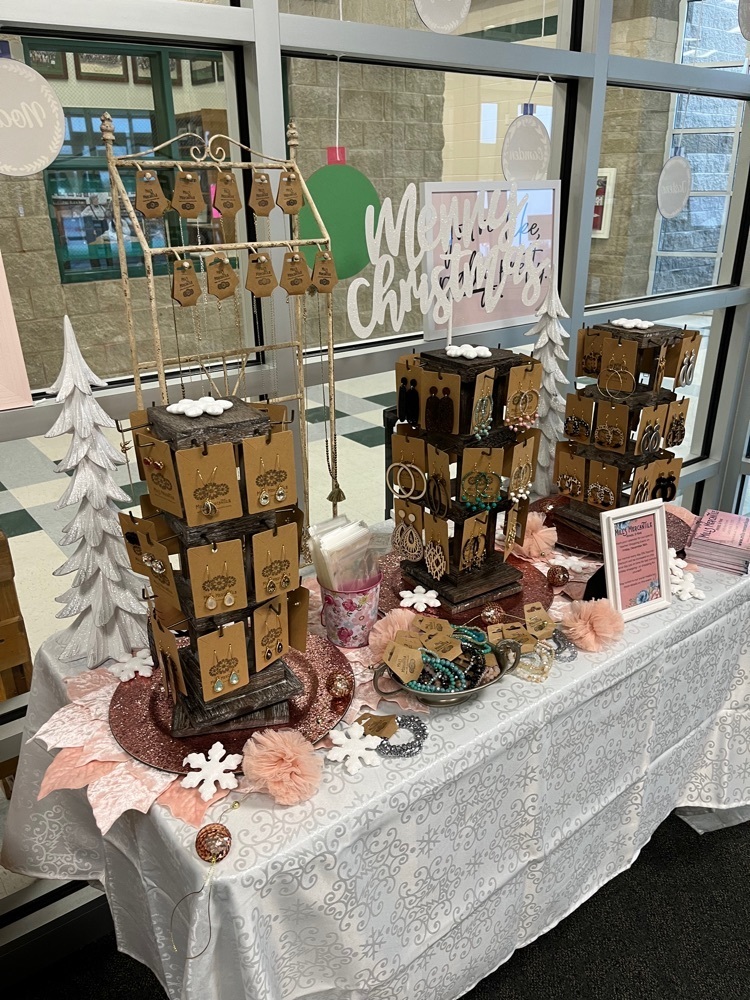 Thanks Southern Fox for making and donating our signs for the Christmas Vendor Fair with less than 24 hours notice!

If you own a local business or know someone who does, please make sure they scan the QR code and get on our email list. We share ways to get the businesses involved and recognized. Partner with CMISD and Shop Everything Local!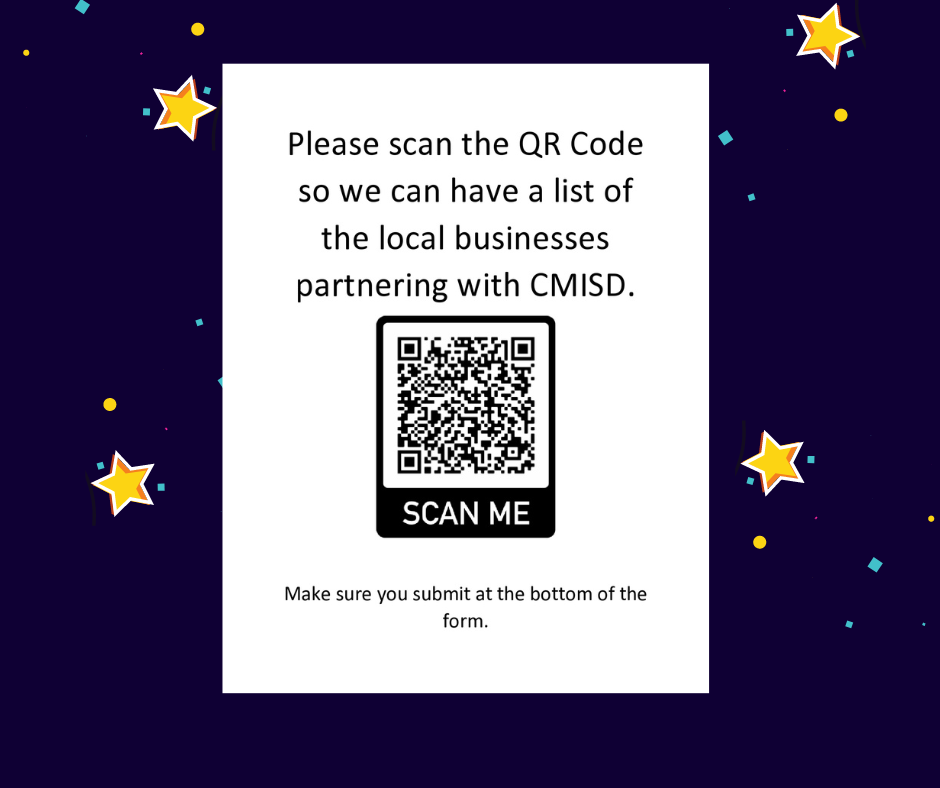 An 11-1 season does not happen without excellent coaches who are also great leaders for our young men. Congratulations to Coach Kodi Crane and his Staff for being selected District 6-4A Head Coach and Coaching Staff of the Year! #honorbound #UNCOMMON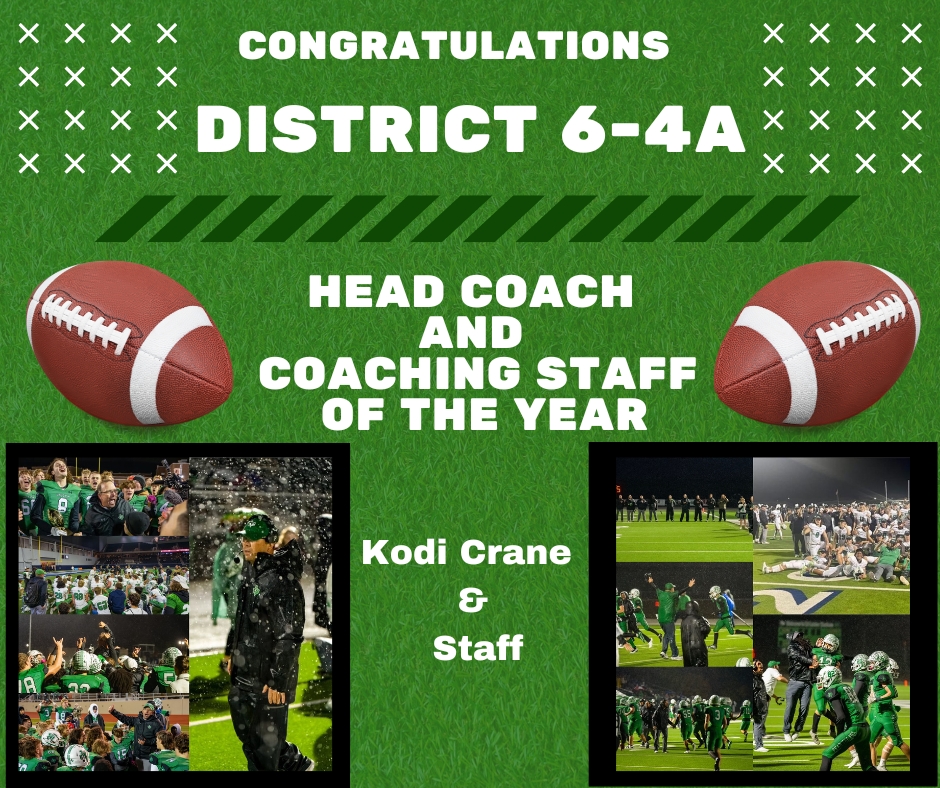 CMISD is partnering with our local businesses to host a Christmas Vendor Fair on Saturday, December 10th from 9:00am until 4:00pm in the auxiliary gym at the new high school. Tons of cute items will be offered, as well as Twilight Coffee and Fiestas Mexican Restaurant. Shop local and support the businesses who support our students. You can enter through the back of the high school.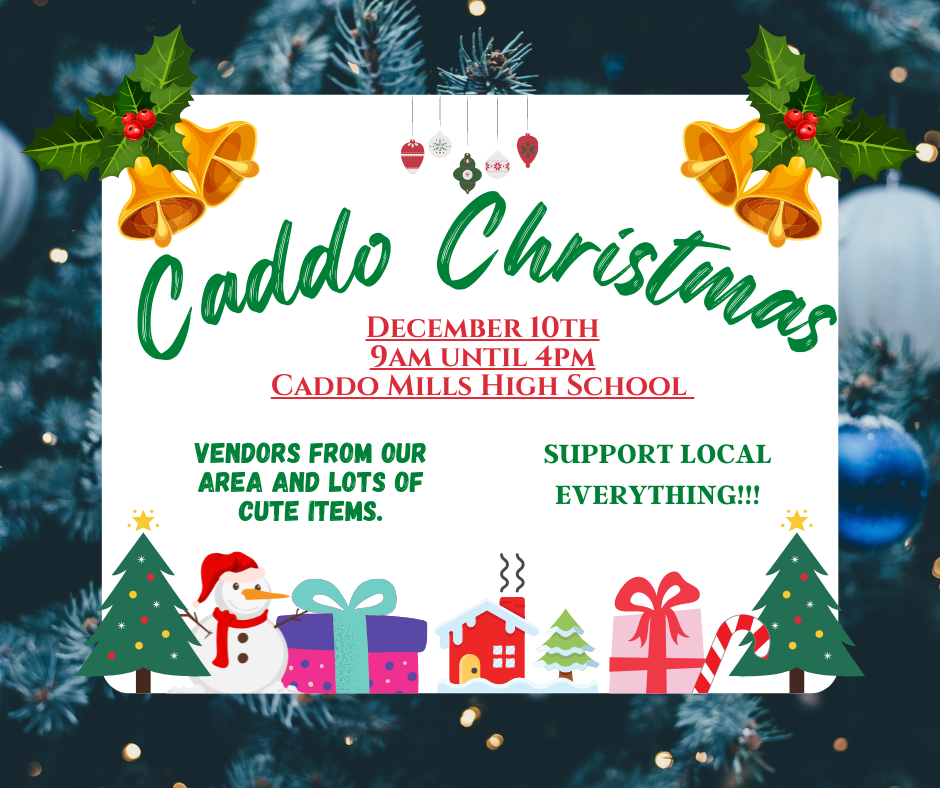 This Friday is an Early Release Day due to our Middle School UIL Academic Competition. Good luck to all students who will be participating. We know you and your coaches have worked hard! Please note that dismissal times are earlier than our typical early release days. Dismissal times for each campus are attached.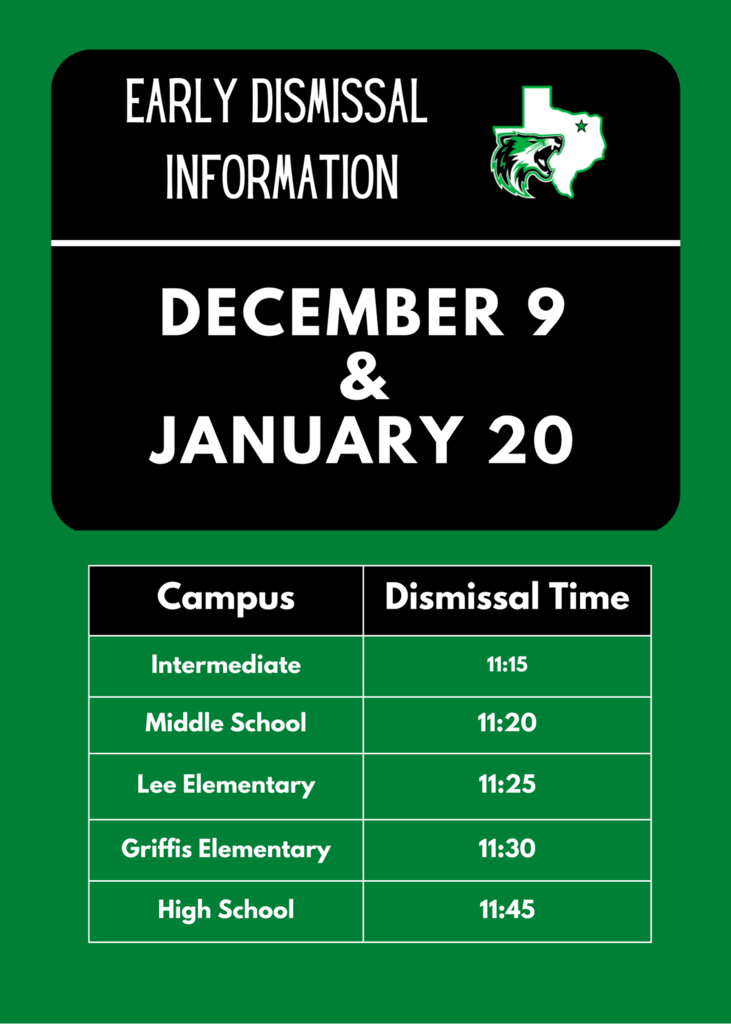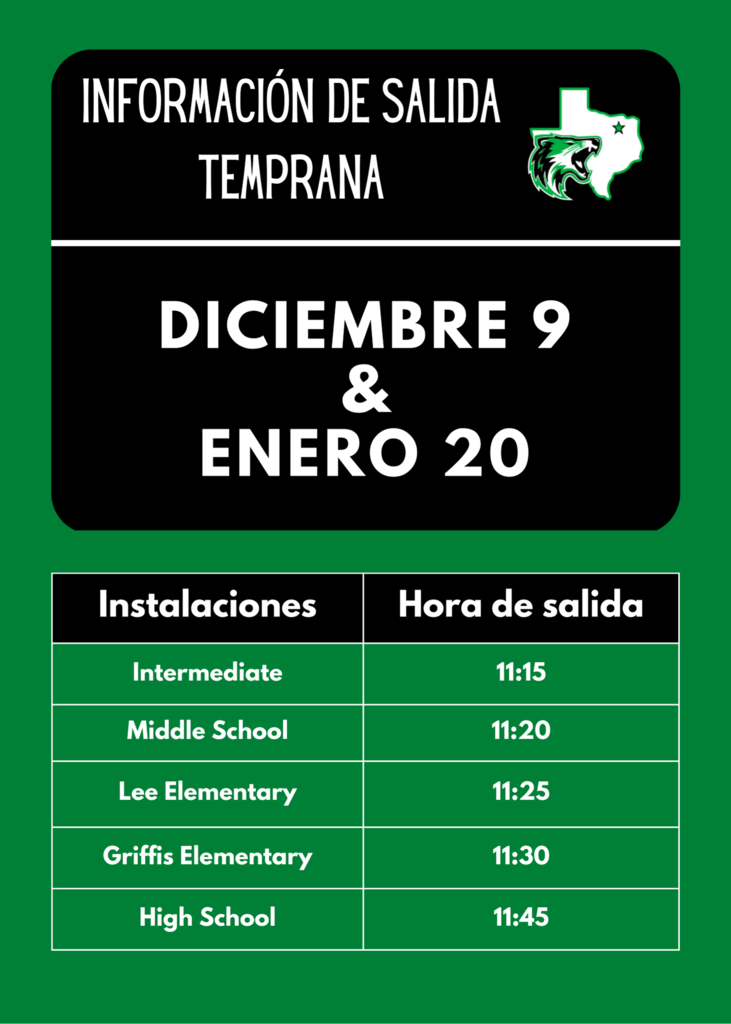 We have another student athlete nomination! Vote for Josh Ivey for 4A Kicker of the Year! Voting ends tomorrow so vote fast!
https://t.co/dsaQjIGLgS

Huge thanks to our local businesses who have partnered with our schools in the fall to make some great things happen. Shop local everything and support those who support our students. Thanks Caddo Mills Businesses!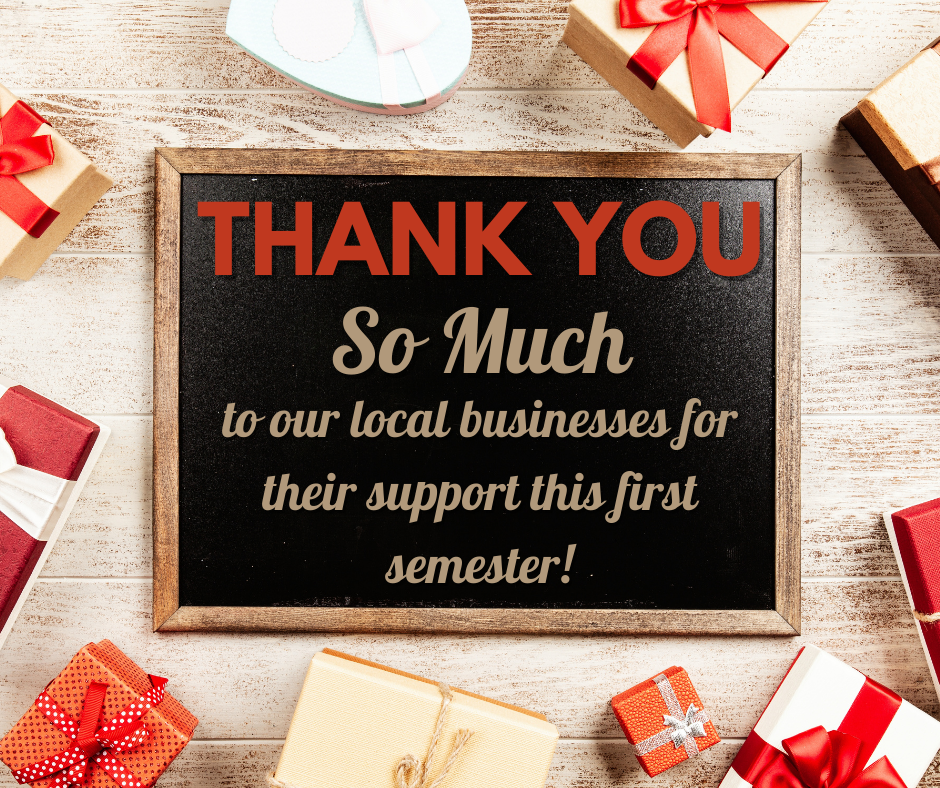 It's time to light the tree and our CMISD students will be performing. Join the city of Caddo Mills on Wednesday night.