Have a wonderful Thanksgiving. We will see you Monday, Nov. 28.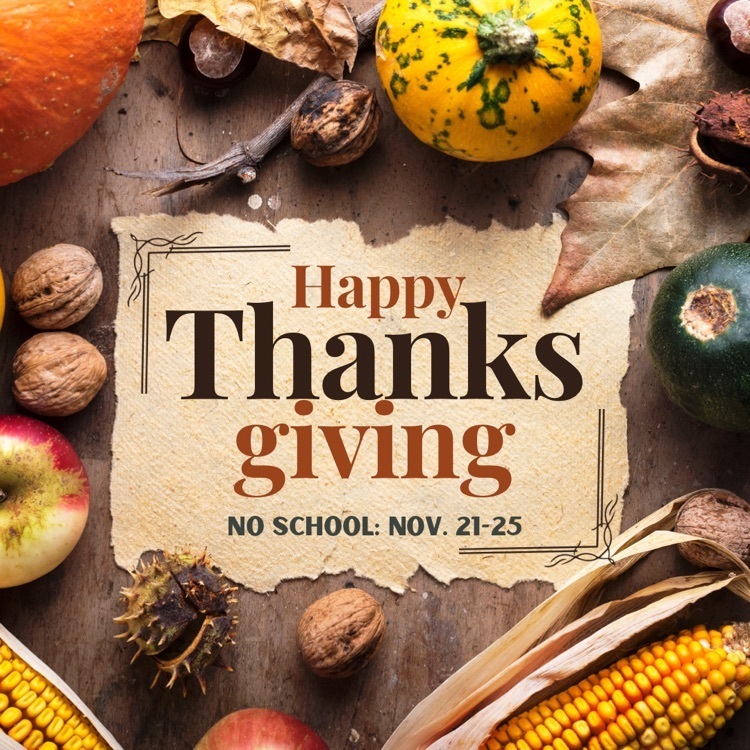 It's a great start to this High Five Friday! Thank you middle school basketball!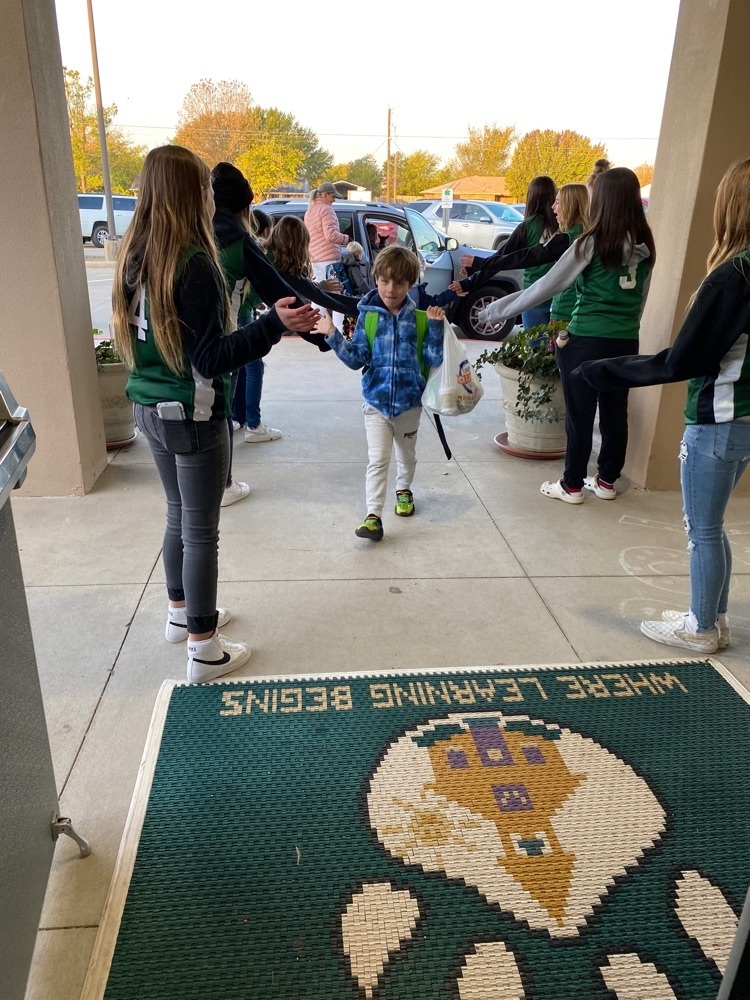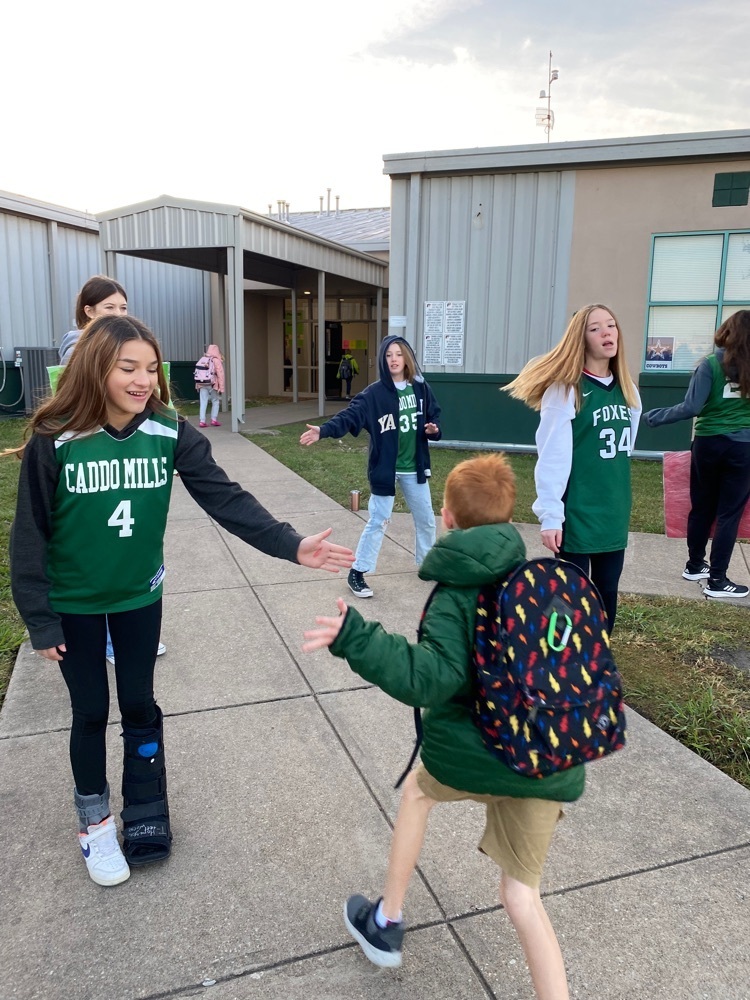 We had lots of turkeys trotting around this morning. Thank you for joining us! 🦃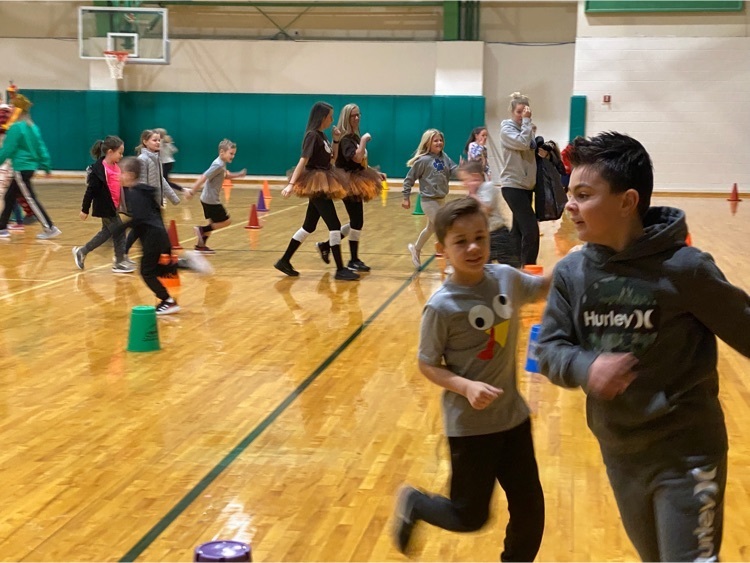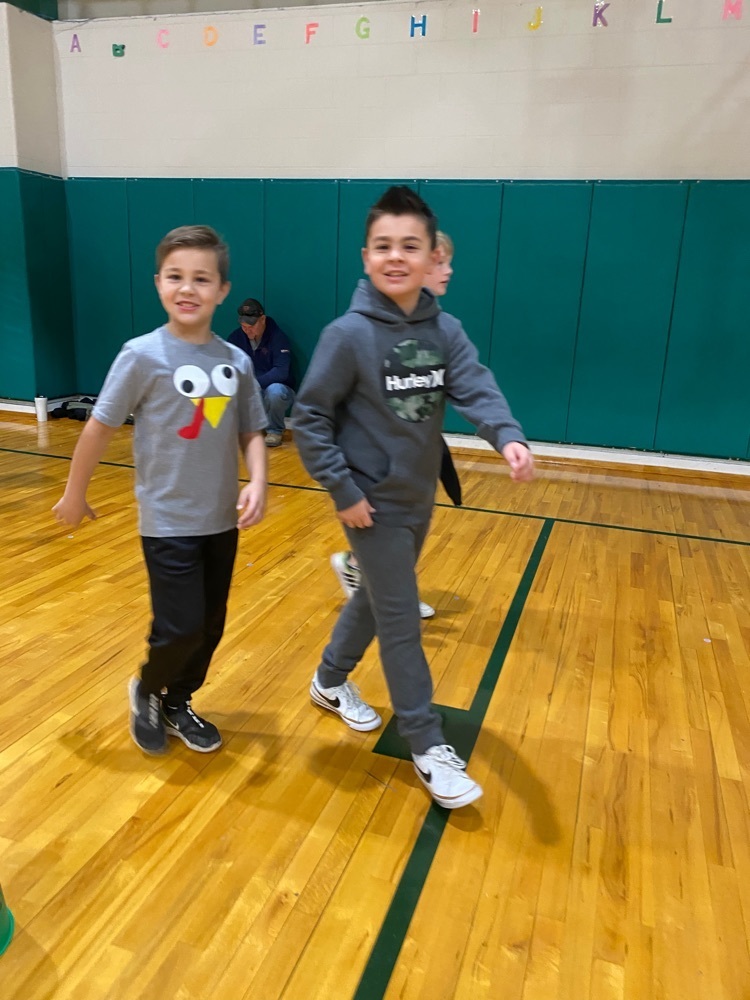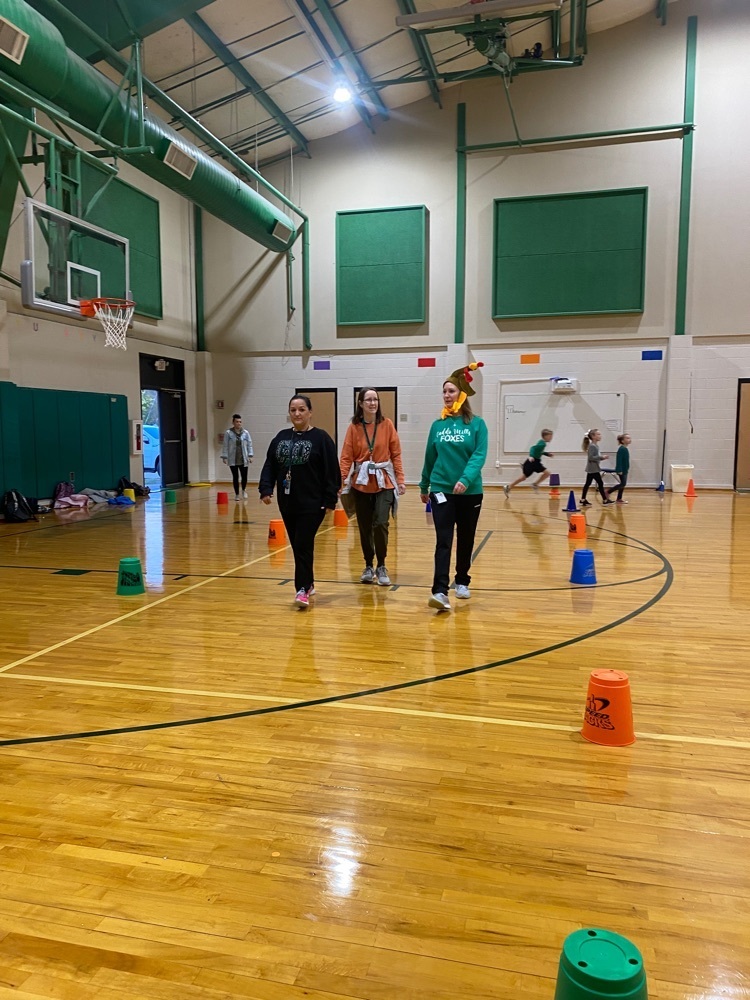 We had so much fun celebrating our Boosterthon success! The top earning class got to silly string their teacher, Mrs. Krodle. The top 6 earners got to pie their teachers in the face. The top two earners got to pie Mrs. Poteet and Mrs. Anderton in the face. Thank you parents and friends for supporting Lee Elementary. You raised over $20,000 to support students and staff. We can't do what we do with your support. Together we SHINE!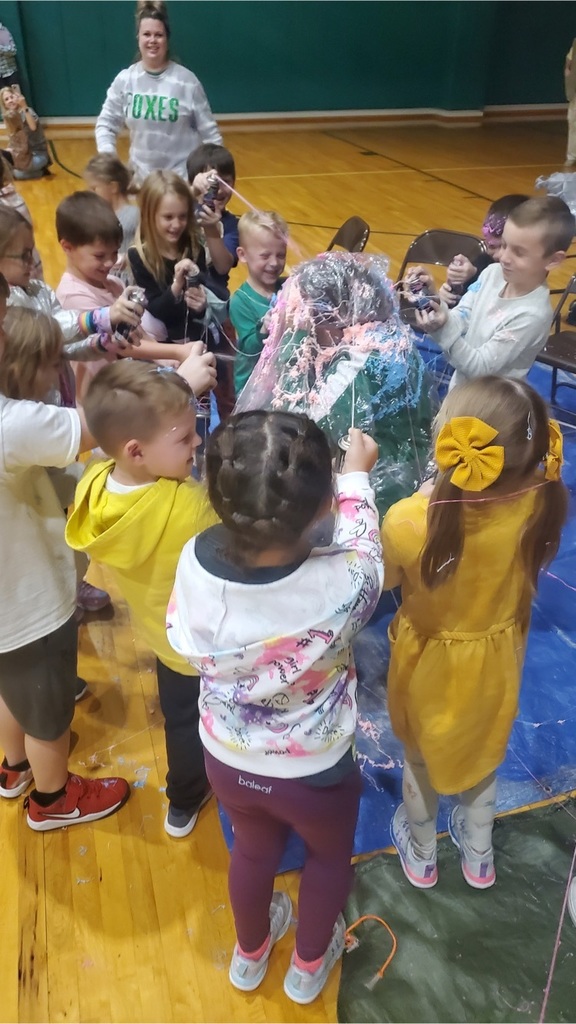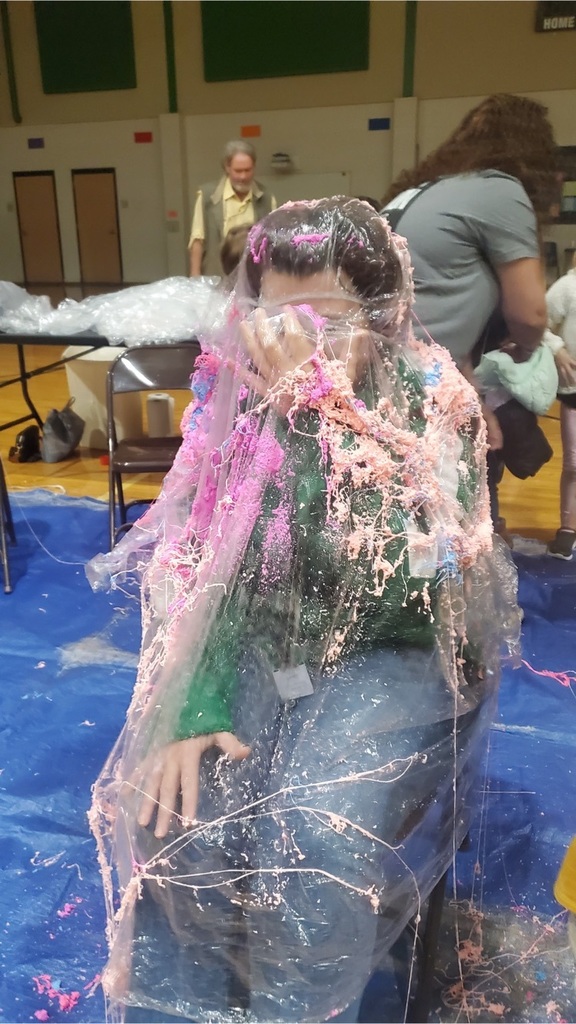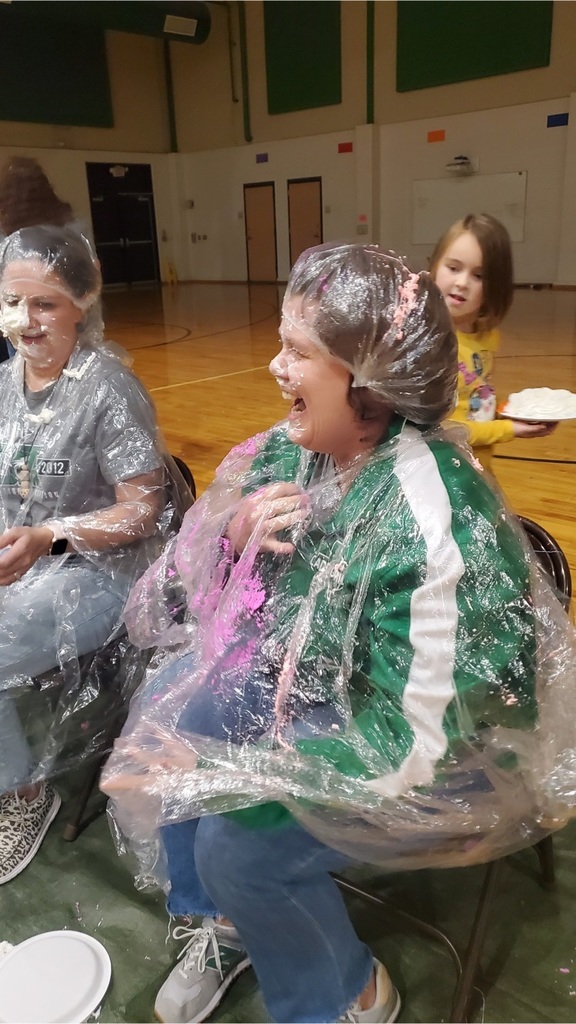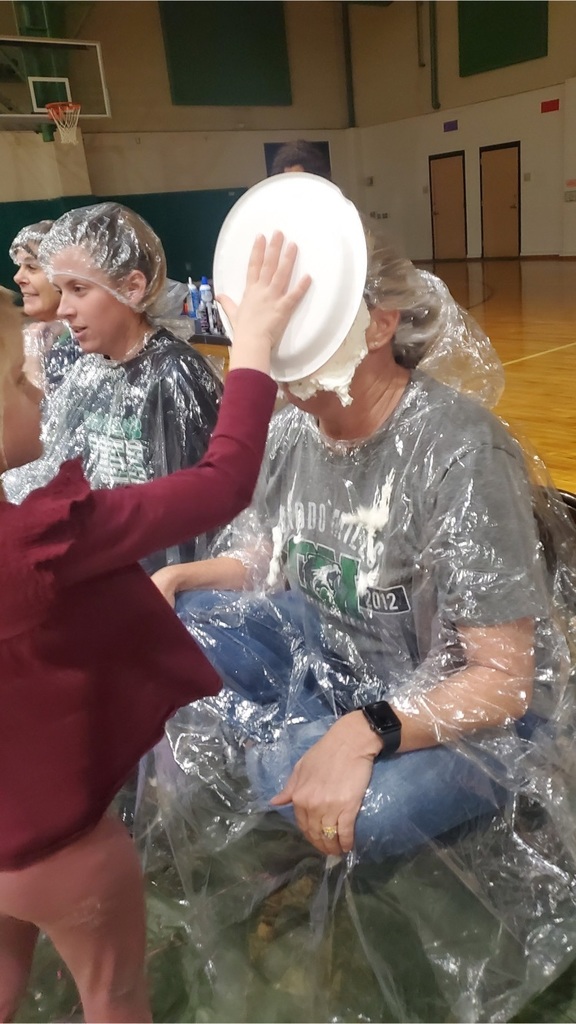 Mrs. Anderson and her third graders performed Thanksgiving Treasure last night and did a fantastic job! Happy Thanksgiving season!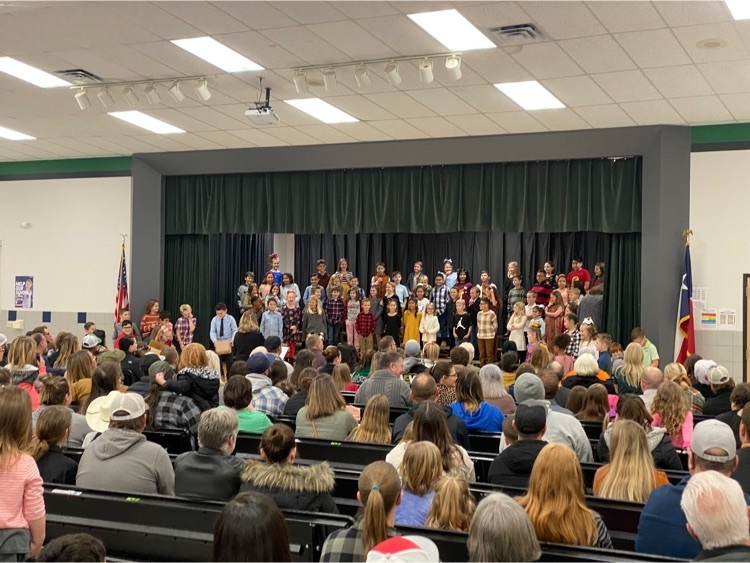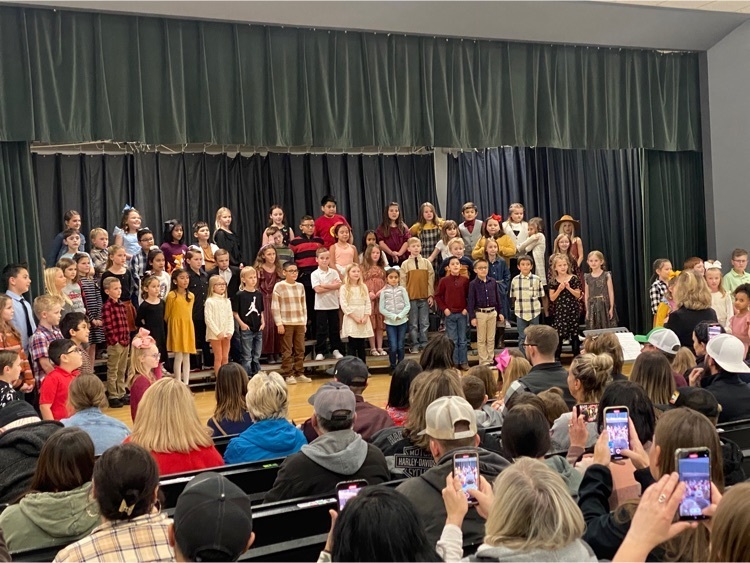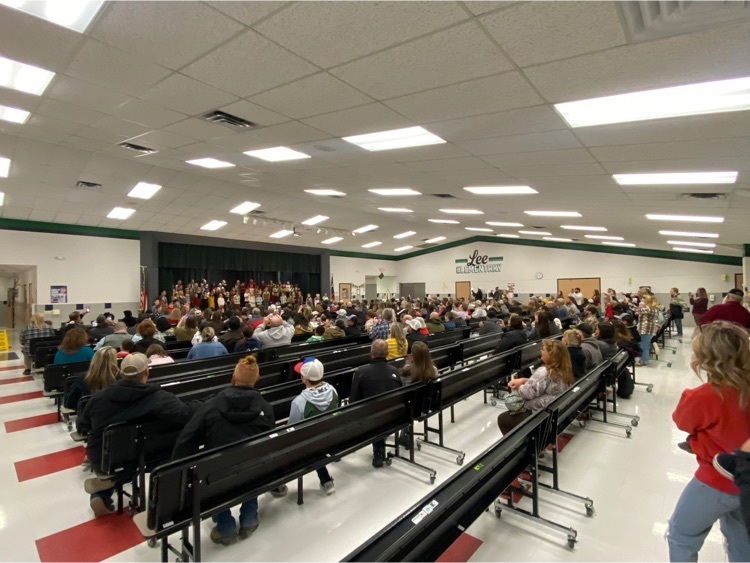 Congratulations Nicholas and Mr. Ronnie for being named the student and staff member of the month for November. You make Lee SHINE!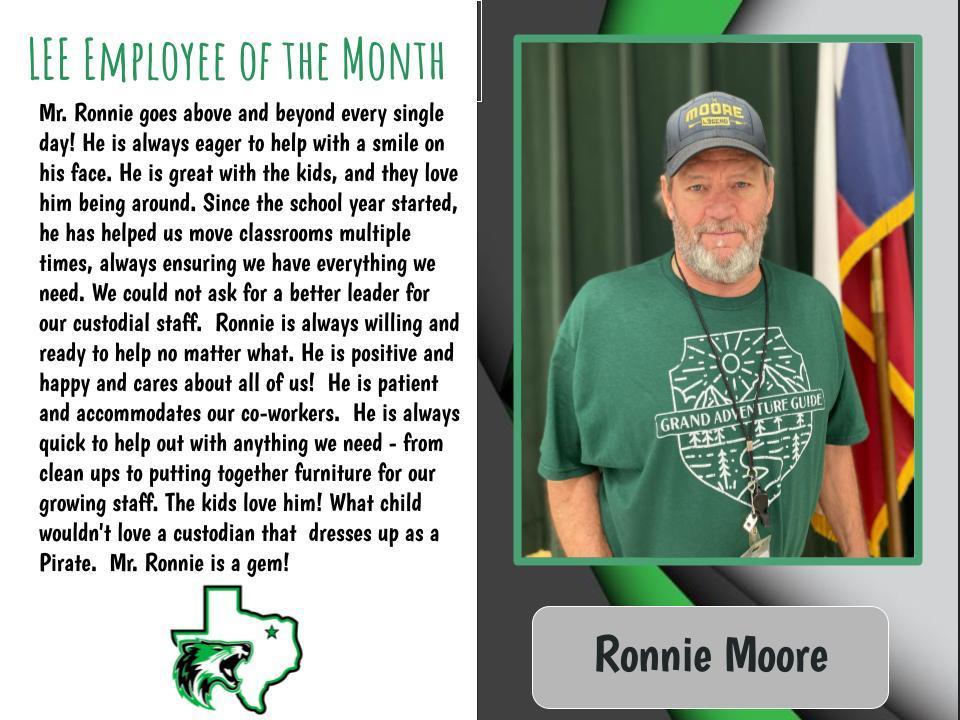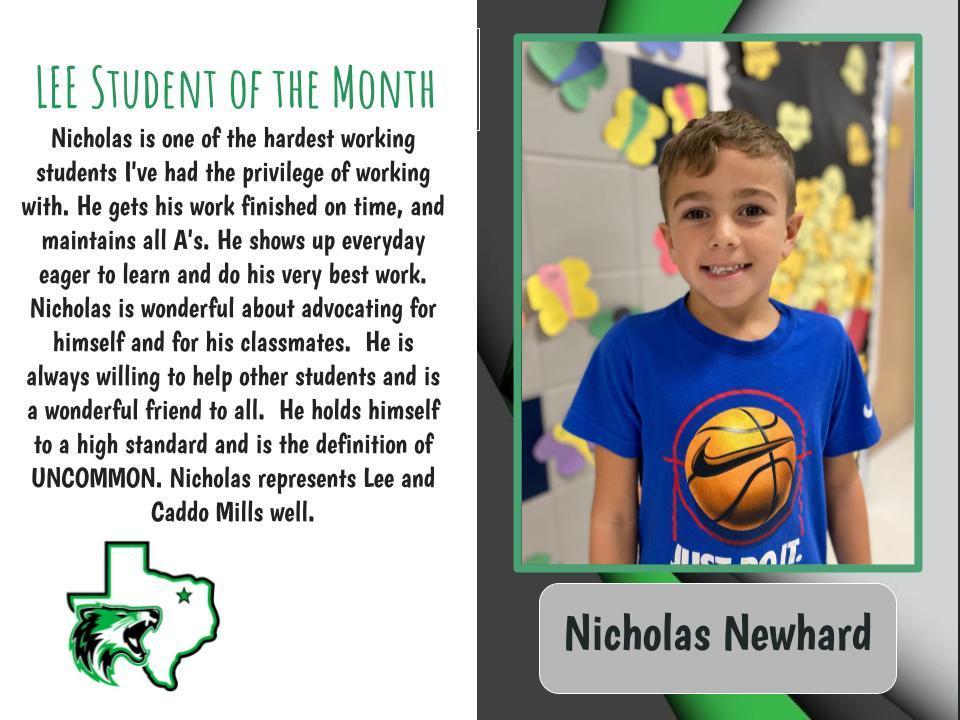 Join us for School Talk this Thursday, Nov. 17. This month we are talking about school safety. You may join us on campus or virtually. Check your email for the virtual link.

Week at a Glance: Nov. 14-18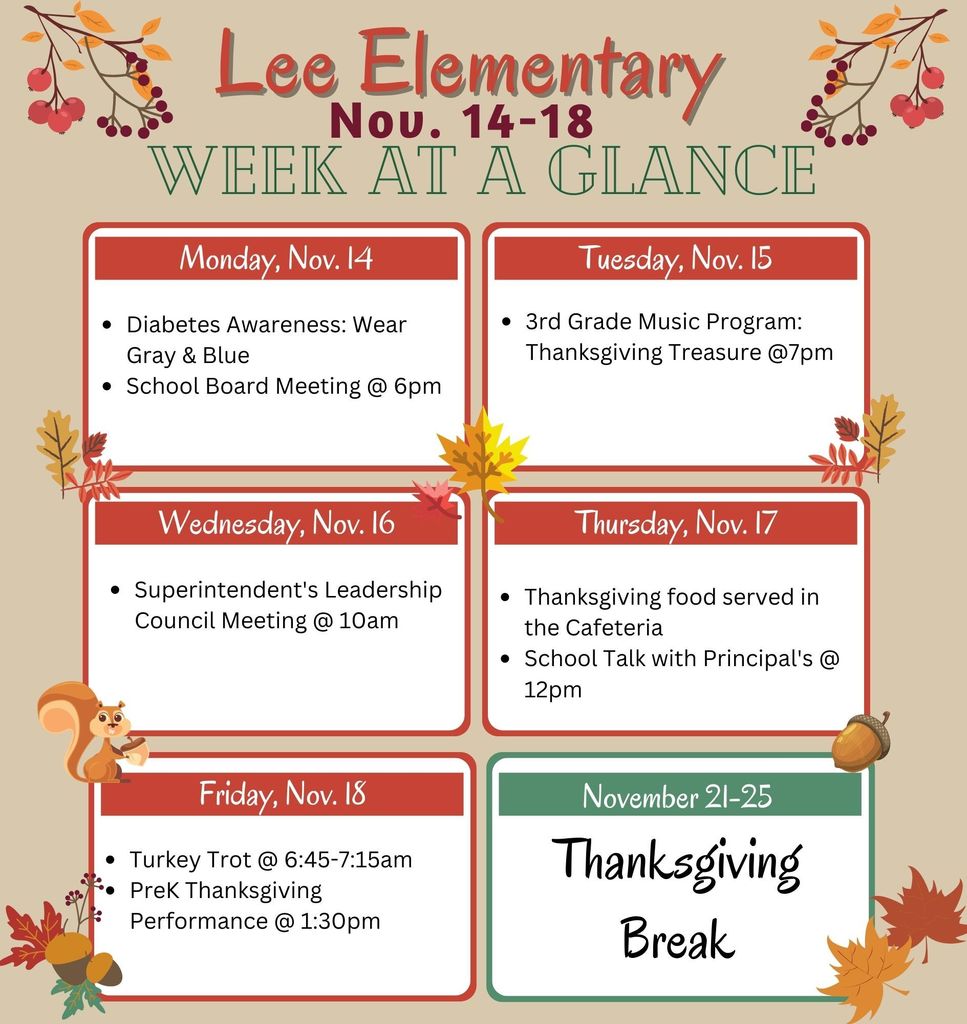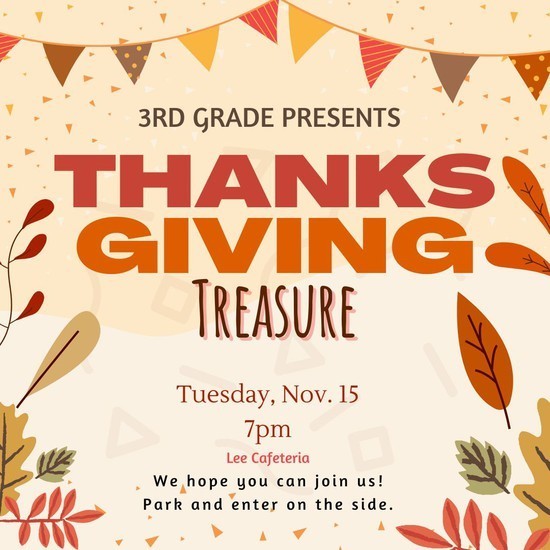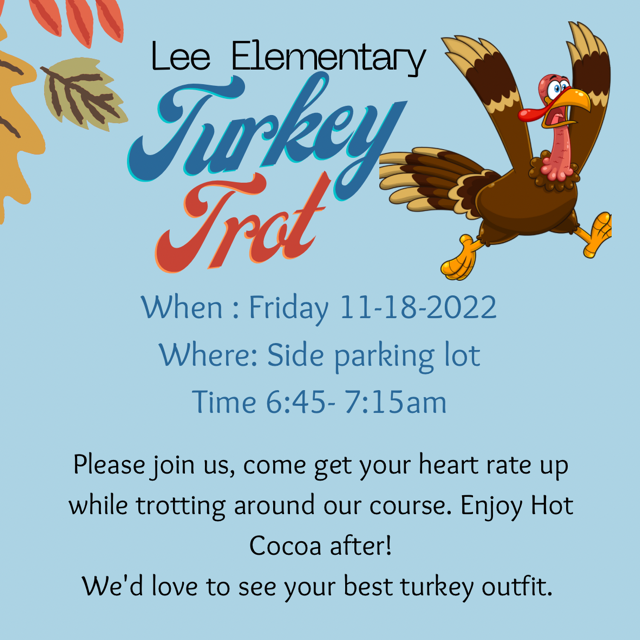 Our 3rd grades had a wonderful time touring AT&T Stadium. So many memories were made today.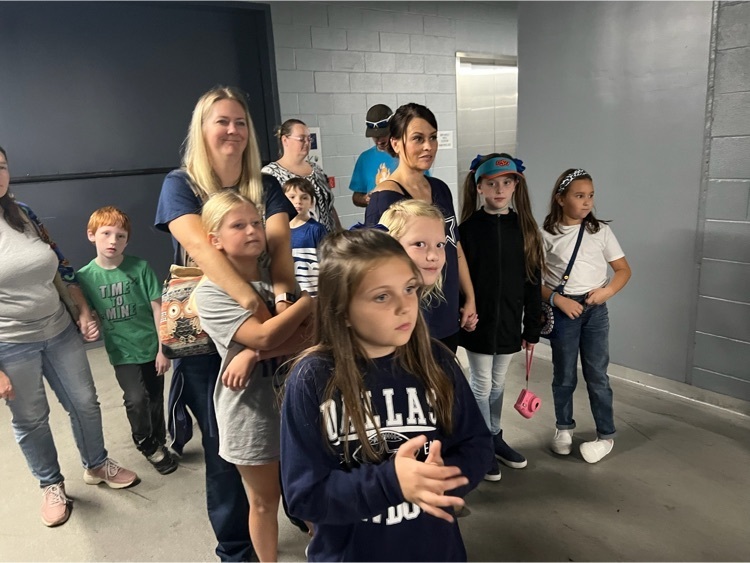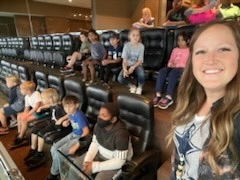 We hope you can join us for "Thanksgiving Treasure", performed by our 3rd graders, Tuesday, Nov. 15 @7pm. Please enter using the side entrance.

Tips from Officer Rodriguez: When exiting the school, use your blinker. This will help us get you where you are going quicker. Cell phone use is prohibited in a school zone. See the information below for details.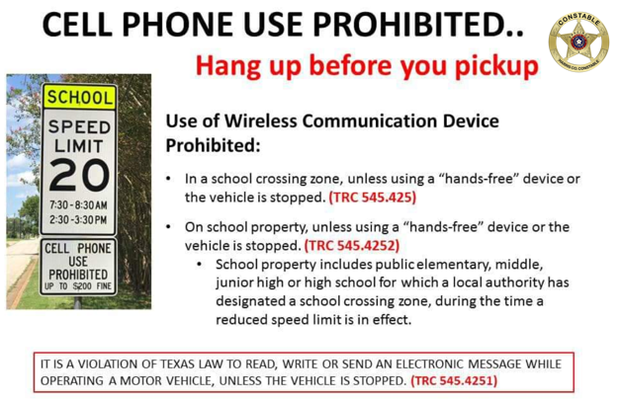 We hope you can join us for our first Lee Turkey Trot Friday morning, Nov. 18, 6:45-7:15am. Wear your turkey outfits. Park on the side and walk to back. In the event of rain, the Turkey Trot will be held in the gym. Gobble Gobble! 🦃🏃🏽🏃🏻‍♀️🏃‍♂️

Fire it up for the FOXES! Community wide pep rally this Thursday, Nov. 10 @ 7pm (Senior recognition starts @ 6:30pm). Wear red, white and blue Friday, Nov. 11. Let's go Foxes

Week at a glance: Nov. 7-11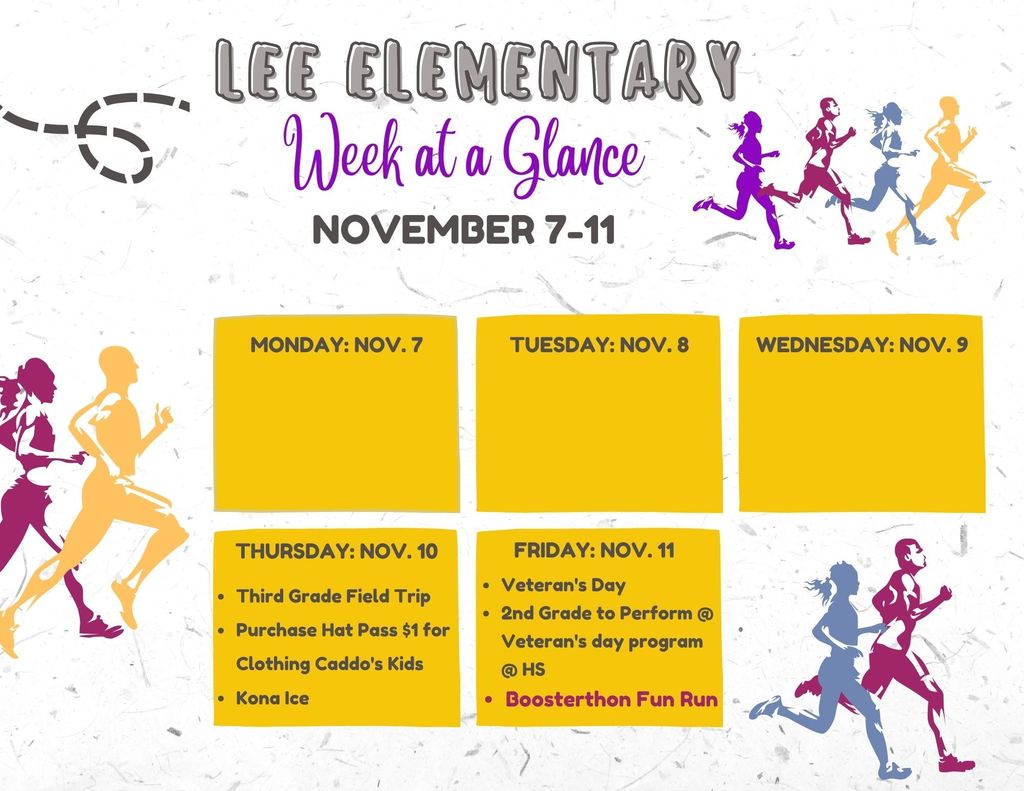 Due to rain in the forecast on Friday, Nov. 4, Lunch on the Lawn has been cancelled. The next Lunch on the Lawn is scheduled for Friday, Dec. 2. We hope to see you then.

We hope you can join us in celebrating our Veterans, Friday, Nov. 11 @ 9:30am. The program will be at Caddo Mills High school. Reception will follow.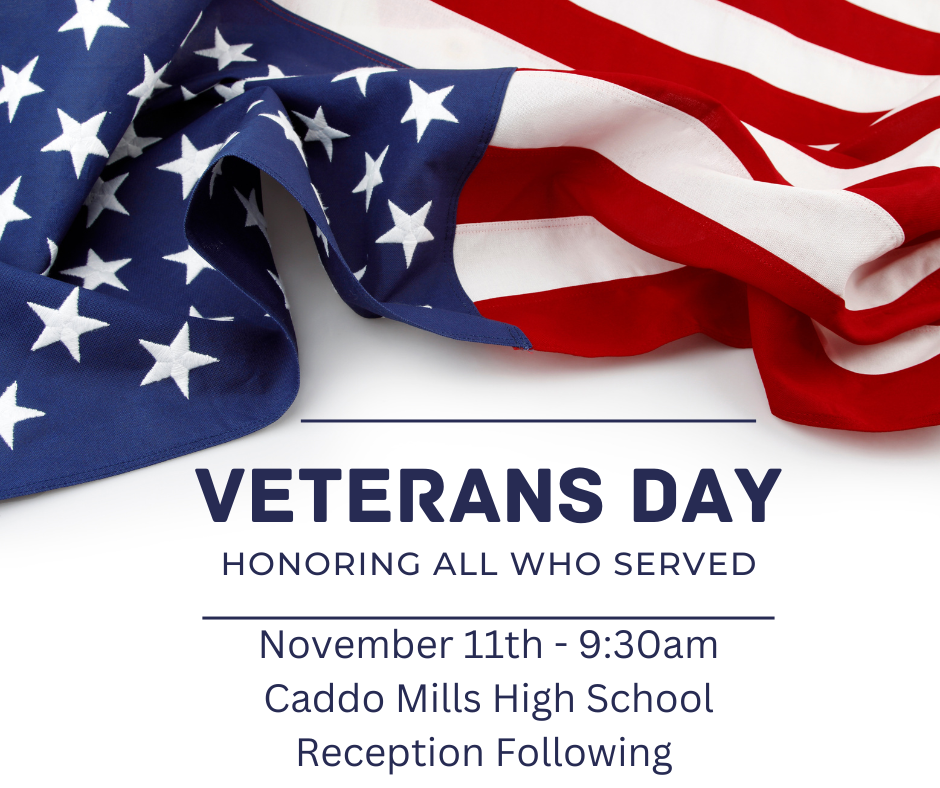 Fox Family: We are closely monitoring the weather forecast Friday, Nov. 4 for Lunch on the Lawn. We will keep you posted.
The last day to purchase your 2023 Lee El. yearbook at the current price is Friday 11-11 at midnight. The price will go up at midnight on 11-11.