Mrs. Rudd received our first Be Bright Banner. She is always willing to lend a helping hand and has a smile on her face. Thank you for all you do to assist our staff and students. We appreciate you! 💚
Griffis Online Learners: We are experiencing Google networking technology issues. Please continue to try and log in to Google Classroom throughout the day. Thank you for your patience.
Fall Picture Day is Monday 9/14 Online Learners your reservation for pictures is at 11:30 a.m. on 9/14. Please come to the front office. We can't wait to see you smile!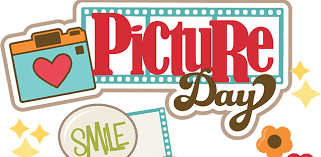 Griffis Yearbook on sale!
GO FOXES!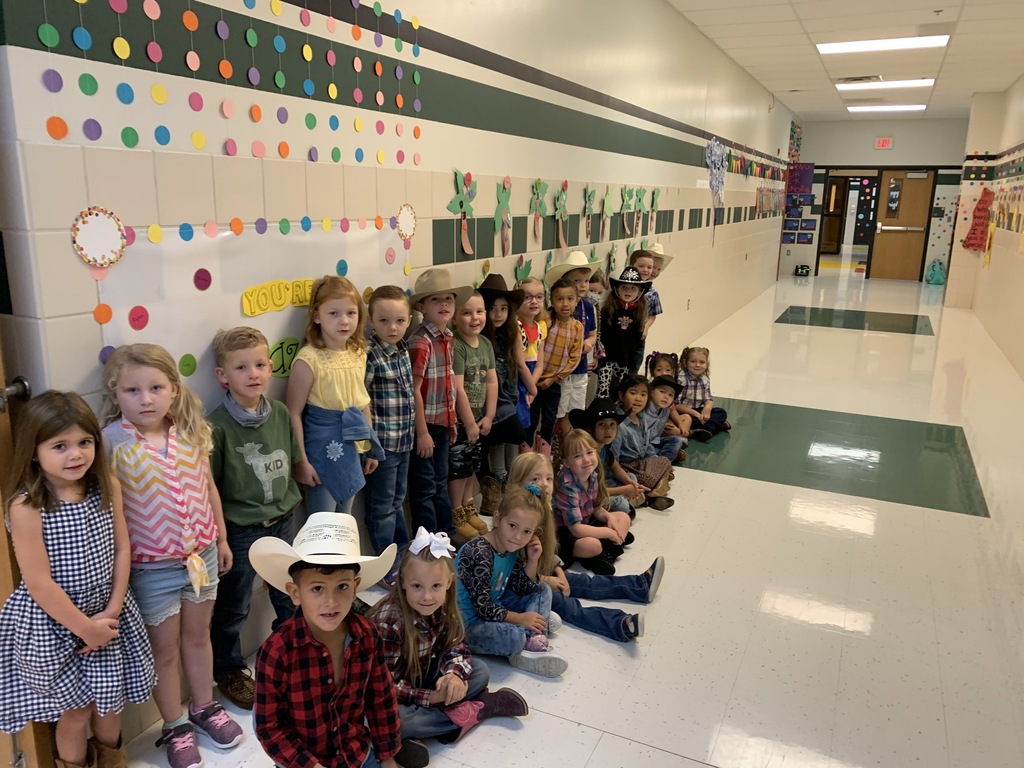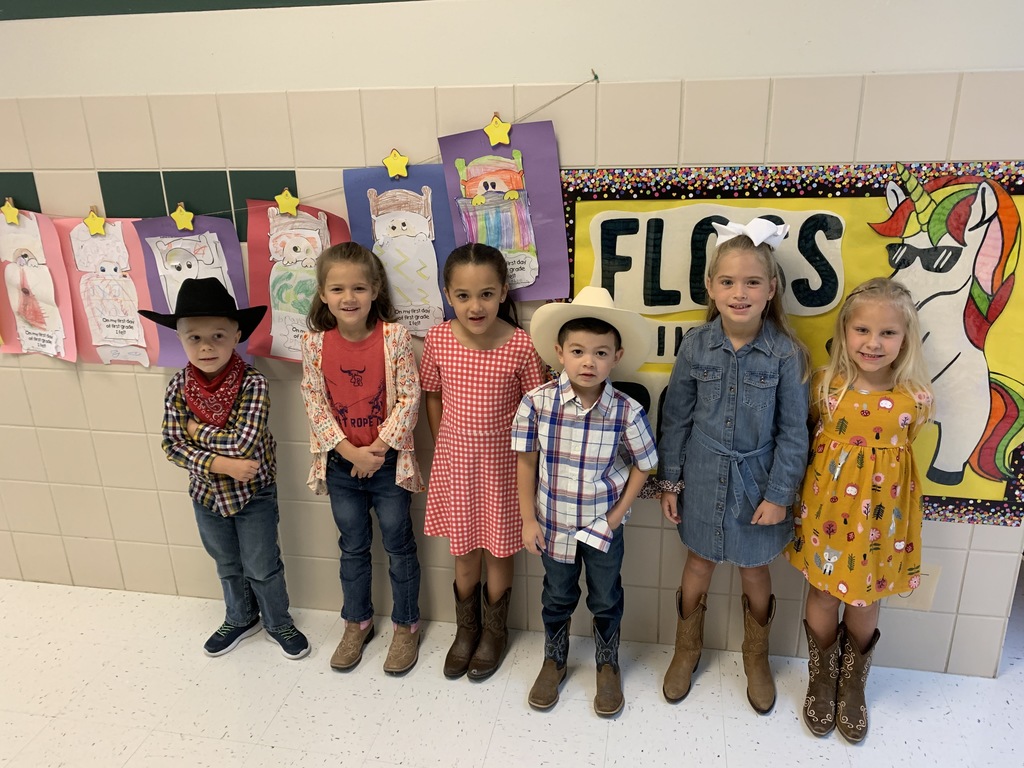 These little Foxes are Roundin' Up the Panthers at Country Spirit Day! GO FOXES!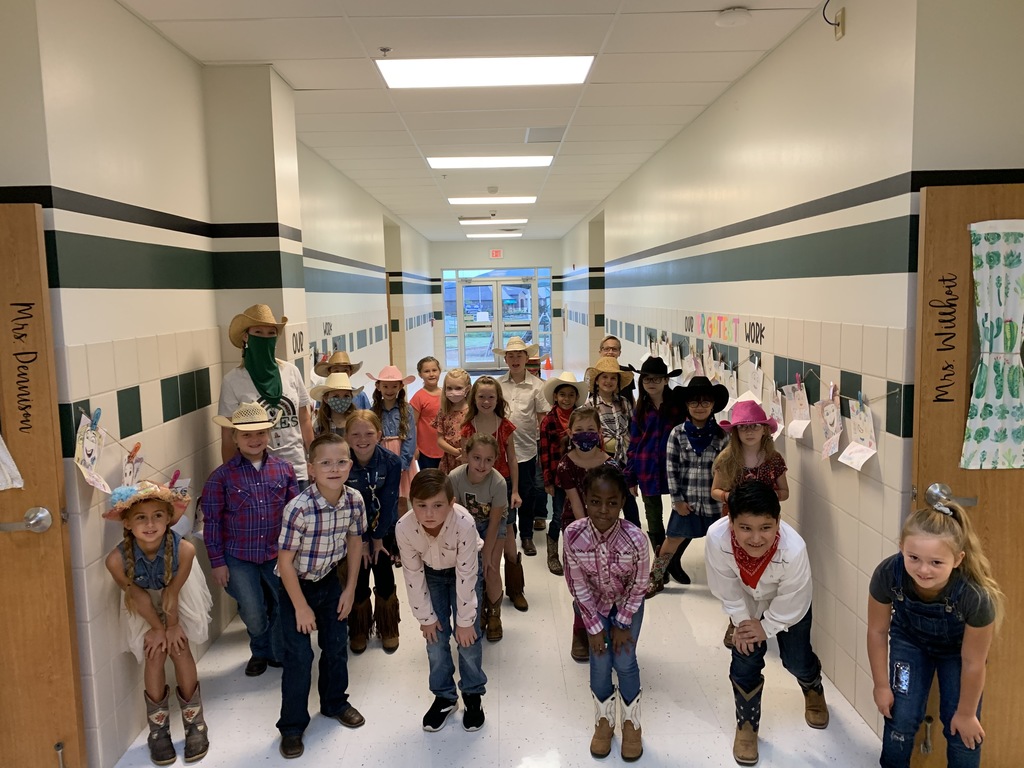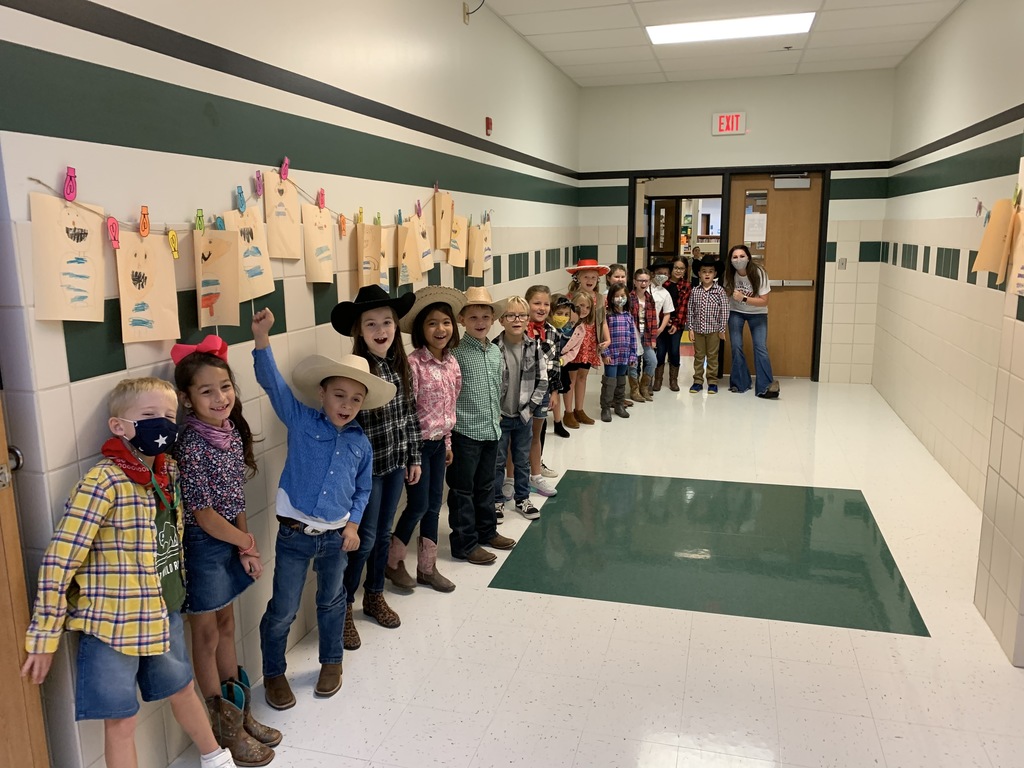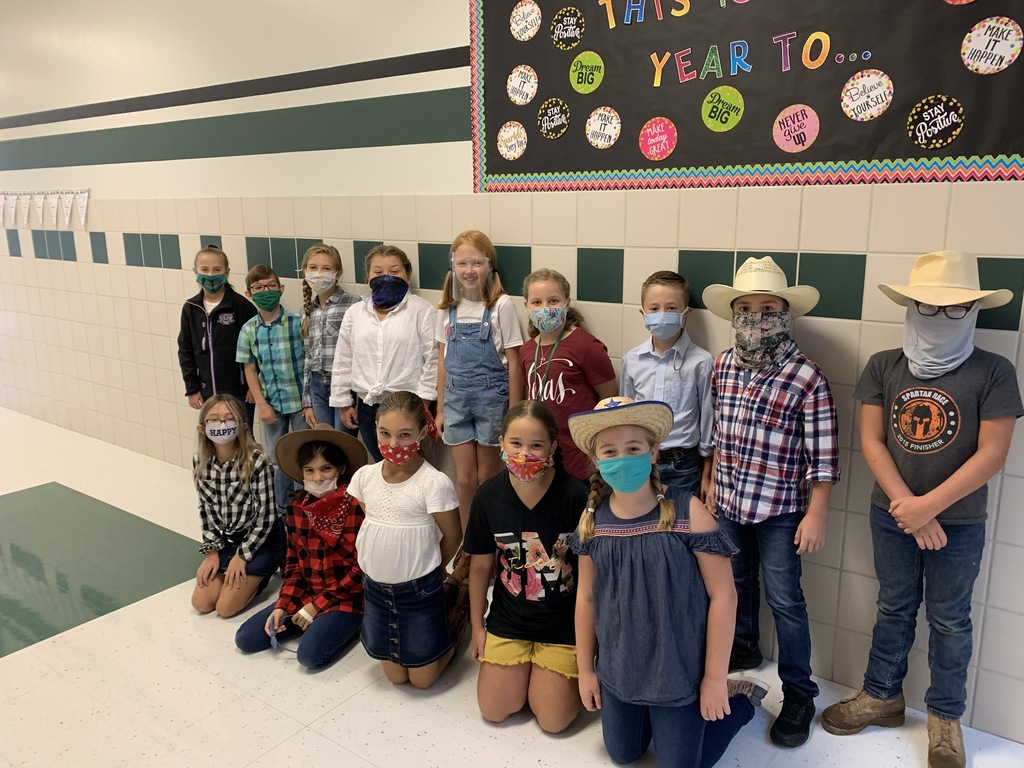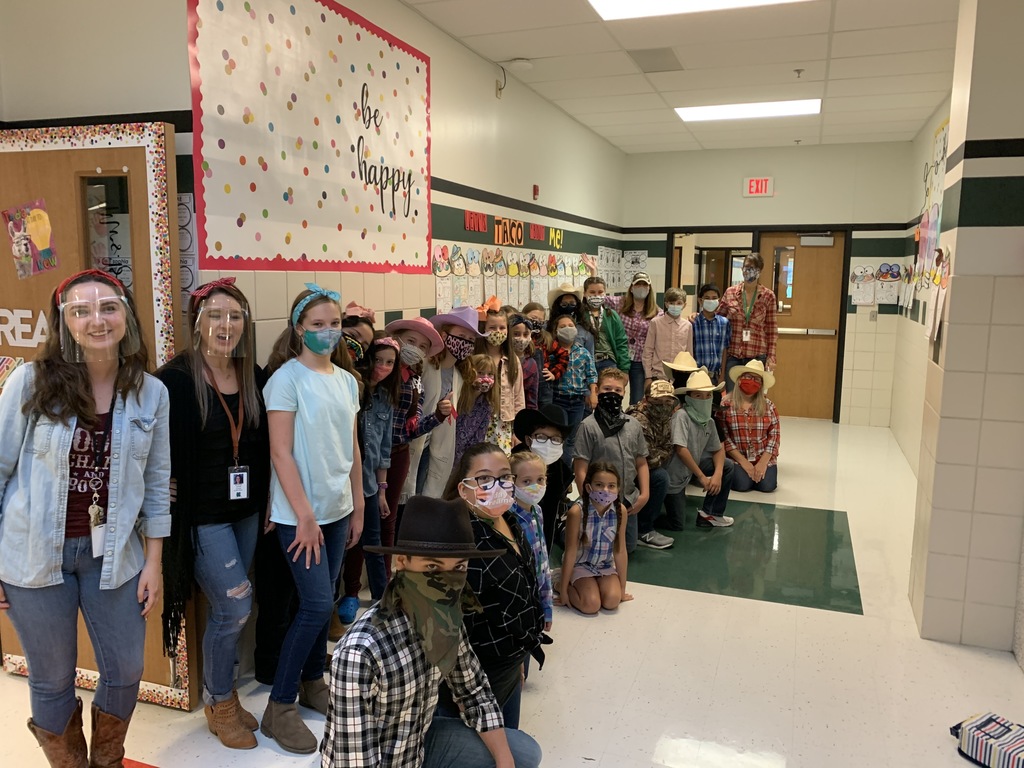 Our Sunshine Committee Rocks! Thank you for spreading cheer.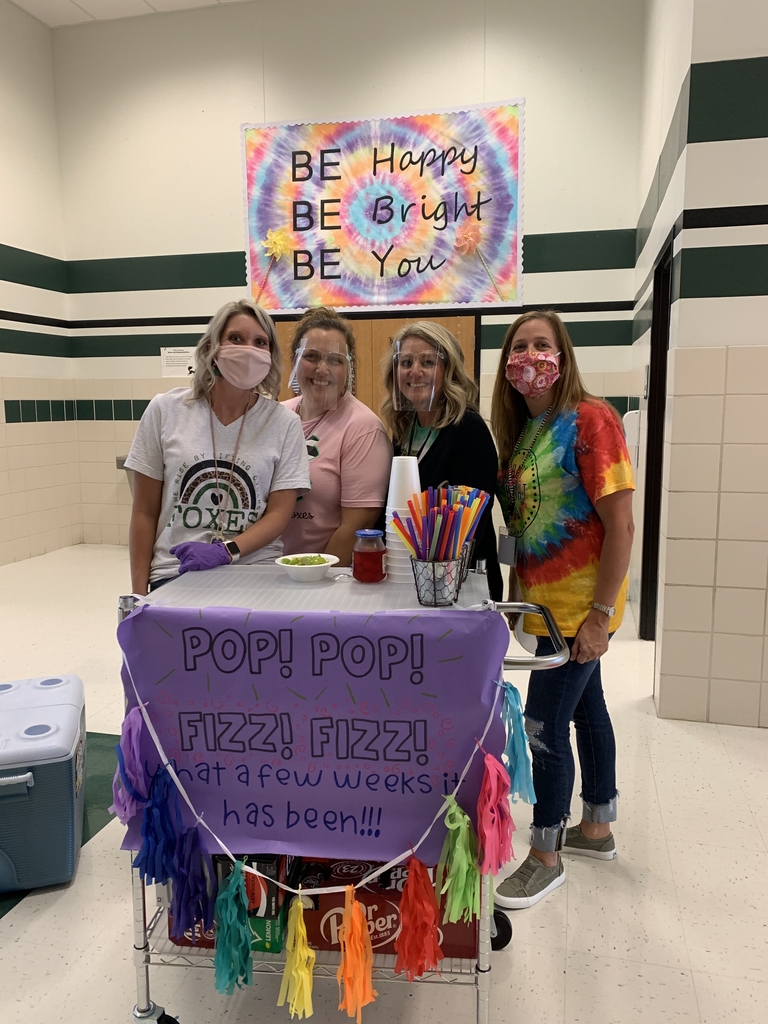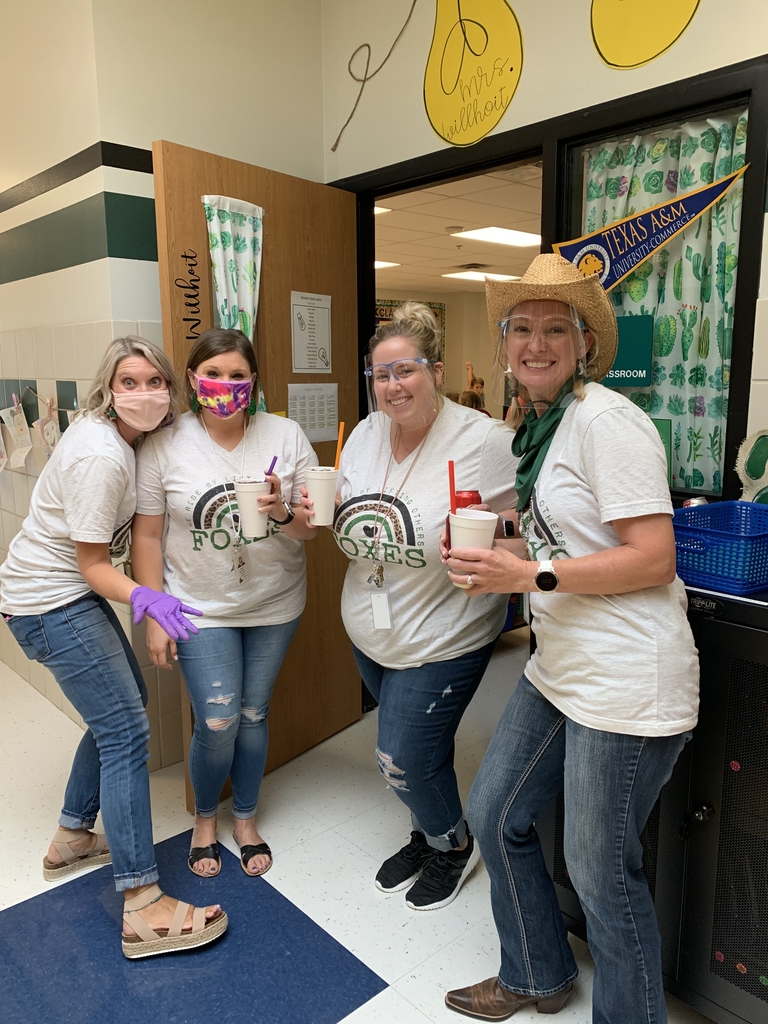 5th Grade Data Tracking Experiment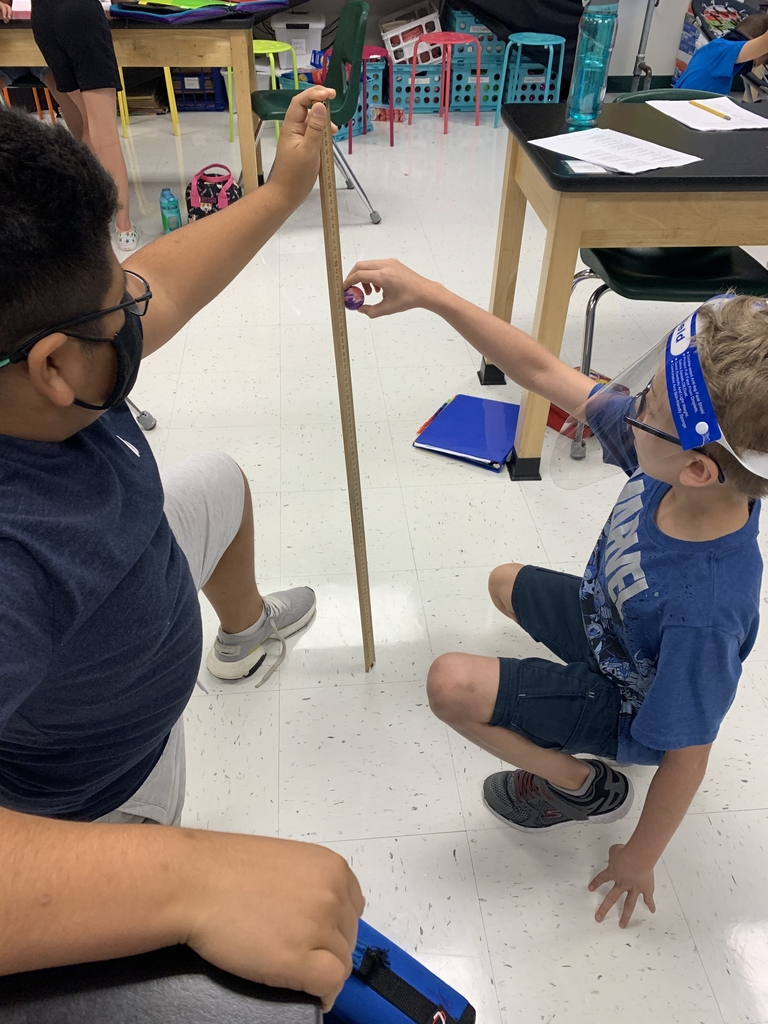 Brag Board Days are the Best!
Fourth Grade Fun Today!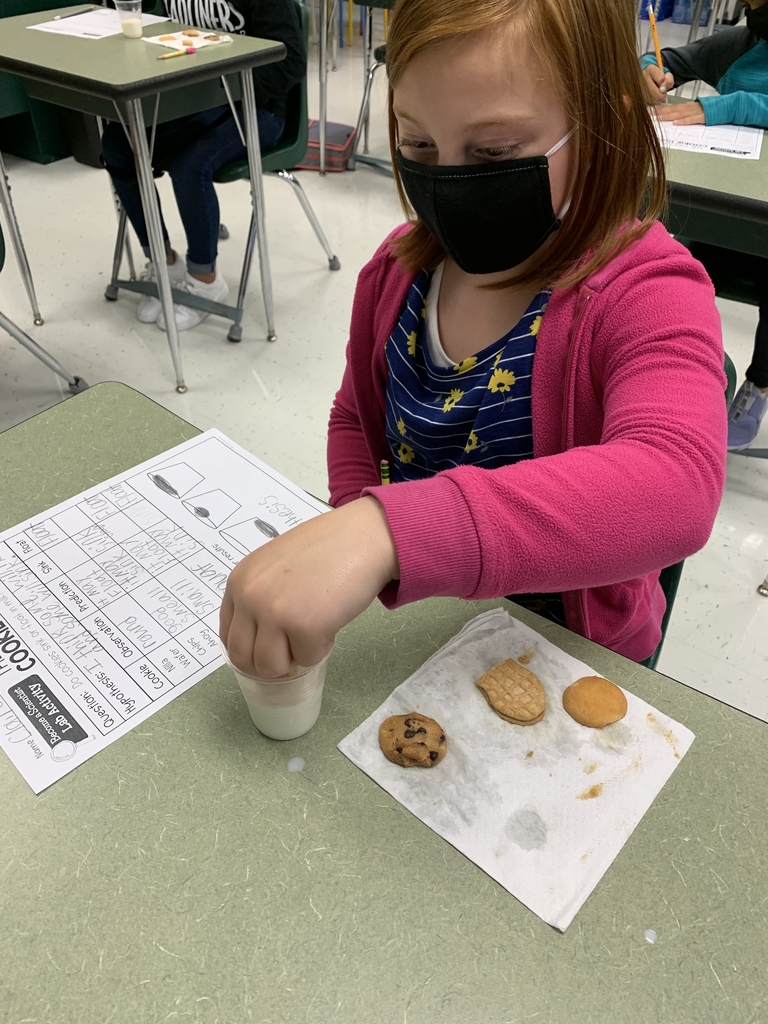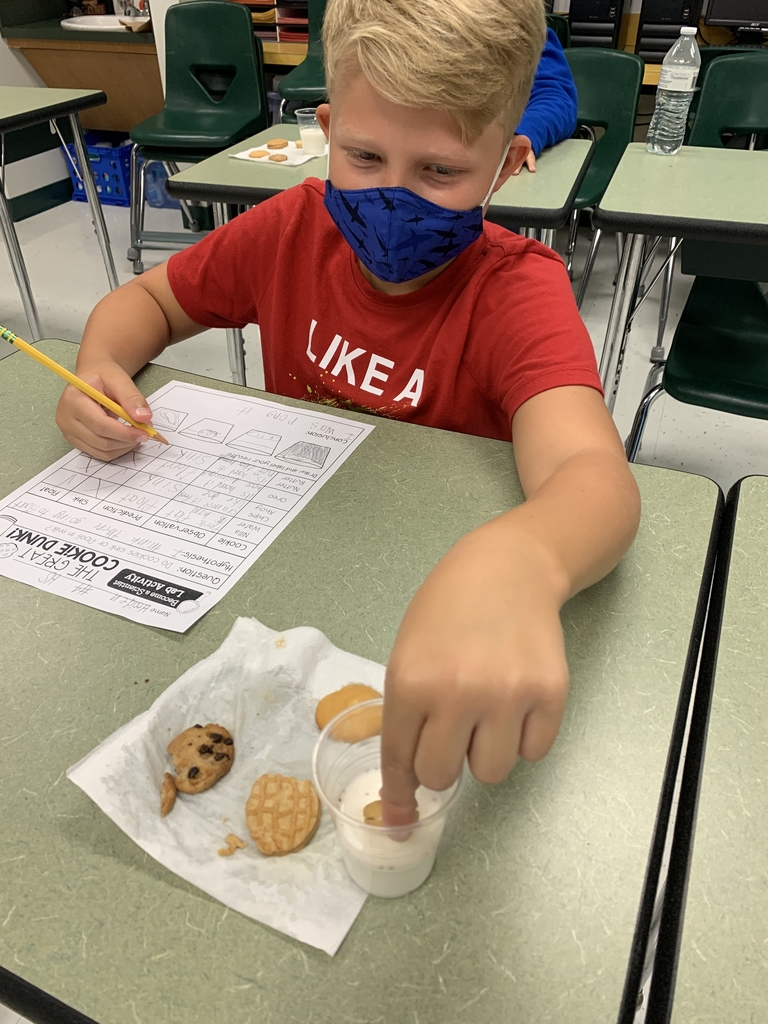 Friday Spirit Days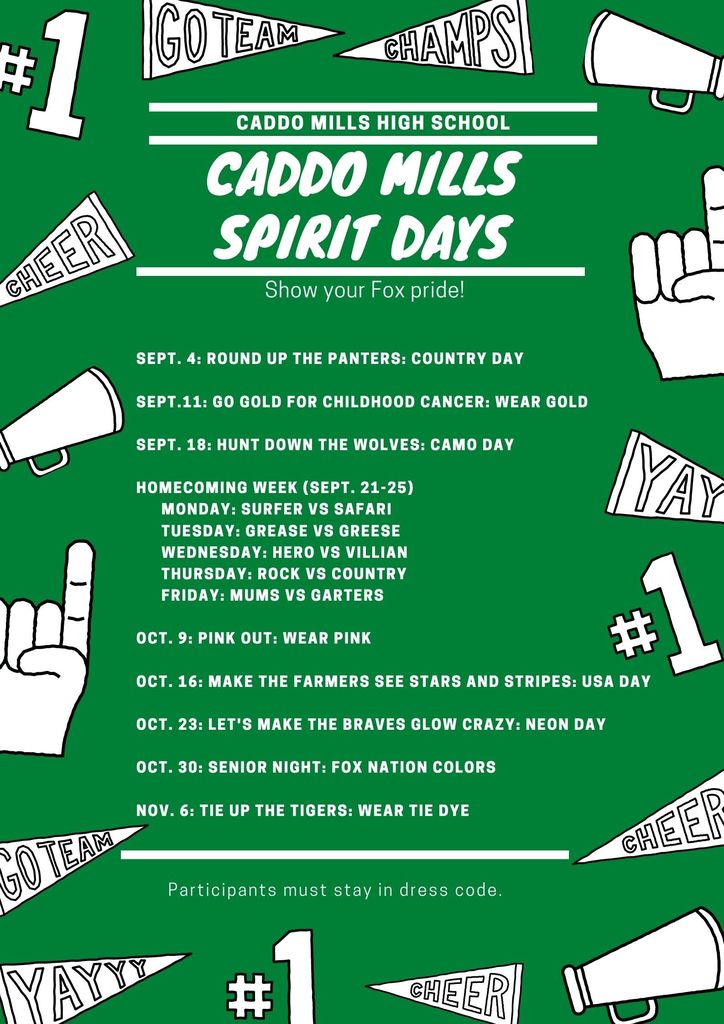 College Spirit Day is Thursday, August 27th! Students may wear a college t-shirt. If they don't have a college t-shirt, they can wear the colors of their favorite college.

Please join us for a Prayer Walk in our Caddo Mills schools on Sunday August 16 at 5 PM. Schools will be open on Sunday from 5-6 PM for anyone to walk through (come and go) and pray over our schools, students, and personnel. Please wear masks and practice social distancing.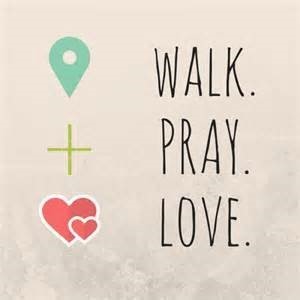 Caddo Mills ISD welcomed our new teachers to the district this morning with a welcome breakfast. Special thanks to CMHS Cheer for the early morning appearance!