Fox Football Champ Camp! 1st-5th grade June 5th-7th 8:30-10:30 @ Ed Locker Stadium

Griffis, Lee and Intermediate parents: Fox Camp begins tomorrow! Summer school begins at 8:30 at Griffis and dismissal is at 11:30. ALL car riders need to be dropped off and picked up in the front. See bus information below. Bus routes will begin in the morning. 🚨Summer School Bus Riders🚨 You'll find summer school pickup and drop off times here:
https://www.infofinderi.com/ifi/?cid=CMI53EY7ZKPZ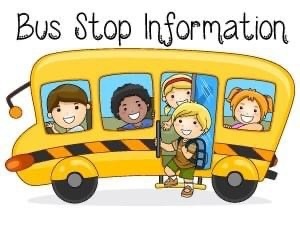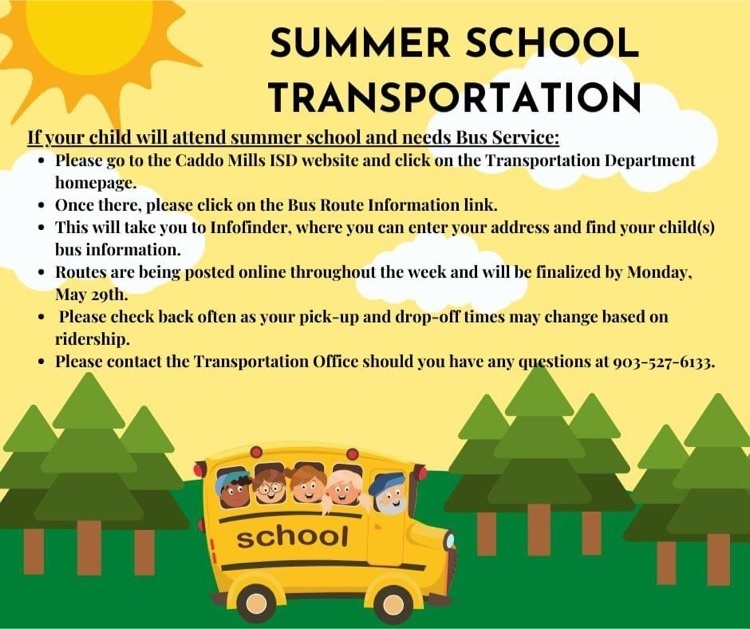 The automated call you are receiving from Griffis is regarding Early Release at 11:30:)

Griffis is dismissing at 11:30 today! We have had an AMAZING year. We hope you each have a safe and fabulous summer. It's a GREAT Day to be a Fox! Go Griffis!

Please read the attached post if your child needs summer school bus transportation.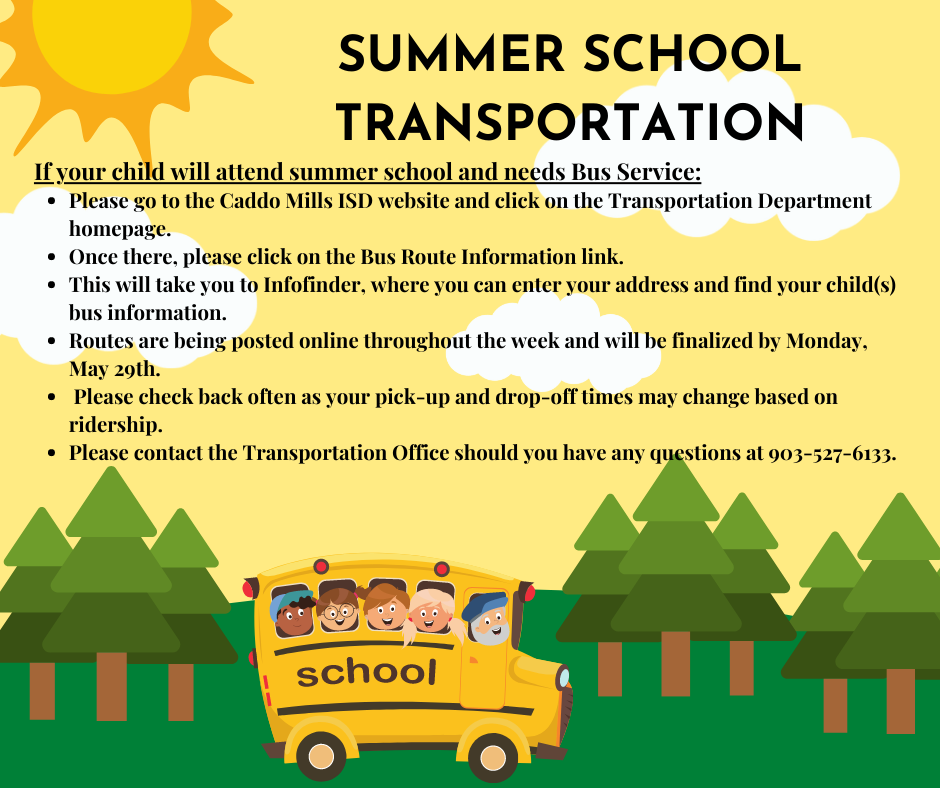 Hey Griffis Families! I know we are all feeling the Summer Vibes...but are any parents wondering about school supplies for the 2023-2024 school year?!? PTO has made your job so much easier! You can order your child's School Supply Kit and it will be delivered to Griffis before the beginning of the school year:) Here is the link to order:
https://1stdayschoolsupplies.com/kits.php?sid=1177640
Here is the SMORE for the 2023-2024 School Supply List
https://www.smore.com/gf49v

Join us for Kindergarten Graduation and 4th Grade Awards tomorrow! Don't forget that Friday is early release. Griffis will release at 11:30. Each grade level will eat lunch before dismissal. All students need to bring a sack lunch or purchase a sack lunch from the cafeteria on Friday. It's a GREAT Day to be a FOX! Go Griffis!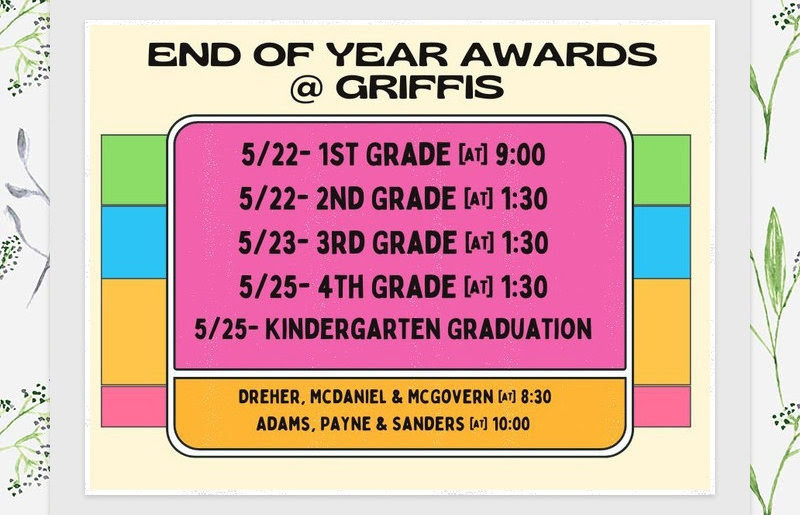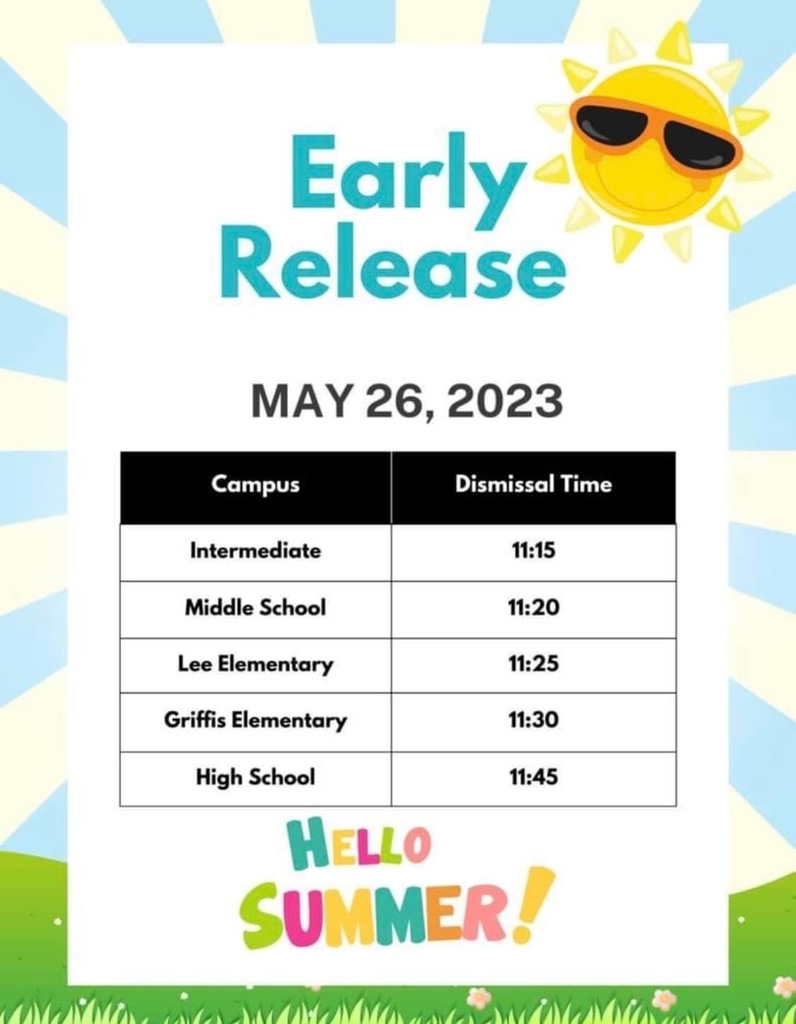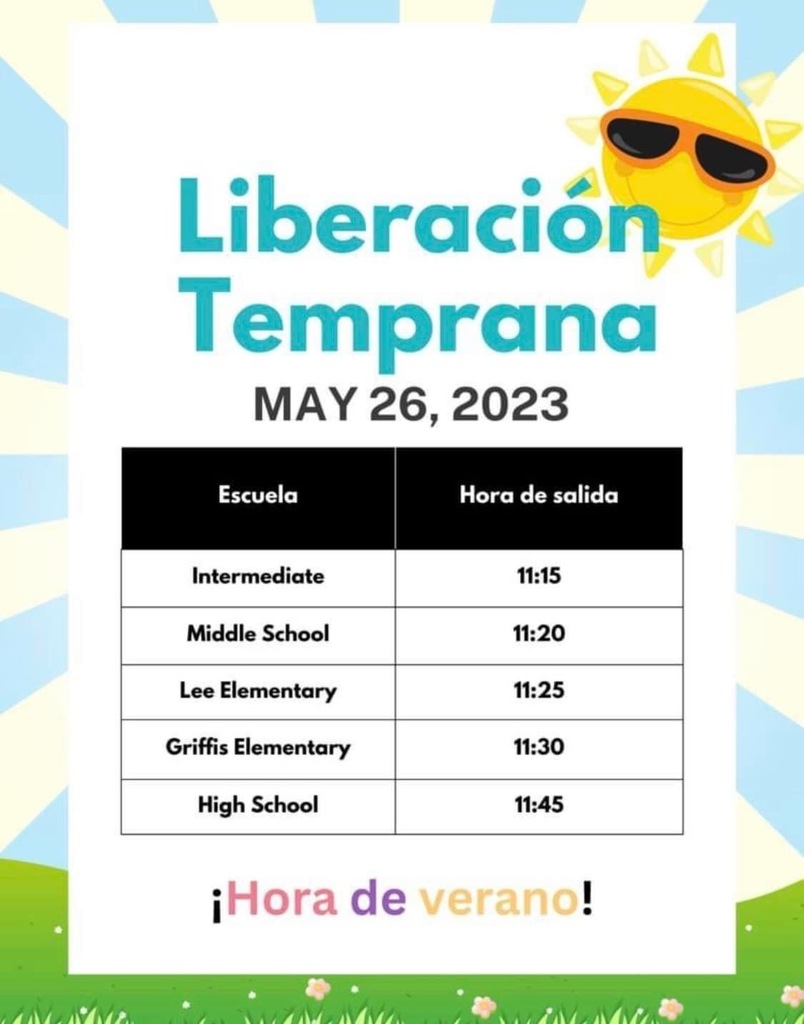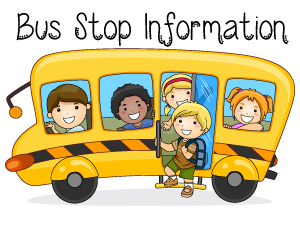 Fourth graders had their last program as students of Griffis Elementary, but once a Griffis Fox, always a Griffis Fox!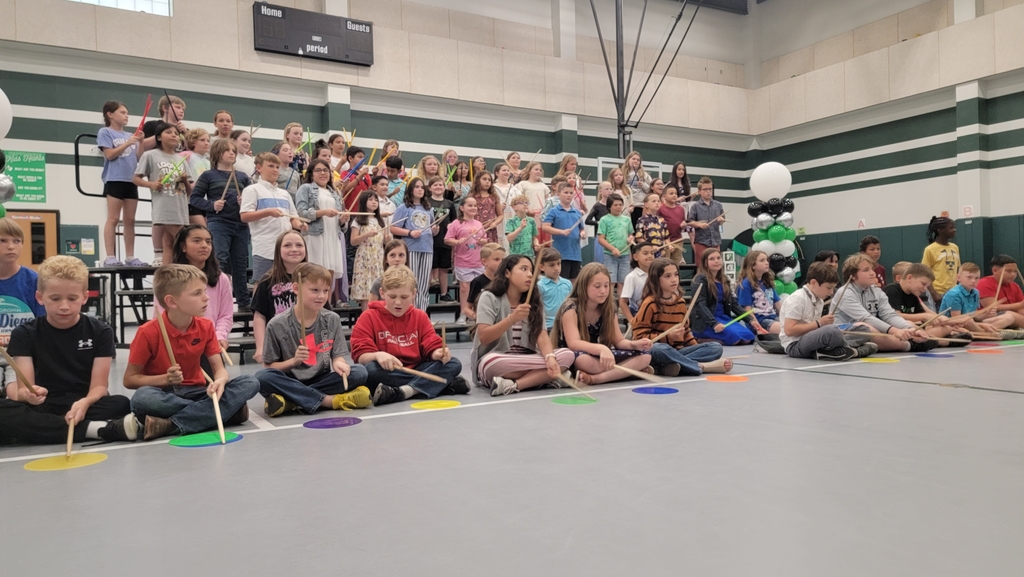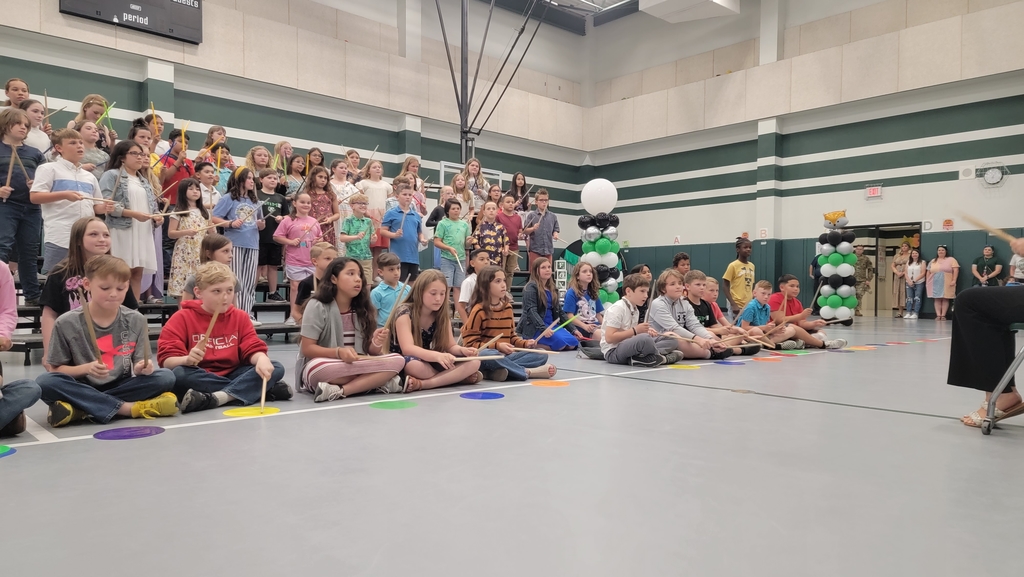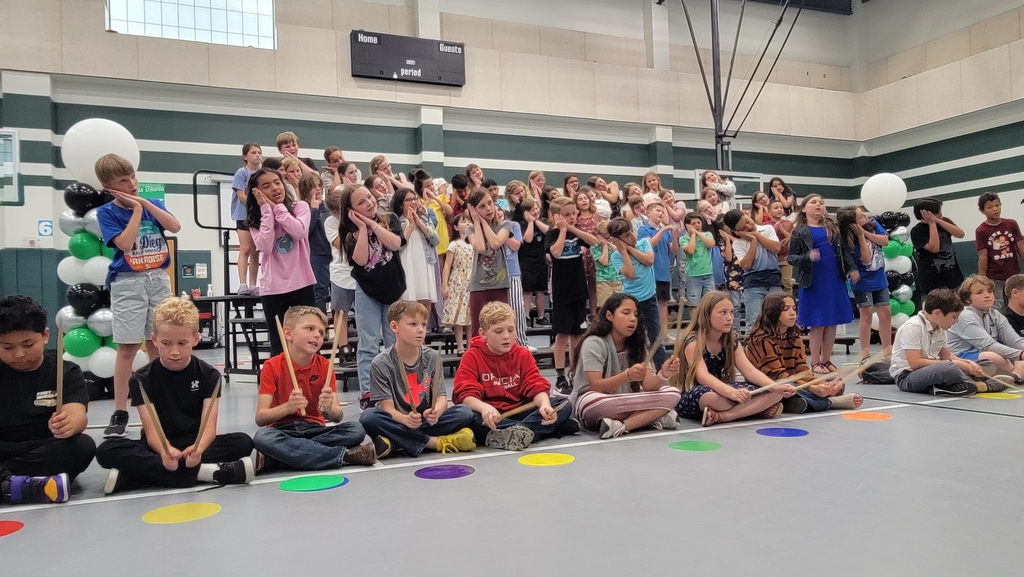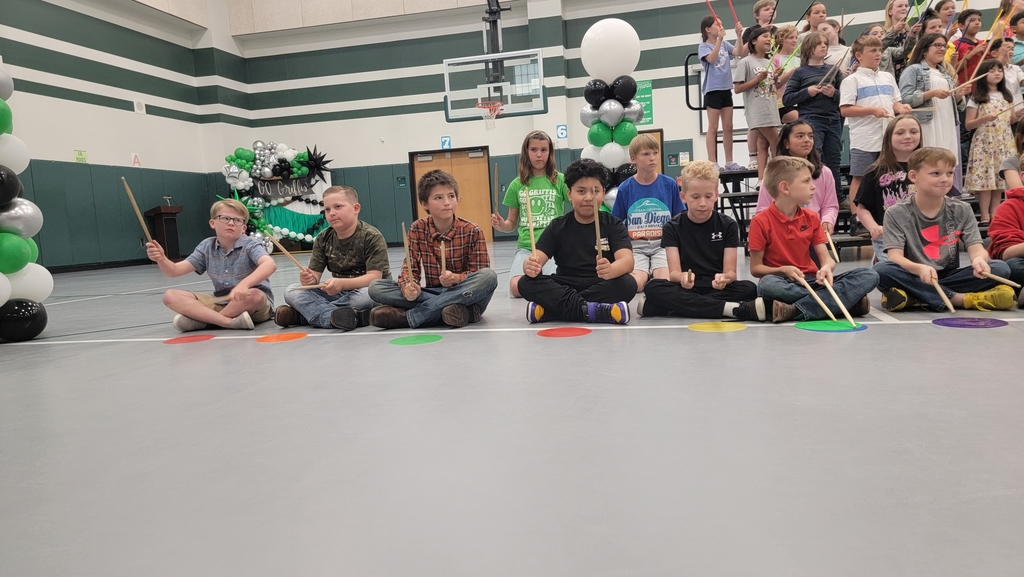 Join us for Awards this week!

Reminder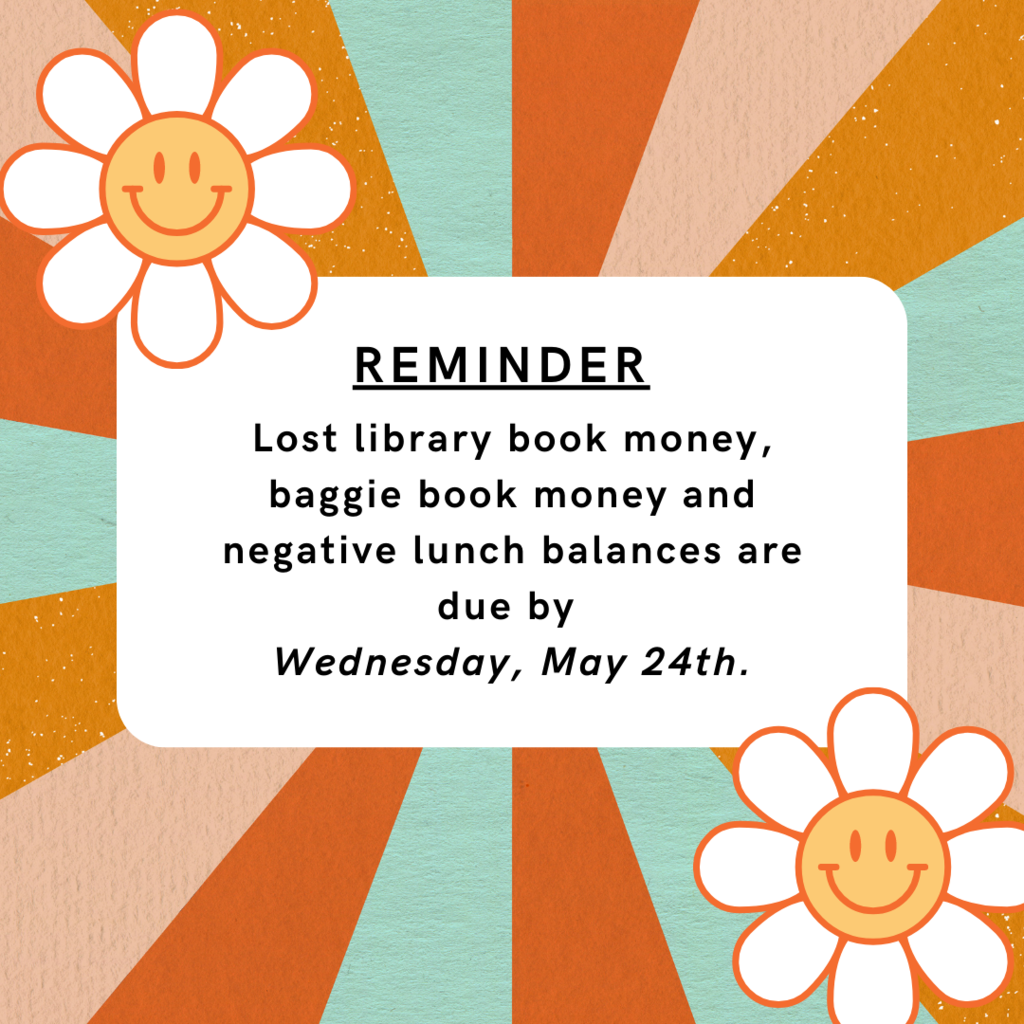 Our LAST Week at a Glance for Griffis! We have Awards and Kindergarten Graduation next week. Please join us as we recognize our students and all their achievements! Friday, May 26th is an Early Release Day @ 11:30. Each grade level will eat lunch before dismissal. All students need to bring a sack lunch OR purchase a sack lunch from the cafeteria. There will not be a form to fill out to purchase prior. Any student that does not have a lunch on Friday will be sent through the line to purchase a sack lunch. We are excited for our last week of school! It's a GREAT Day to be a Fox! GO Griffis!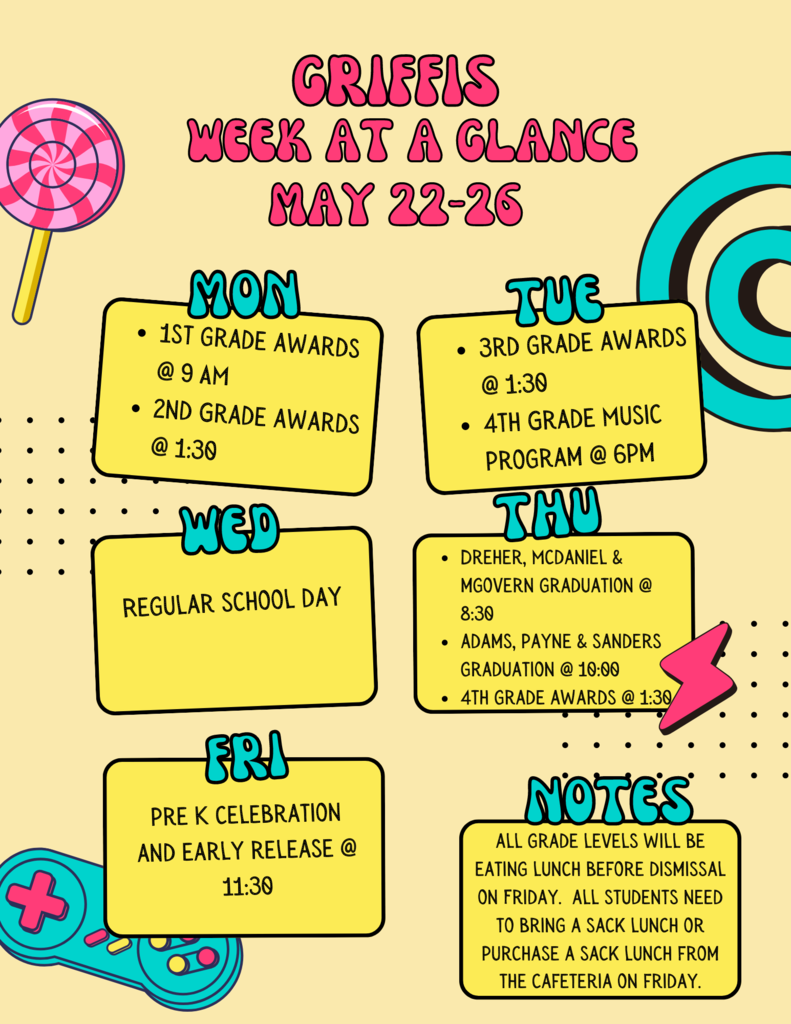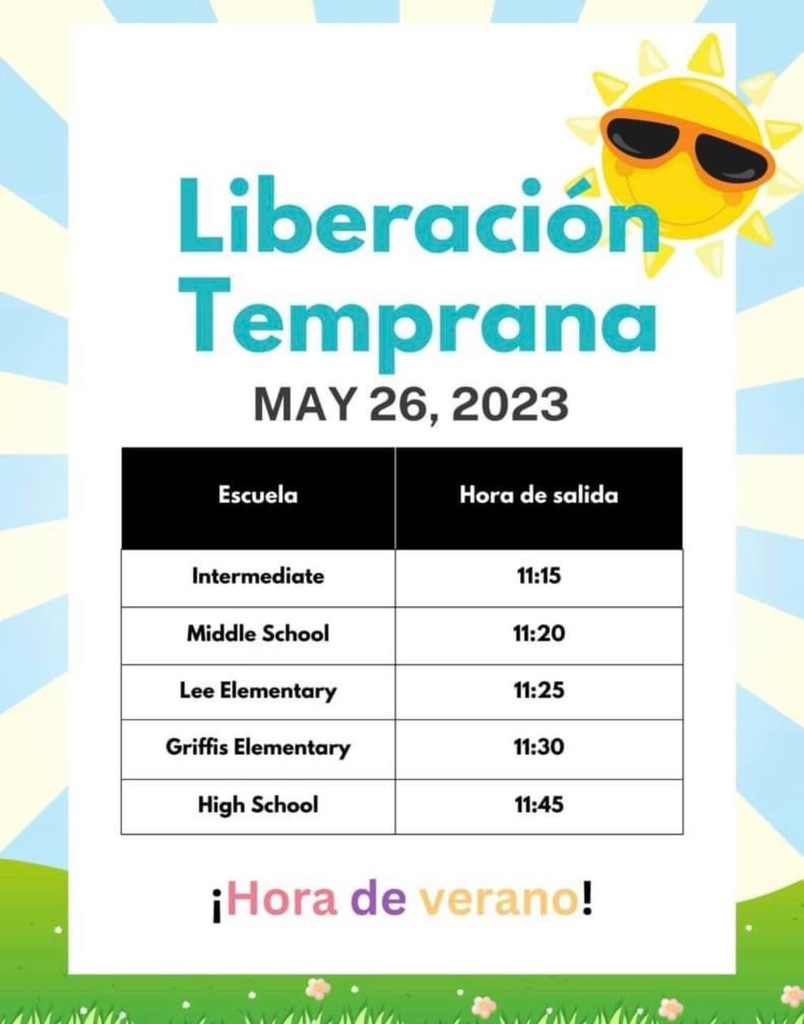 Congratulations to Emily Bailey for being named the District Elementary Teacher of the Year! We are so proud of you. Thank you for all you do for our students, staff and community. It's a GREAT Day to be a 🦊! GO Griffis! 💚💚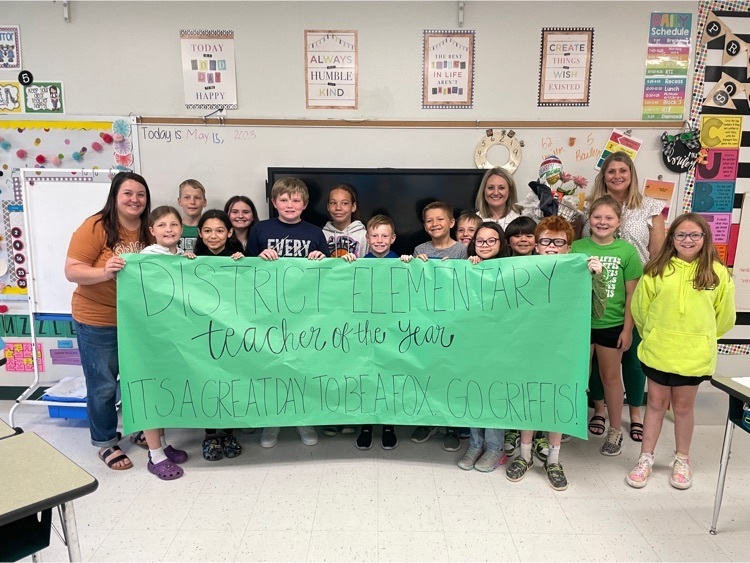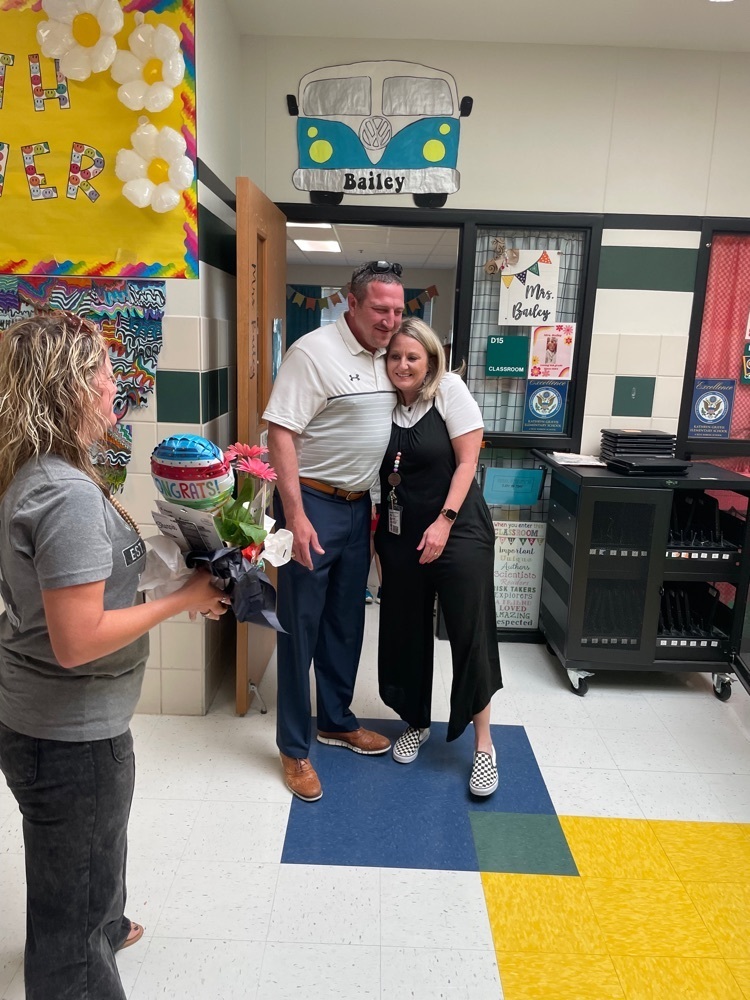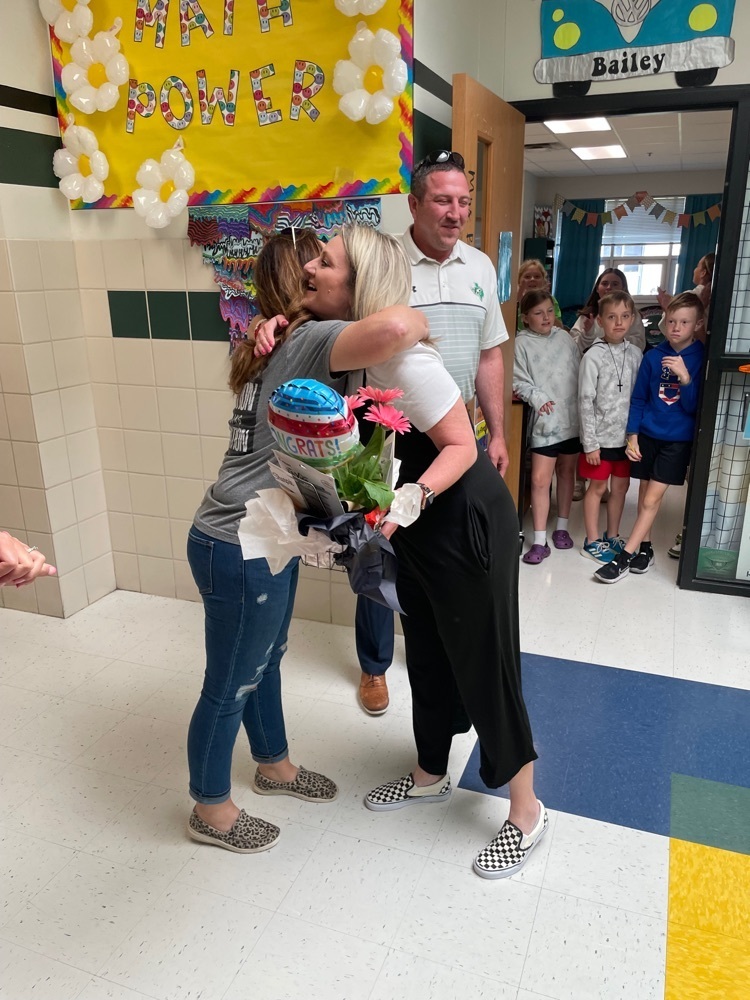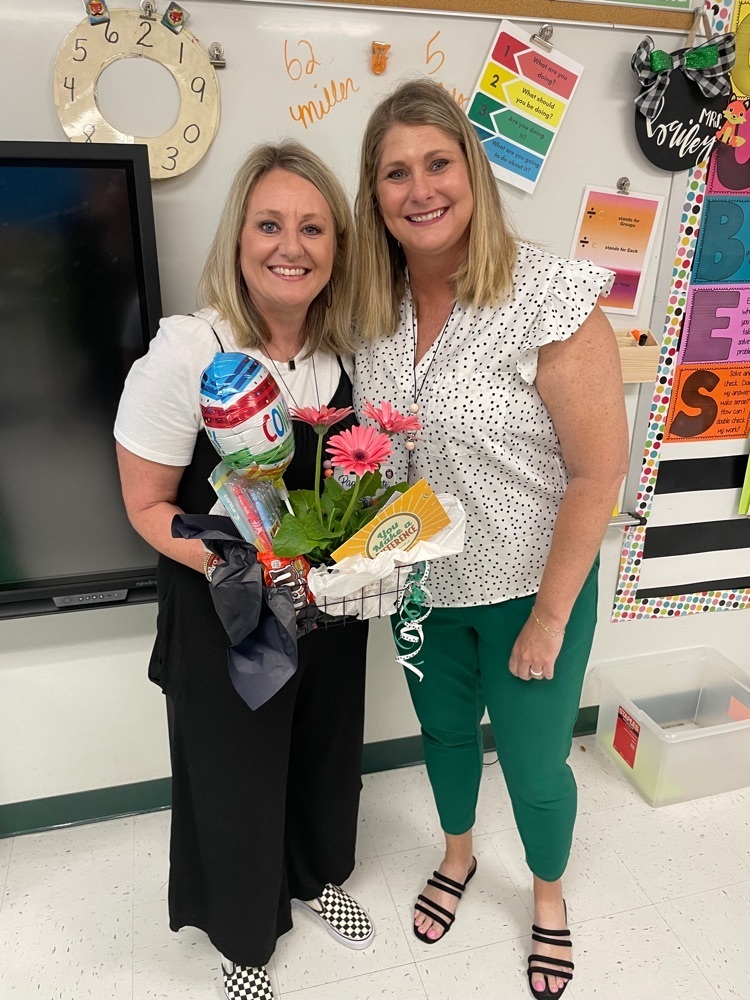 Griffis: End of Year Awards begin next week. Please see schedule below for grade level specific details.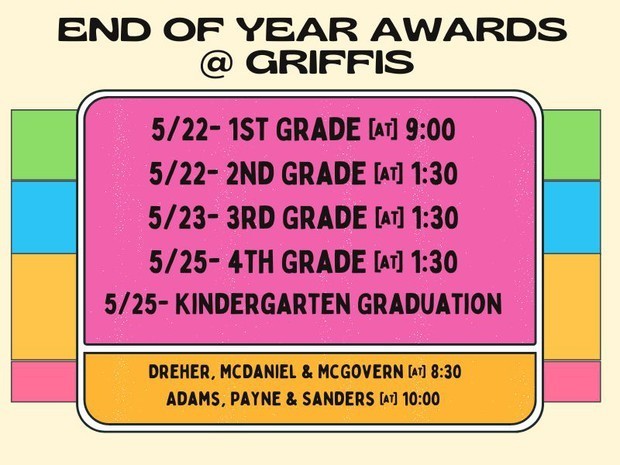 Congratulations to our student & staff member of the month.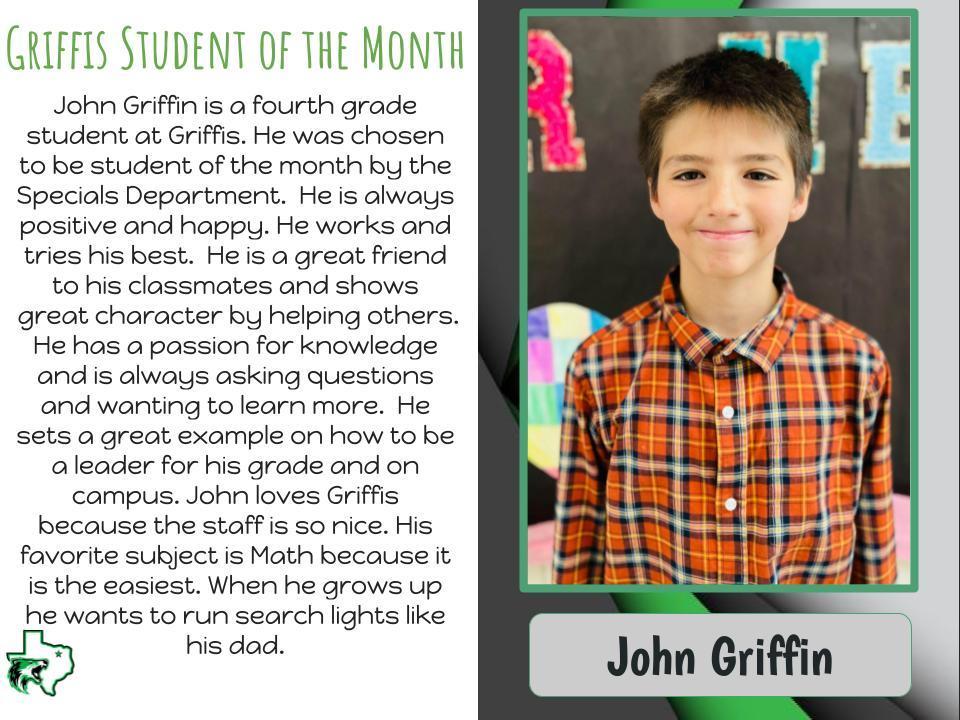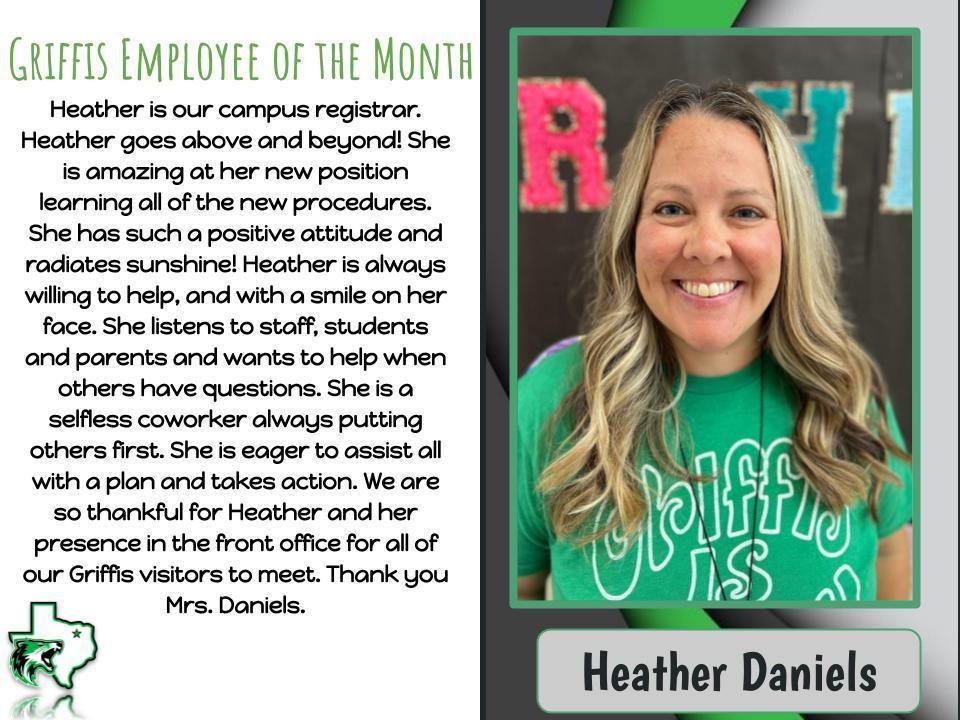 Griffis Week at a Glance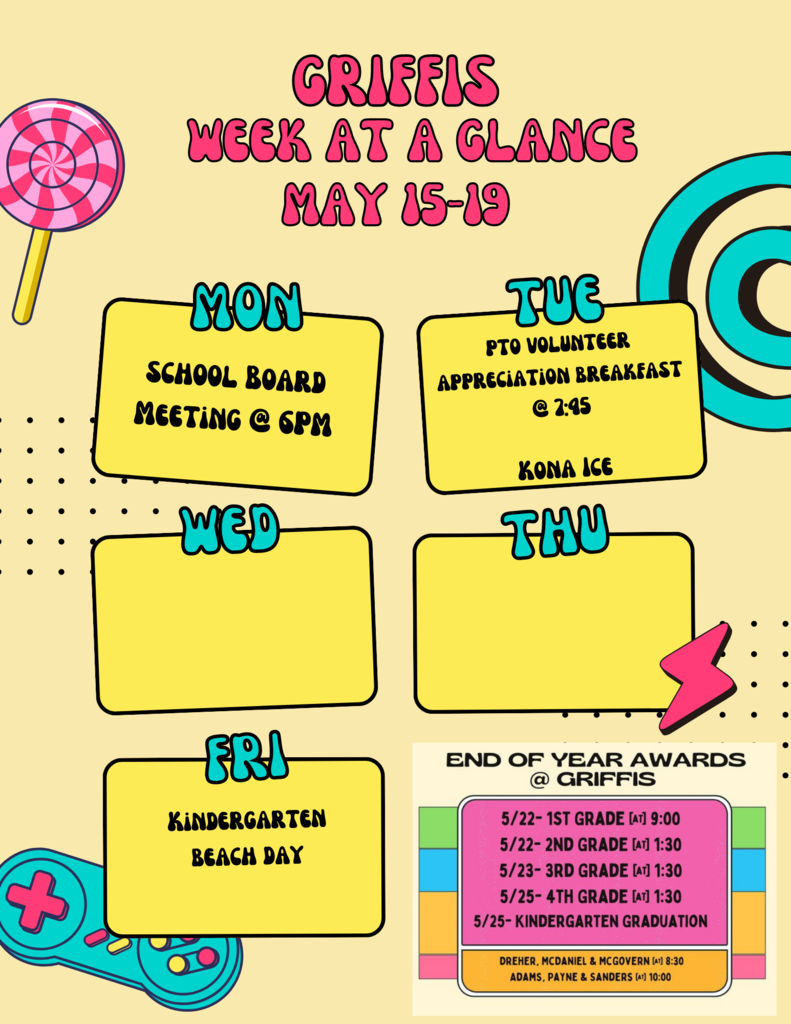 Mrs. Dennison's 4th Grade Math classes enjoying a friendly game of Jenga while reviewing math skills from the year.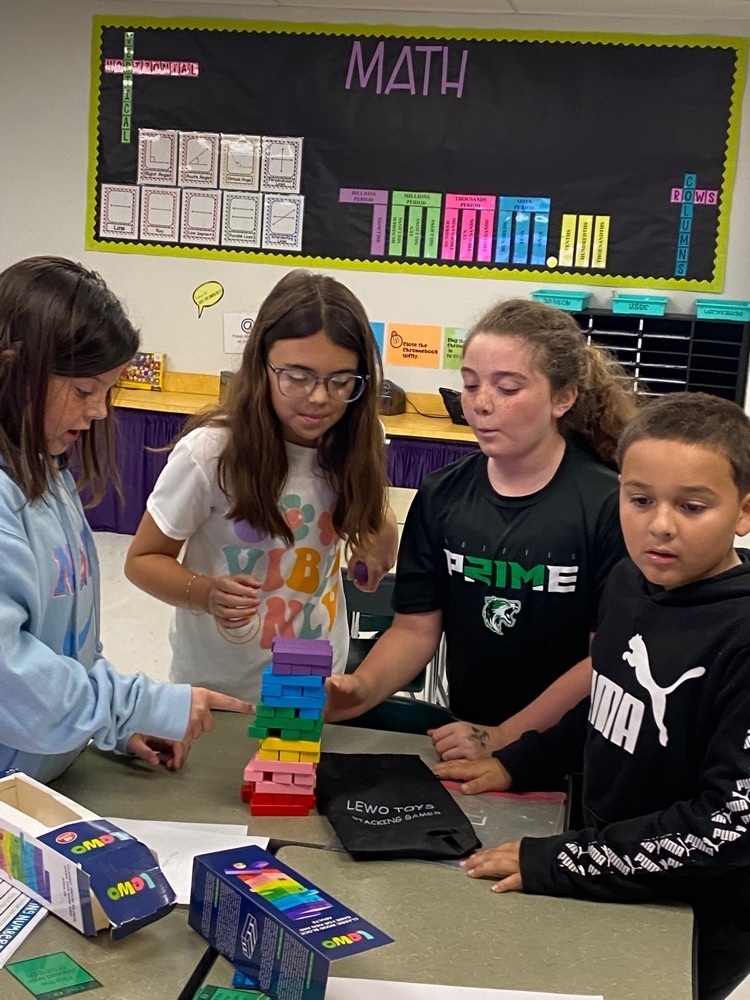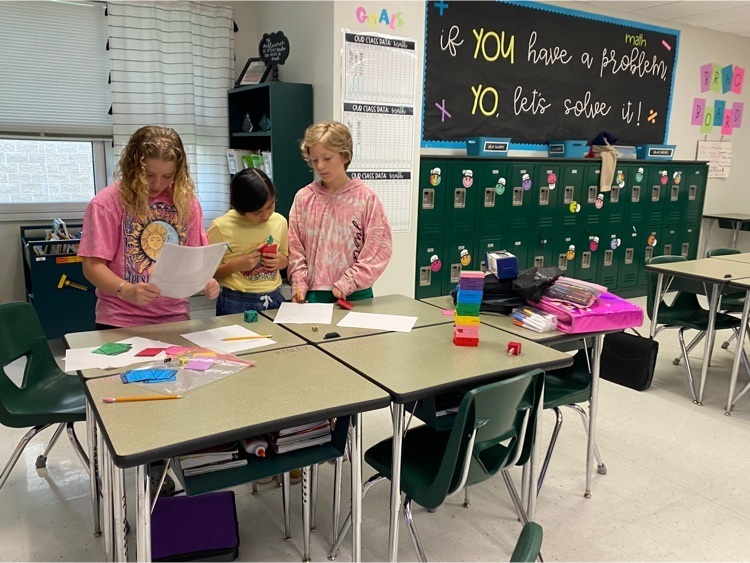 From our Griffis PTO: We have had so much fun showing our teachers how much we appreciate them this week!!! We are truly grateful for all of the participation from our wonderful families, it wouldn't be possible without y'all 💚 Our staff would like to thank everyone who made this week possible! We felt special and appreciated. We love our Griffis families!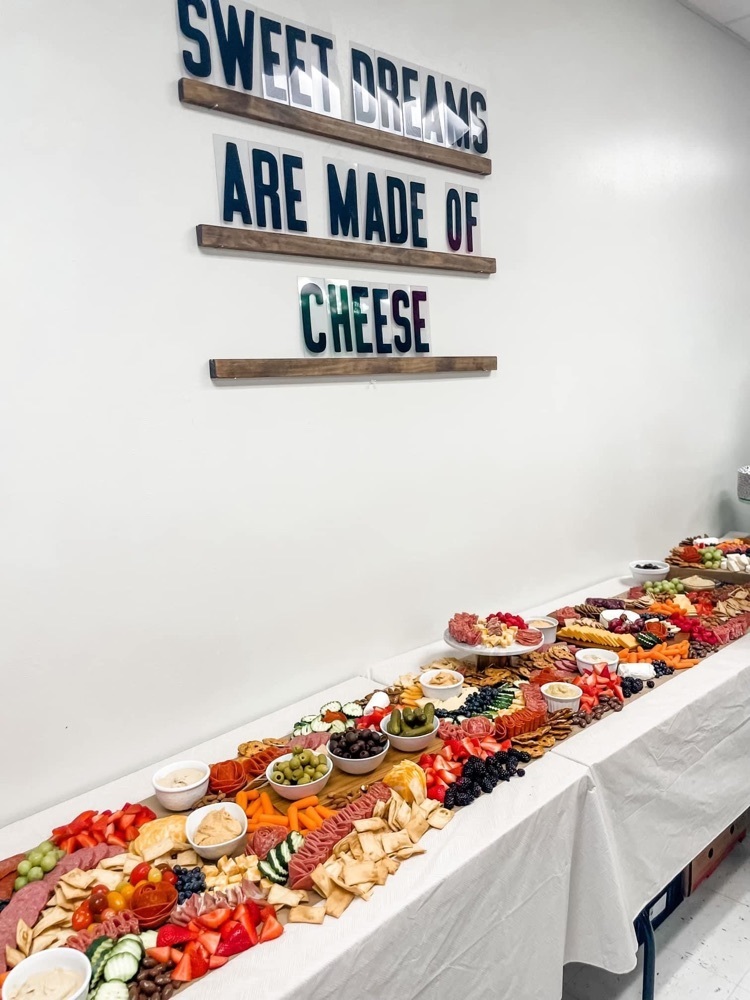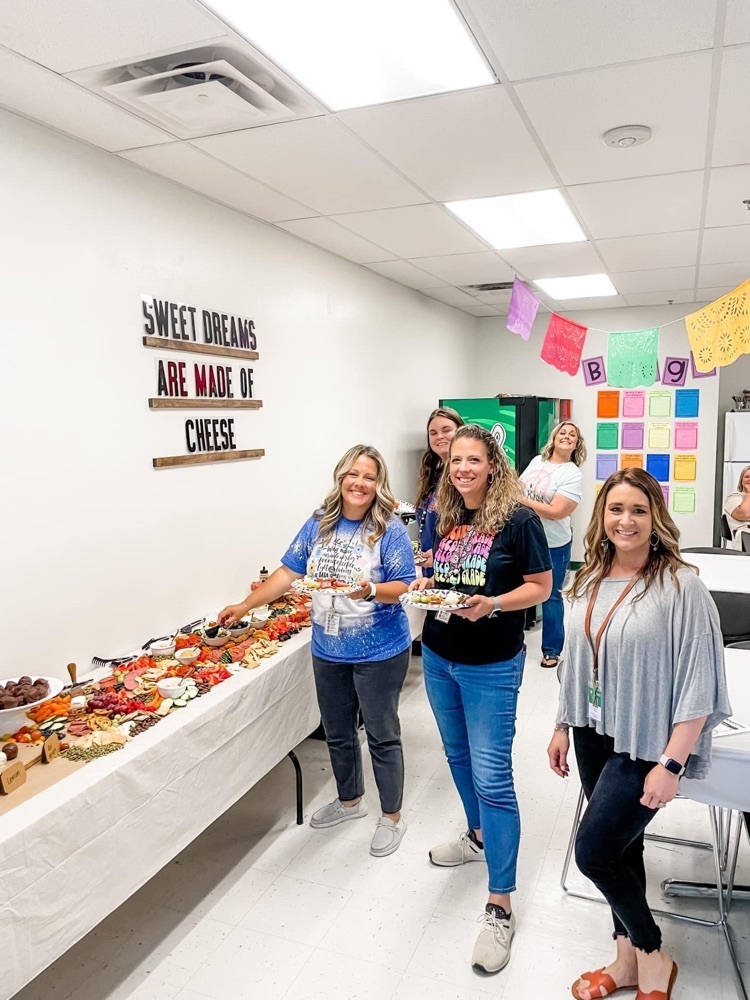 Griffis Field Day is tomorrow! We will start loading busses shortly after 8:00 AM! Our goal is to begin events at 9:00 AM at Ed Locker Stadium! Your child will receive their Field Day shirt in the morning. We are excited for a fun filled day! It's a GREAT Day to be a 🦊! GO Griffis!