TONIGHT @ 7:00! Caddo Mills ISD is excited to host Amy Ramsey, from the Hunt County Child Advocacy Center, for an informative presentation on keeping children safe while using technology. Join us for a virtual presentation at 7:00 TONIGHT using the link - meet.google.com/qos-hfre-bwa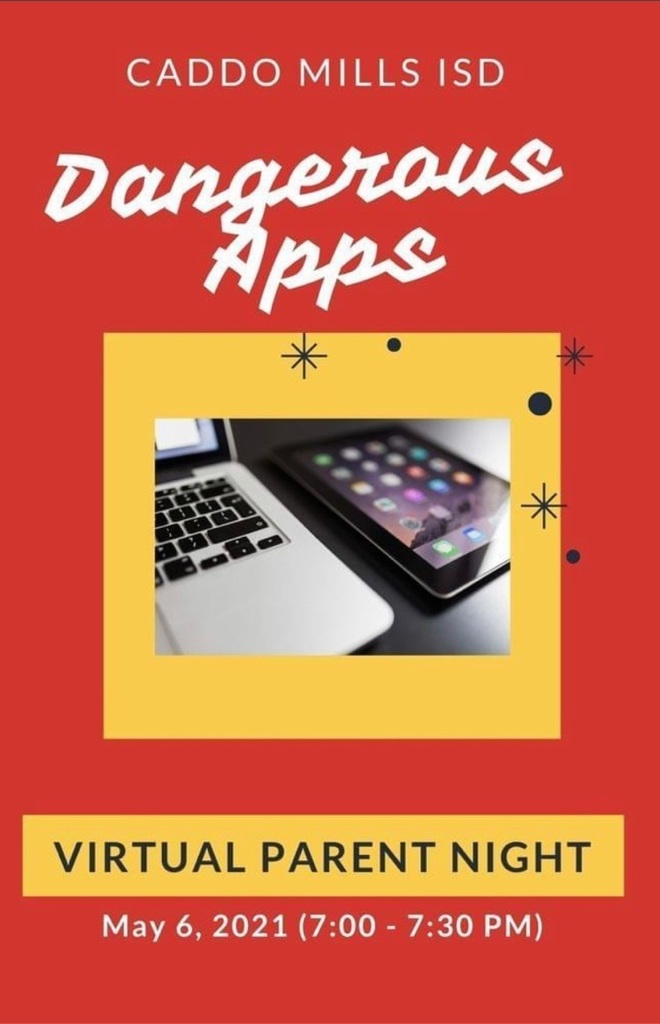 Griffis: STUCO Penny War fundraiser ends tomorrow. Funds raised will go towards the Griffis Student Council Scholarship that is awarded to a Caddo Mills graduating senior.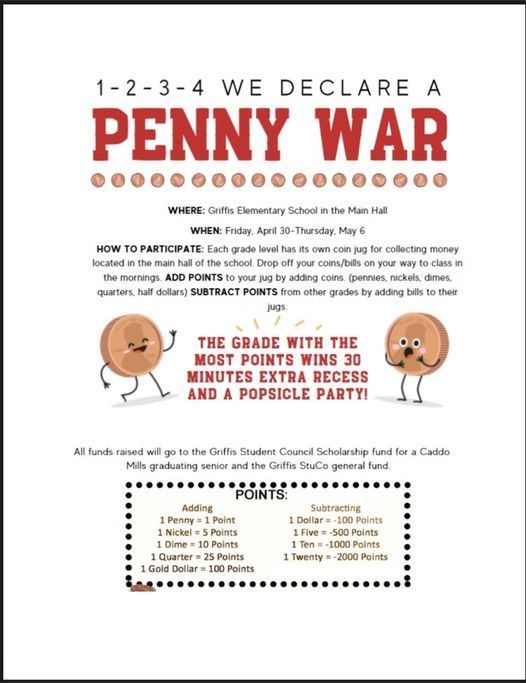 Griffis: Lunch on the Lawn reminder for 1st, 3rd & 5th grade TODAY! Lunch times: 1st grade: 11:00-11:30 5th grade: 11:35-12:05 3rd grade: 12:05-12:35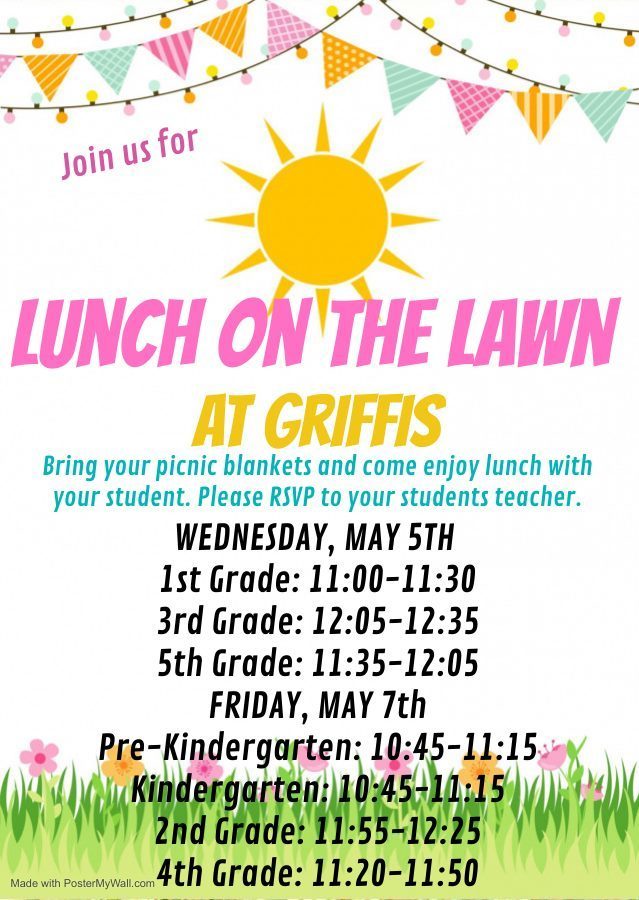 Griffis: Don't miss out on our FIRST Griffis only Yearbook! Preorders have been sent home with your students. If you missed out on purchasing a Griffis 2020-2021 Yearbook, we have more to sale. You may send money with your student or stop by the front office.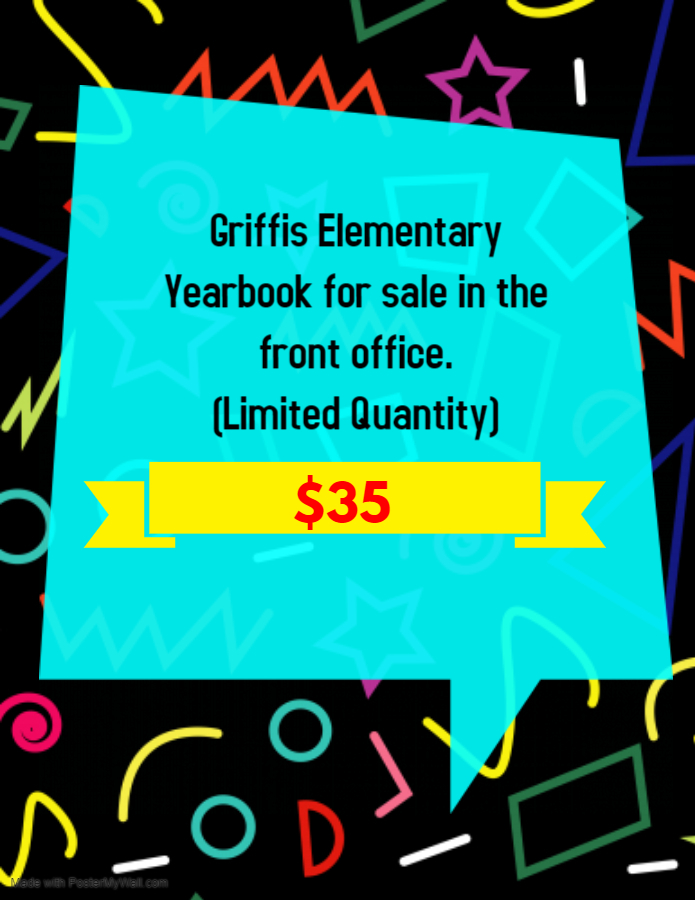 Griffis: Lunch on the Lawn begins TOMORROW! 1st, 3rd & 5th Grade. See scheduled time below. You may park in the front or back of Griffis. Bring lunch and your picnic blanket! Come early! We can't wait to see you!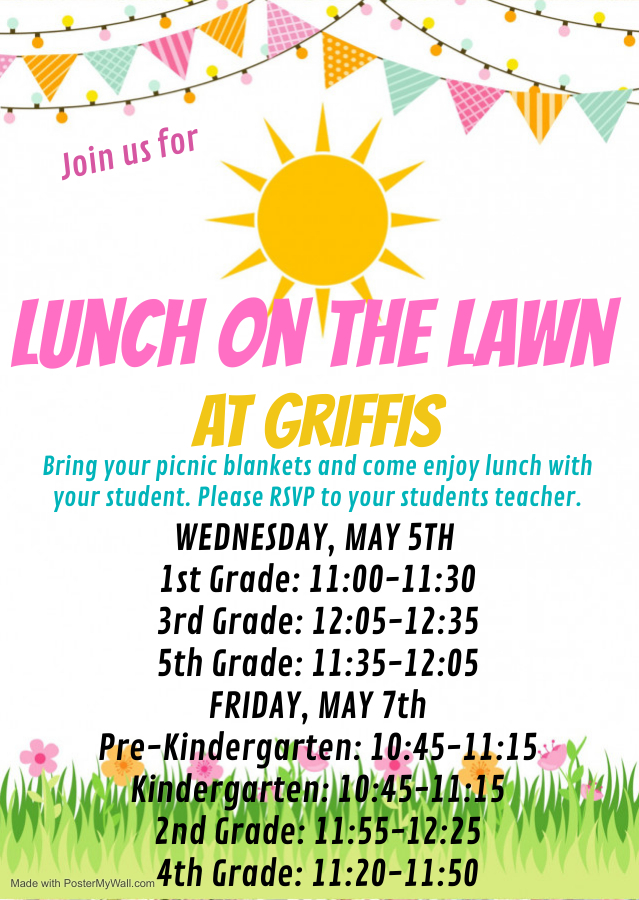 Congratulations to Mr. Michael Madsen! He was chosen as our Employee of the Year. Mr. Michael has a servants heart and is always willing to lend a helping hand. We are thankful for your service to our staff and students at Griffis!
Congratulations to Mrs. Nikki McDaniel for being recognized as Teacher of the Year. Her positivity radiates JOY at Griffis. She is an advocate for all of her students and she loves them so well. We are proud to honor her!

FFA will be hosting their drive thru pet vaccination clinic May 15th from 3:00-5:00 in the middle school parking lot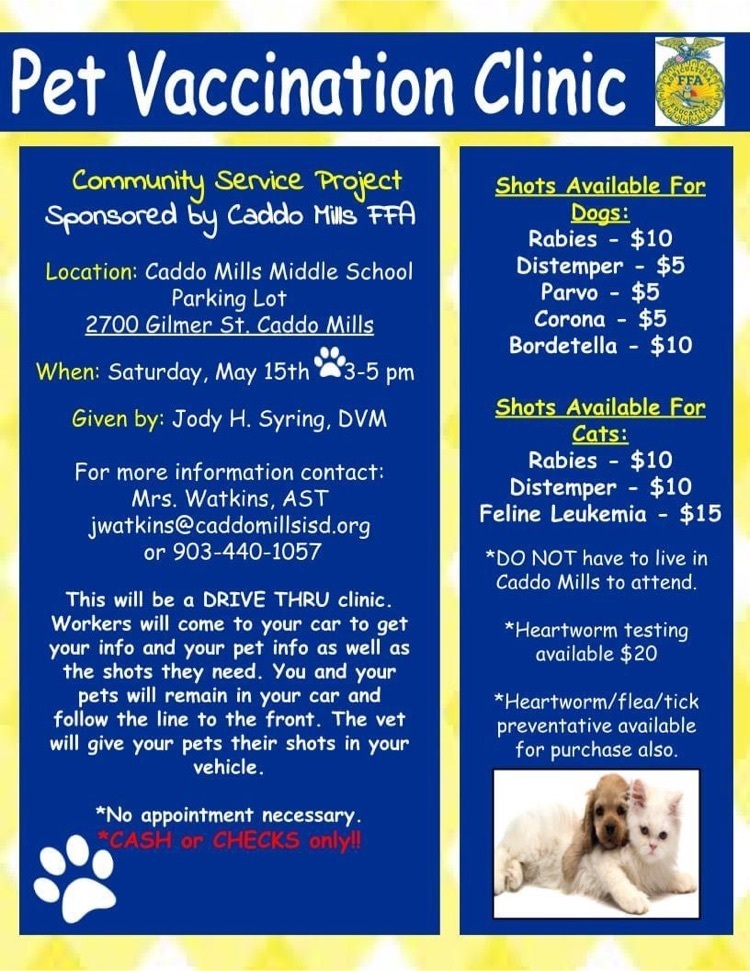 Join the Caddo Mills FFA at the upcoming FFA banquet.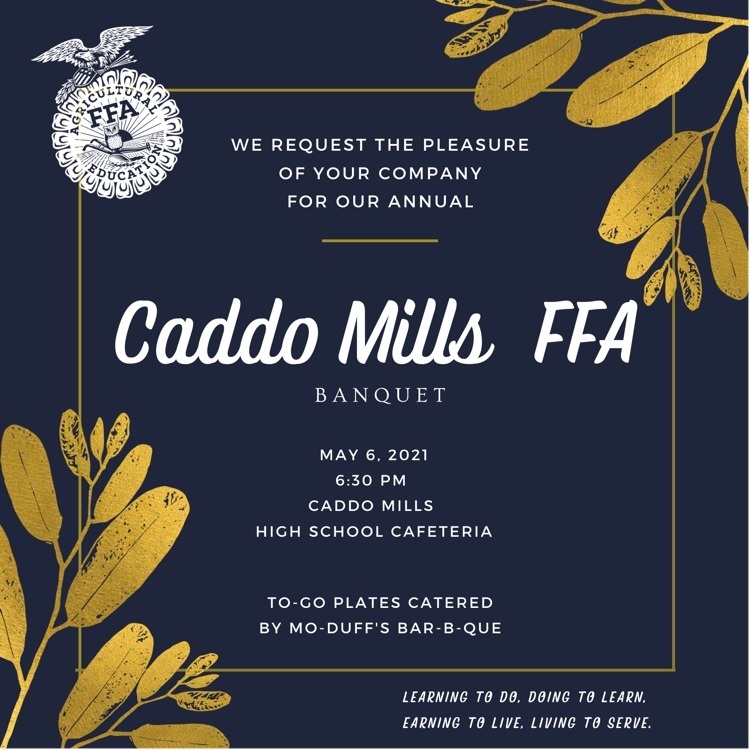 Join the Caddo Mills FFA at the upcoming FFA banquet.
Griffis: 1st, 3rd and 5th Grade Lunch on the Lawn rescheduled for WEDNESDAY, May 5th.
Griffis STUCO fundraiser starts tomorrow!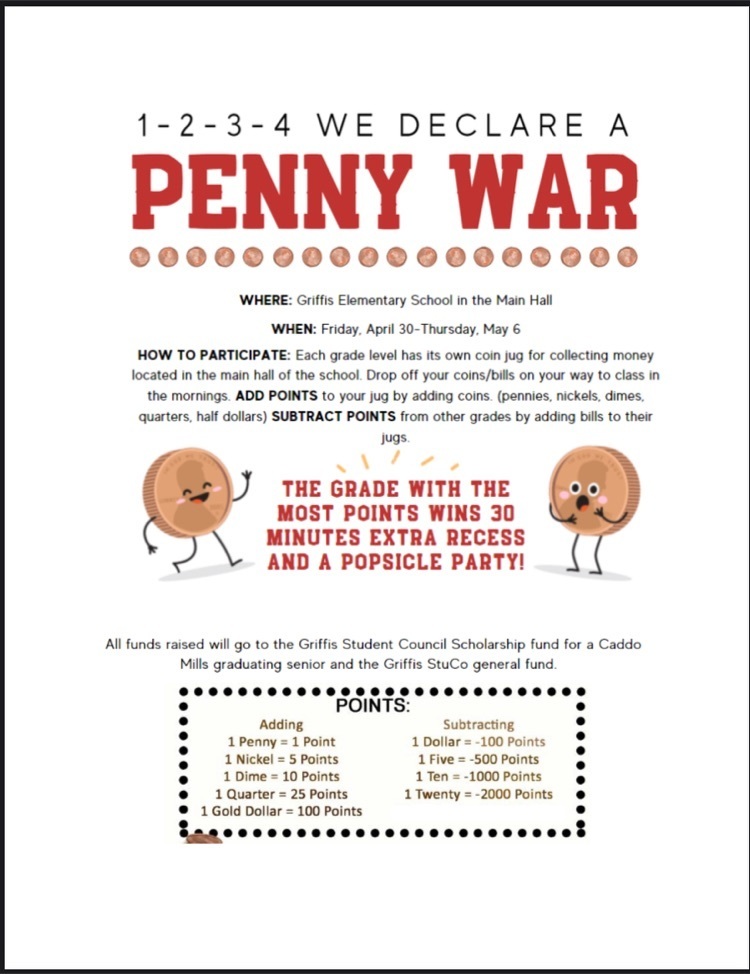 Griffis Parents: Due to inclement weather, the Lunch on the Lawn scheduled for Friday, April 30th has been postponed. We are watching the weather forecast closely to find a new date to reschedule! Details will be released as soon as a date is confirmed. Thank you for understanding.
Lunch on the Lawn begins this FRIDAY! The picnic will take place on the front soccer field at Griffis. You may park in the front or back of Griffis. You may bring your student lunch or students only may get a lunch from the cafeteria.

Recently, our elementary teachers opened their classroom doors for another district to observe how CMISD successfully integrates our math curriculum!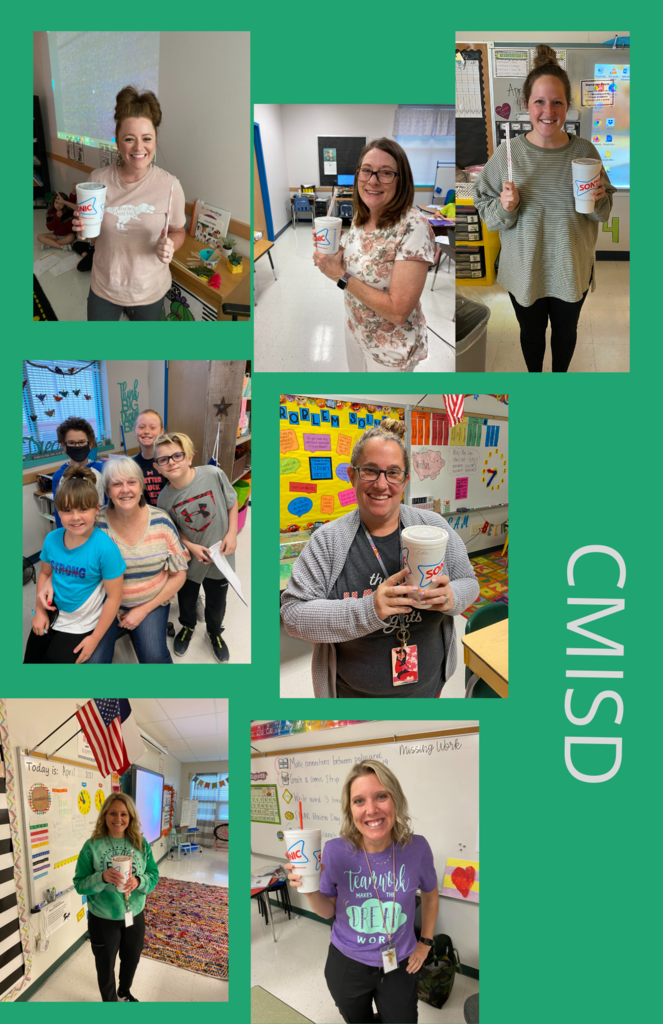 Caddo Mills ISD is excited to host Amy Ramsey, from the Hunt County Child Advocacy Center, for an informative presentation on keeping children safe while using technology. Join us for a virtual presentation using the link below on May 6, 2021! meet.google.com/qos-hfre-bwa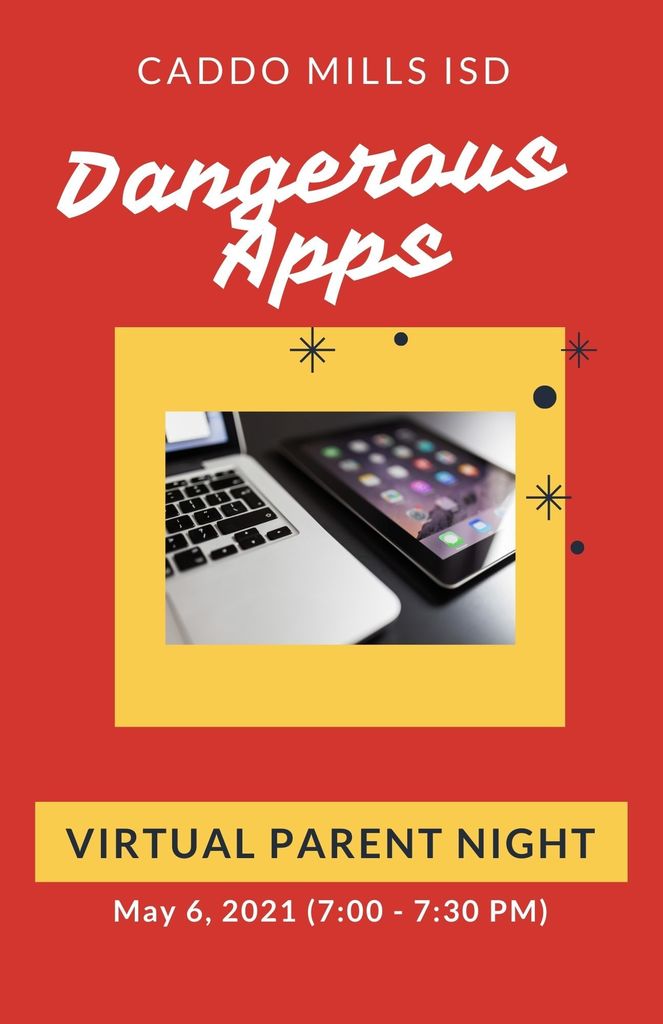 Griffis is excited for tomorrow! We have some FUN things planned! With the end of year in sight, It's tempting to start easing up, but GRIFFIS will finish out STRONG! Friday, April 23rd is Rally Cap Day, a day for teachers and students to generate energy for a victory late in the game! We're getting down to the last inning and ready to add some runs. Bust out those caps and jerseys and BE ready for a day of FUN