📢Important Announcement📢 We hope this message finds you and your family safe during these extreme conditions. CMISD will be closed on Wed 2/17. We will continue to update families regarding future closures this week, and we will provide notice daily, as soon as possible.

Freshman Orientation for 8th graders on Wednesday has been cancelled.

Weather Updates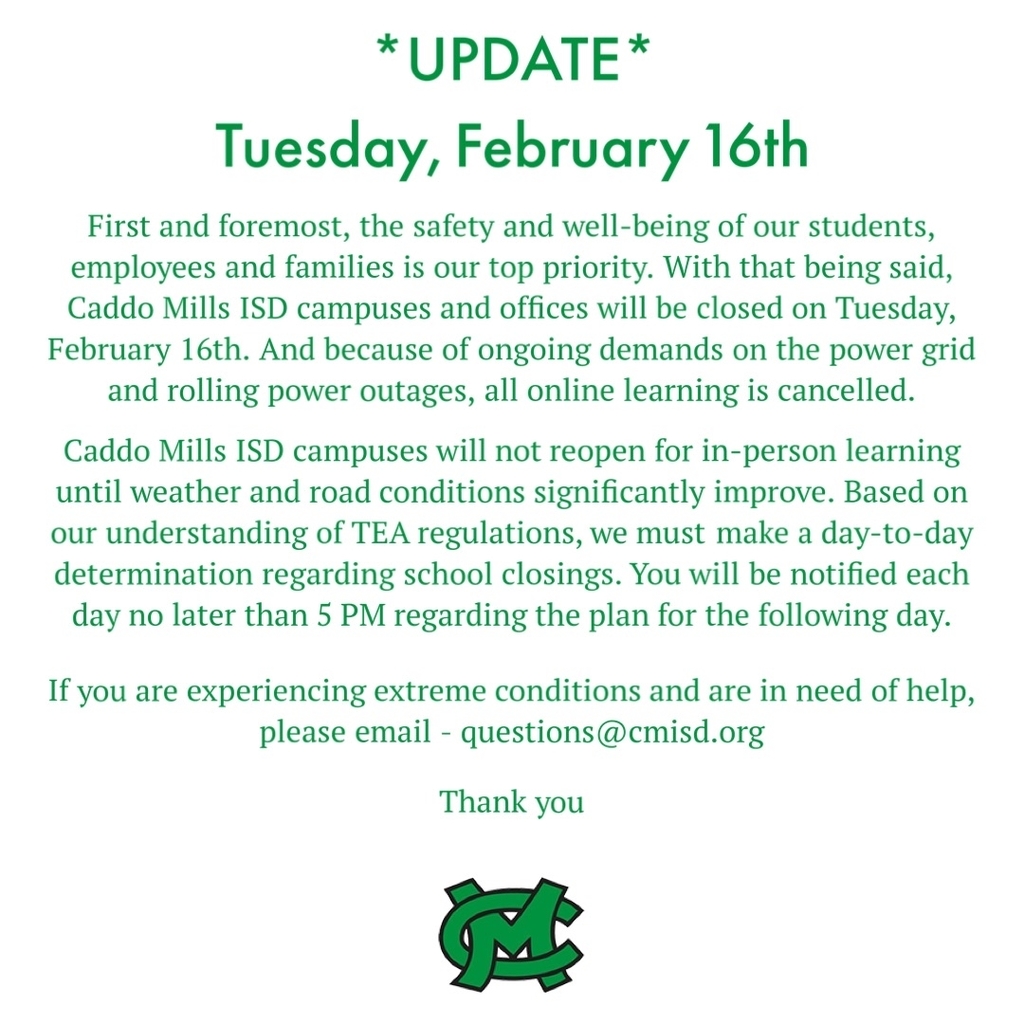 IMPORTANT ANNOUNCEMENT: There will be NO SCHOOL on Friday & Monday. All campuses are closed. All online learning is cancelled. Please refer to the attached letter from our Superintendent of Schools for further details.

No school today!

We will start at 10am on Thursday. Busses will run two hours late. Middle School will follow the following bell schedule for in person and online learners! 10-10:35 1st 10:40 - 11:15 2nd 11:15-12:45 5th 12:50-1:20 3rd 1:25-1:50 4th 1:55 - 2:20 6th 2:25 - 2:50 7th 2:55 - 3:15 8th

Our students love the Black History Month Periodic Table that Mrs. Crumpton's class prepared! We love it!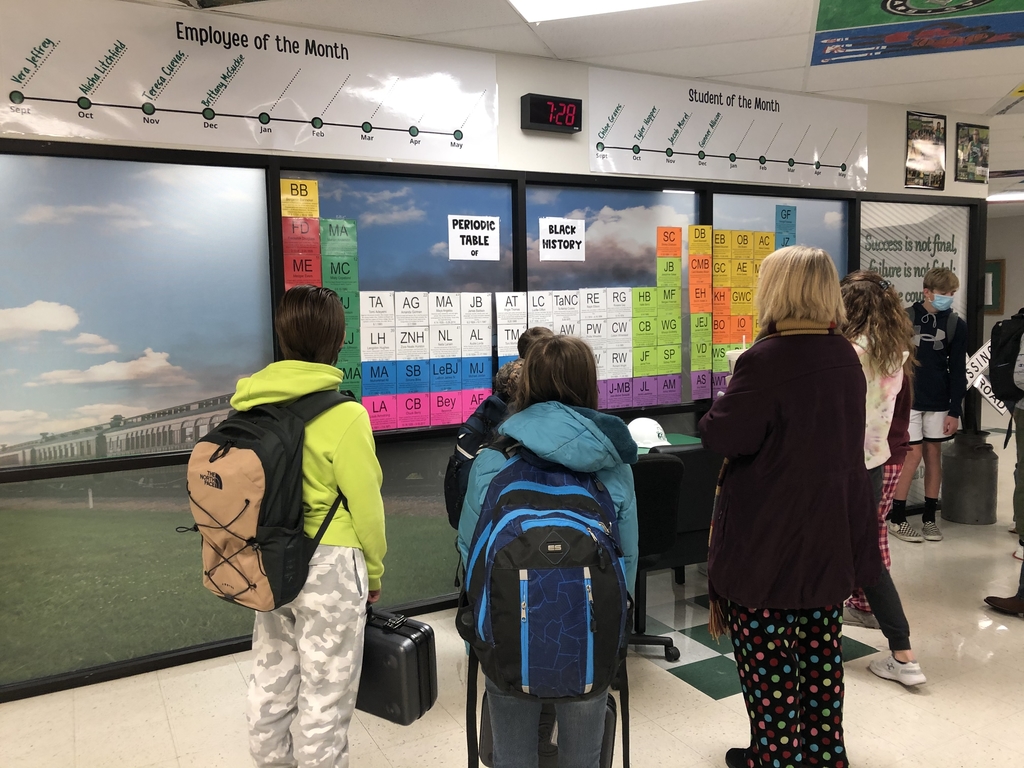 Track Schedule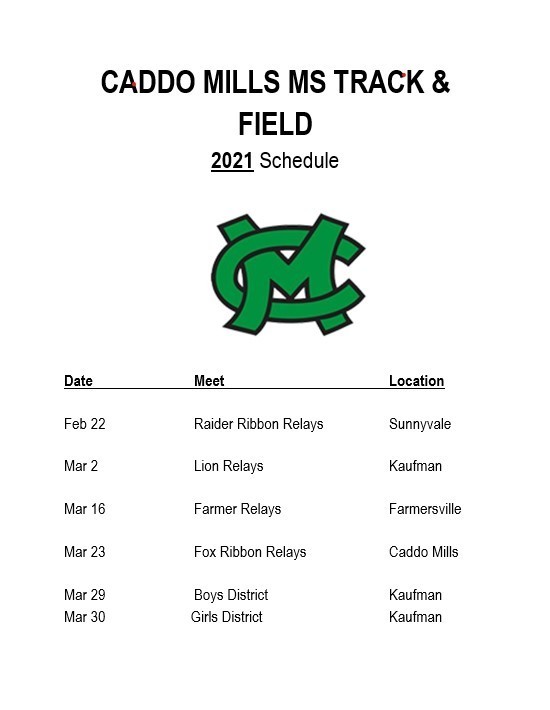 Quote of the Day:

PJammin for Kindness Day!

ALL 8th Graders!!! The high school is hosting a Freshman Orientation Night! PLease see the flyer for details.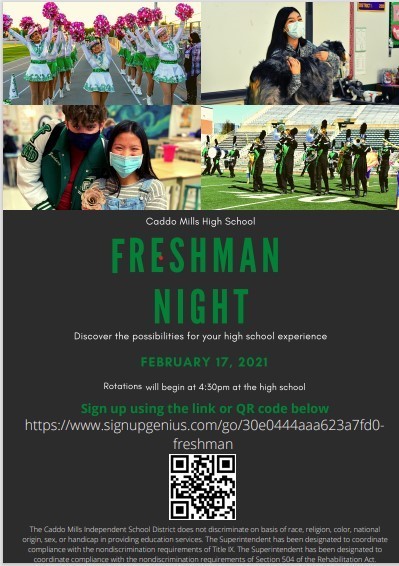 It's National Kindness Week! These are our theme days. Tuesday Hats, Wednesday PJs, Thursday Sweats, and Friday Green and White!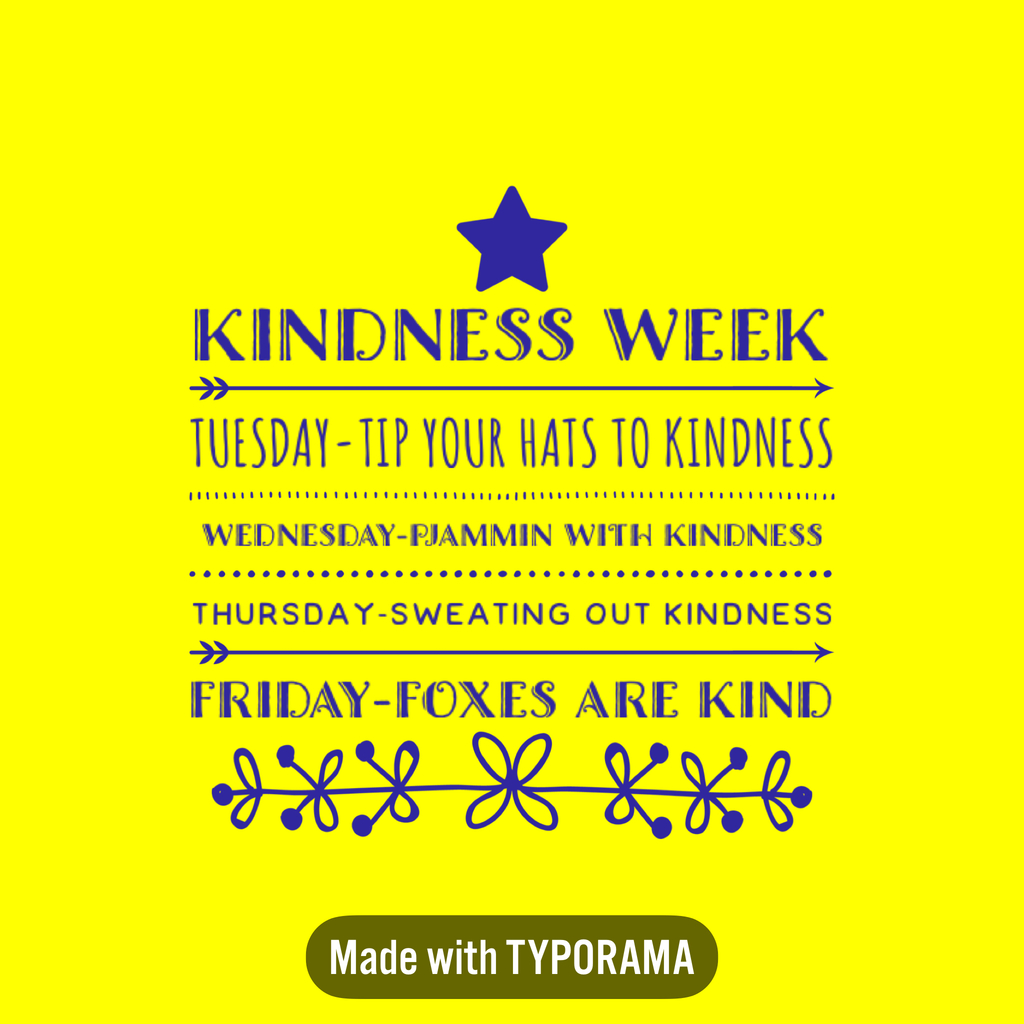 Thanks to our Superintendent's Leadership Committee and our Central Administration for delivering snacks to our teachers! #212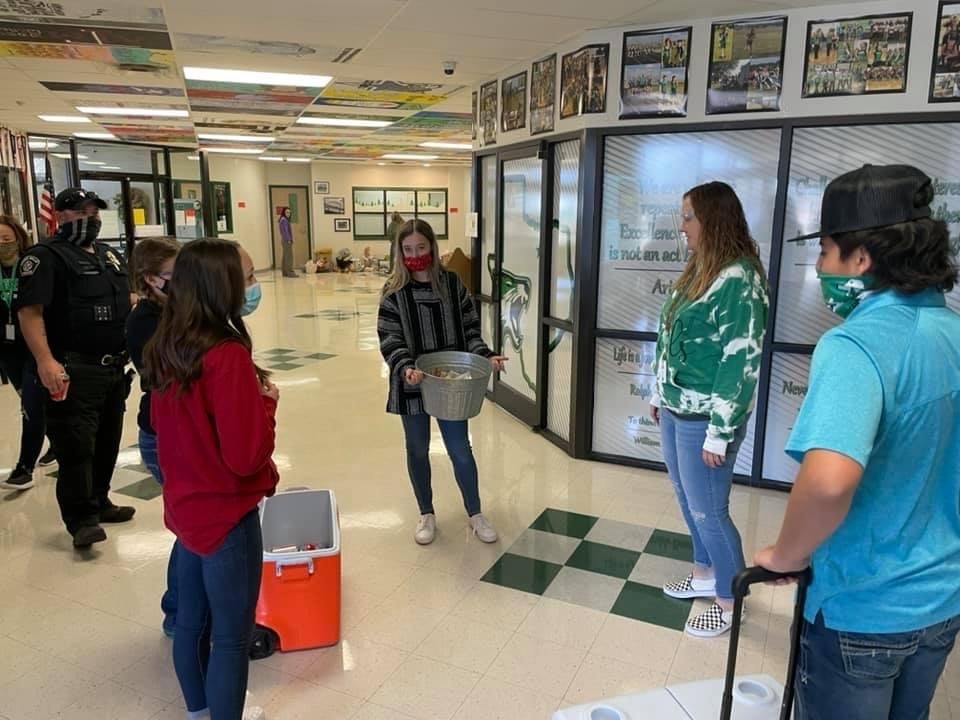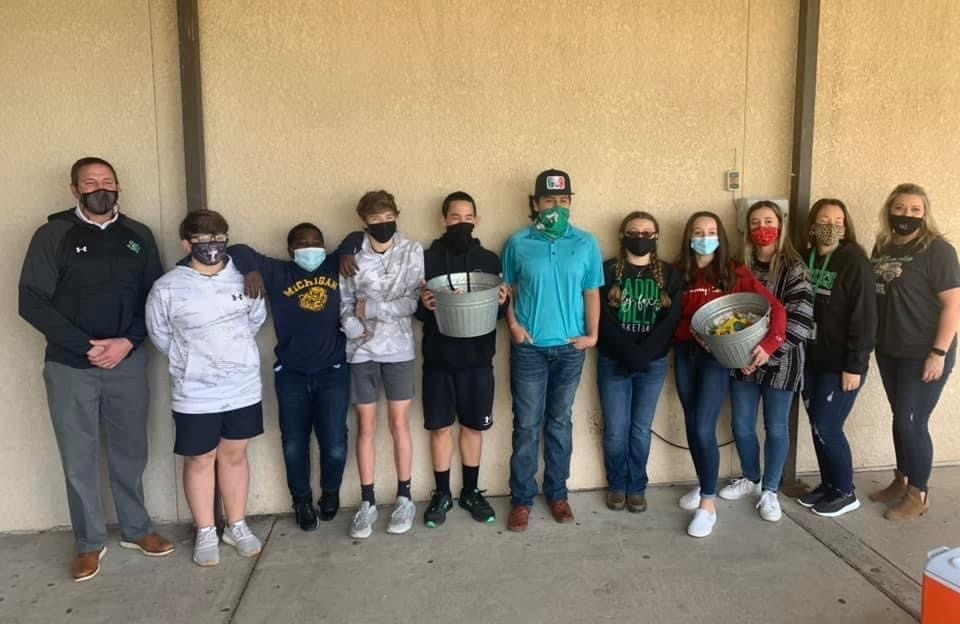 ESports Info.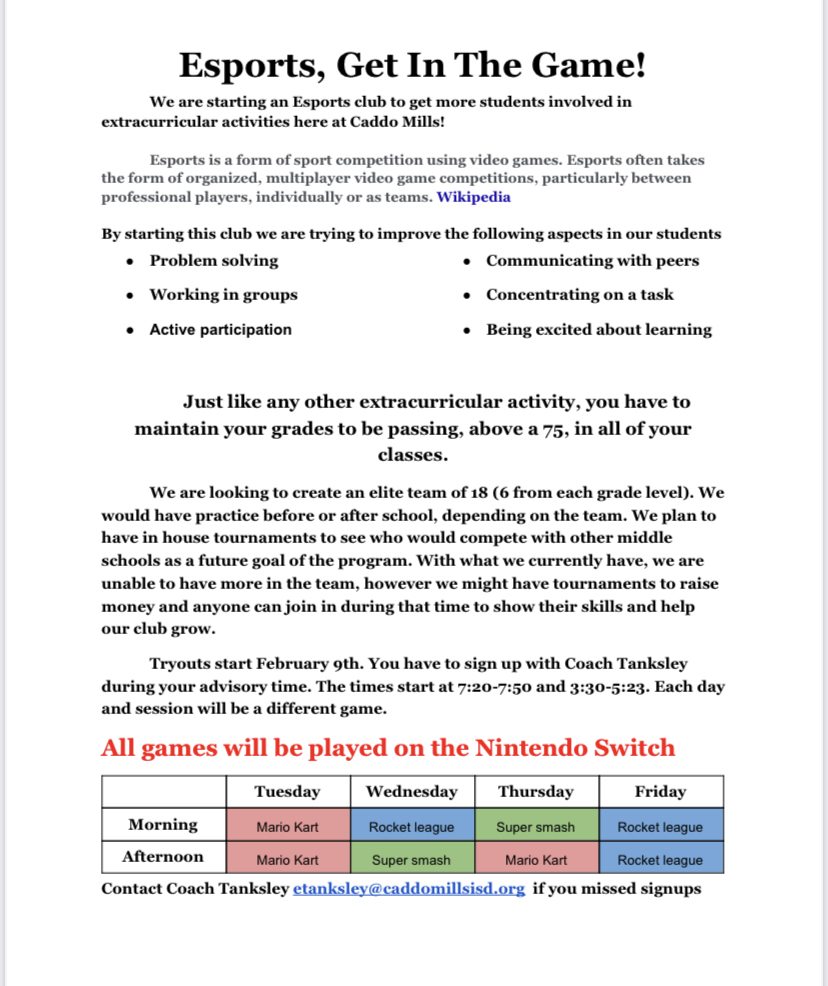 Quote of the Day: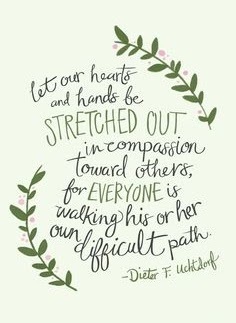 Tomorrow is the last day to bring 212 donations for reward passes!

Lady Foxes Playoff Shirt Money due tomorrow!!!!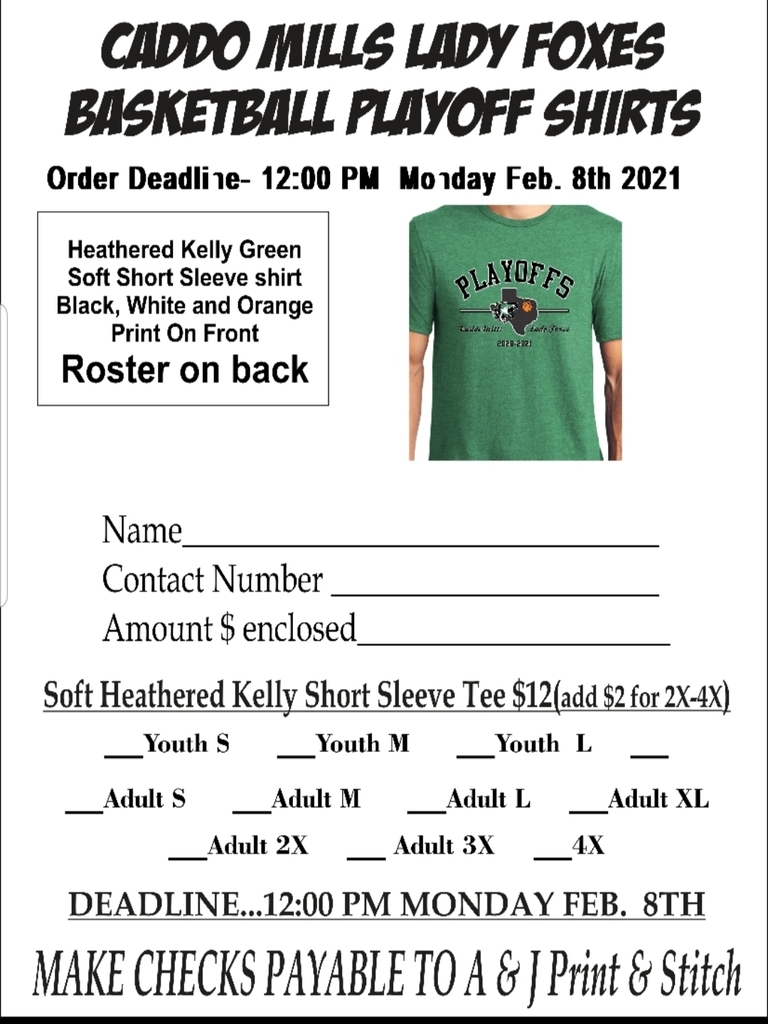 "The time has come! Esports tryouts will start next week People have to come to Coach Tanksley during advisory tomorrow, 2/5/21, to sign up in a time slot. There will be 4 people per time slot so first come first serve. There are times before and after school. Check in with 2nd period then form a line outside Coach Tanksley's room to get signed up. "

Quote of the Day: