Caddo Mills High School has now opened the student/family preview for online course selections for the 2022-2023 school year. Please refer to the image below for dates to preview and make requests.

Superintendent Luke Allison took several Central Office employees on a tour of the new High School construction this morning. Much progress has been made in the last few weeks. We're still on target for a fall opening!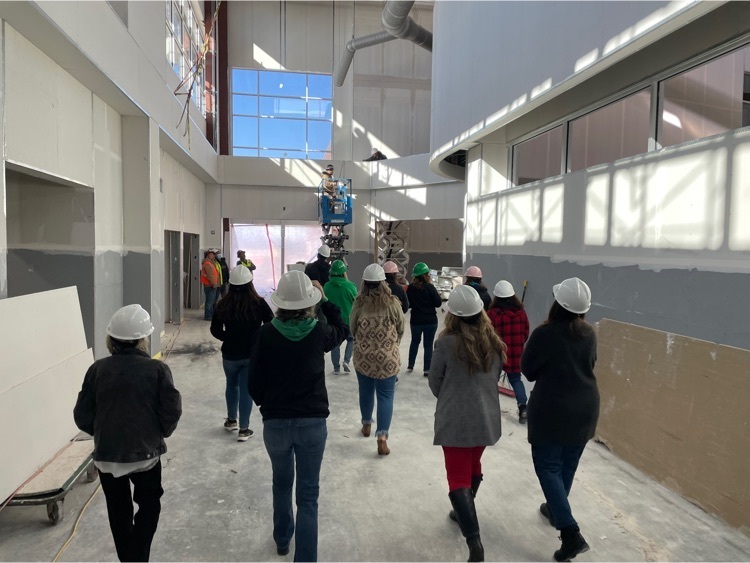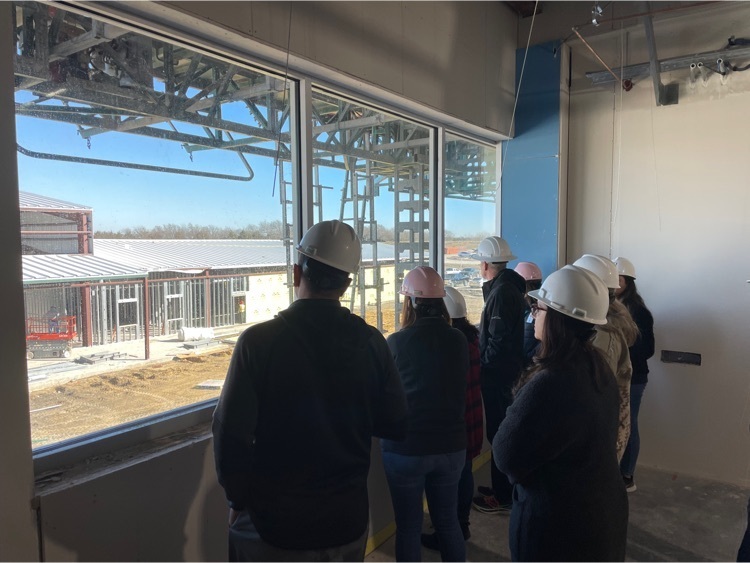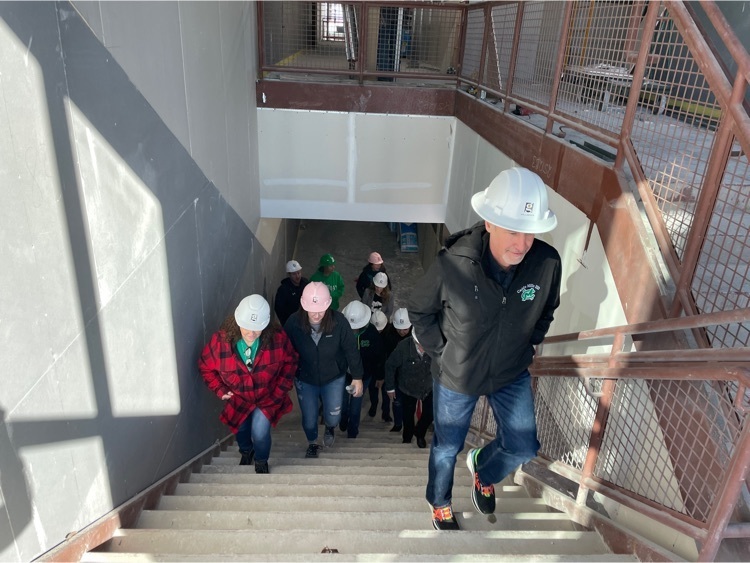 We are so grateful for our wonderful CMISD School Board of Trustees. They work incredibly hard to make sure we have the best district in Texas. Thank you for all you do!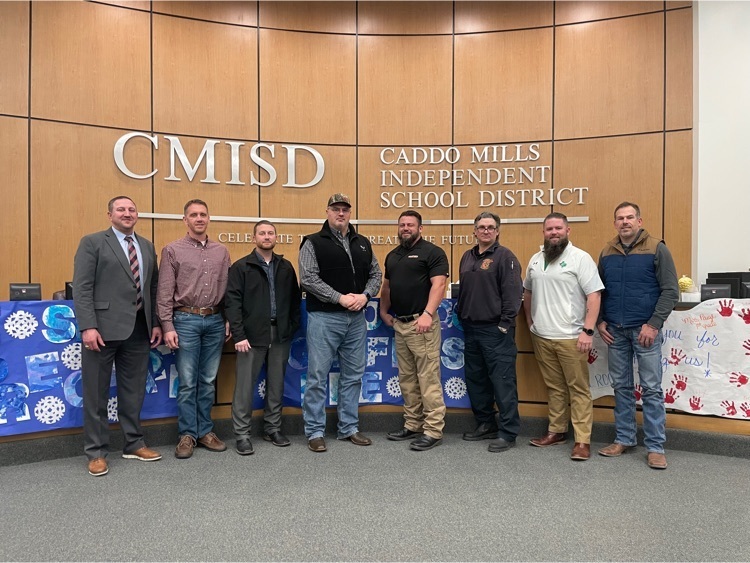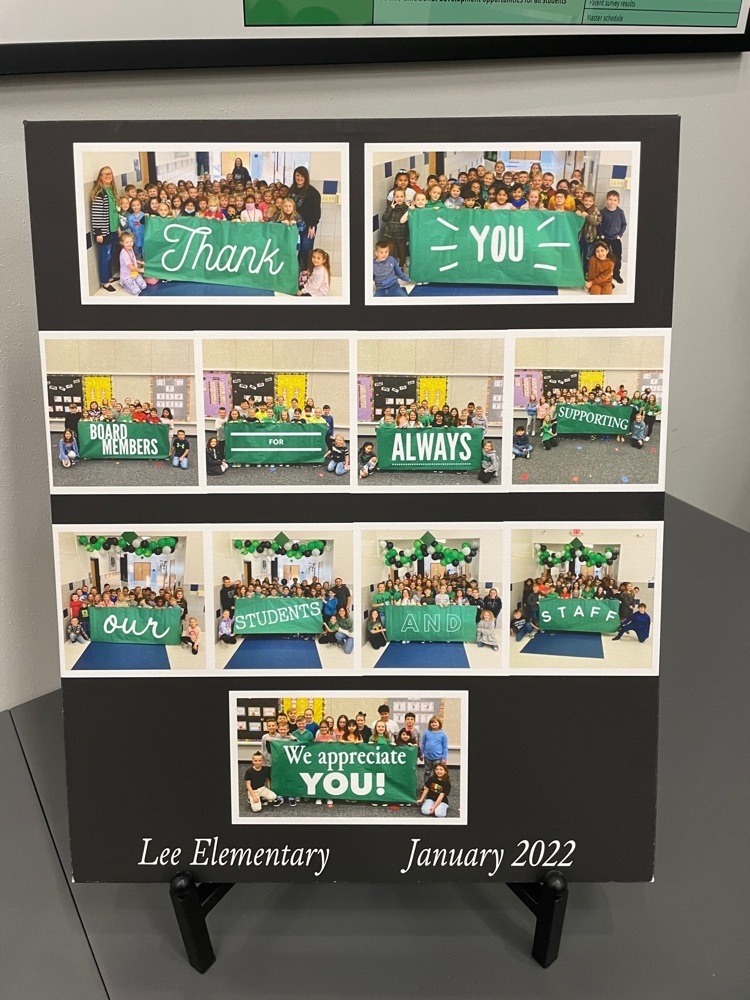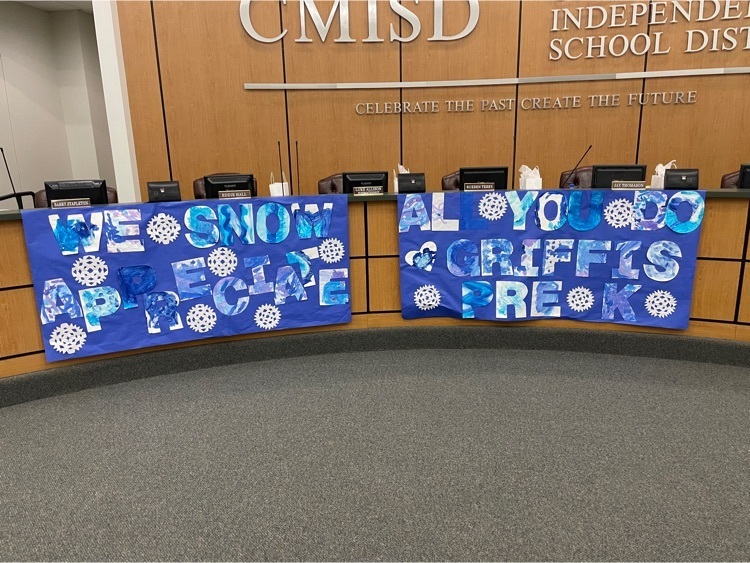 2022 Scholarship Sponsorship!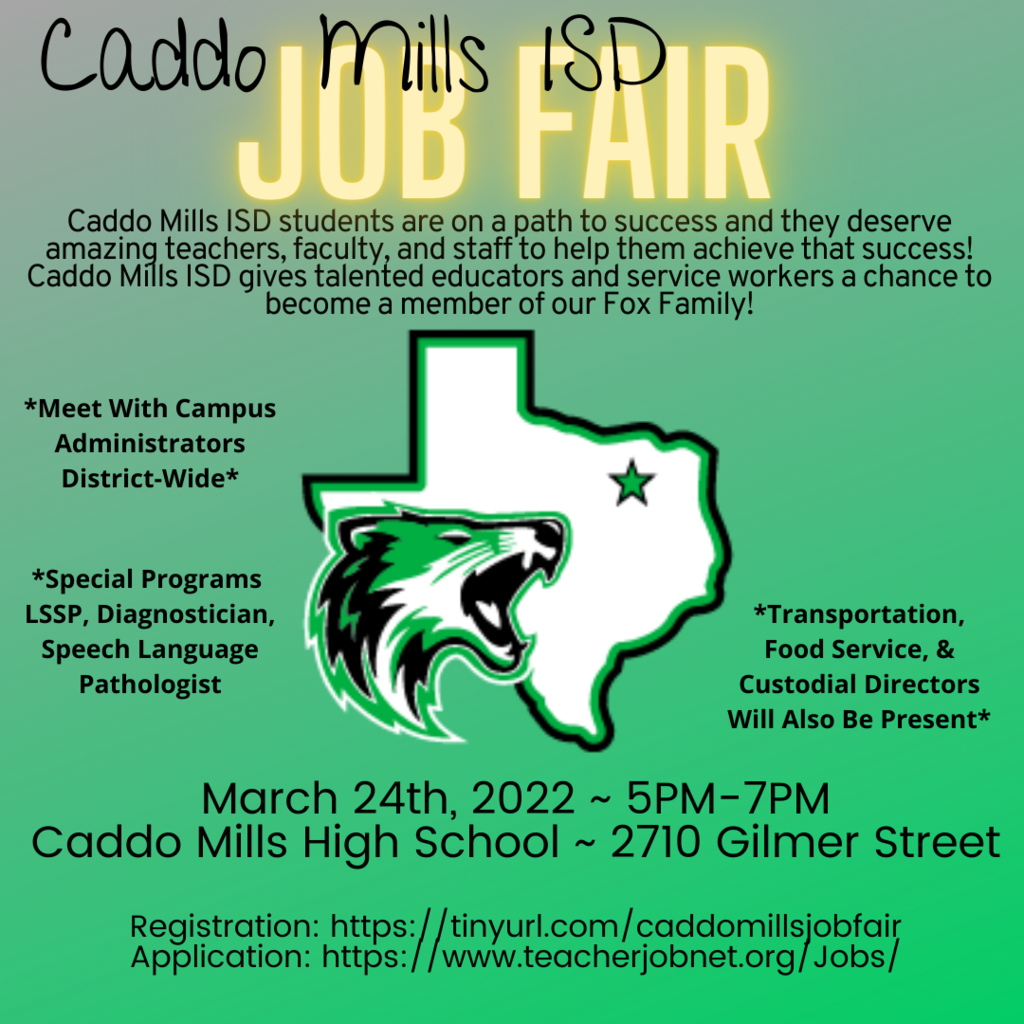 Due to a staffing shortage, starting on Tuesday, January 18th Routes N-091, I-171, and O-031 times may fluctuate and may run late to school. Students on route N-091 will be picked up by routes I-171 and O-031. If your child misses the bus please call transportation at 903-527-6133 ext. 1200. We will have a suburban pick up your child. We apologize in advance for any inconvenience this may cause.

District update from Superintendent Luke Allison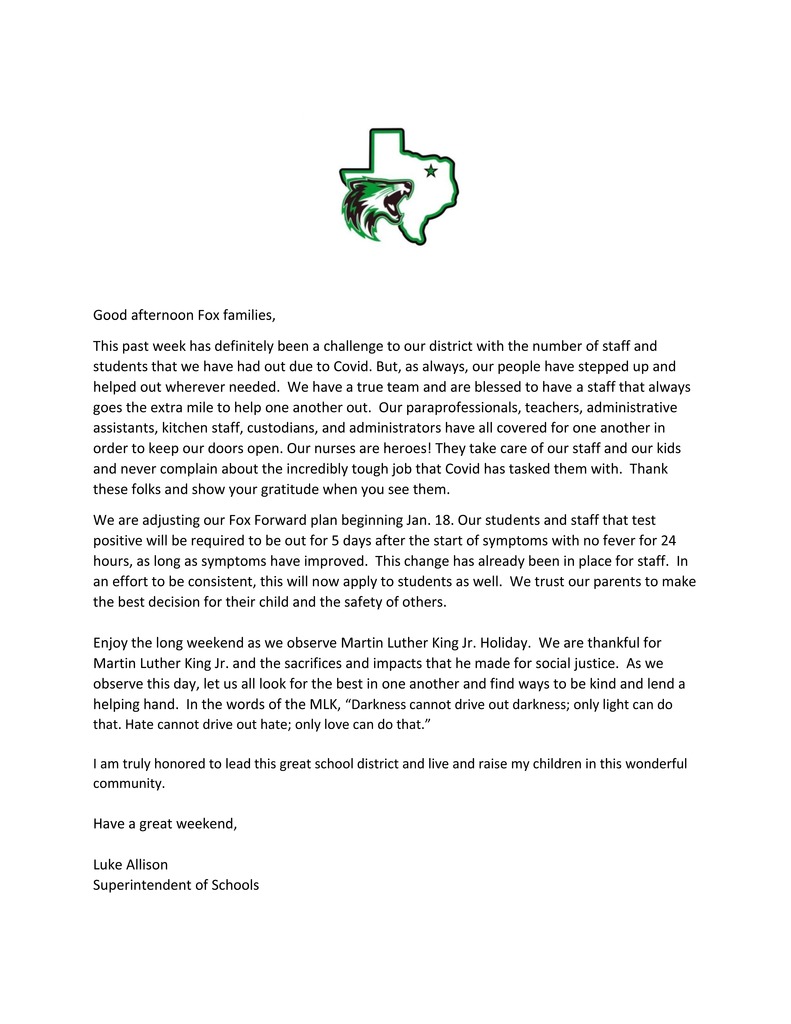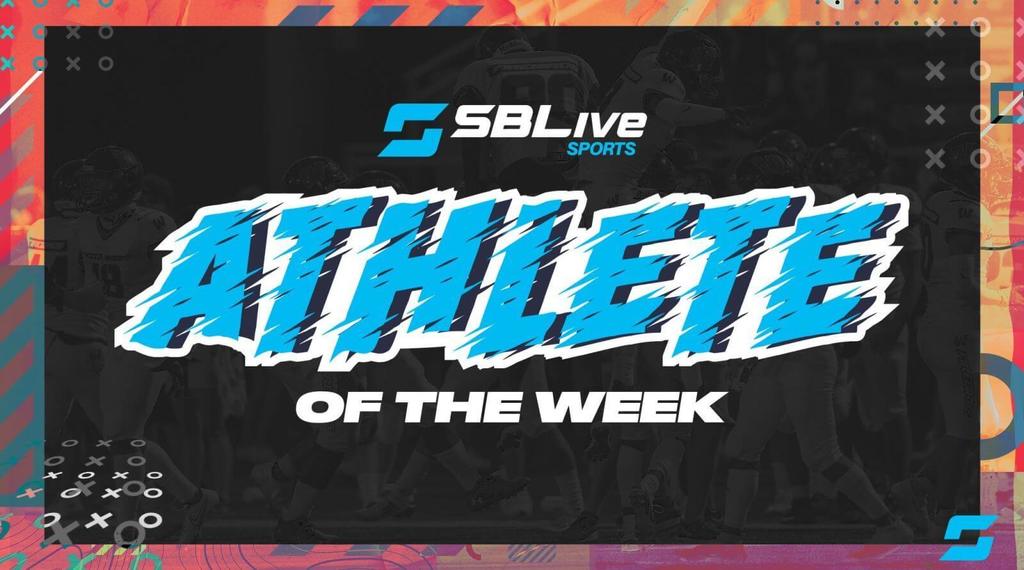 Griffis Elementary staff, students and families enjoyed a chilly 1 mile run before school this morning. Teachers lined the route through the neighborhood to cheer everyone to the finish line. The morning was completed with a cup of hot chocolate to warm the students up before heading to class.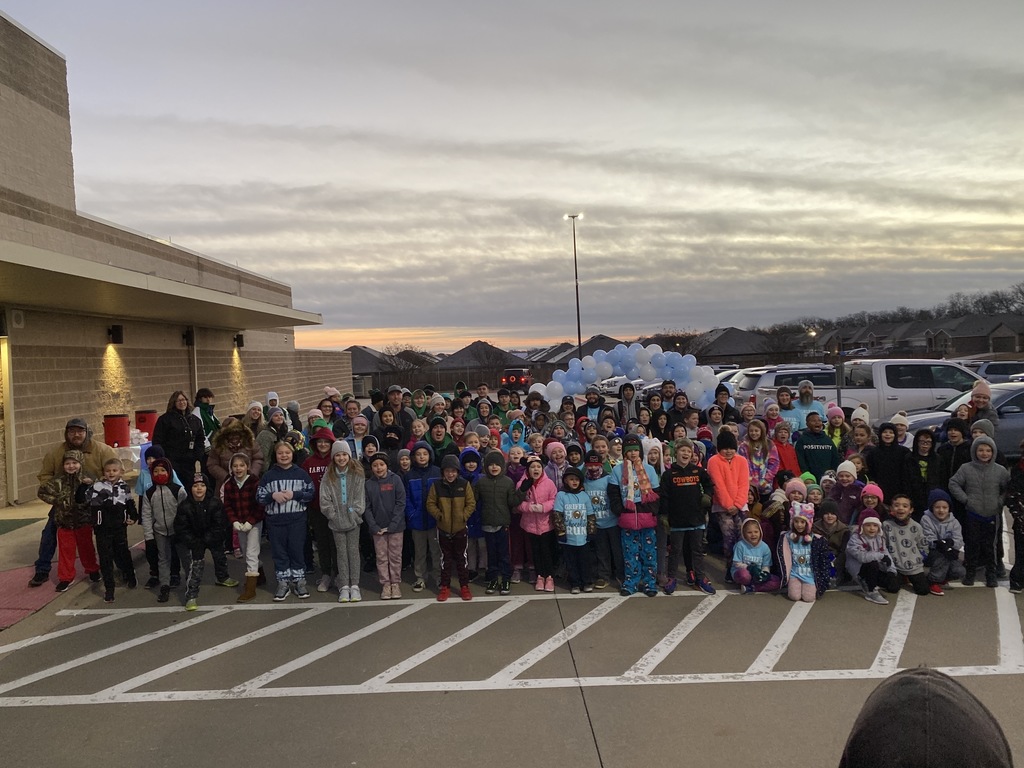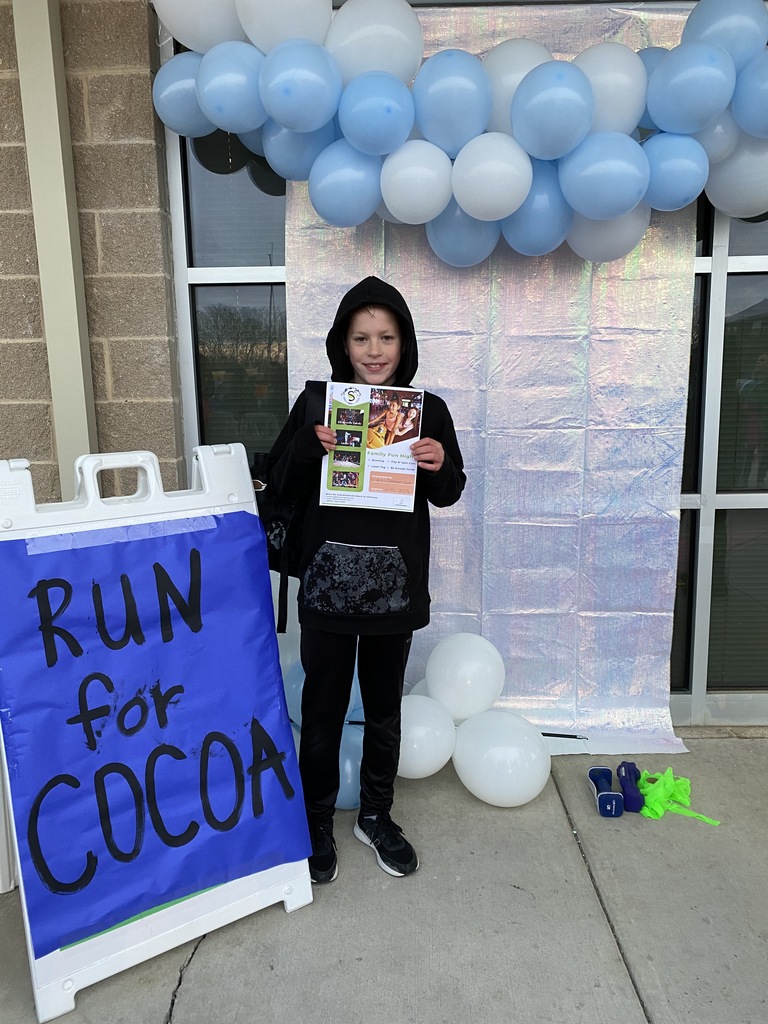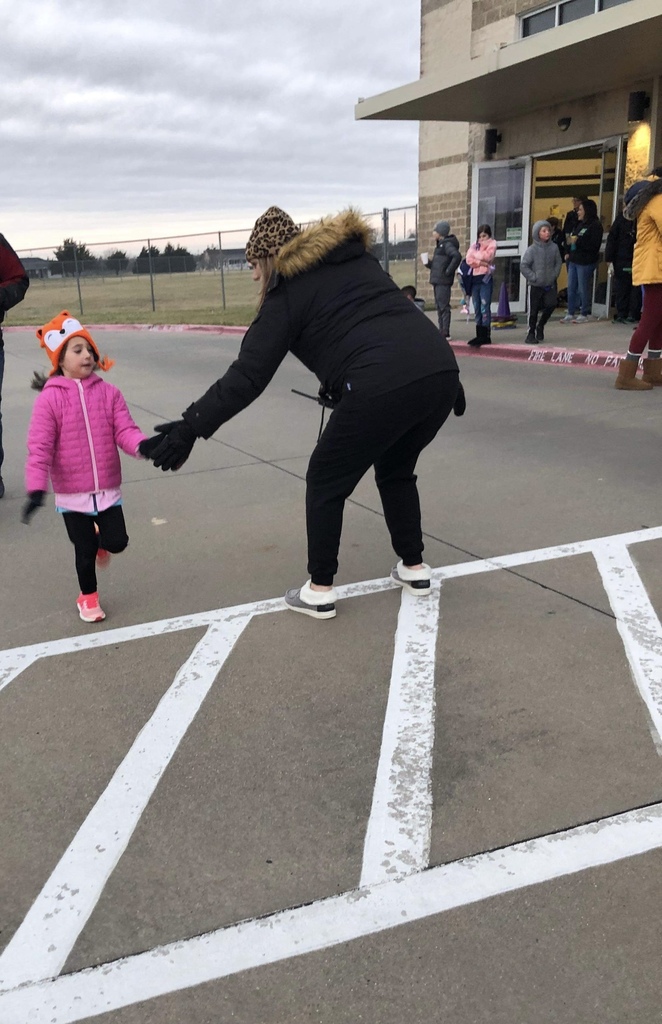 Happy New Year! Please take a moment and read the following from Superintendent Luke Allison.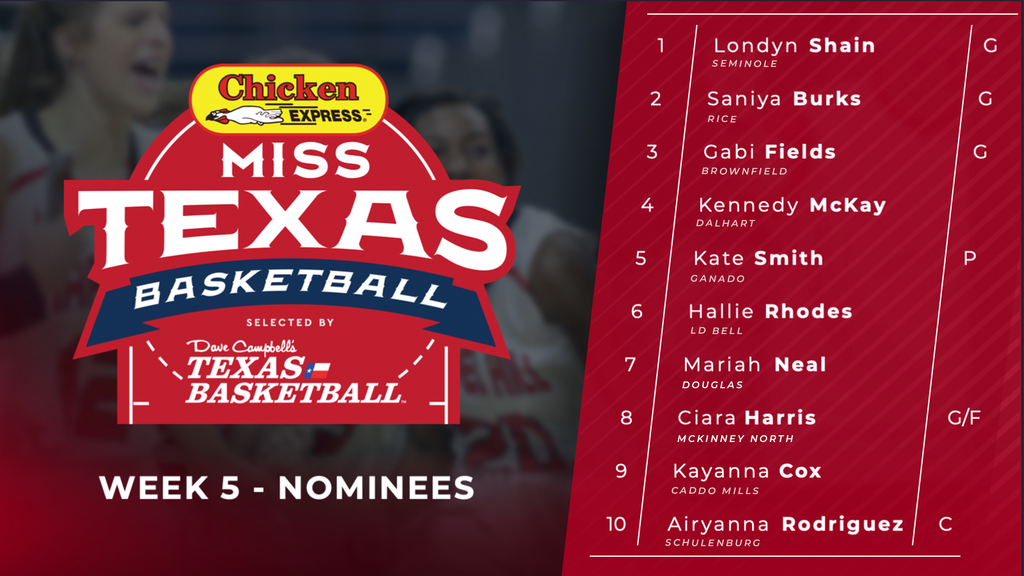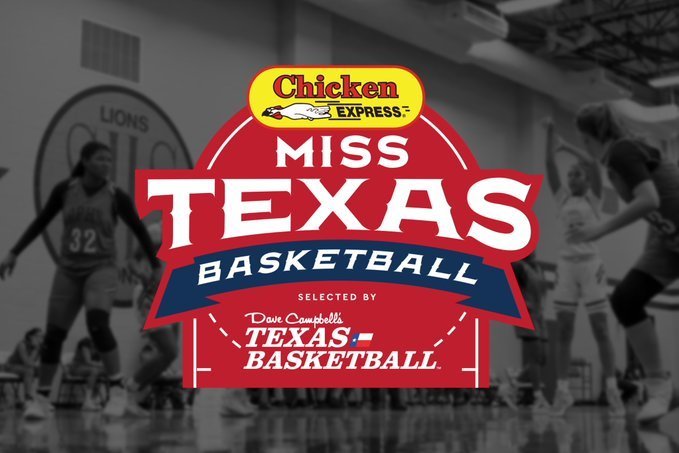 🚨🚨🚨 Attention Veterans and their family and friends: You are cordially invited to our Veteran's Day Ceremony this Thursday at 9AM at the HS Gymnasium. Come enjoy performances by the Mighty Fox Band, and the Lee & Griffis Choirs. A small reception for our Veterans will follow.

Griffis Elementary had the GRAND OPENING of their new inclusive playground this morning! A huge thank you to the students, teachers, parents, staff, school board and community for making this happen! Also, big thanks to the 6th graders that could join us in celebrating! It's a GREAT day to be a FOX!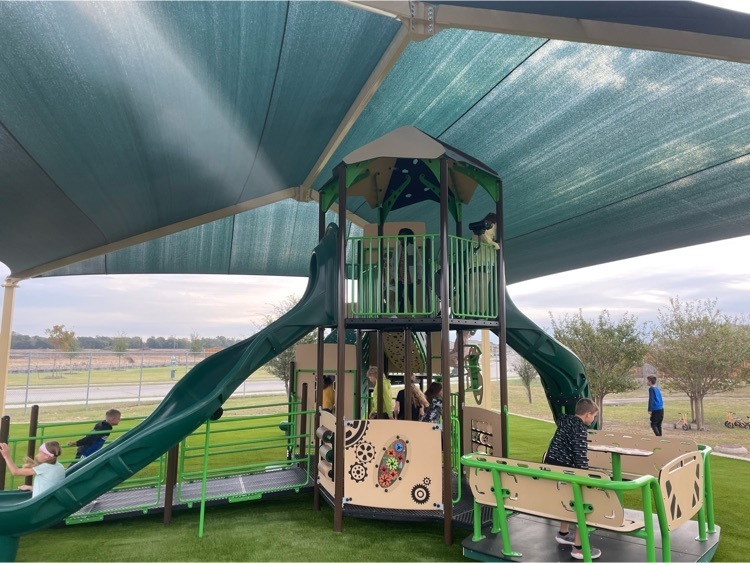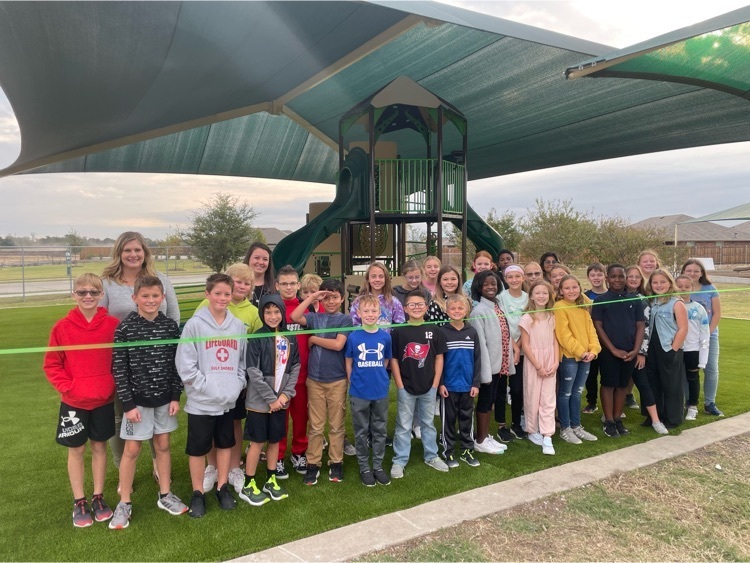 Lee Elementary had their GRAND OPENING of their new inclusive playground. Big thanks to the students, teachers, parents, staff, school board and community for making this happen! It's a GREAT day to be a FOX!

Today is National First Responders Day. Thank you to the firefighters, police officers, EMTs, and all those who continually put their lives on the line for all of us. We are thankful for your service.

The Superintendent's Leadership Council met this morning at Central Office. Students from each campus gathered together building each other up and coming up with ideas on how to become better leaders both in and out of the classroom. Thank you Superintendent Luke Allison for pouring into these young men and women!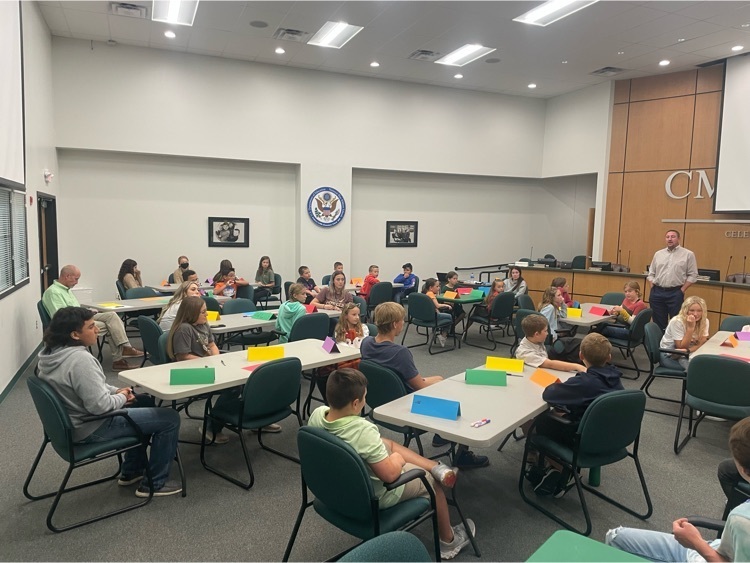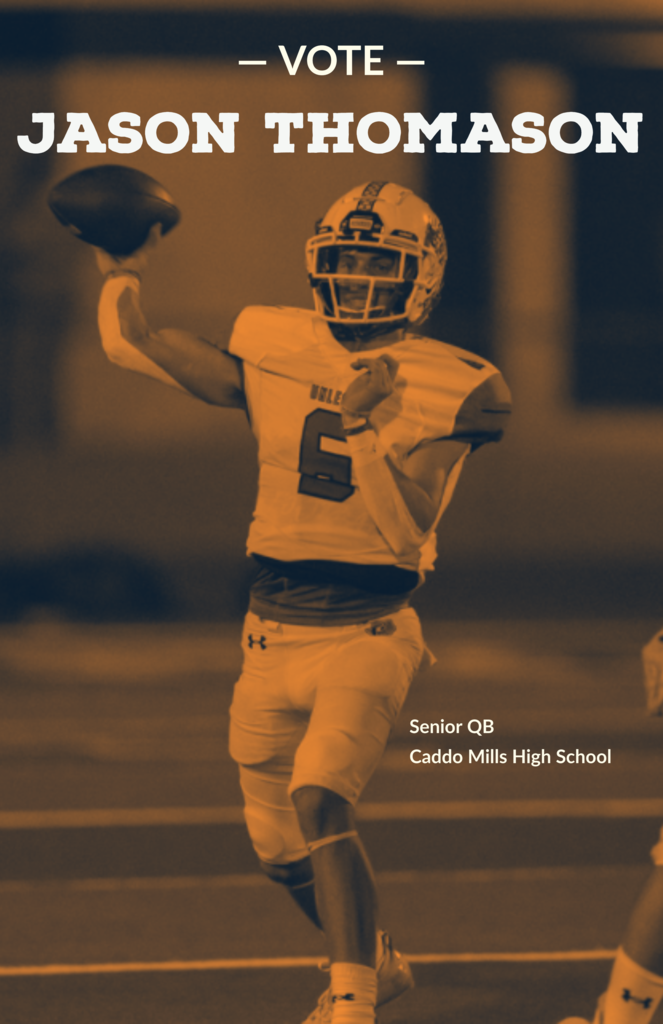 We love and appreciate our custodians who go above and beyond to keep our campuses clean, sanitized, and running smoothly. You're the BEST!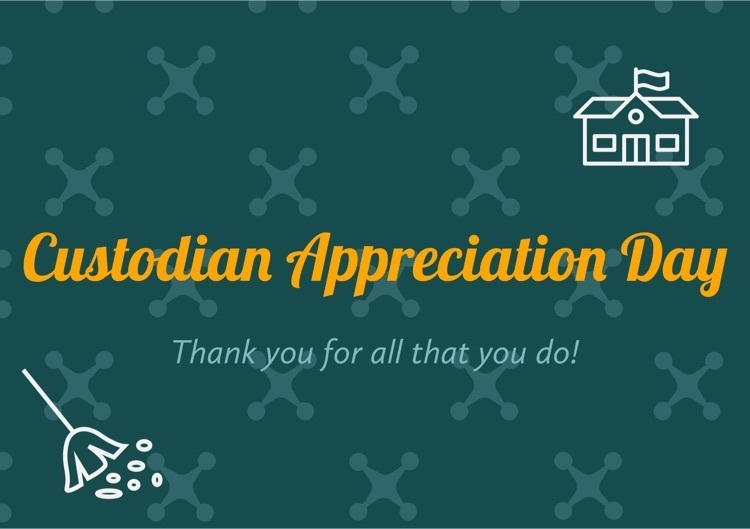 Parents, would you like to check your child's grade and attendance using your phone? Well, follow the directions in the flyer attached below to learn how.